Caramel Apple Pizza
This may not be a popular opinion, but I'm going to say it anyways. I prefer caramel over chocolate any day. Don't get me wrong, chocolate is amazing. There is just something about caramel. Maybe it's the sweet, sticky taste or the way it melts in my mouth igniting my taste buds for more….lots more.
Caramel Apple Pizza
I knew I wanted to incorporate caramel into a pizza in some way. I saw a can of apple pie filling at the grocery store and thought how perfect that combination is and knew it was what I wanted to make. May I present to you Caramel Apple Pizza. This is another easy dessert pizza recipe for you to whip up when you are craving something different!
It's truly a beautiful dessert with its lovely golden colour. Caramel and apples are a perfect match. They look good together, but more importantly, they taste magnificent paired up.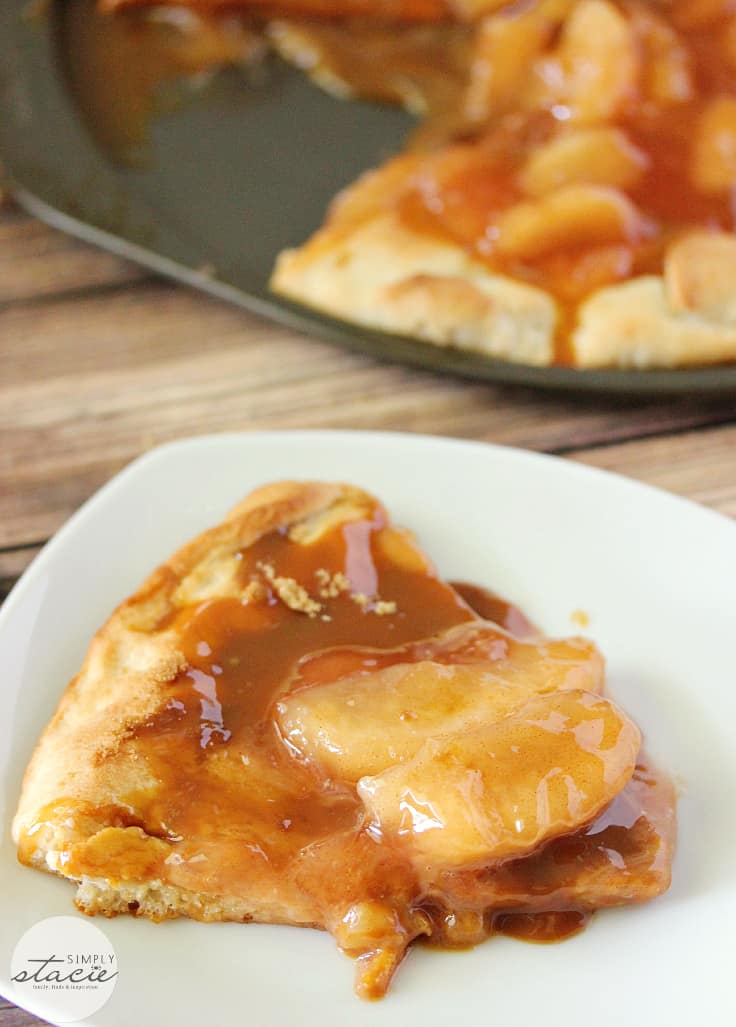 I topped my piece with a bit of whipped cream. I bet ice cream would be good too. It looks a bit like an apple pie doesn't it?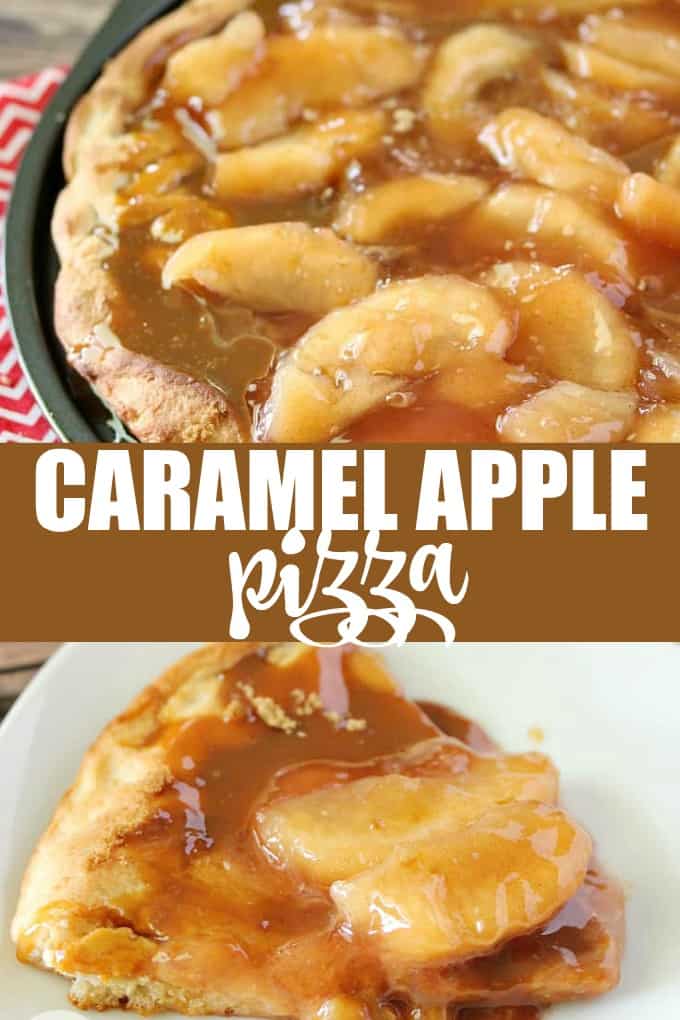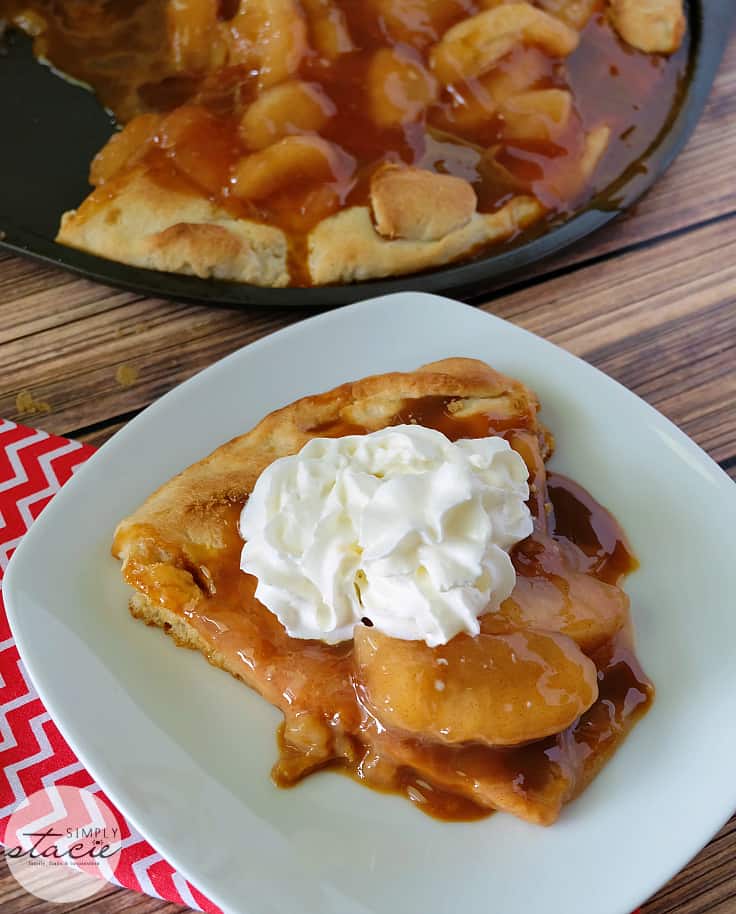 Are you a fan of caramel?

Yield: 6
Caramel Apple Pizza
Sticky, sweet and so indulgent, this Caramel Apple Pizza recipe is one you will want to make time and again.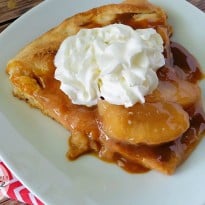 Ingredients:
1 Pillsbury Pizza Crust (or your own homemade pizza crust or other brand of refrigerated pizza crust)
1 cup caramel sauce or Dulce de Leche spread
1 can (540 ml) apple pie filling
1 tbsp brown sugar
whipped cream, optional
Directions:
Preheat oven to 400F. Grease a pizza pan and spread out dough to fit. Sprinkle brown sugar over the pizza dough. Bake for 15 minutes or cooked and golden brown.
Immediately remove from oven and spread caramel sauce or Dulce de Leche spread over the cooked pizza dough leaving a gap around the edge. It will be very hot so be careful.
Spread apple pie filling evenly over top of the caramel spread. Top with whipped cream to serve if desired. Refrigerate any uneaten portions.