S'mores Pizza
National S'mores Day is coming up on August 10th this year and I'm celebrating the occasion with a pizza! A S'mores Pizza to be exact. I know it's pizza again, but what can I say? They are easy and everyone loves them.
S'mores Pizza
All you need to make this dessert pizza is some pizza crust (I like Pillsbury), Nutella, a couple graham crackers and mini marshmallows. I used Nutella because I had a jar of it already in the pantry and it spreads nicely when it goes on the hot pizza crust.
It's the next best thing to making s'mores over an open campfire. We aren't camping anytime soon so I'm making do with the tools I have in my kitchen at home. If you close your eyes, you can imagine you are sitting by a campfire in the forest. It works…sorta.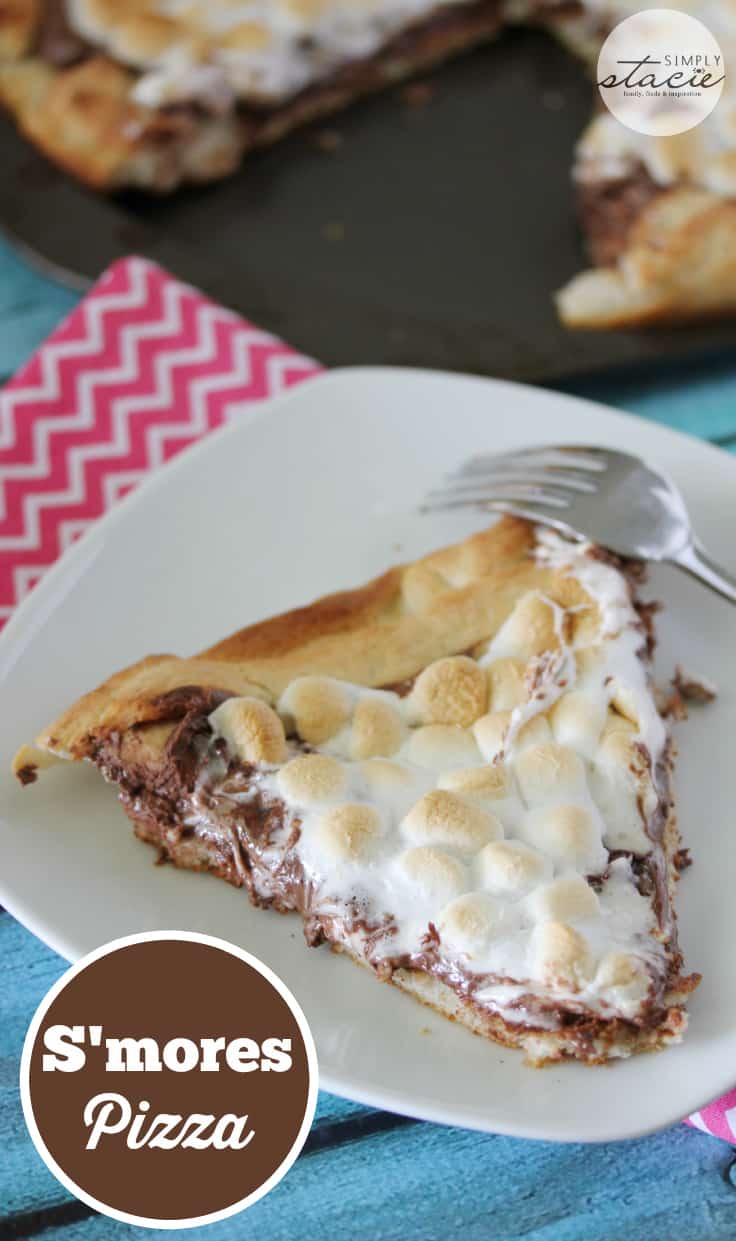 This pizza is best served when it's hot, for obvious reasons! The chocolate and marshmallows melt together in your mouth. It's sticky, sweet heaven.
Don't want pizza? Try these S'mores Overload Cupcakes instead.
What is your favourite s'mores recipe?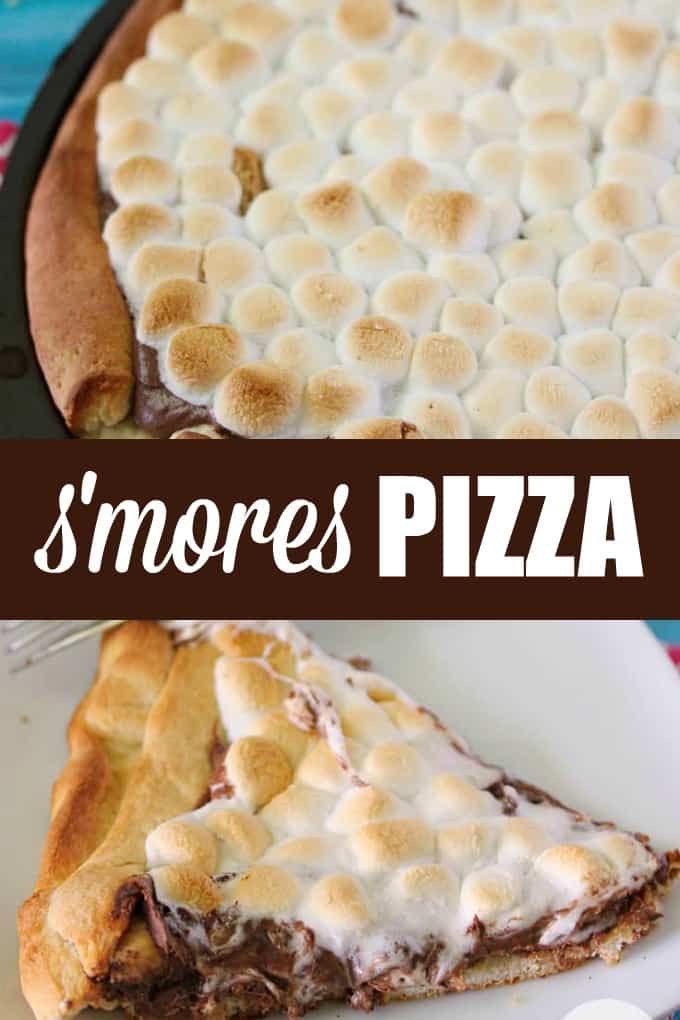 Yield: 6
S'mores Pizza
Celebrate National S'mores Day with this sweet S'mores Pizza recipe!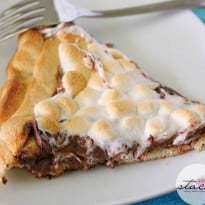 Ingredients:
1 Pillsbury Pizza Crust (or your own homemade pizza crust or other brand of refrigerated pizza crust)
3 to 4 tbsp Nutella
2 to 3 graham crackers, crumbled
2 cups mini marshmallows
Directions:
Preheat oven to 400F. Grease a pizza pan and spread out dough to fit. Bake for 10 minutes.
Remove from oven and spread Nutella over the cooked pizza dough leaving a gap around the edge. It will be very hot so be careful.
Sprinkle graham cracker crumbs over the chocolate. Top with a layer of mini marshmallows.
Put back in the oven for another 5 minutes, or until marshmallows are browned and crust is completely cooked to a golden brown. Serve hot. Refrigerate any uneaten portions.