Rocky Road Pudding
I see nothing wrong with indulging every once in awhile. I've been making an extra effort to eat healthy most of the time. Sometimes, though, you need to treat yourself. As long as you don't overdo it, it's ok. I made a batch of this no-bake Rocky Road Pudding recently. It was pure chocolate heaven. I gave myself the smallest portion and let my family have the larger ones. Afterwards, I went back to healthy eating. Moderation is the key!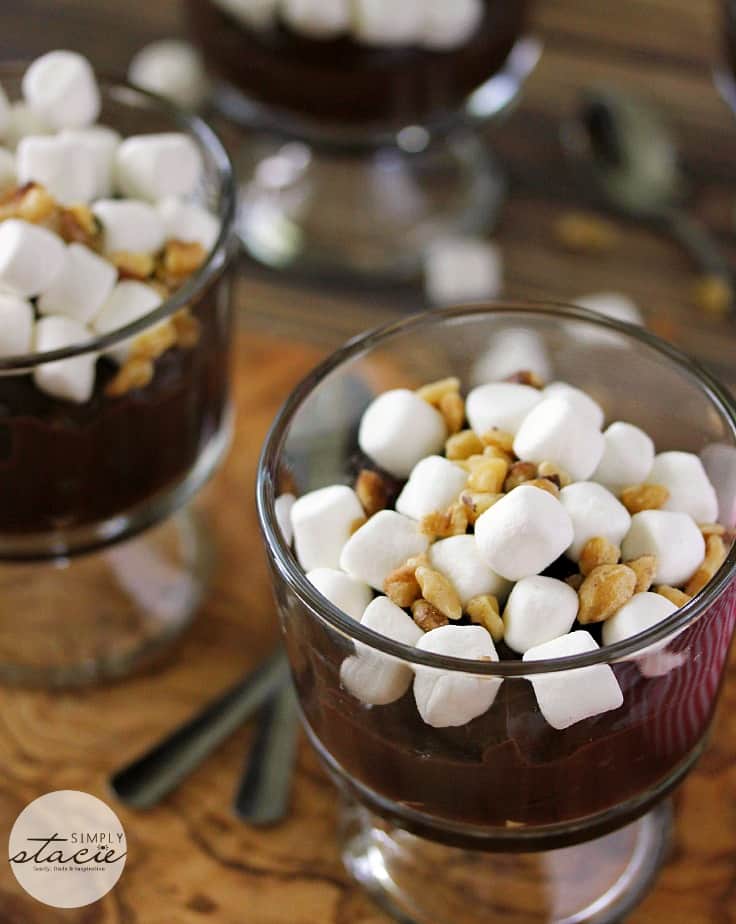 Rocky Road Pudding
I could have went the easy route and used instant chocolate pudding. You could totally do that if you like! However, I decided to make my chocolate pudding from scratch. The magic happens on the stove top and finishes off in the fridge. I think it tastes better from scratch.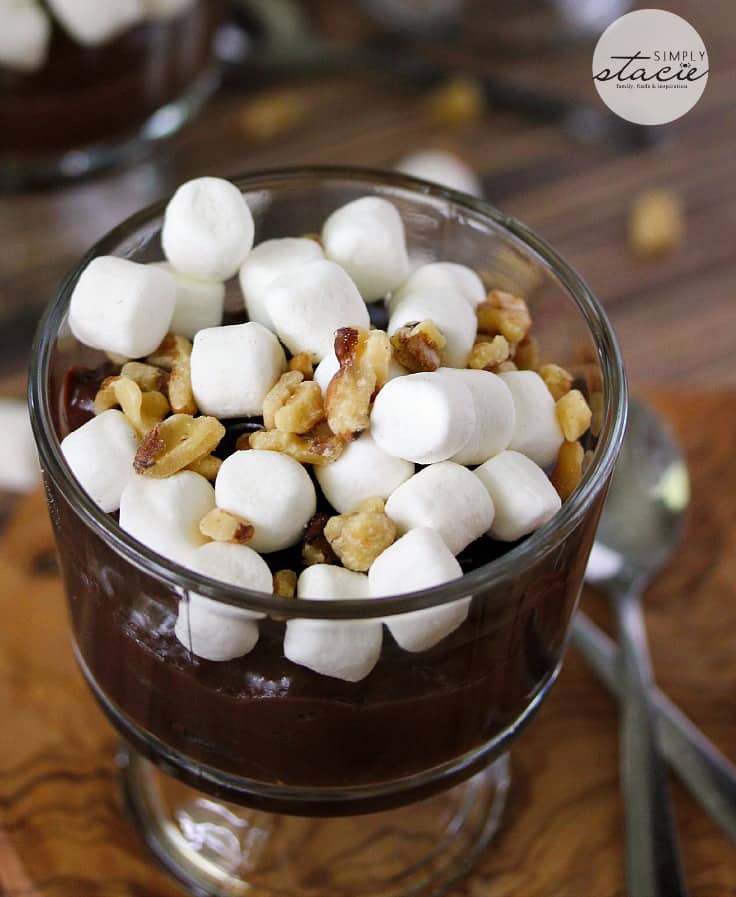 Once you have the chocolate pudding made, the rest is easy. Top with mini marshmallows and your choice of nuts. I used chopped walnuts because that's what I had in my pantry. Peanuts or almonds would also work nicely.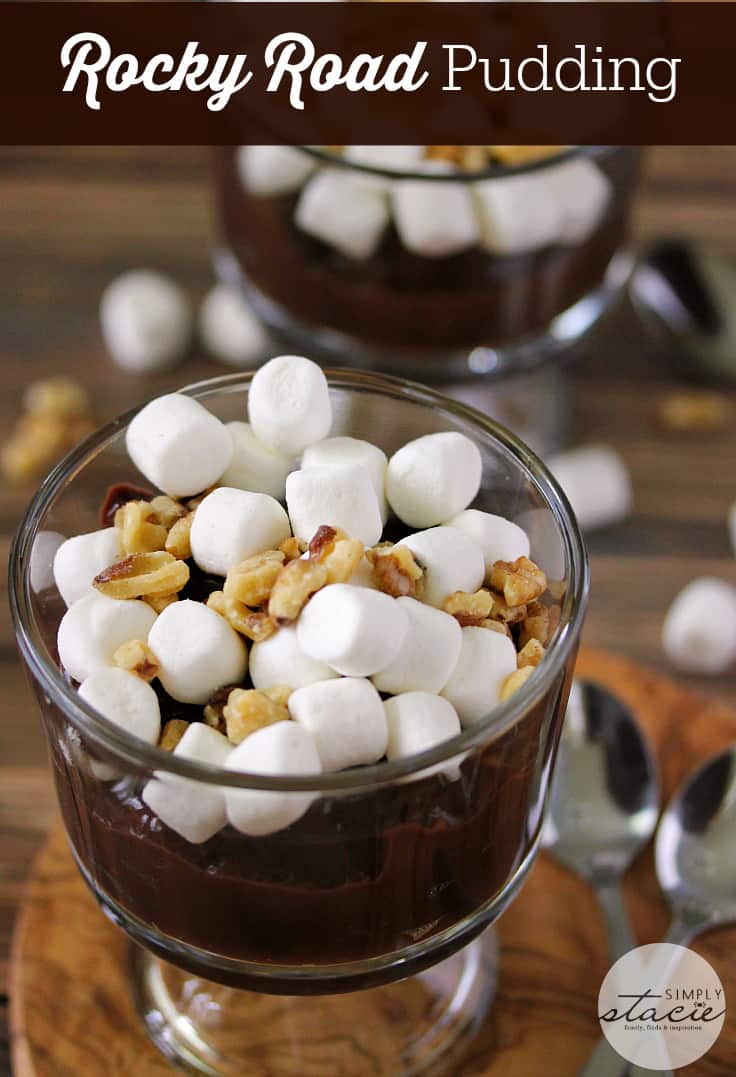 Will you mix the marshmallows and nuts in with the chocolate pudding? Or eat them first and then dig in? I like to mix mine up! For picture purposes, it looks much nicer to have them sit on top 🙂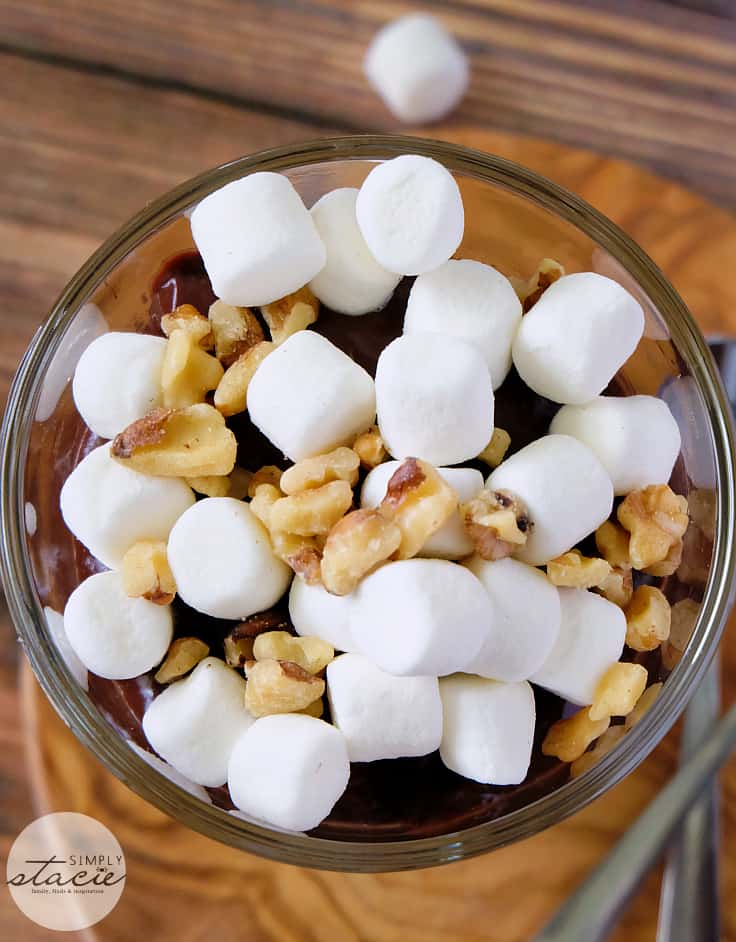 Sadly, it did not last long. I'm looking forward to making it again soon. I told my sister about it and now she wants me to make it for dessert when she comes over for dinner this month. I guess I can do that for her. She's my sister, after all!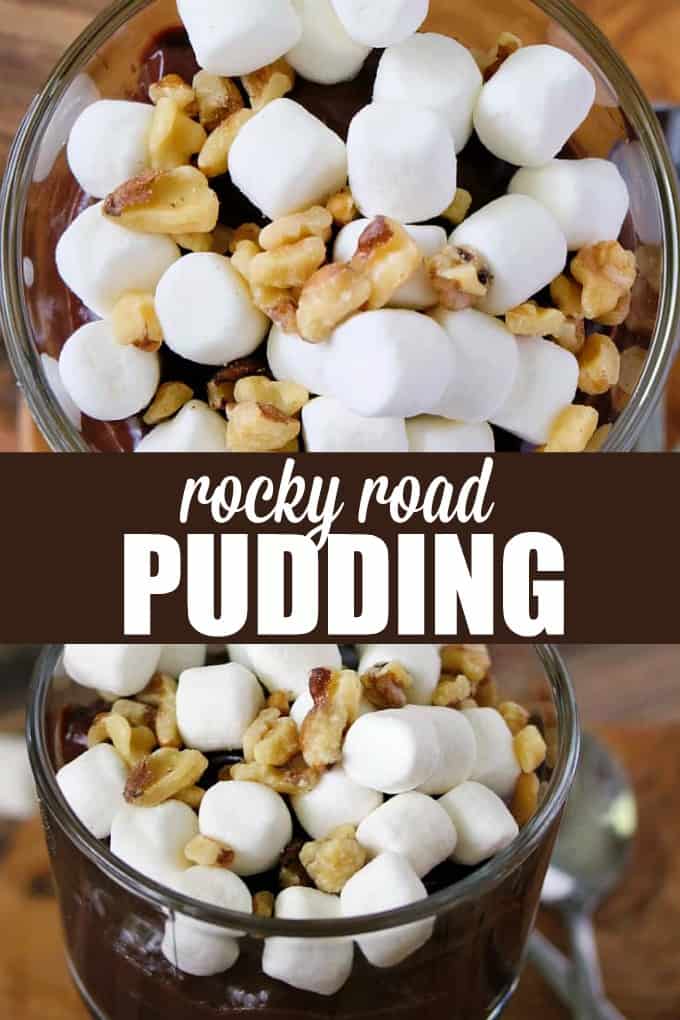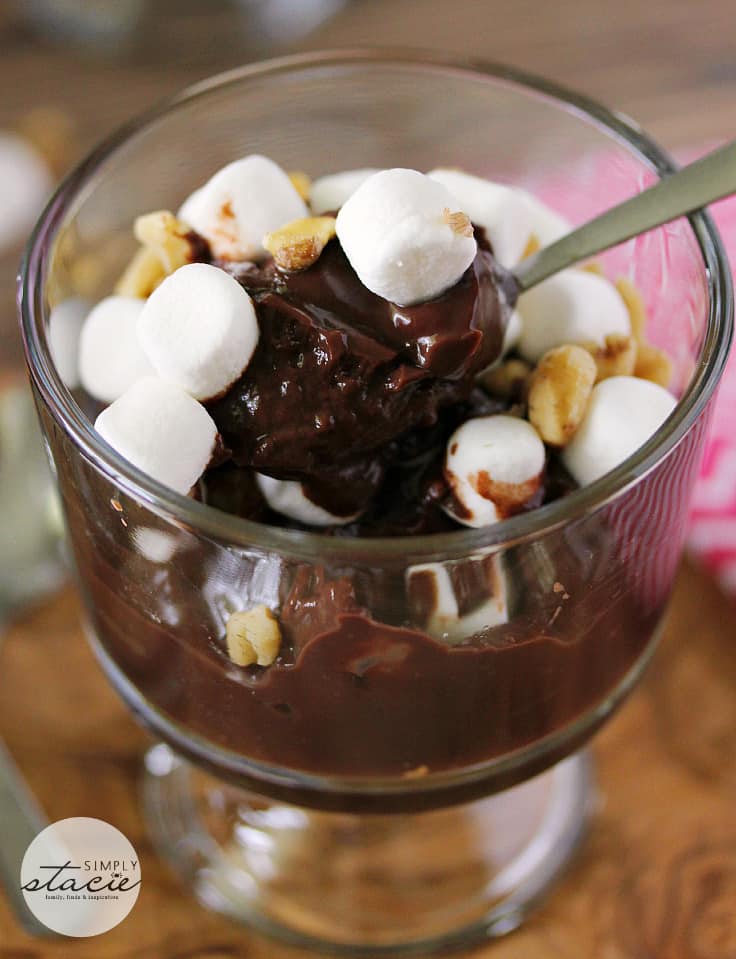 Have you made Rocky Road Pudding before?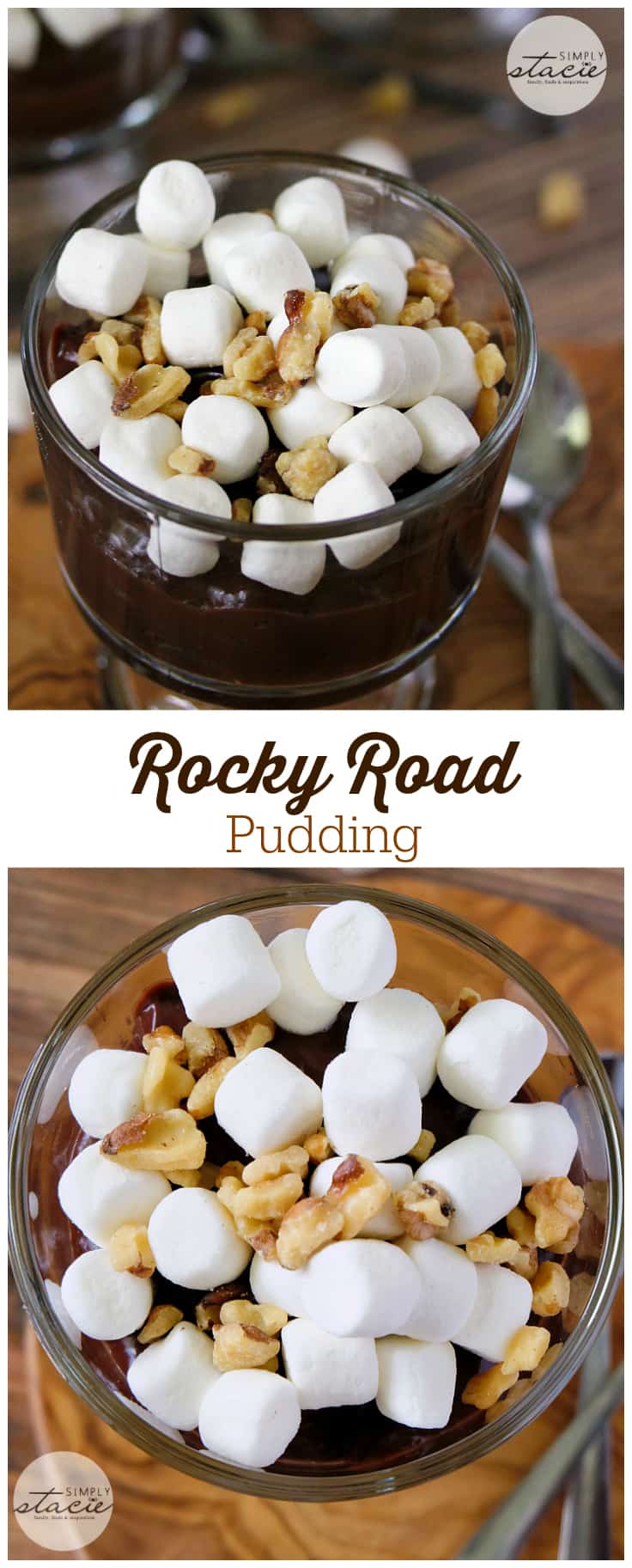 Yield: 4
Rocky Road Pudding
Try this sinfully sweet Rocky Road Pudding made from scratch. It's a simple no-bake recipe you will love!
Ingredients:
5 tbsp cocoa
1/2 cup sugar
3 tbsp cornstarch
1/8 tsp salt
2 1/2 cups milk
2 egg yolks, beaten
2 tsp vanilla extract
Mini marshmallows and chopped walnuts, for garnish
Directions:
Add cocoa, 1/4 cup sugar, cornstarch and salt to a saucepan and stir together. Add in milk and stir until blended. Cook mixture over medium high heat for 10 minutes, stirring constantly.
Take 1/2 cup of the hot milk mixture and add it to the eggs in a bowl. Whisk together and then return to saucepan. Continue to cook over medium heat for 10 minutes.
Remove from heat and stir in vanilla extract. Cover with plastic wrap and place in the fridge for 20 minutes to cool off.
Stir in 1/4 sugar. Spoon into dishes and top with marshmallows and walnuts.