12 Coffee Subscription Boxes for Canadians
Let's chat about subscription boxes, shall we? A couple weeks ago, I shared a list of beauty subscription boxes that ship to Canada. In my research, I discovered a bunch of coffee subscriptions too. I kept note of them since I'm a crazy coffee lover and cannot live without my daily cups! I had no idea there were so many Canadian companies out there doing this! The beauty subscriptions were mostly American who also shipped to Canada. These coffee subscription boxes are mostly Canadian. Many have free shipping and prices in Canadian dollars. Some are exclusive to Canada as well.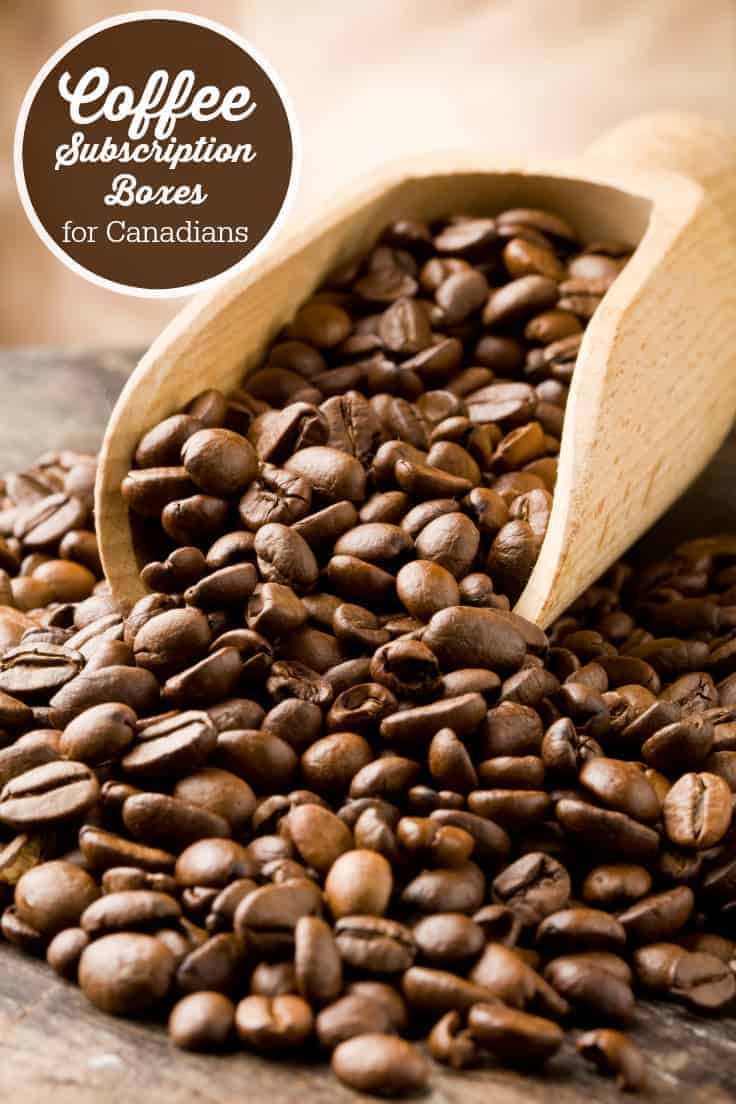 © Depositphotos.com/[genious2000de]
As you can see prices and plans vary. If you're in the market for a coffee subscription for yourself, take a look at all the variables including cost, shipping methods, products, frequency, etc. I love fresh coffee beans and am trying to decide which one I want. Who knows maybe I'll end up getting a couple. I never want to run out of coffee. The selection at our local stores is pitiful. I need me some good coffee, people!

1. Bean Box ($20 USD/month, $9.50 shipping): Freshly roasted Seattle coffee. Check out my post about Bean Box.

2. Kona Coffee Club ($32 – 45 USD/month, shipping starts at $42): Freshly roasted Kona Coffee plus discounts on other purchases.
3. Coast to Coast Coffee ($17.95 CAD/month, free shipping): Organic, fair trade and freshly roasted coffee.
4. Craft Coffee ($24.99 USD/month, $7.99 shipping): Quality coffee from three different roasters every month.
5. Parachute Coffee ($25 CAD/month, free shipping): 12 oz. of locally roasted whole bean coffee, tasting notes and tips.
6. The Roasters Pack ($29.95 CAD/month, free shipping): Three 4oz. pouches of coffee beans either ground or whole bean, tasting notes, etc.
7. Transcend ($23 to $42 CAD/month, free shipping for orders over $48)
8. Phil & Sebastian Coffee Roasters ($26.50 CAD/month and up, free shipping for orders $40+)
Have you ever purchased a coffee subscription for yourself or someone else?