Nordic Ware Holiday Tree Bundt Pan Review
Disclosure: I was not financially compensated for this post. I received a sample of the product for review purposes. The opinions are my own, based on my personal experience with the product.
My bundt pan is no ordinary bundt pan. I made a cake forest! It's the fanciest cake I've ever made and almost too pretty to eat. It's quite festive and perfect for a holiday cake with a circle of evergreen trees. I call it the Christmas tree cake pan, but it's official name is Nordic Ware Cast Aluminium Holiday Tree Bundt Pan and you can buy it at the best kitchen store online, Cilantro Cooks!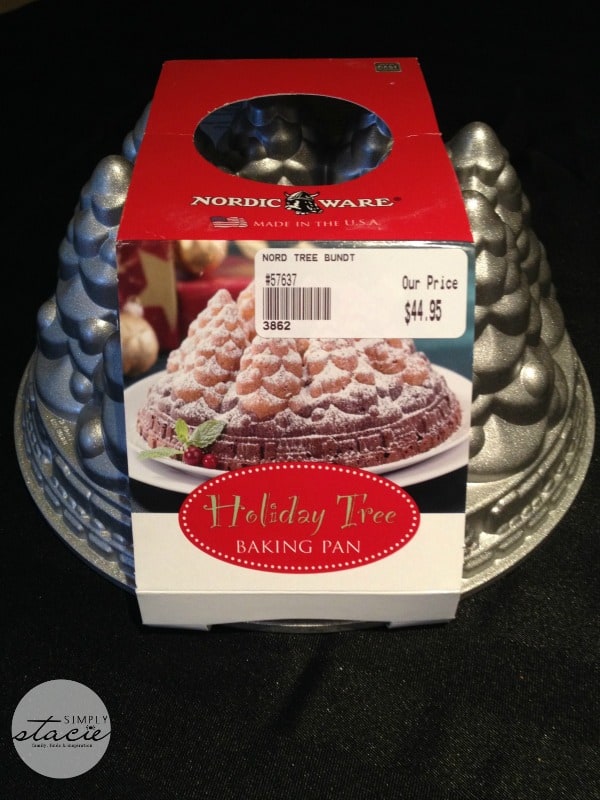 The Nordic Ware Cast Aluminium Holiday Tree Bundt Pan is made of heavy cast aluminum and it does have some weight to it when you pick it up. This type of material allows for even cooking. The inside has a non-stick coating so your cake will be easily removed from the pan leaving the intricate details of the tree intact. I was interested in seeing if my cake would actually look like trees and was pleasantly surprised at how beautiful it turned out. Not only did my trees look like trees, but the cake was a delicious golden brown all over and baked to perfection.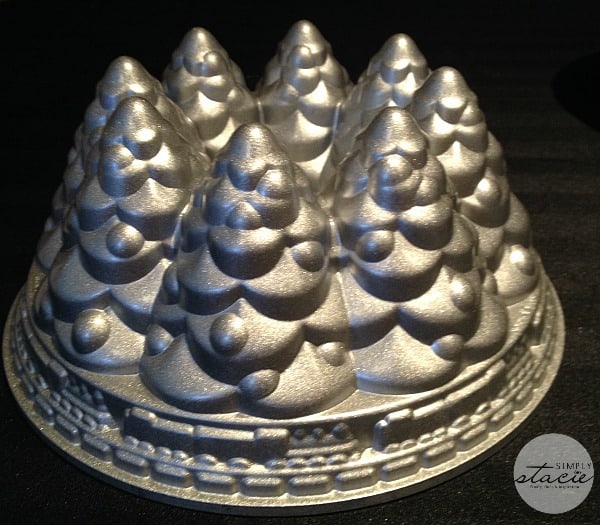 Clean up was a breeze thanks to the non-stick coating. My cake came out perfectly and there was really nothing left in the pan to clean. I washed it in some soapy water and dried it and put it away for next time.
All Nordic Ware products have lifetime warranties so you know they value quality. I like a company that stands behind their products!
I don't often make bundt cakes so I went online to look at recipes. Rock Recipes has a delicious recipe for Vanilla Cream Cheese Bundt Cake that I had bookmarked awhile back and figured I'd make it with my new Holiday Tree Bundt Pan. Note: this bundt pan is deep and holds a lot of cake batter! I doubled the recipe to get enough to fit and have listed the recipe below with the measurements I used for my cake. This cake is perfect for a holiday party because it makes a good sized amount of cake. You could serve each guest one of the trees, but let me tell you it's very filling! I think a good serving size is half a tree…for me at least!
Vanilla Cream Cheese Cake 
3 cups sugar
2 packages of cream cheese
2 cups butter
2 tbsp. vanilla
8 eggs
2 ½ cups all purpose flour
2 cups cake flour
3 tsp baking powder
1. In a large mixing bowl, cream together sugar, cream cheese, butter and vanilla extract on medium speed with an electric mixer. Add eggs in one at a time and continue mixing until smooth.
2. In another bowl stir together the dry ingredients. Add dry ingredients to wet ingredients and mix till combined.
3. Grease your Nordic Ware Cast Aluminium Holiday Tree Bundt Pan with shortening and then sprinkle some flour over top. Add cake mixture to the pan and bake at 325ºF for 90 minutes or until a toothpick inserted in the center of the cake comes out clean. Cool on a wire rack. Sprinkle icing sugar on top or top with the Vanilla Cream Cheese Glaze recipe below.
Vanilla Cream Cheese Glaze
4 cups icing sugar
1 package of cream cheese
2 tsp. vanilla extract
2 tbsp milk
1. Add all the ingredients to a large mixing bowl and mix with an electric mixer until smooth. Spoon onto the cake leaving it to drip down.
Honestly I was shocked how easy it was to make this cake. It looked so fancy and really was not that hard to do! The Nordic Ware Cast Aluminium Holiday Tree Bundt Pan did all the work for me.  I was nervous that it wouldn't turn out, but I think it couldn't have been better. I had full trees and it slid out of the pan with no effort.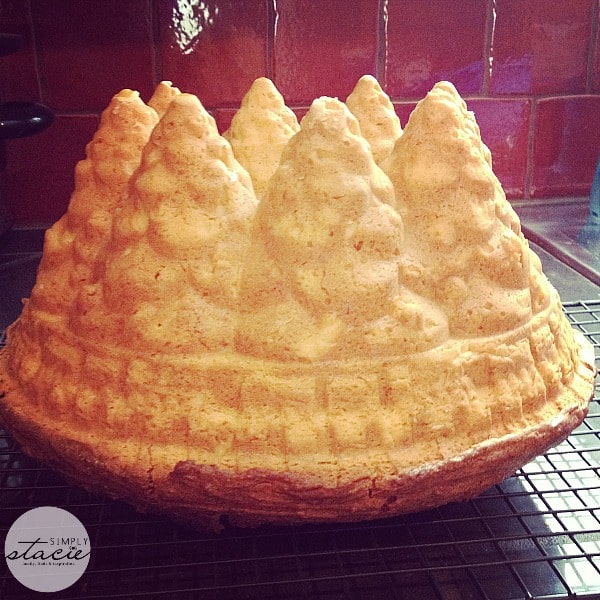 John suggested I add some Smarties or M&M's to the tree for "bulbs". Maybe next time I make it I'll use green food colouring and add the candies to make it a Christmas tree. That would actually be fun for the kids to decorate too! Impress your guests with a holiday tree cake.
You can purchase the Nordic Ware Cast Aluminium Holiday Tree Bundt Pan for $42.70 on Cilantro Cooks. They have free ground shipping on orders over $50 in USA & Canada. Have a look around their site and I think you'll find that they have a fantastic selection of kitchenware, bakeware and cookeware products.
Connect with Cilantro Cooks on Facebook, Twitter, Google+, Pinterest and their blog.