Sweet Potato Home Fries Recipe
I'd been craving sweet potato fries and was looking online for some new recipes to try. I ended up finding this recipe for Sweet Potato Home Fries on my iPhone via the Food Network Canada app. There's a ton of recipes on there! This one has only three ingredients: bacon, sweet potatoes and green onions. It's made entirely on the stove top and the potatoes are cooked in the bacon drippings giving it so much flavour.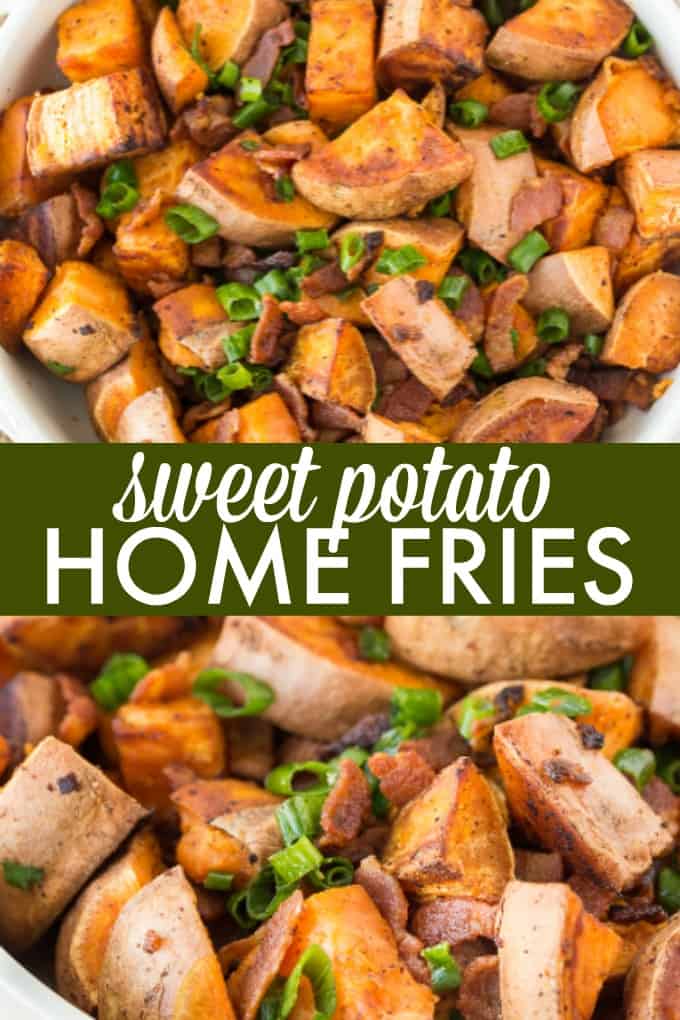 Next time, I think I will cut the sweet potatoes into smaller cubes so they will cook faster. The bigger pieces took longer to cook and I was starving and didn't want to wait that long!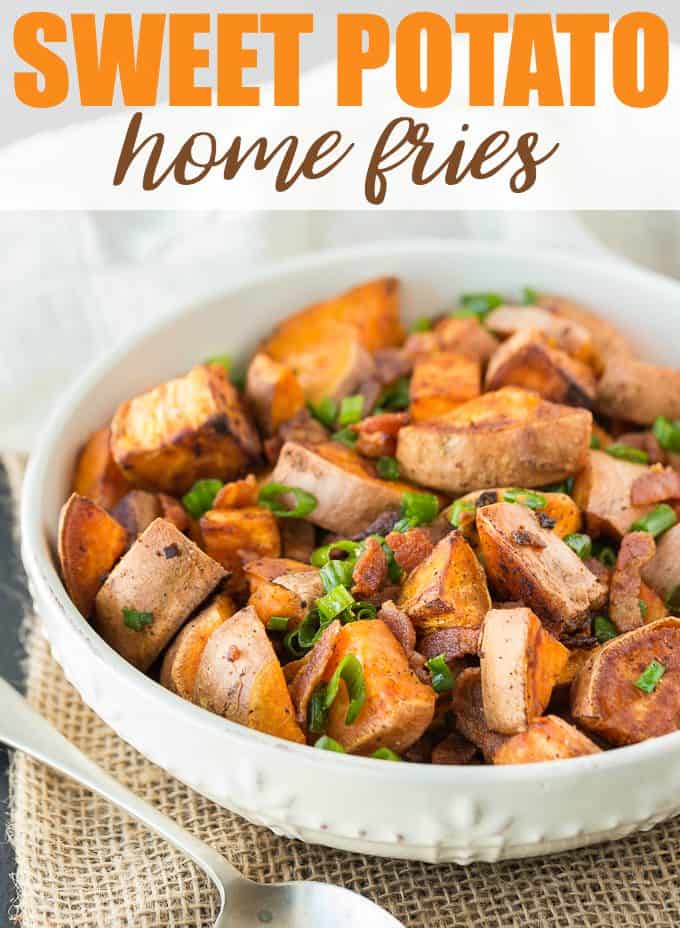 You might also like these Candied Sweet Potatoes.
Yield: 4
Sweet Potato Home Fries
A mouthwatering side dish with only three ingredients: sweet potatoes, bacon and green onions!
Ingredients:
6 slices of bacon, sliced into small pieces
2 sweet potatoes, unpeeled and chopped into 1 inch chunks
salt & pepper to taste
4 green onions, thinly sliced
Directions:
Heat a saute pan over medium  high heat and add the bacon. Saute until crispy. Remove from pan.
Add the sweet potatoes to the same pan.  Brown them on all sides until tender (about 15 minutes or so).
Toss in bacon, green onions and salt & pepper.