Baked Apple Baklava
This recipe for Baked Apple Baklava was submitted by Michelle of Cook Better Than Most Restaurants in the Dessert Category in the zuuzs Grand Spring Recipe Challenge!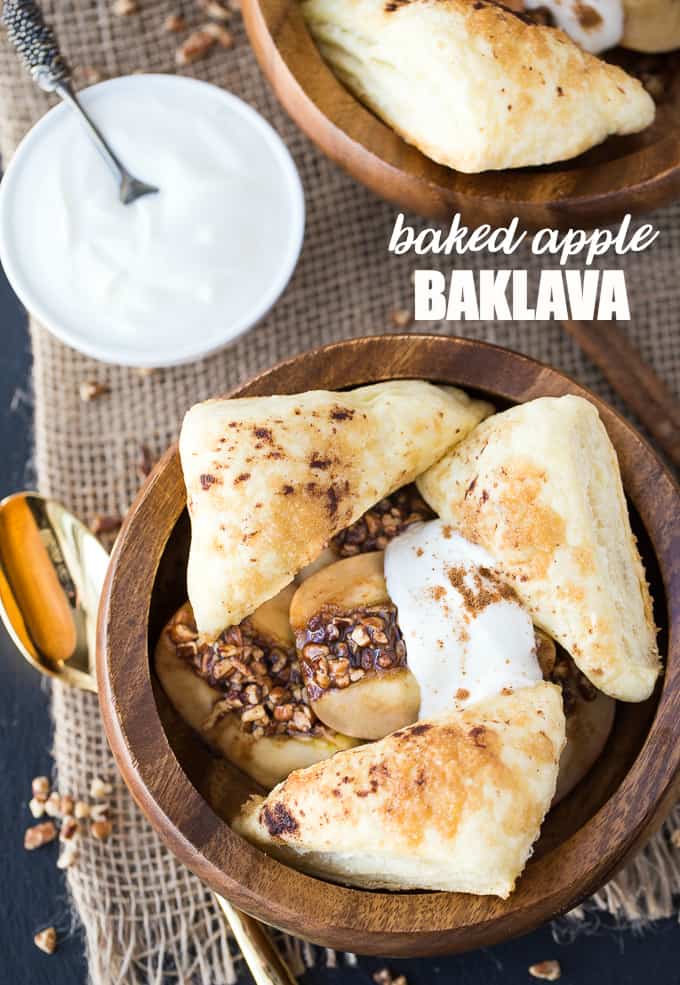 Promote your blog and showcase your recipe in zuuzs Grand Spring Recipe Challenge. The prizes include a $500 Gift Card as the Grand Prize and three $200 Gift Cards as the top Category prizes you can use to buy kitchen related wares. Submissions end on April 28th.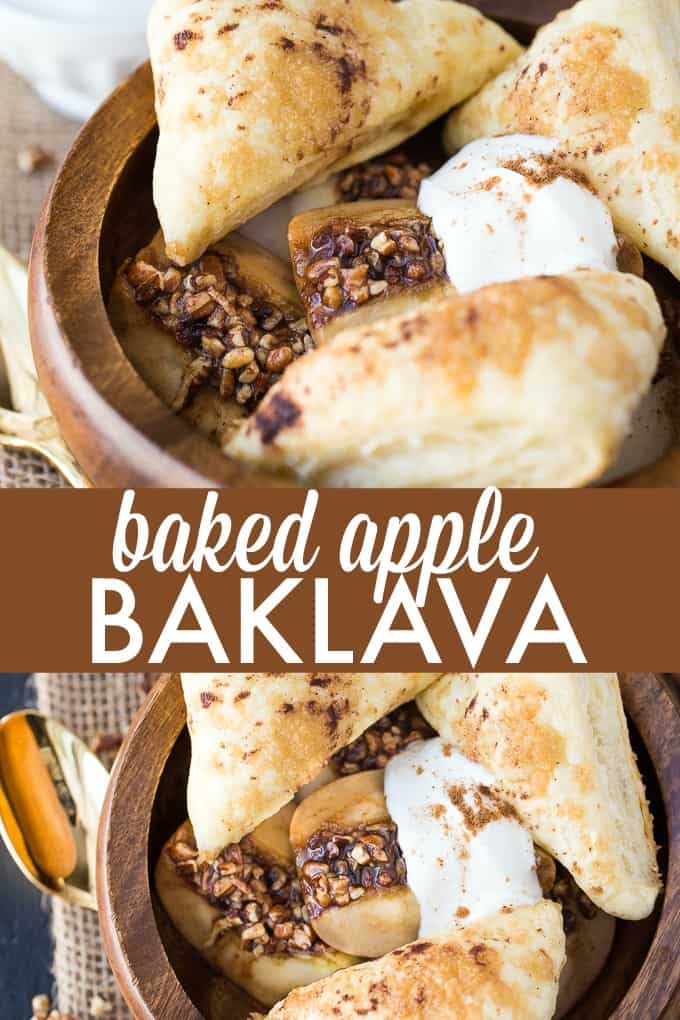 Yield: 4
Baked Apple Baklava
A delicious twist on a classic dessert!
Ingredients:
Baked Apples
4 large sweet apples like gala or fuji
½ cup pecans or walnuts
4 tbsp brown sugar
4 tbsp butter
1 tsp Cinnamon
Heavy duty foil
Pastry
1 sheet pre made puff pastry
2 tbsp melted butter
2 tbsp brown sugar
1 tsp Cinnamon
Yogurt Sauce
1 ¼ cup unflavored Greek yogurt
1-2 tbsp honey
Directions:
Start by coring the apples trying not to cut all the way through to the bottom. Remove all the tough center of the apple that you can. If you are making these in advance splash lemon juice inside the hole to keep it from browning. Sprinkle some cinnamon into each opening. Next fill each apple center with ¼ of the nuts, sugar, and butter. Cut four large sheets of foil and spray one side with cooking spray, then tightly wrap each apple in a sheet of foil.Bake either in the oven at 350 degrees or on the grill over indirect heat until tender for 30 to 40 minutes.
Cut the defrosted pastry into triangles. Paint one side of the pastry with melted butter. Sprinkle on brown sugar and cinnamon. Move to a greased baking sheet and bake at 350 degrees for about 12-15 minutes until golden brown. I normally do this in my toaster oven so simple.
Mix together the yogurt and honey. Taste and adjust honey to you preferred sweetness. Pop into the freezer for about 20-30 minutes before you are going to serve desert to get the yogurt really cold.
Carefully unwrap the baked apples don't spill any juice that might be caught in the foil. Slice the apple in half and place it in a bowl arrange 2-4 of the pastry triangles on the sides of the apple. Then spoon on the center a dollop of the yogurt, sprinkle with cinnamon. Repeat with the other 3 apples and serve.