New England Clam Chowder
Last night we dined on the most delicious New England Clam Chowder I've ever eaten and I made it myself! Both John and I love Clam Chowder but we normally just buy the canned variety. I figured why not try the homemade version to see how it compares. Let's just say my Clam Chowder blew away it's competition.
It's very simple to make and most of the ingredients I already had in my home.
I also find that when I do all my prep work at the very beginning, the experience is much more enjoyable for me. I chopped my onion, bacon, potatoes and drained the clam juice and set aside.
The first step is to cook the onions and bacon in a large pot over medium heat until the bacon is crisp and onions soft. OMG it smelled so good!! I could just eat a bowl of bacon and onions and say screw the soup! However, I held back and continued on with my recipe.
When the bacon and onions were ready, I added in my clam juice, clams, potatoes, salt and pepper and heated to a boil. Once it reaches a boil, I turned down the heat to minimum to simmer for 15 to 20 minutes. It's ready for the next step when the potatoes are cooked.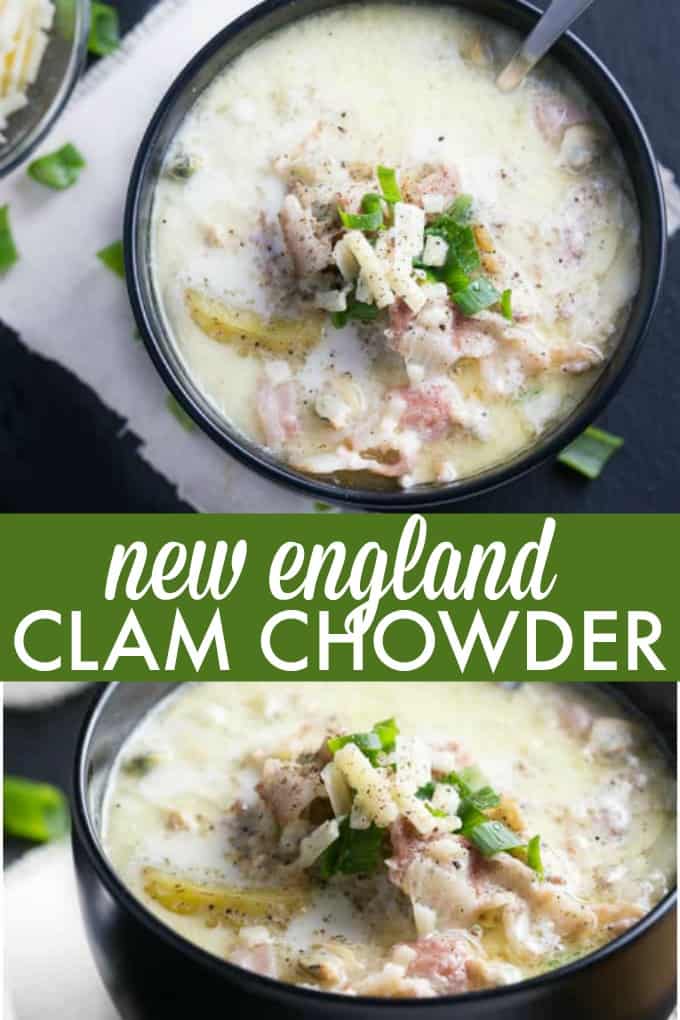 Once the potatoes are cooked, I added in my 2 cups of cream and then just heat enough till the soup is hot. If you heat too long you risk curdling your cream. Ladle into a bowl and serve with a buttered roll- yum!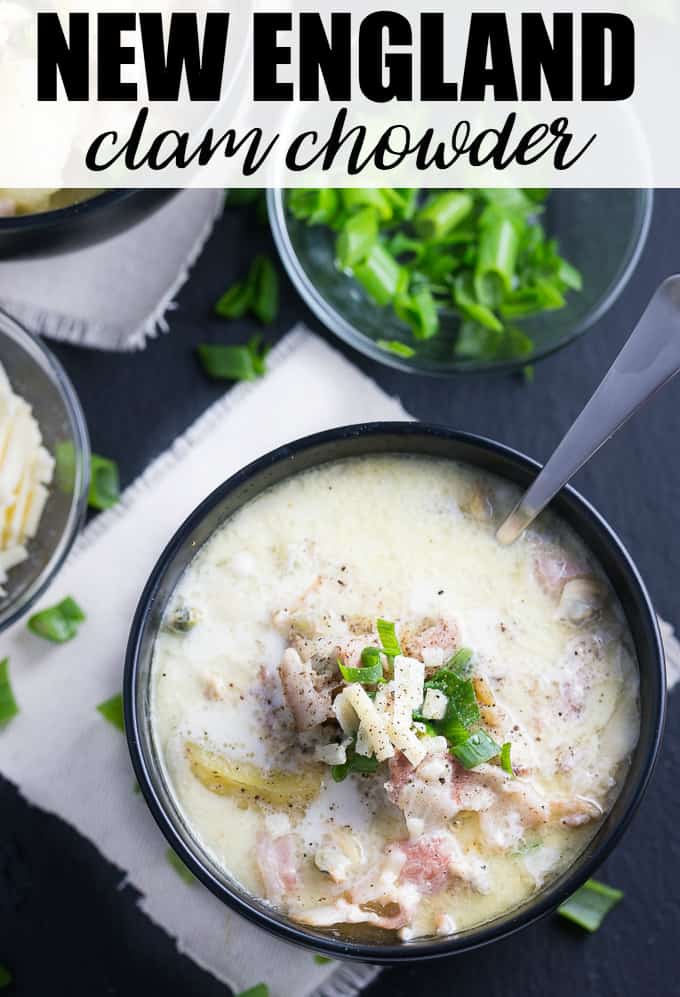 Yield: 4
New England Clam Chowder
Packed full of bacon, potatoes, onions and baby clams!
Ingredients:
1 cup of chopped bacon
1 cup of chopped onion
2 cups of diced potatoes
2 cans of baby clams
1/4 tsp. salt
dash of pepper
2 cups of cream
Directions:
In a large pot, cook bacon and onion over medium heat, stirring occasionally until bacon is cooked and onion is tender.
Drain clams, reserving liquid, Add enough water to clam liquid to measure two cups.
Stir clams, clam liquid, potato, salt and pepper into bacon and onion. Heat to boiling and then reduce heat. Cover and simmer about 15-20 minutes or until potato is tender.
Stir in cream. Heat, stirring occasionally, just until hot.