If you google cake mix hacks, you'll discover pages of results. I've written about cake mix hacks before too. I was looking for instant pudding hacks and they aren't as easy to find without some digging. I buy instant pudding when it's on sale or I have a coupon. However, I rarely just use the boxes to make pudding. Although that is a perfectly acceptable and expected way to use them, I tend to use them in recipes. I love making cream bars with their cheesecake like filling and shortbread cookie crust. More recently, I used two flavours of instant pudding to create a Berry Cheesecake Trifle as an Easter dessert.
I asked some of my blogger friends what they like to do with instant pudding. I was blown away by the response! I have so many amazing instant pudding hacks to share with you today.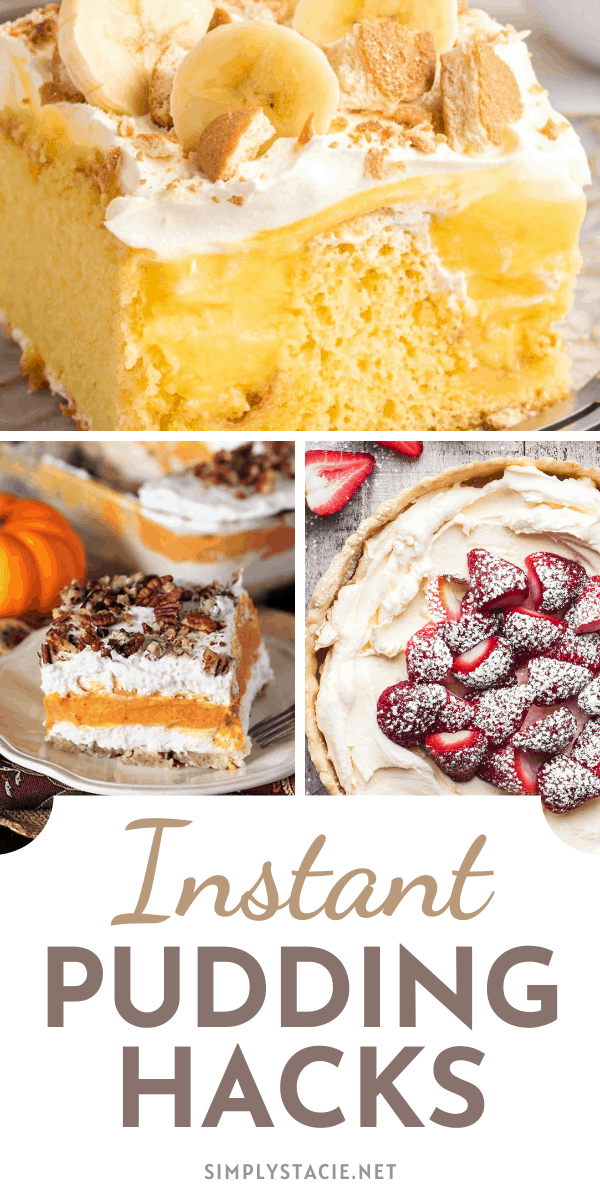 Quite the list right? You'll never run out of ways to use up all those boxes of instant pudding sitting in your pantry. The hard part will be picking one to try first.
How do you use instant pudding? Do you follow the package directions or do you do something different?
Instant Pudding Hacks
Instant pudding has been a popular ingredient in dessert recipes for decades. After you check this list out, you'll definitely be able to see why!