Cranberry Vanilla Shea Butter Soap
Are you planning to give any DIY gifts this year? If so, try this Cranberry Vanilla Shea Butter Soap, an easy homemade soap recipe perfect for gift giving!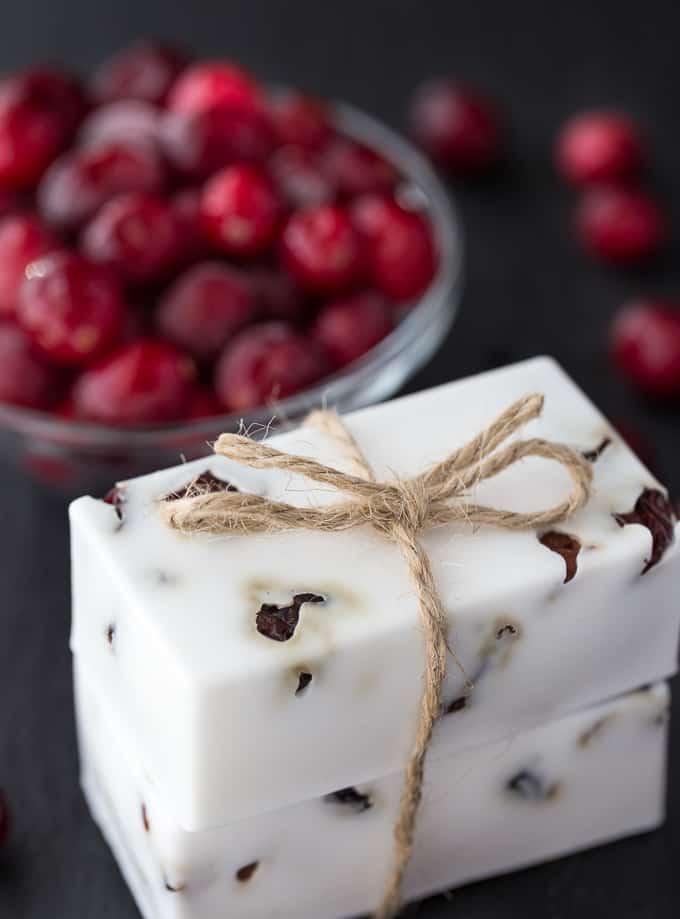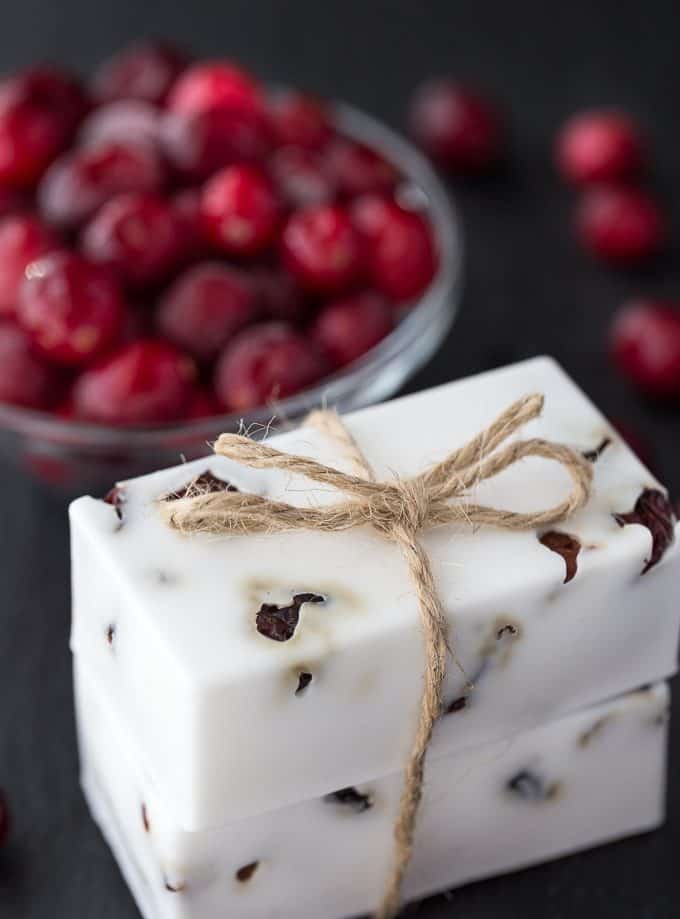 It has a bit of a holiday feel with the inclusion of dried cranberries. I added some vanilla soap fragrance to give it a soft, pretty scent. The dried cranberries will make the soap last longer than if you used fresh.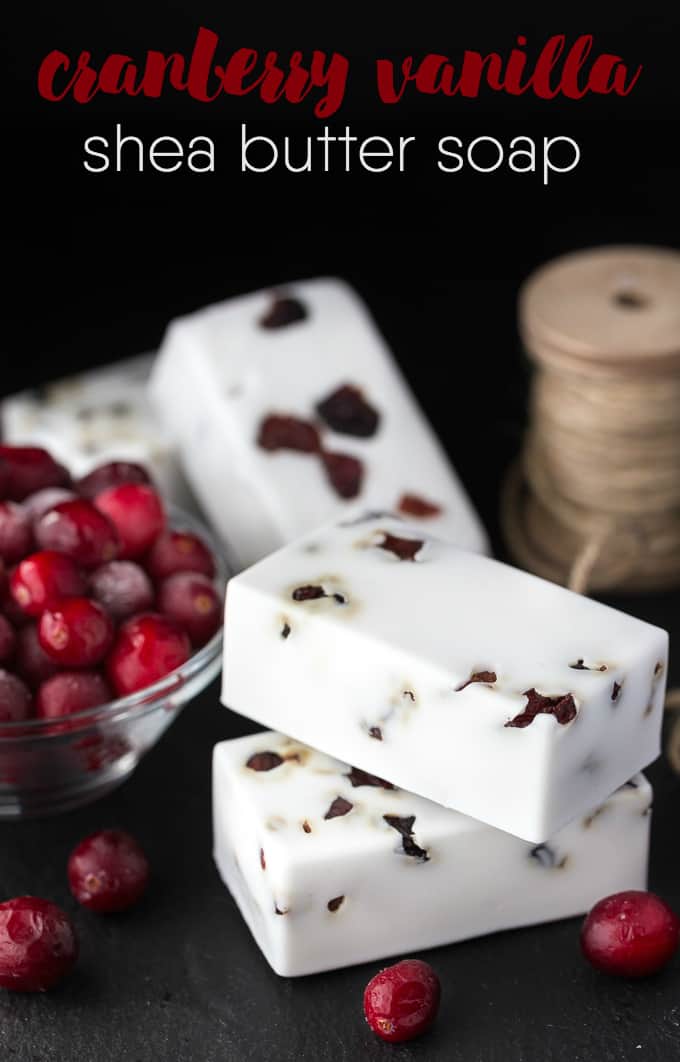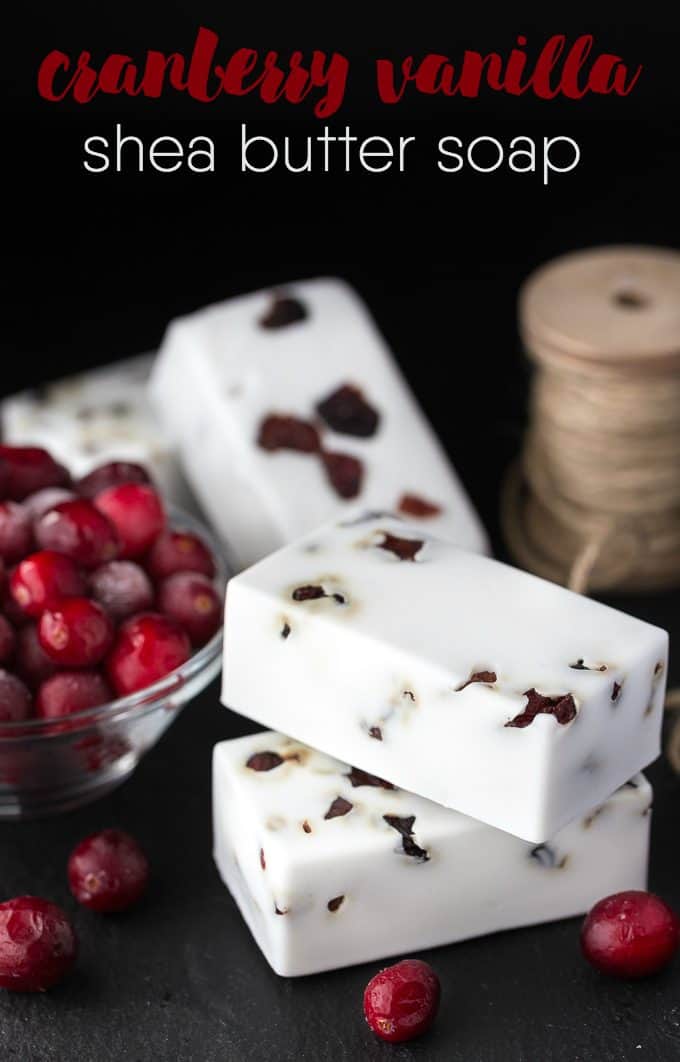 Cranberry Vanilla Shea Butter Soap
This post contains affiliate links.
Makes 4 bars.
Cover the bottom of your soap mold with dried cranberries.
Add shea butter soap base to a microwaveable bowl. Microwave on high for 30 seconds, and then stir. Microwave an additional 10 seconds and stir. Continue to microwave in 10-second increments, stirring in between, until the soap is completely melted.
Stir in vanilla soap fragrance.
Pour into soap mold. Let sit at room temperature until set (about 40 minutes to 1 hour).
Carefully remove from soap mold by pushing on the bottom to release the soap.

You'll need to pick up a few supplies to make this soap.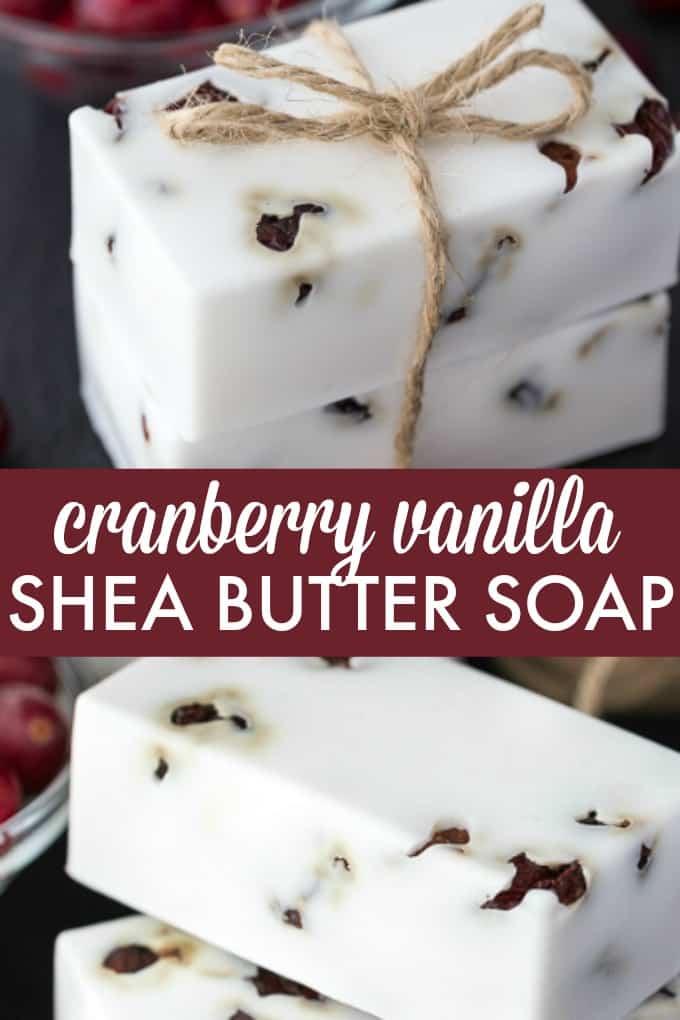 Materials Needed
Then you'll also be able to make my other DIY soap recipes too. I love making my own soap. It's so simple.
Do you have anyone on your holiday shopping list who would love this soap?