How to Make a Layered Jar Candle
When I was picking up soap supplies at Michael's, I noticed right next to it was the candle making supplies. If I can make my own soap, I could probably do candles too, right? That was my thought process so I picked up some candle making supplies and figured I'd give it a shot. Turns out it's pretty darn easy too!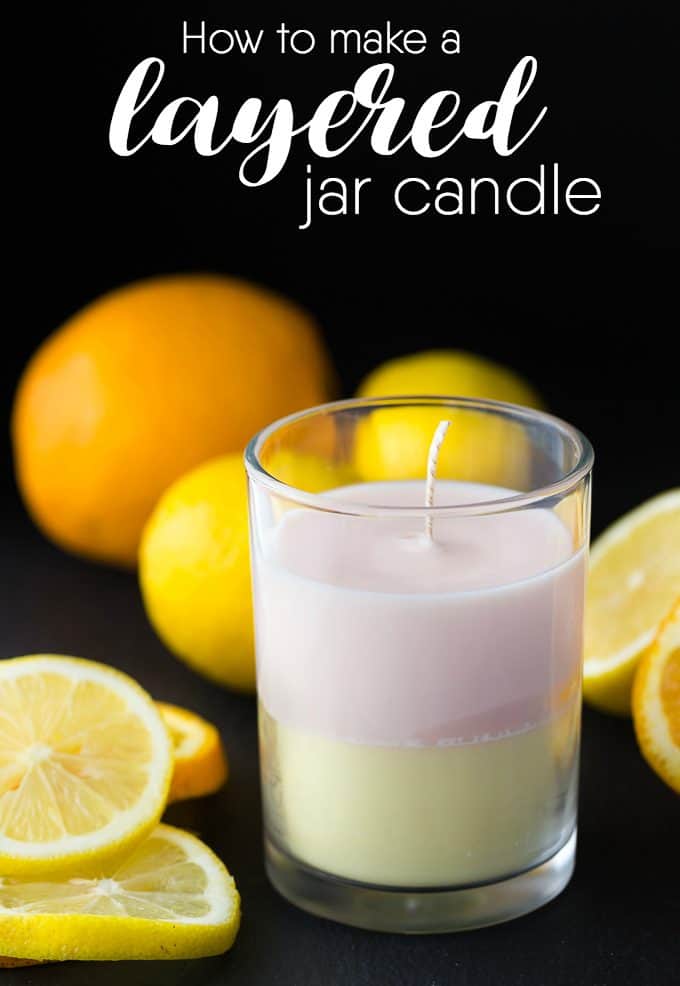 What You'll Need
This post contains affiliate links.
Pre-wicked Candle Crafting Jar (3.3in x 4.5in) – I purchased mine at Michael's
2 Wooden skewers or cake pop sticks
2 elastics
10 to 15 drops each lemon and orange essential oil
I bought a pre-wicked candle crafting jar that already had the wick inside and ready to go. The first step is making sure the wick stays put while you make your candle. To do this, you need place the wick between two skewers or cake pop sticks like I used and tie an elastic around each end. This step will ensure your wick does not get stuck inside with your wax.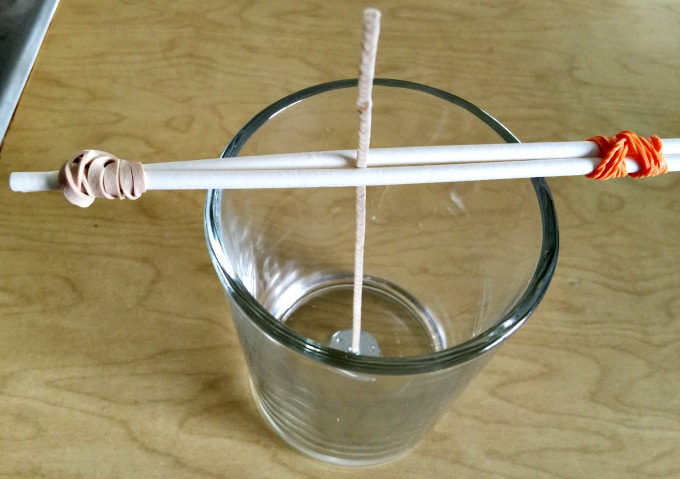 I wanted to make a layered candle so I had to melt the wax in a two steps. To create the first layer, I melted about 9 oz of my soy wax flakes in a double boiler on my stove over high heat. You want to get the pot of water underneath your bowl of wax to boil so it can reach the proper temperature.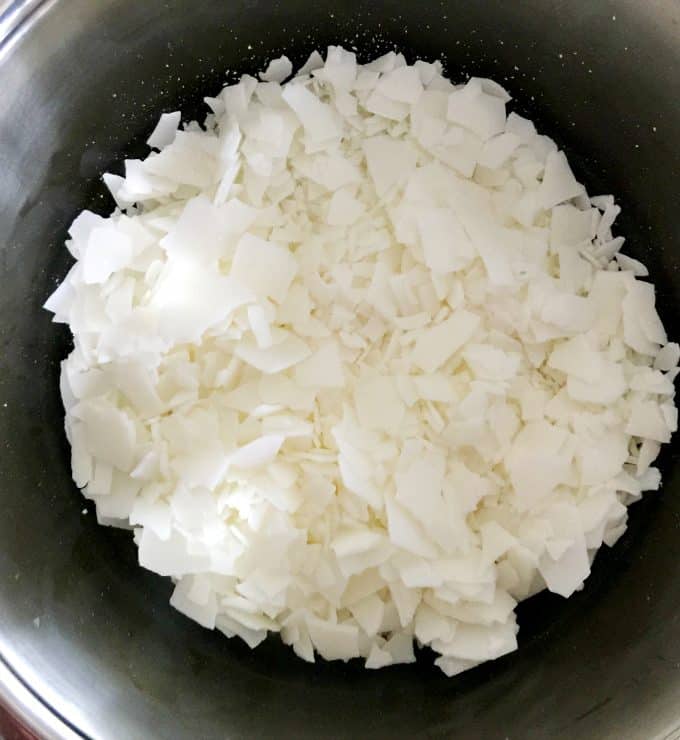 Stir it occasionally to help it along.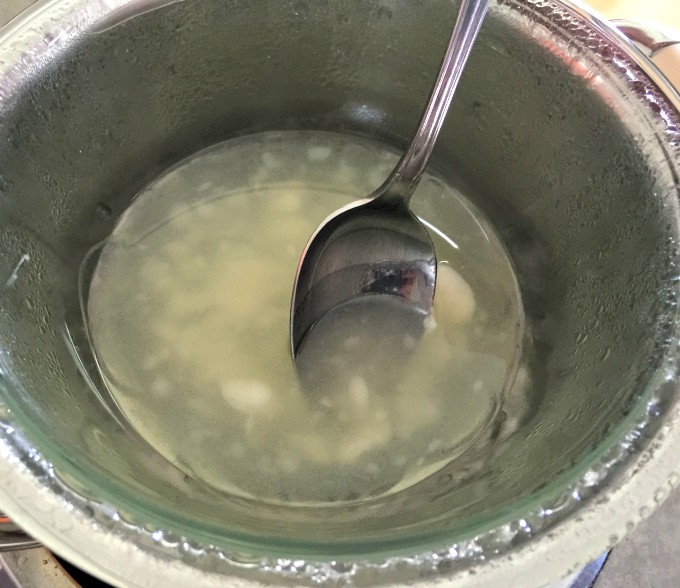 Once it reaches a boil, place a thermometer inside the wax bowl. Your goal is to get it to 160F. Once it reaches that temperature, turn off the stove and carefully remove the bowl.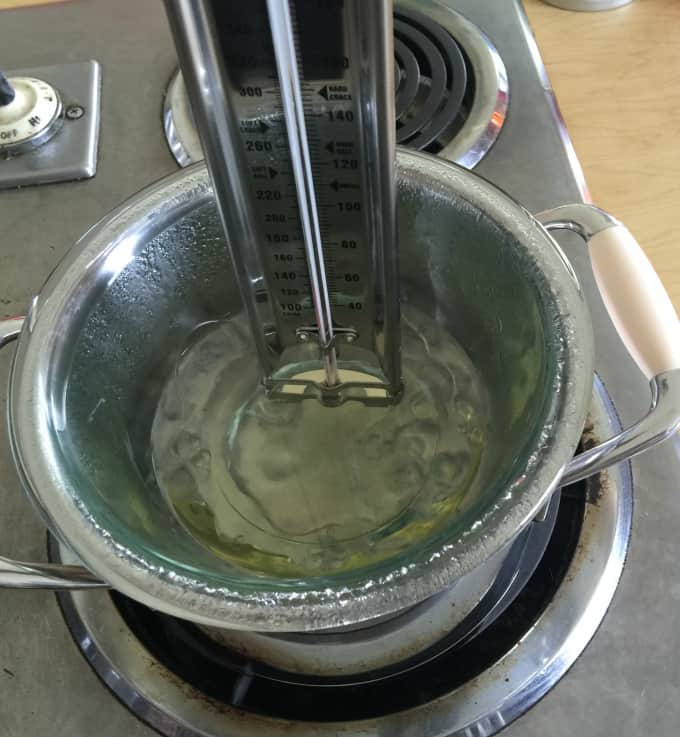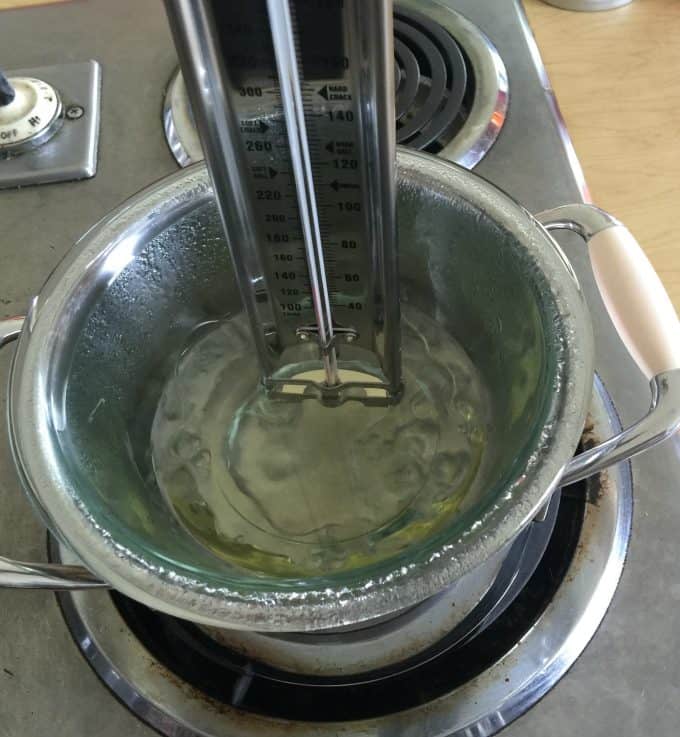 Mix in 5 to 6 drops of yellow liquid dye and stir. Then add about 15 drops of lemon essential oil and stir. Pour the mixture into your prepared candle jar and let sit at room temperature until it hardens. It takes a few hours to harden completely.
Once your yellow layer has hardened, it's time to make the next layer. Your going to repeat the same process above only this time after you remove the bowl from the heat, you're going to add in about 5 to 6 drops of the coral liquid dye and 15 drops of orange essential oil. Pour the wax into your jar. Don't worry, it won't melt the bottom layer as long as you've let it harden completely.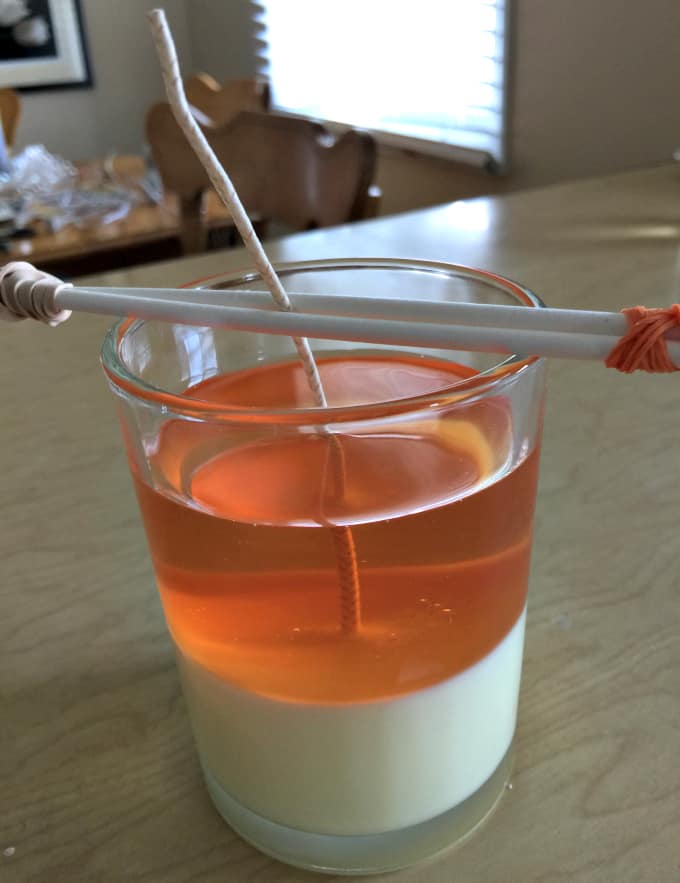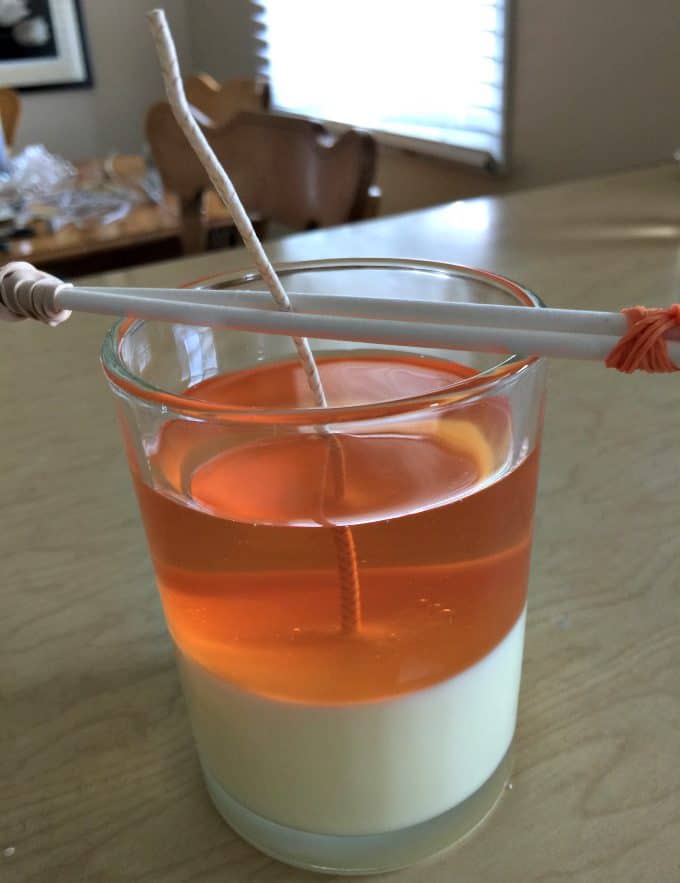 It will take several hours to firm up. Once it's ready, remove your sticks holding up the wick and trim the wick with a pair of scissors. Your candle is ready for you to enjoy!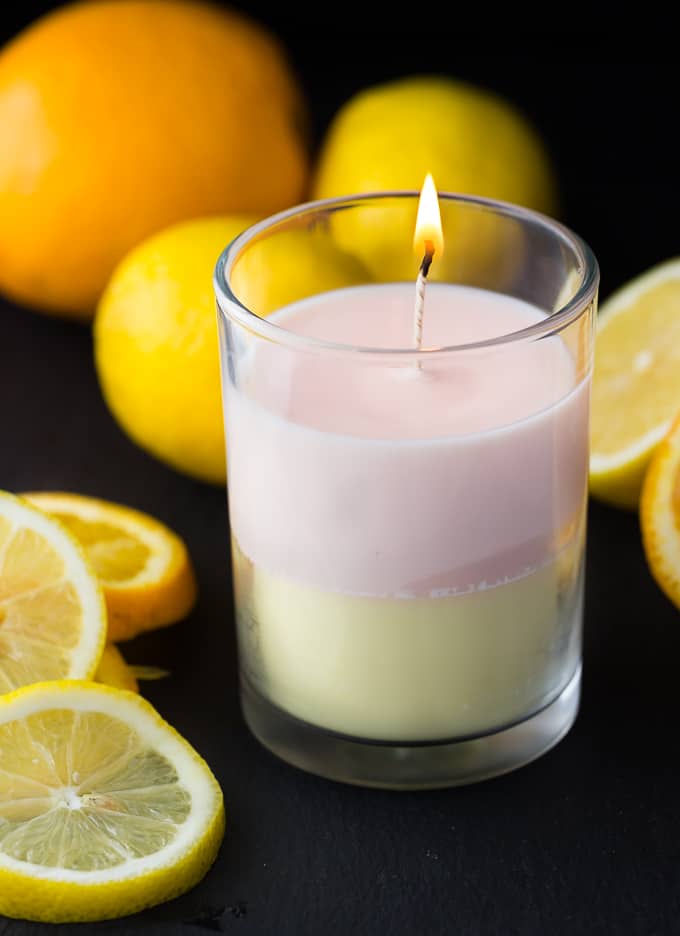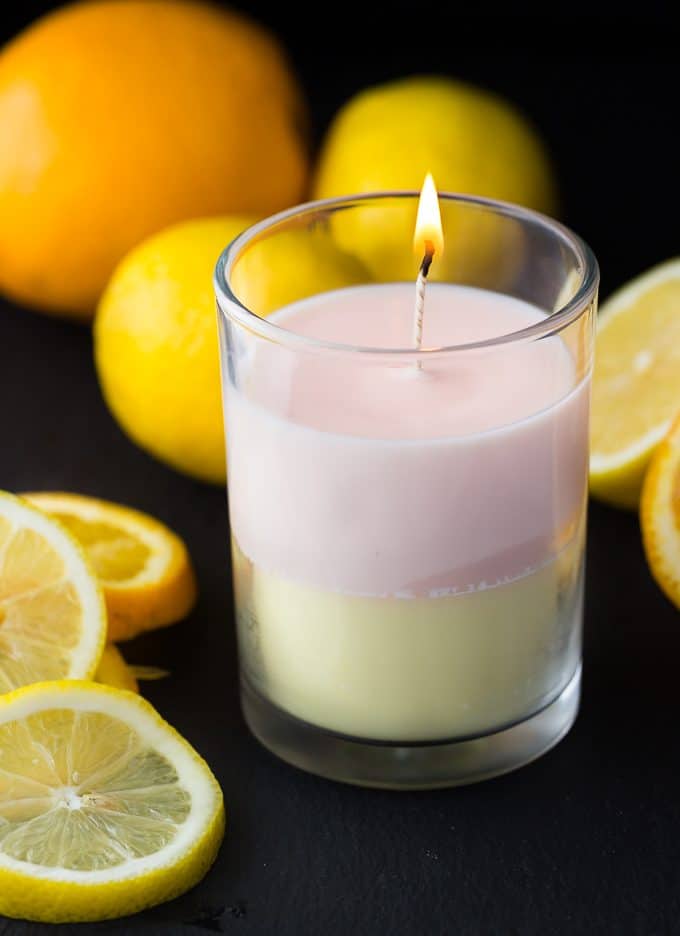 Keep it for yourself or give it away as a beautiful DIY gift. Your friend or family member will be shocked that you made something so pretty yourself. You can keep the little secret of just how easy it was to make.


Don't like these colours or scents? Feel free to use different colours of liquid dye and other essential oils. Michael's also sells candle scents so you could pick some up there if you don't want to use essential oil.
Do you make your own candles? If not, will you now that you see how easy it is?