Turkey Thai Curry
Hi everyone, Nicky here, calling in from Kitchen Sanctuary with a recipe to use up your Christmas leftovers!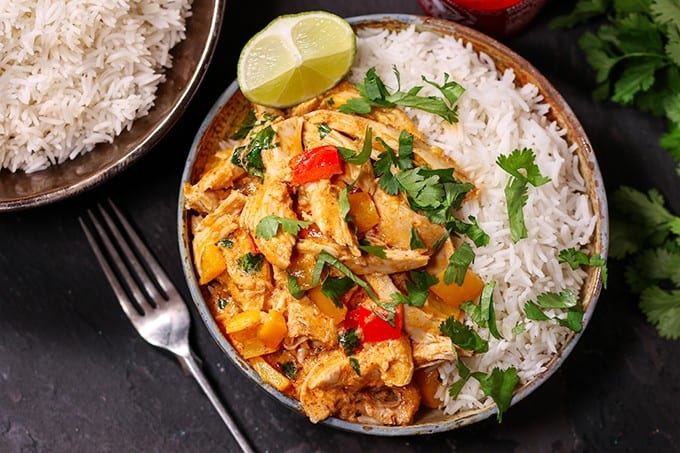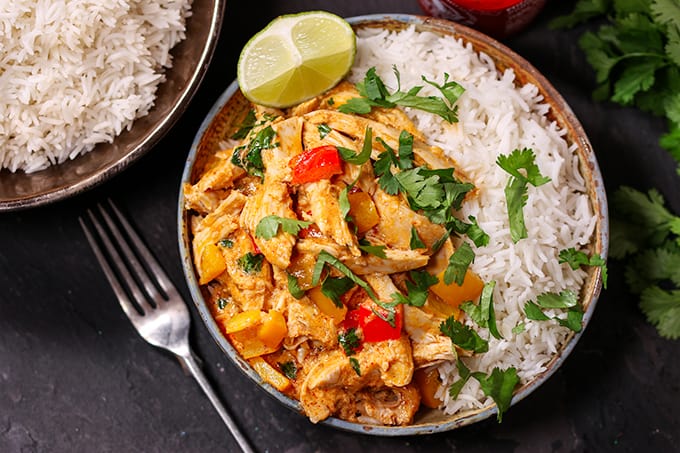 I make Thai curry all the time, sometimes using homemade curry paste, sometimes using store bought. This one uses a store-bought paste, because, let's be honest, You've probably already spent hours in the kitchen over Christmas roasting turkeys and baking cookies. So this recipe is meant to be easy – like get it on the table inside of 20-minutes easy.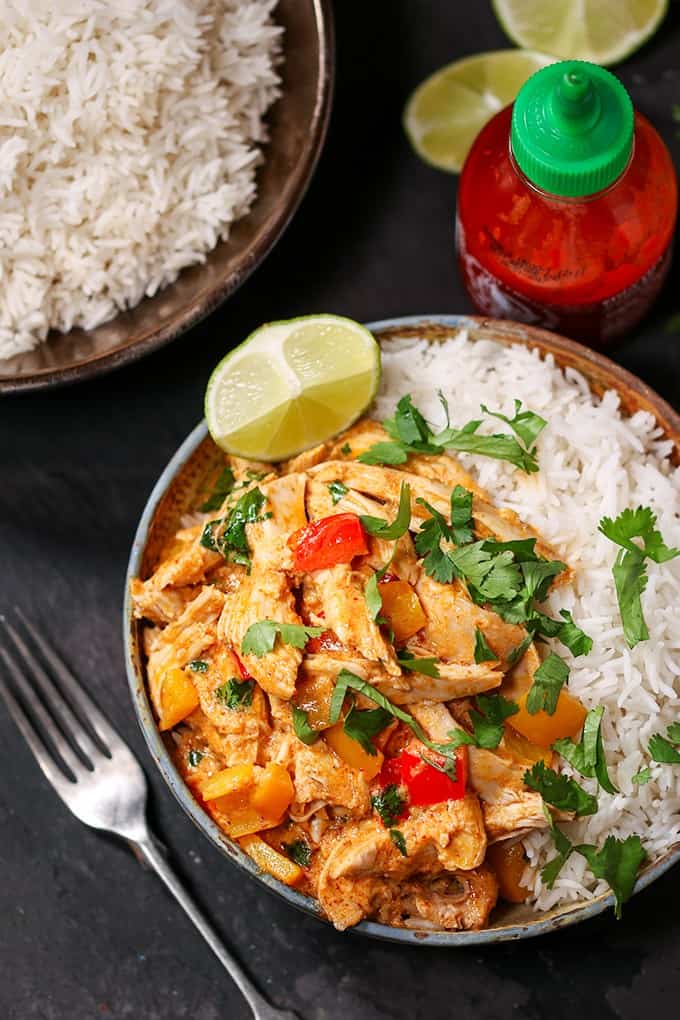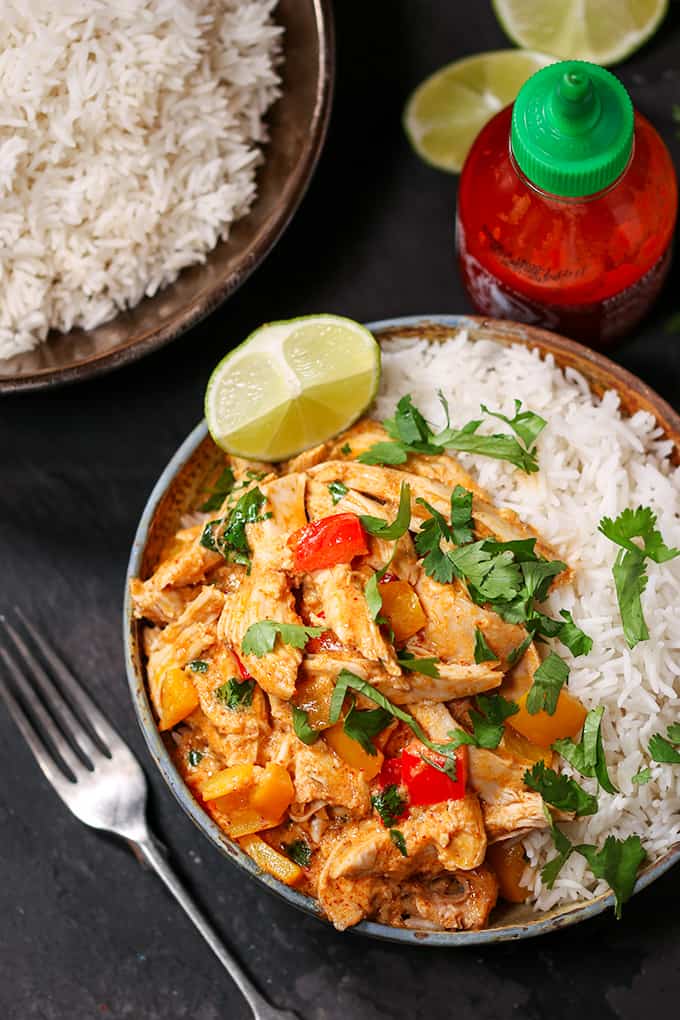 Personally, I like to use 'Thai Taste' or 'Blue Dragon' red Thai curry paste for this, but they do have a bit of heat to them. If you're making this for kids or others who don't like their food too spicy, then I'd suggest using a mild Indian paste – such as Patak's Tikka curry paste. Sounds a little strange to use an Indian-style paste in a Thai curry, but it really does taste great.
I've added peppers to my leftover turkey curry, but if you've got other leftover cooked or un-cooked veg then just throw them in. Brocolli and green beans work really well, but I'd even go so far as throwing a couple of leftover roast potatoes in (Massaman curry has potatoes in after all!). If they're already cooked, just add them for the last few minutes of cooking.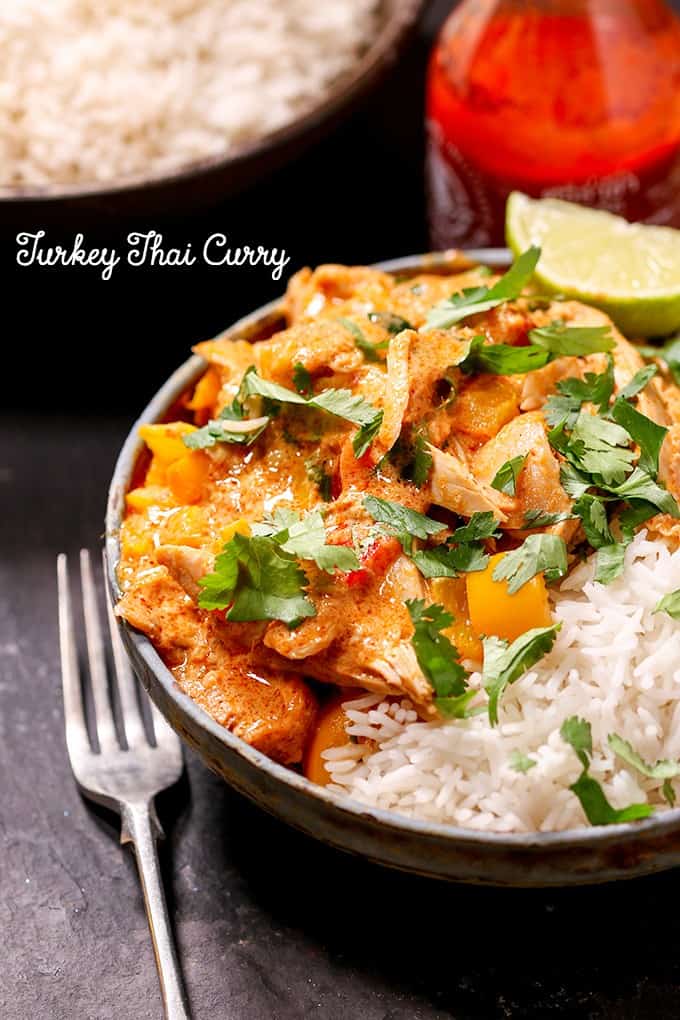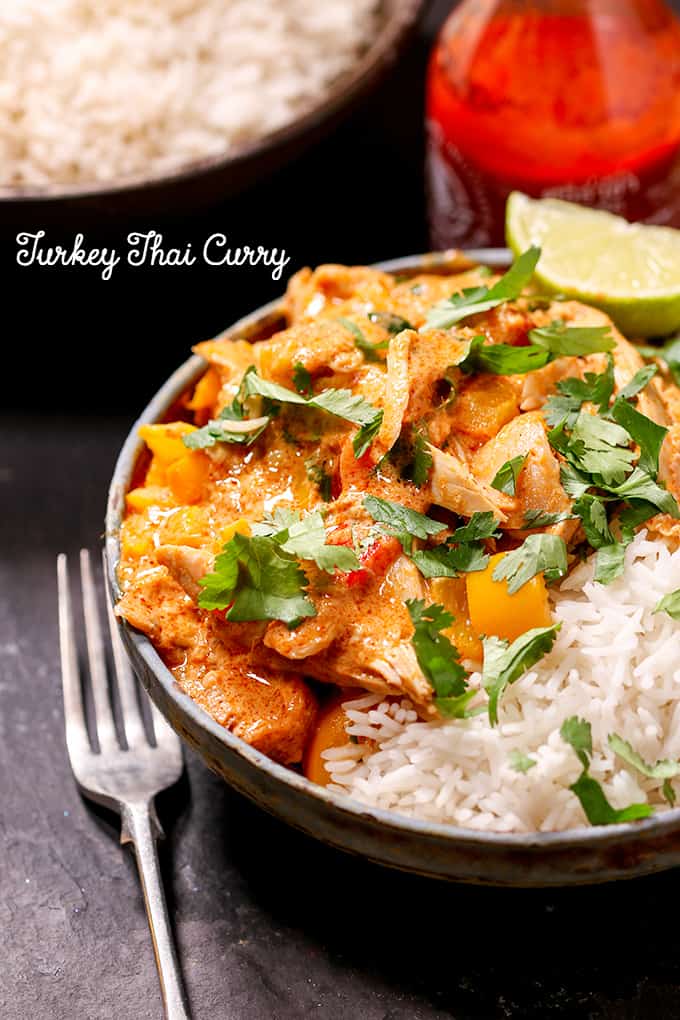 How do you use up leftover turkey?


Yield: 4
Turkey Thai Curry
A brilliant way to use up your Christmas leftovers! Get dinner on the table in less than 20 minutes.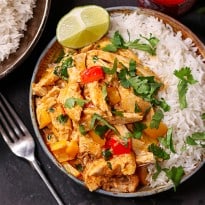 Ingredients:
1 tsp olive oil
1 red bell pepper, deseeded and chopped
1 yellow bell pepper, deseeded and chopped
2 cloves garlic, peeled and minced
1 tsp minced ginger
1 tsp lemongrass paste (optional)
2 cups leftover sliced turkey
2 Tbsp red thai curry paste (or replace with Indian tikka paste if you don't want a hot curry)
14oz can coconut milk (full fat)
¼ cup chicken stock (water with half a stock cube is fine)
1 tsp brown sugar
1 tsp fish sauce
Juice of 1 lime
Small bunch fresh cilantro, roughly torn
To Serve
Boiled rice
Lime wedges
Extra fresh cilantro
Directions:
Heat the oil in a large skillet and add in the chopped red and yellow peppers. Cook on a medium heat for two minutes, then add in the garlic, ginger, lemongrass paste and cooked turkey. Stir gently for one minute, then add in the curry paste. Stir to coat the chicken and allow to heat through for one minute.
Add in the coconut milk and stock and bring to a gently bubble (but don't let it boil). Let it simmer gently for 10 minutes, then stir through the brown sugar, fish sauce and lime juice. Taste and add more lime juice if required, then turn off the heat and sprinkle over the chopped cilantro. Serve immediately with boiled rice, lime wedges and extra cilantro.