Easy Cheesy Meatballs
One of my family's favouite meals is spaghetti and meatballs. Once in awhile, I'll go the quick route and use frozen meatballs that I simply pop in the oven to cook. Other times, I'll take a few extra minutes and make homemade meatballs. My family can always tell the difference. Homemade meatballs for the win! If I want to really knock their socks off, I'll make homemade meatballs with a little surprise inside: melted cheese. Memories are made at the dinner table with this recipe for Easy Cheesy Meatballs!
Easy Cheesy Meatballs
Not only do kids love eating this recipe, but they can also help make it. Make sure everyone has clean hands and wash them good before and after. It's raw meat after all so it's important to teach them about how to properly handle meat.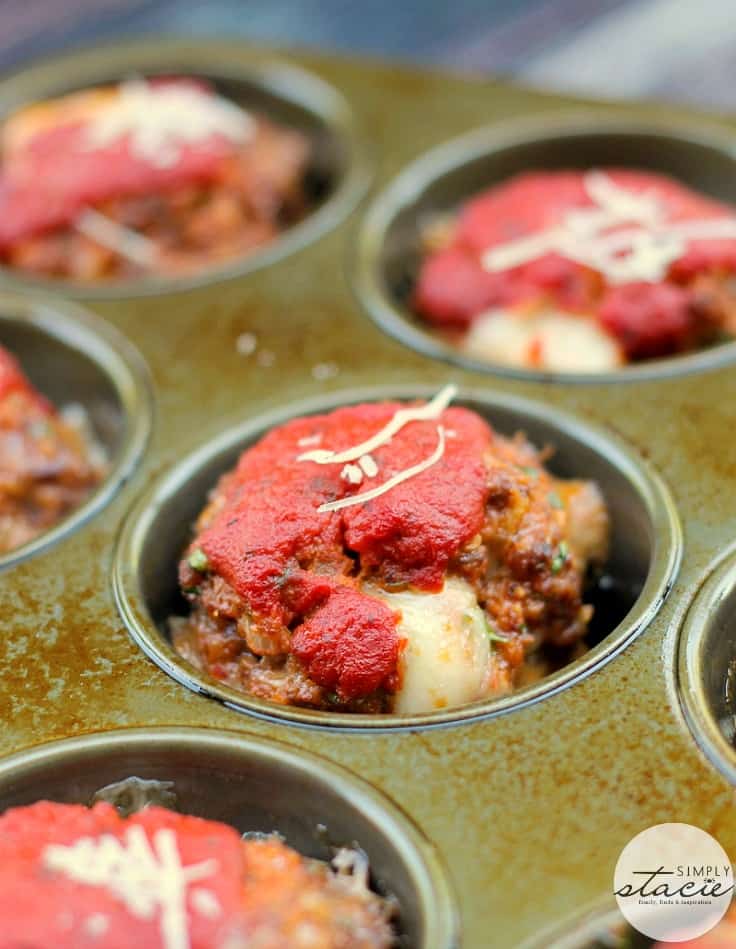 One way the kids can help with this recipe is to have them stick the cheese pieces inside each of the meatballs and then roll them into balls. My youngest loves to help out in the kitchen.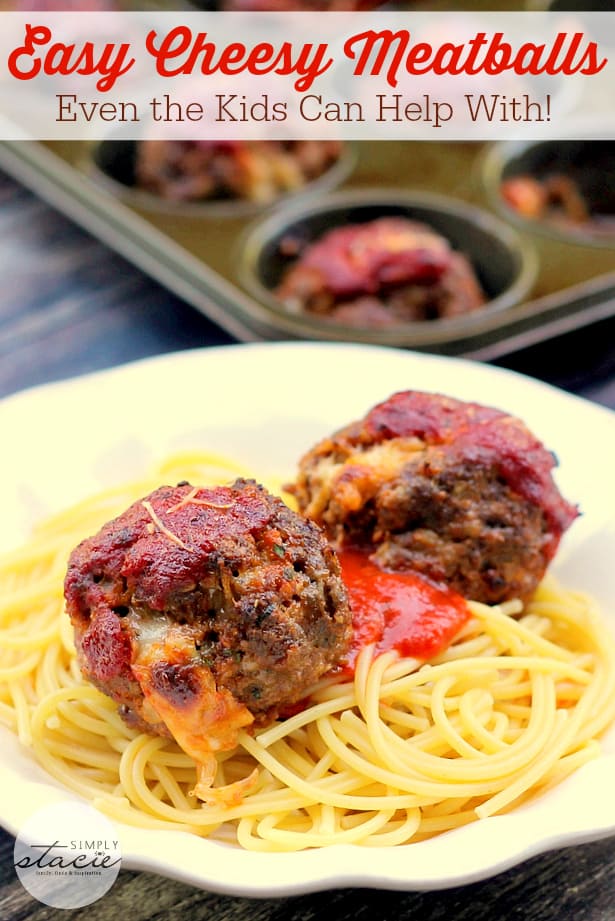 Serve these babies on a bed of spaghetti with marinara sauce. Sooooo good! How can you resist? I sure can't!
How often do you make homemade meatballs? Do you ever stuff yours with cheese?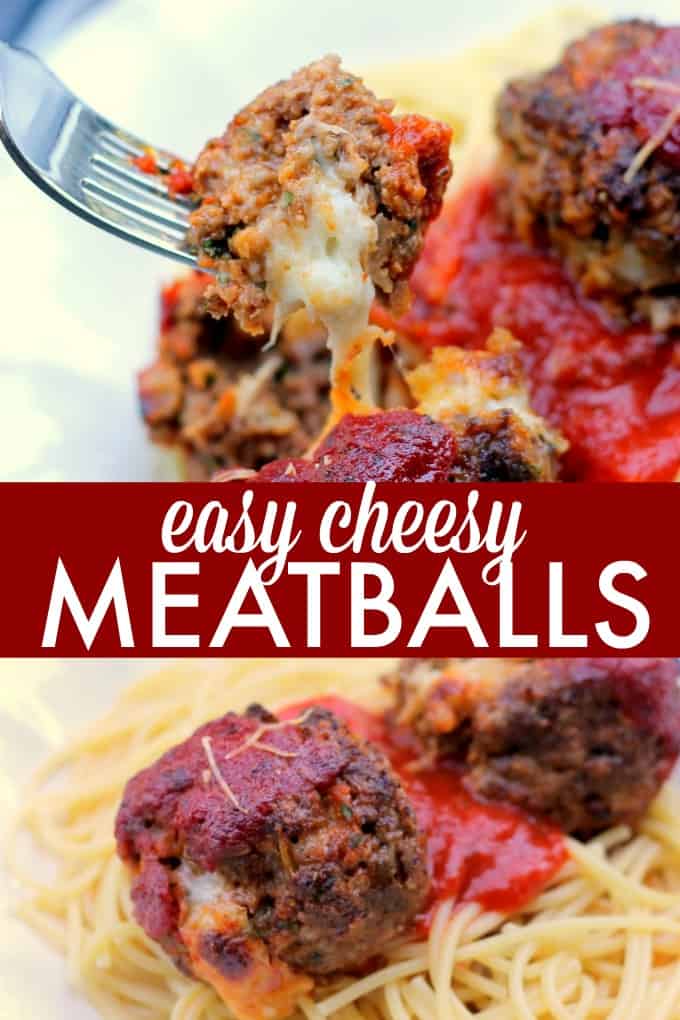 You might also like this One-Pan Spaghetti.

Yield: 12
Easy Cheesy Meatballs
Kids love to help with this recipe for Easy Cheesy Meatballs!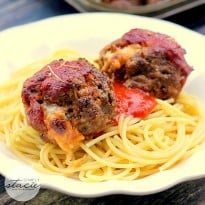 Ingredients:
1 lb. lean ground beef
8 oz. Italian sausage (ground)
1 small onion, diced
2 garlic cloves, minced
1 tsp olive oil
1 egg
1⁄2 cup bread crumbs
1⁄4 cup Parmesan cheese
handful of parsley, chopped
1 tsp oregano
1 tsp basil
1 tsp thyme
1⁄4 tsp salt
1⁄4 tsp black pepper
3 mozzarella cheese sticks, each stick cut into 4 pieces
1 cup marinara sauce
Directions:
Heat oven to 400F. In a skillet over medium heat, drizzle about 1 tsp olive oil, then add onions and garlic. Cook for a few minutes until onions are translucent. Remove from heat and set aside.
In a large bowl, add bread crumbs, Parmesan cheese, parsley, oregano, basil, thyme, salt, and pepper; stir to combine. Add cooked onions and garlic; stir to combine. Add egg, beef, and sausage and combine well, until everything is fully incorporated into the meat (I like to use my hands or the potato masher).
Spray a 12 muffin tin with nonstick spray, set aside. Using your hands, take about 2 tbsp. meat mixture and place into your palm, molding the bottom of the meatball. Place a piece of cheese sticks directly into the center, pressing down a bit, but don't poke it through the bottom. Then, take about another 1-2 tbsp. meat mixture and set it on top of the cheese/meat, and form into a ball. Place into the muffin tin. Repeat until all spots are filled.
Top the meatballs with 1 tbsp. marinara, and a bit of Parmesan cheese; place into oven and cook for 45-50 minutes, or until the meatballs reach 165F. Remove from oven, let cool for about 10 minutes. Scoop meatballs out carefully and place onto a wire rack (put some paper towels under the wire rack to catch the grease. Let stand 5 more minutes. Serve over pasta and with additional sauce if desired – enjoy!