French Toast Cups
I was looking for Valentine's Day recipes and I found a recipe for French Toast Cups on the Food Network Canada site that looked absolutely divine! It's a perfect Valentine's Day breakfast to serve to your sweetheart. Not only is it easy to make, it also tastes decadent. It makes 4 individual cups so if you need more than I would double the recipe.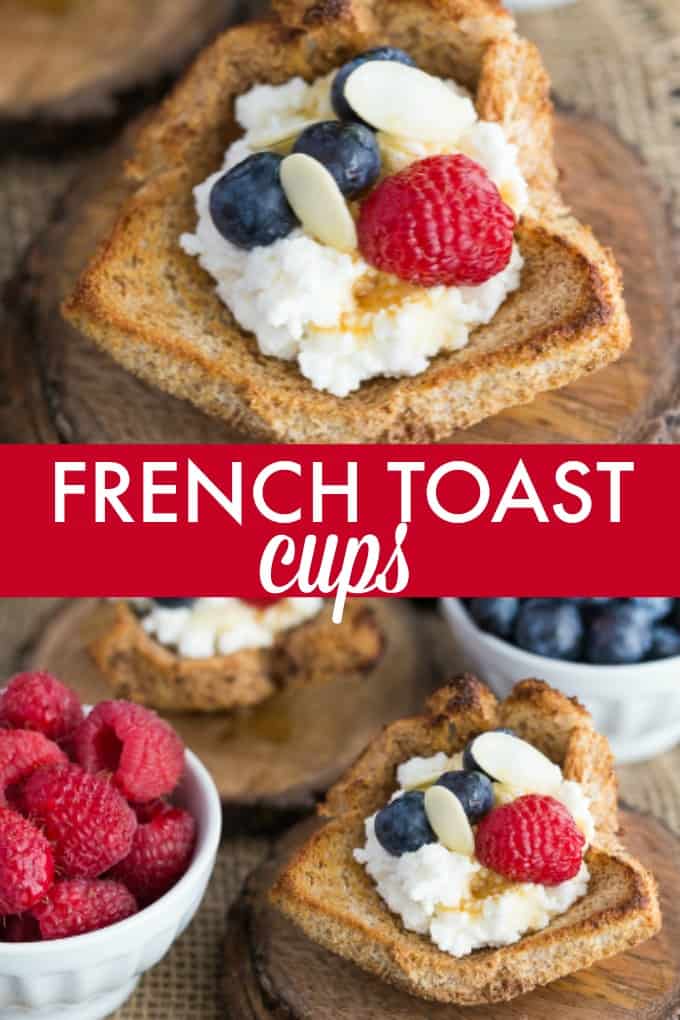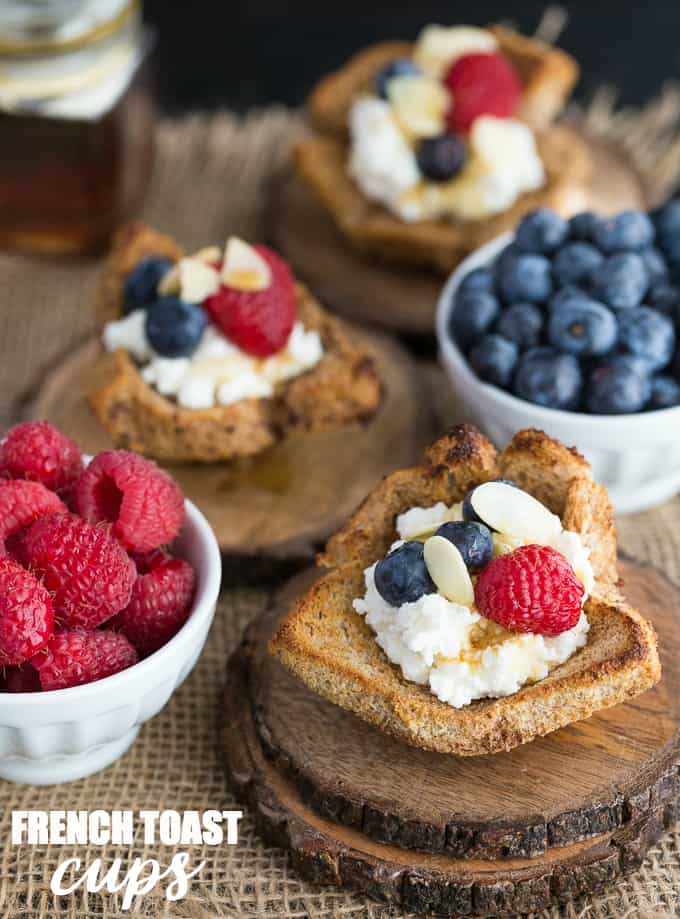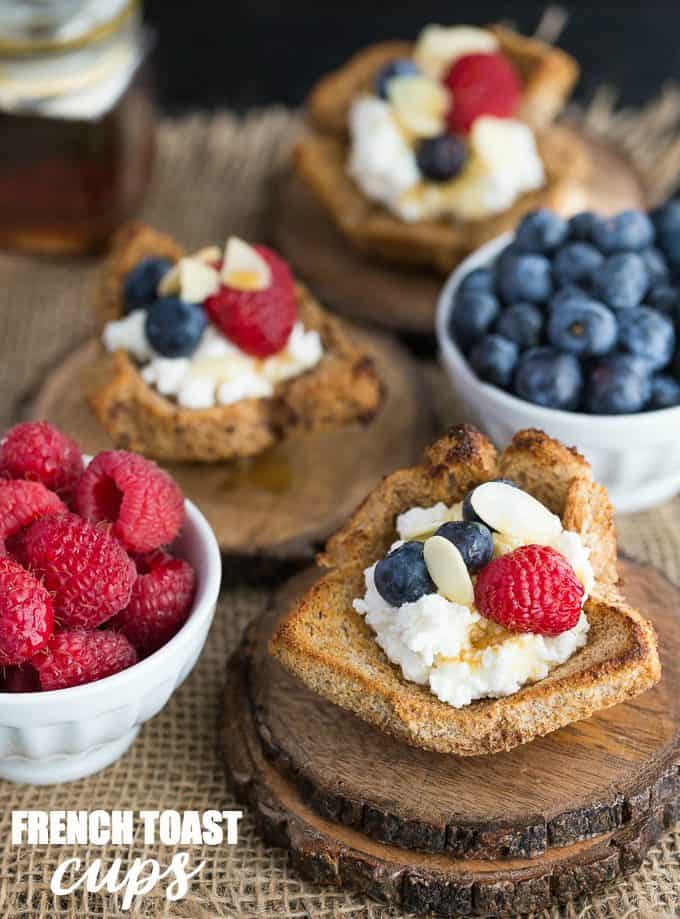 Yield: 4
French Toast Cups
Easy to make and delicious to eat for breakfast!
Ingredients:
4 slices whole wheat bread, crusts removed
1 whole egg
1 egg white
2 tbsp. milk
1/2 tsp. cinnamon
1 tsp. honey
1 cup berries (I used raspberries & blueberries)
1/2 cup ricotta cheese
2 tsp. sliced almonds
1 tbsp. maple syrup
Directions:
Pre-heat oven to 375°F. In a bowl whisk together the egg, egg white, milk, cinnamon and honey.
Spray a muffin tin with vegetable oil spray. Dip each slice of the bread into the egg milk mixture and press it into the muffin tin. Bake the bread for 12 minutes until crisp.
Meanwhile, in a small bowl mix together the ricotta cheese until smooth.
Spoon equal amounts of the ricotta mixture into each of the bread cups, top with berries, sliced almonds and lastly drizzle maple syrup of the top.