Peanuts Salmon Steak
This recipe for Peanuts Salmon Steak was submitted by Hidemi Walsh in the Main Dish Category in the zuuzs Grand Spring Recipe Challenge!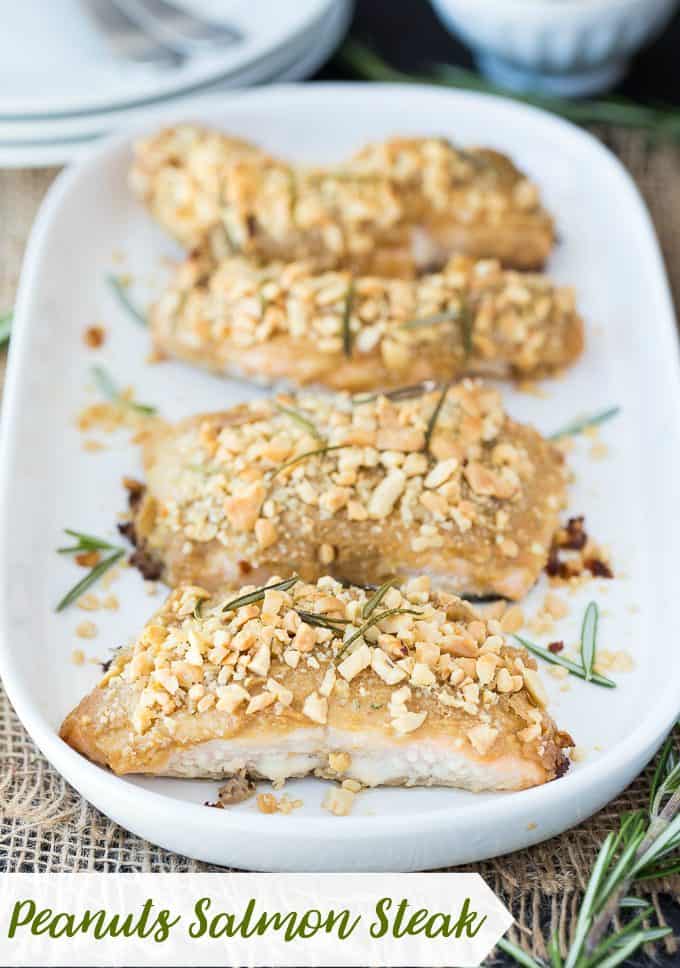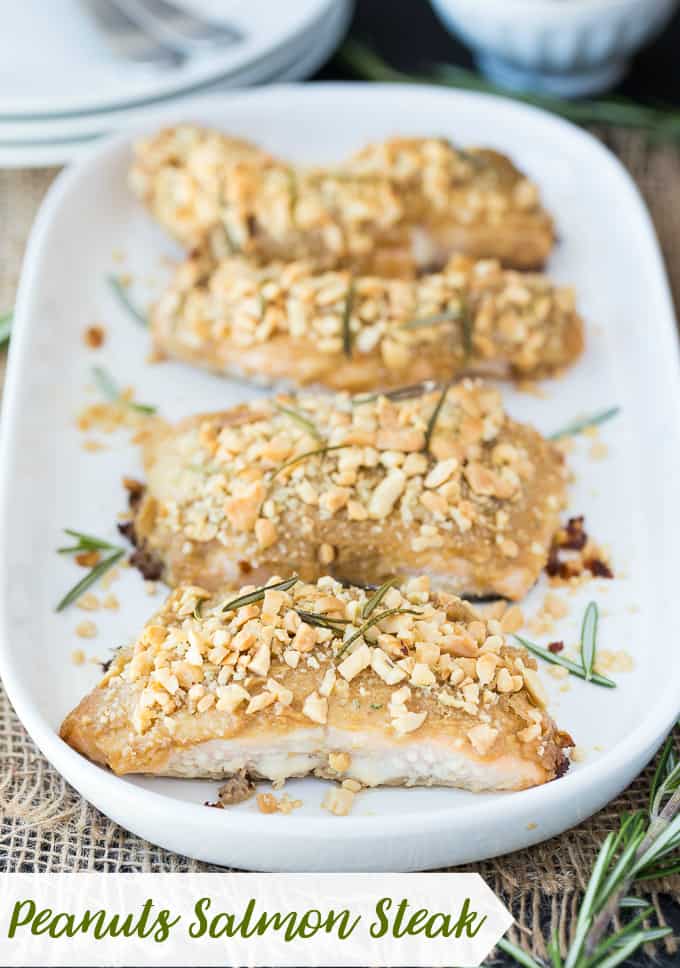 Promote your blog and showcase your recipe in zuuzs Grand Spring Recipe Challenge. The prizes include a $500 Gift Card as the Grand Prize and three $200 Gift Cards as the top Category prizes you can use to buy kitchen related wares. Submissions end on April 28th.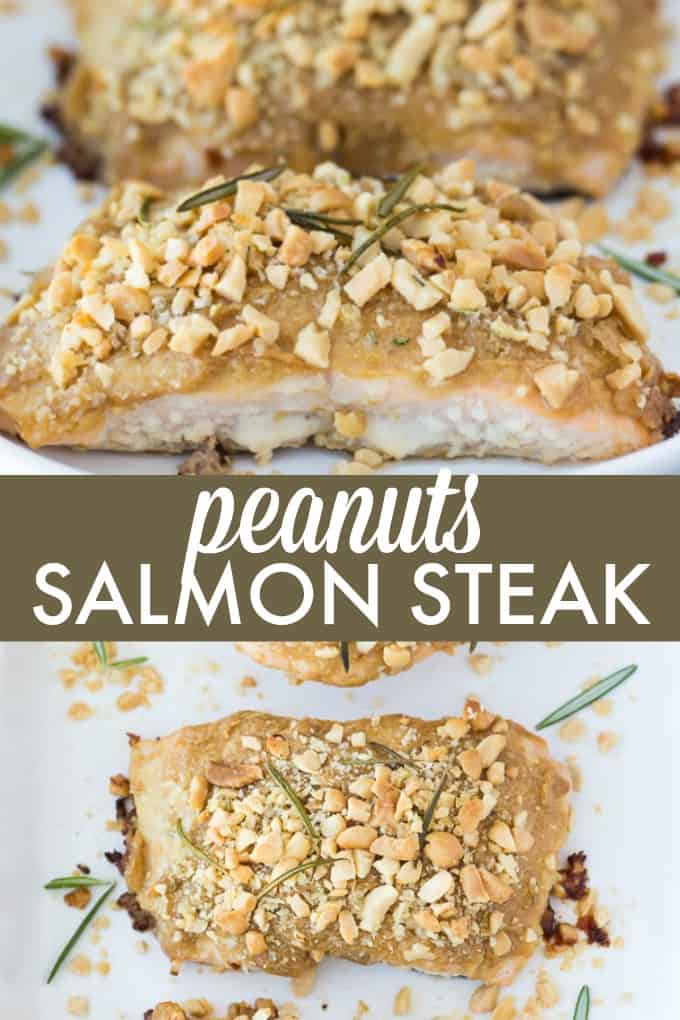 Yield: 4
Peanuts Salmon Steak
Fresh salmon smothered in a savoury peanut marinade.
Ingredients:
4 Salmon Fillets (4oz each)
4 tablespoons Dijon Mustard
2 tablespoons Peanut Butter
1/2 cup Peanuts, crushed coarsely
4 tablespoons Panko
1/2 teaspoon Rosemary
1 tablespoon Olive Oil
Directions:
Preheat the oven to 375 degrees F.
In a bowl. Combine Dijon mustard and peanut butter. Mix well.
In another bowl combine crushed peanuts and panko and rosemary. Mix well.
Spread peanut butter mixture and peanuts mixture on each salmon fillet. Place salmon fillets on the greased baking pan. Pour olive oil over salmon fillets and bake for 20-25 minutes.