Coconut Macaroon Nutella Cookie Nests
This week I'm participating in This Week's Cravings hosted by Mom's Crazy Cooking! This week's theme is Easter Cookies & Treats.
I made Coconut Macaroon Nutella Cookie Nests. I found this recipe on Two Peas & Their Pod.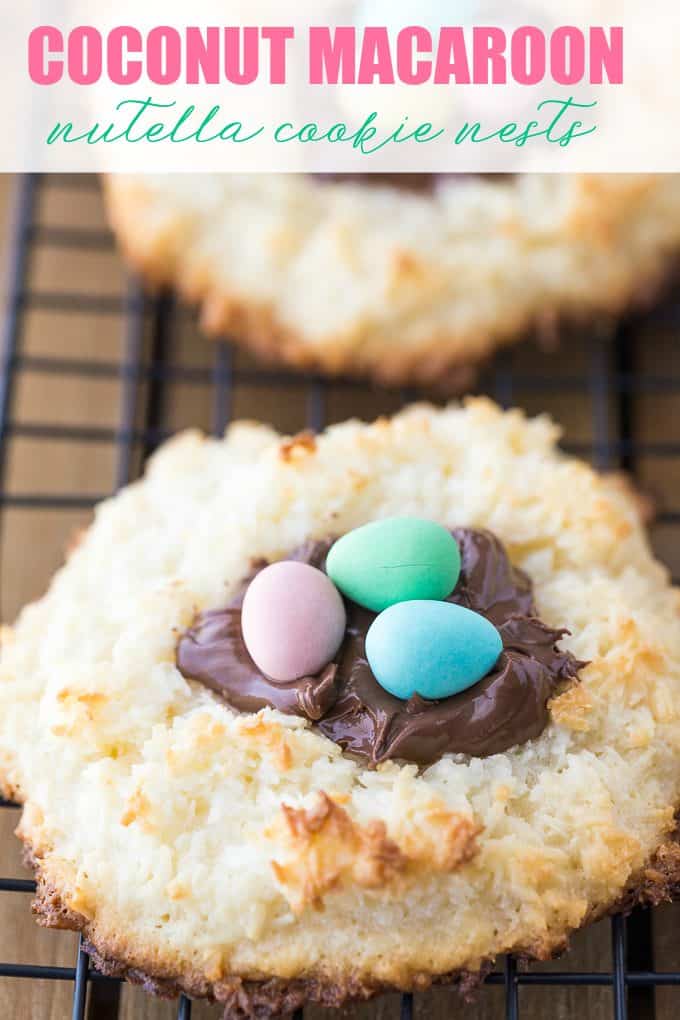 Yield: 12
Coconut Macaroon Nutella Cookie Nests
A sweet treat for your Easter dessert table!
Ingredients:
2/3 cup sweetened condensed milk
1 large egg white
1 1/2 teaspoons vanilla
1/8 teaspoon salt
3 1/2 cups sweetened coconut
Nutella
Hershey's Eggies or Mini Eggs
Directions:
Preheat the oven to 325°F. Grease a cookie sheet so macaroons won't stick.
Stir together the sweetened condensed milk, egg white, vanilla extract, and salt. Add in the coconut and mix well.
Drop about 3 tbsp of the coconut mixture on the cookie sheet and form the cookies into the shape of a bird nest. Push down in the middle to make an indent.
Bake for 20 minutes, or until slightly golden brown. Cool the cookies on the baking sheet until they are firm & set (otherwise they will fall apart). Then place on a cooling rack.
When the cookies are completely cooled, add a tbsp of Nutella in the center of each one. Then add two eggs on top of the Nutella on each cookie.