Disclosure: I was compensated for this post. All opinions on this blog are my own.
One-pan recipes are the best kinds of recipes, in my opinion. They are usually pretty easy to make and clean-up? A total breeze. I don't like using a million pots and pans to prepare dinner because then the clean-up takes twice as long. Easy peasy all the way for this girl!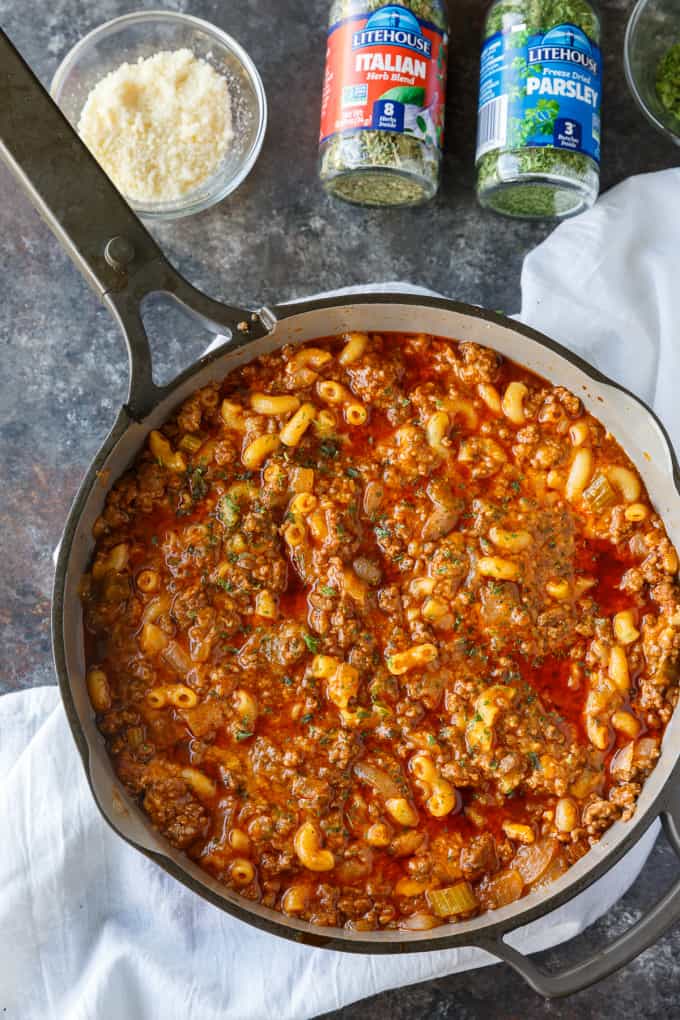 My latest recipe for Living Litehouse is up on their blog…Supper in a Skillet! It's a one-pan meal filled with tender pasta, cheese and beef in a flavorful sauce. It reminds me of the meals my grandmother used to make. She was a fan of the one-pan dinner, too!
Want the recipe? Visit Living Litehouse now to grab it so you can make it for your family for dinner. Enjoy!