I'm in love with the scent of this Oatmeal Raisin Goat's Milk Soap. It smells so good, you almost want to eat it. But don't. Just use it for washing your skin!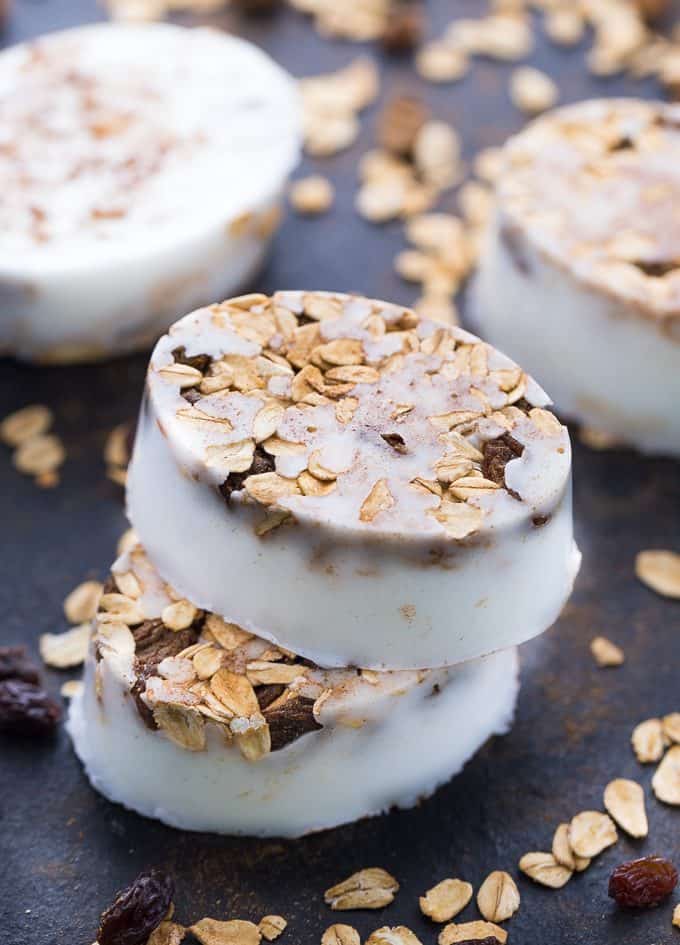 Oatmeal Raisin Goat's Milk Soap
This post contains affiliate links.
It's super easy to make with a melt and pour soap base you can buy from your local craft store or online via Amazon. I buy mine at Michael's and try to use a coupon when I do. I bought my last one at 55% off. It was a sweet deal.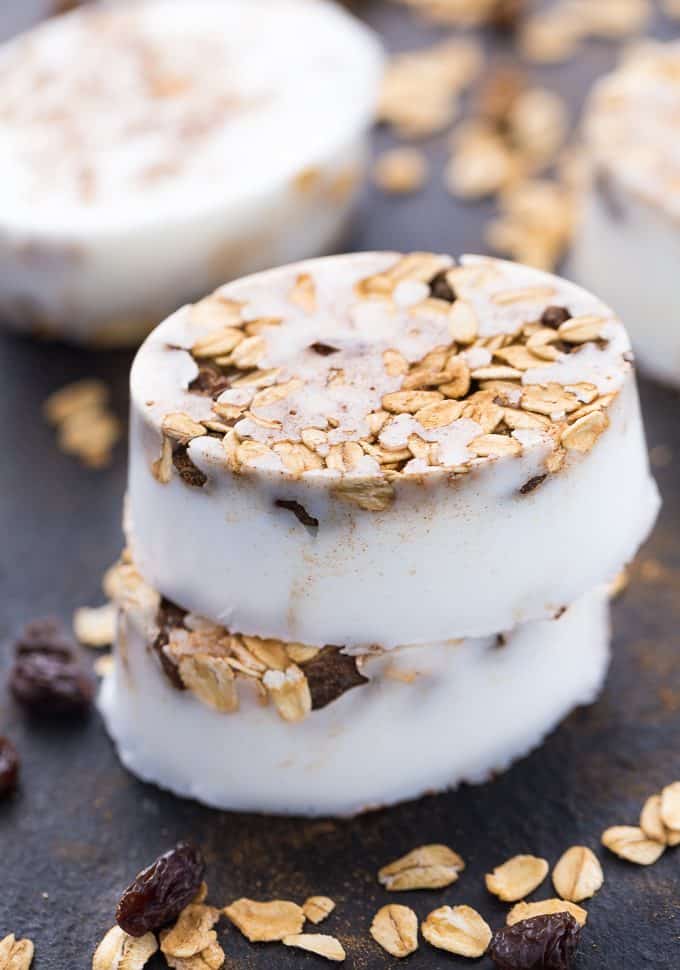 I mixed the oats, raisins and cinnamon in a bowl first and then covered the bottom of the silicone soap mold. I find the soap has a smoother consistency when I do this. It will spread out on its own after you pour the soap into the mold. However, I still add the essential oil to the soap mixture. I don't find essential oils change the texture like some ingredients can.
If I had cinnamon essential oil, I would have used it in this recipe. However, I went with a similar spicy scent: clove essential oil. Either one would work so use whatever you have on hand.
This soap also makes a wonderful homemade gift idea. Package it in some pretty twine and paper for gift giving. My family loves receiving my homemade soap. And yes, they do receive quite a few "gifts" from me because I make it so often!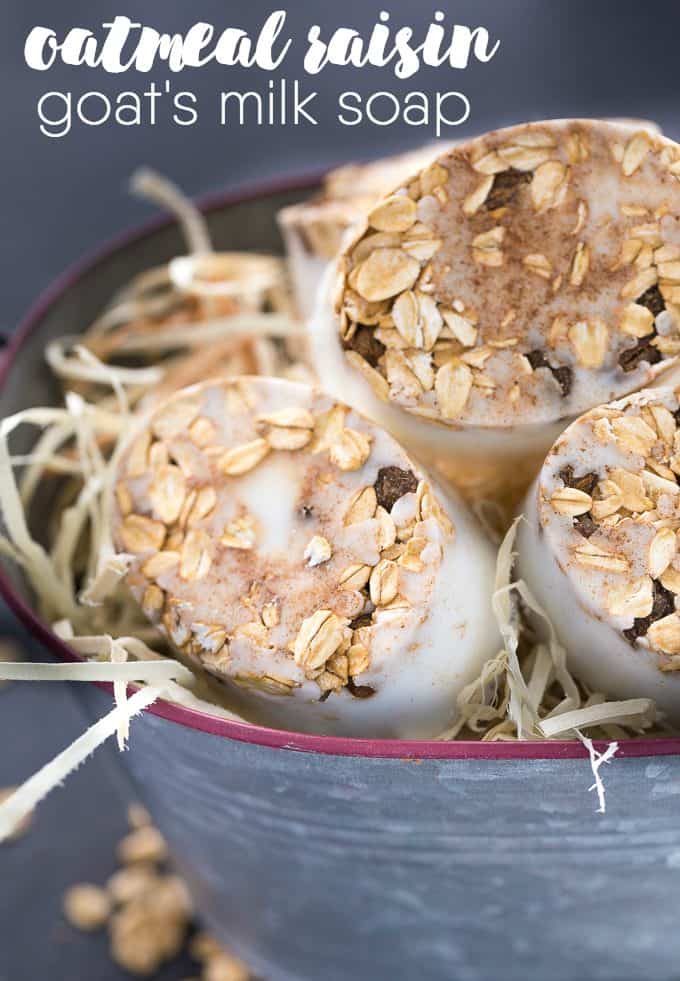 Ingredients
oats
raisins
cinnamon
cinnamon, optional

Check out my Beauty section for more soap recipes as well as a few scrub ones too. If you like the food scents, try this tropical smelling Coconut Shea Butter Soap. I'm hoping to share more DIY Beauty over the coming months. It's fun to experiment and share what works.
Would you keep these Oatmeal Raisin Goat's Milk Soap for yourself or give them away as a gift?
Oatmeal Raisin Goat's Milk Soap
This soap smells so good you'll almost want to eat it! Made with spicy blend of cinnamon and clove essential oil with oats and raisins.
Materials
1 lb goat's milk melt and pour soap base
1/4 cup oats
4 tbsp raisins
1 tsp cinnamon
20 drops clove essential oil
pinch of cinnamon, optional
Tools
Silicone soap mold
Bowl
Spoon
Instructions
In a small bowl, mix together oats, raisins and cinnamon. Spread mixture on the bottom of a silicone soap mold with just enough to cover in one layer. Set aside.
Cut melt and pour soap base into cubes and place in a microwaveable bowl. Microwave on high for 30 seconds. Continue to microwave at 10 second intervals, stirring in between, until the soap has melted.
Quickly stir in clove essential oil and pour into prepared soap mold. Finish with a sprinkle of cinnamon, if desired.
Let sit at room temperature for 40 minutes to an hour.
Once hardened, turn the mold upside down and gently push the bottom of each soap mold to release.
Recommended Products
As an Amazon Associate and member of other affiliate programs, I earn from qualifying purchases.