Disclosure: I was compensated for this post. All opinions on this blog are my own.
Heads up dill pickle fans! You are in for a real treat with my second recipe for Living Litehouse!
Meet Dill Pickle Soup. It's creamy. It's flavourful. It's oh so dilly. In fact, I think this is one of the most delicious soups I've ever made! My family agrees and couldn't get enough of it.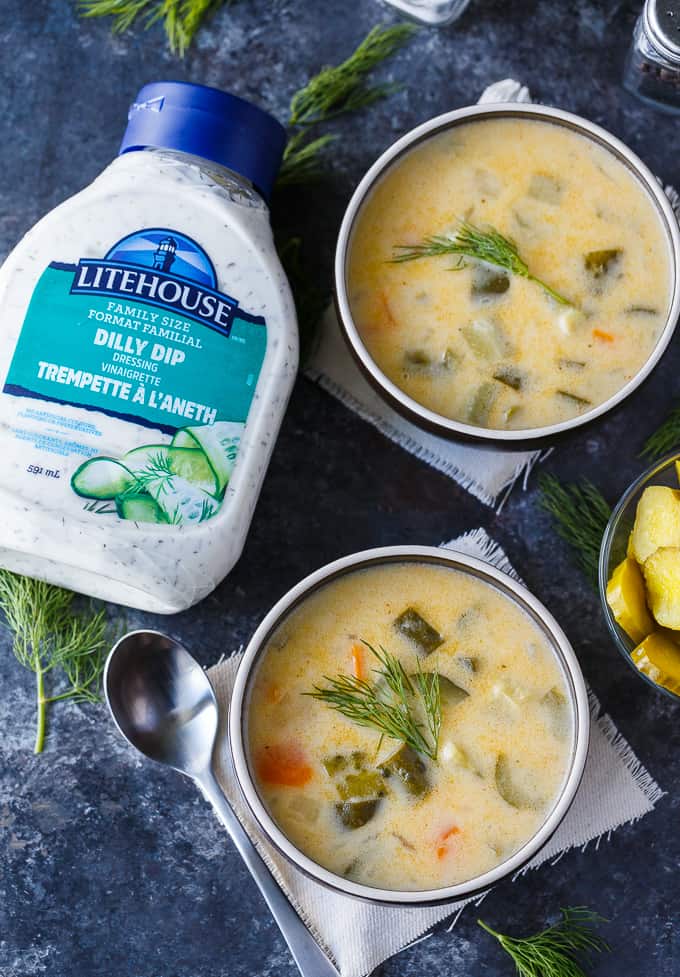 To get that yummy dill flavour, I used a combination of dill pickle juice (right from the pickle jar), chopped dill pickles and Litehouse® Dilly Dip Dressing & Dip. It's a triple whammy of dill and I think you're going to really love it.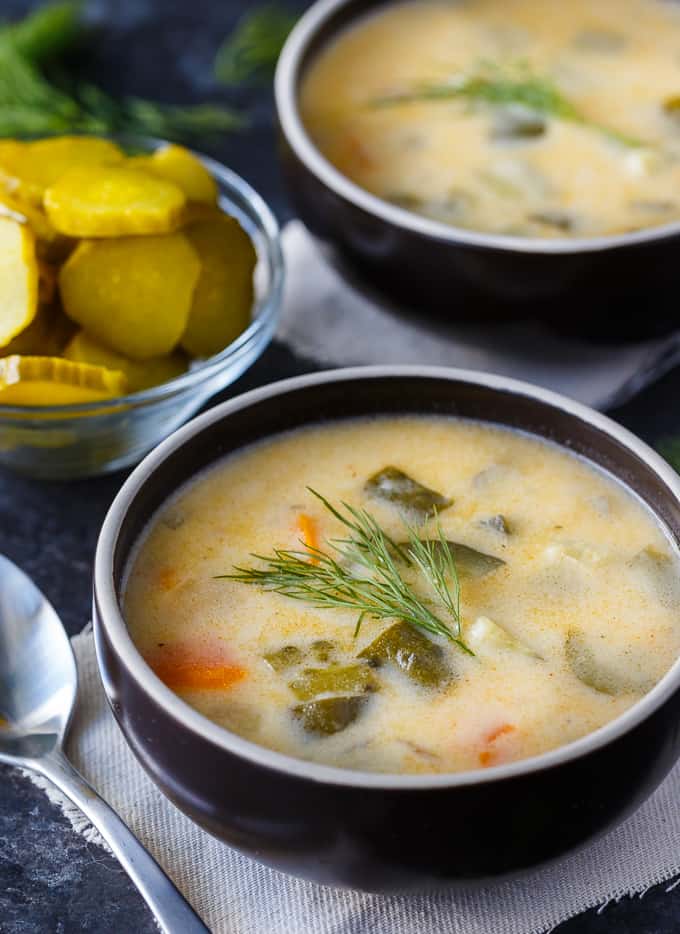 Serve it for lunch with some warm buns you can dip in and sop up all the delicious broth. Don't worry – it's super easy to make. You can whip it up from start to finish in 40 minutes. Easy peasy.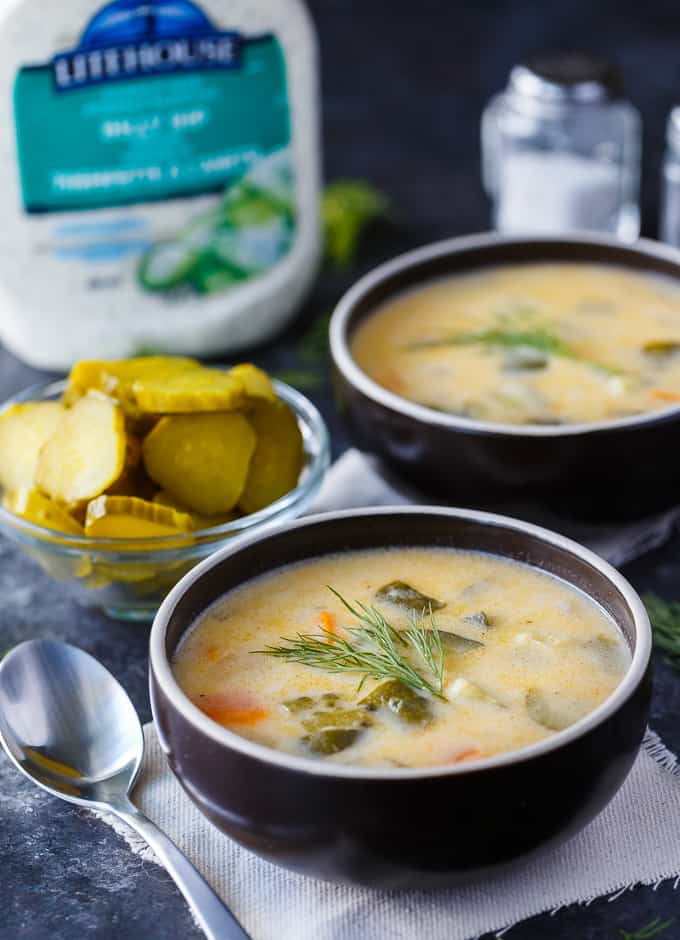 Soup season is now here so why not make your family a batch of Dill Pickle Soup. I hope they enjoy it as much as my family has.
Want the recipe? Visit Living Litehouse to get all the measurements and directions as well as a printable copy.