Out of all the DIY soaps I've made, this Apple Cinnamon Goat's Milk Soap may be my favourite one!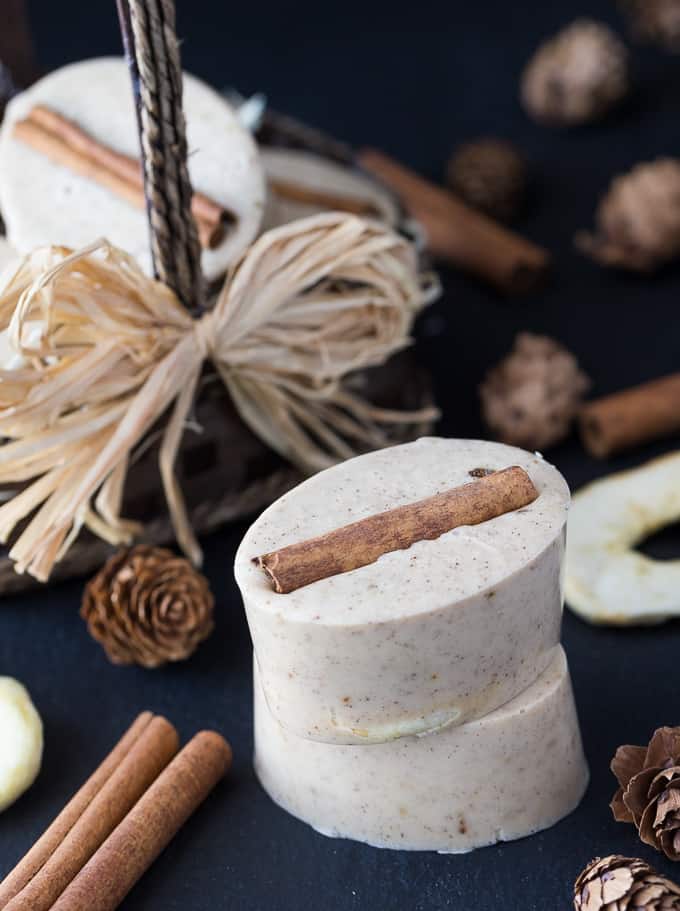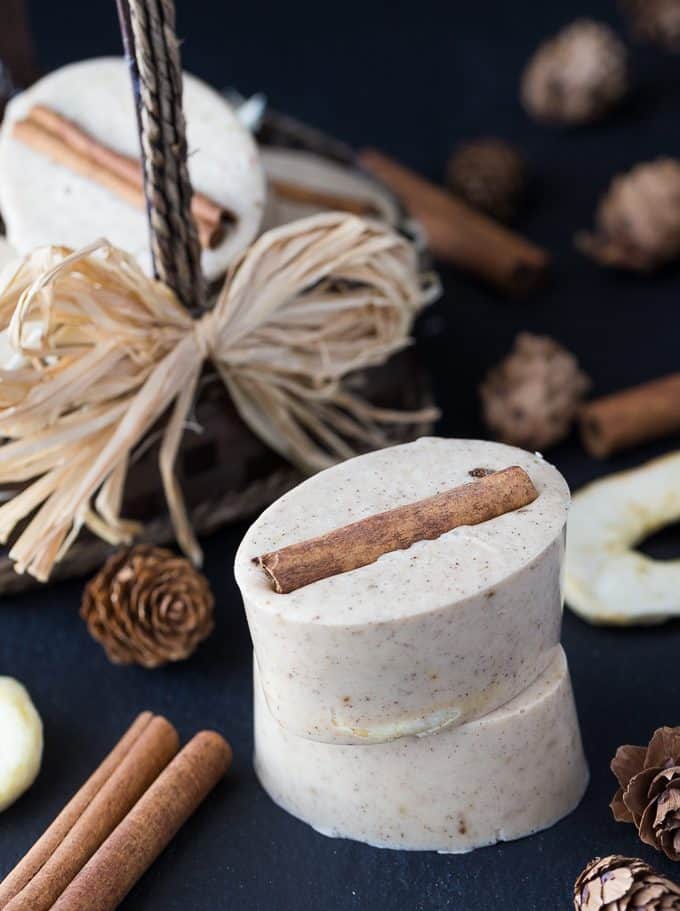 This post contains affiliate links.
I used a goat's milk melt and pour soap base. It's one I've worked with a lot and I love how luxurious it feels on my skin.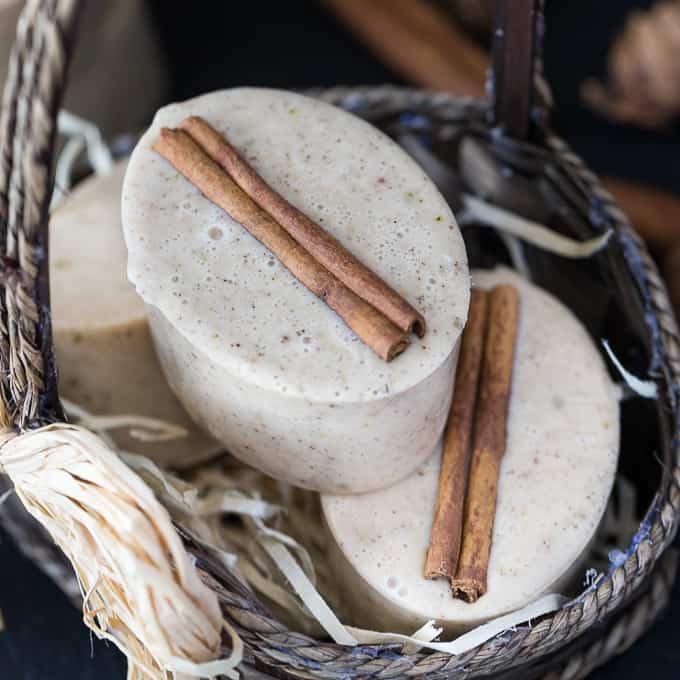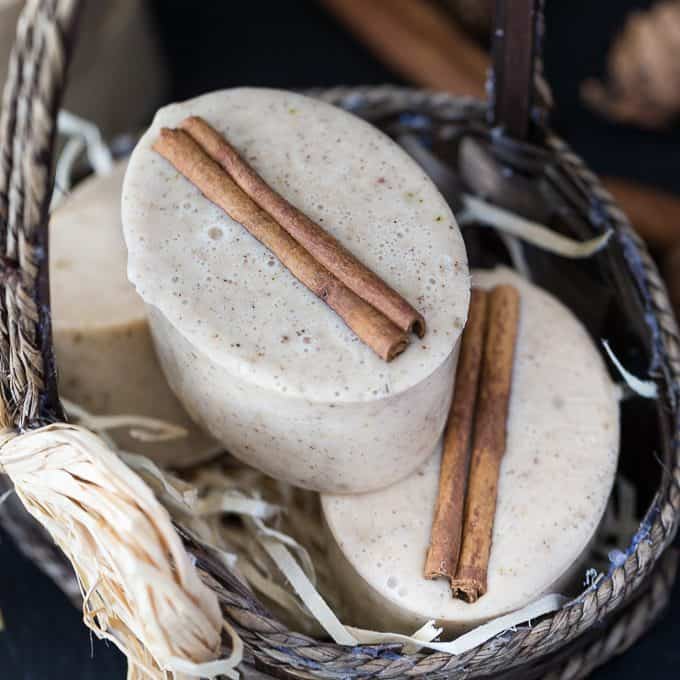 For scent, I added my Apple Pie Spice and some clove essential oil. It smells like fall!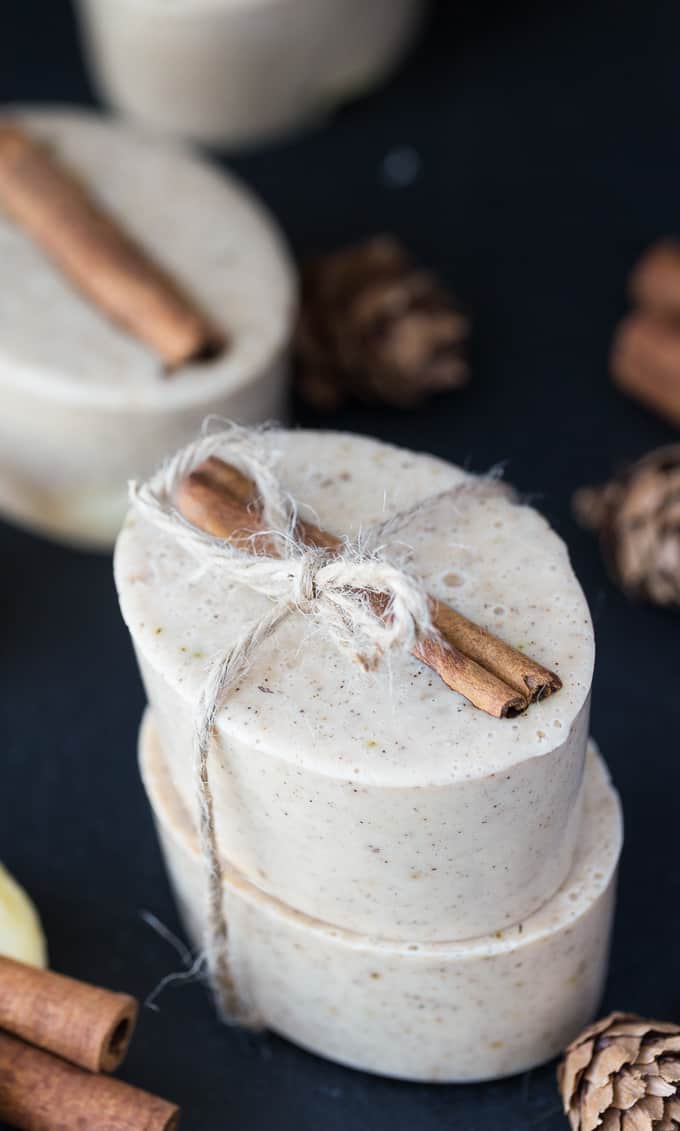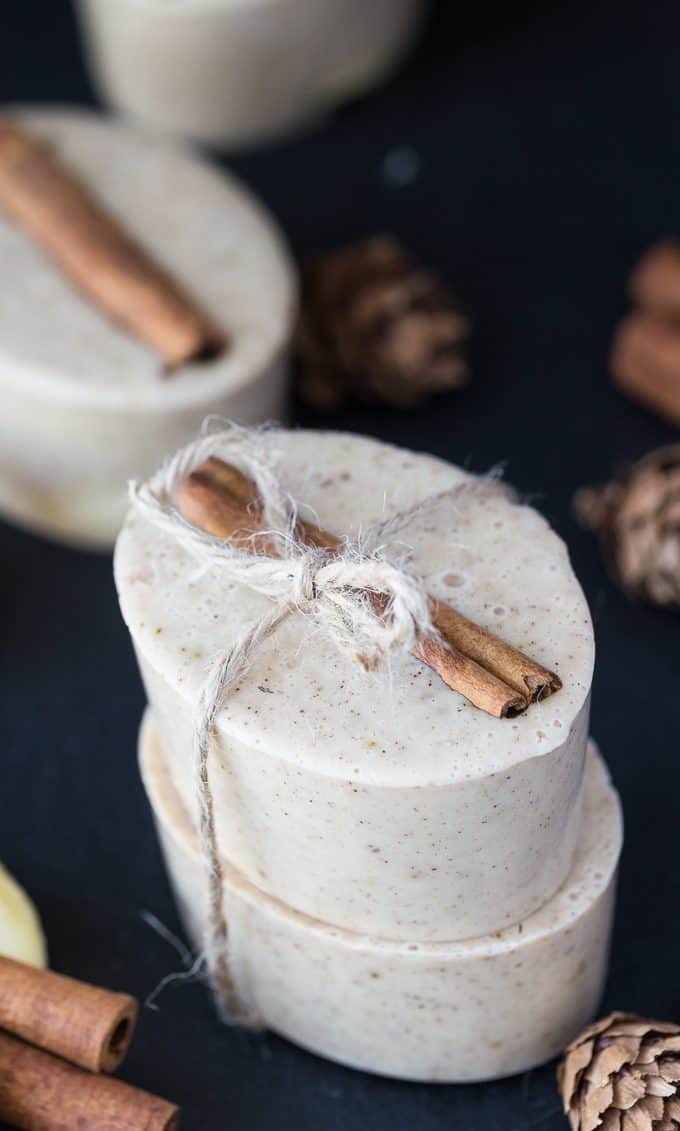 I even included some dried apple slices and a cinnamon stick to give it a rustic feel. It's a beautiful soap in both scent and presentation and makes a lovely DIY gift for someone special in your life.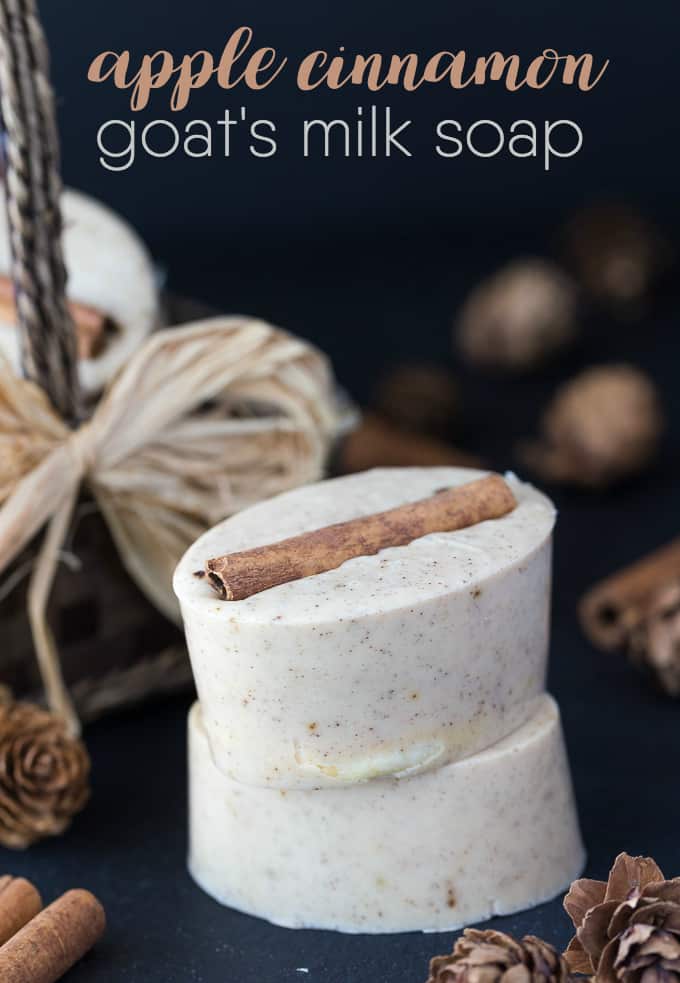 Ingredients

I hope you've been enjoying all my DIY beauty posts. I know I love creating unique products and sharing them with all of you. My family and friends aren't complaining either. They've been enjoying the fruits of my labour.
Do you love the smell of apples and cinnamon?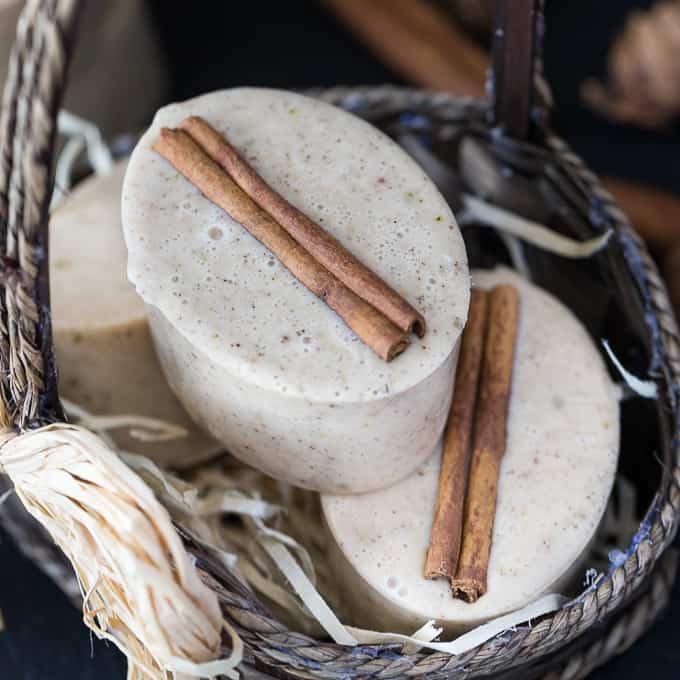 Apple Cinnamon Goat's Milk Soap
This beautiful soap smells like fall! It gives a rich lather and also makes a lovely DIY for someone special.
Materials
1 lb goat's milk melt and pour soap base, cut into 1 inch cubes
1 tsp apple pie spice
4 cinnamon sticks
10 drops clove essential oil
4 dried apple slices
Tools
Silicone soap mold
Bowls
Wooden spoon
Instructions
Place one apple slice at the bottom of four silicone soap molds.
Add soap cubes to a microwaveable bowl. Microwave on high for 30 seconds. Then microwave at 10 second intervals, stirring in between, until soap is melted.
Quickly stir in clove essential oil and apple pie spice. Pour into a silicone soap mold. Top with a cinnamon stick. Let sit at room temperature for at least 40 minutes.
To remove, turn over soap mold and carefully push on the bottom to pop out the soaps.
Recommended Products
As an Amazon Associate and member of other affiliate programs, I earn from qualifying purchases.