Spicy Butter Chicken Wings
My Cultured Kitchen challenge this month was to mix in a little India in celebration of Diwali, the festival of light, taking place on October 30th this year. Diwali is celebrated by Hindus, Sikhs and Jains around the globe and lasts five days. It signifies light triumphing over darkness which can be correlated to good versus evil. People celebrate with fireworks displays, family feasts and by lighting up their homes.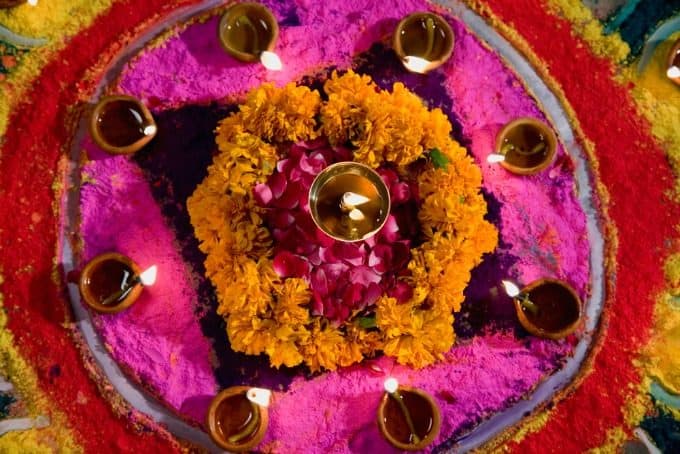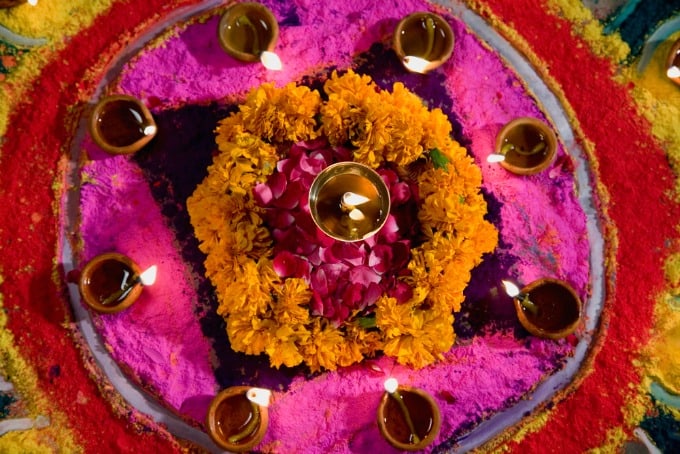 For your Diwali celebration, I have the perfect appetizer to try: Spicy Butter Chicken Wings. It takes a North American favourite and mixes in a little India with some Patak's products. It's easy to make and even more delicious to enjoy. Even if you aren't celebrating Diwali this year, you should still make this recipe. It's a keeper.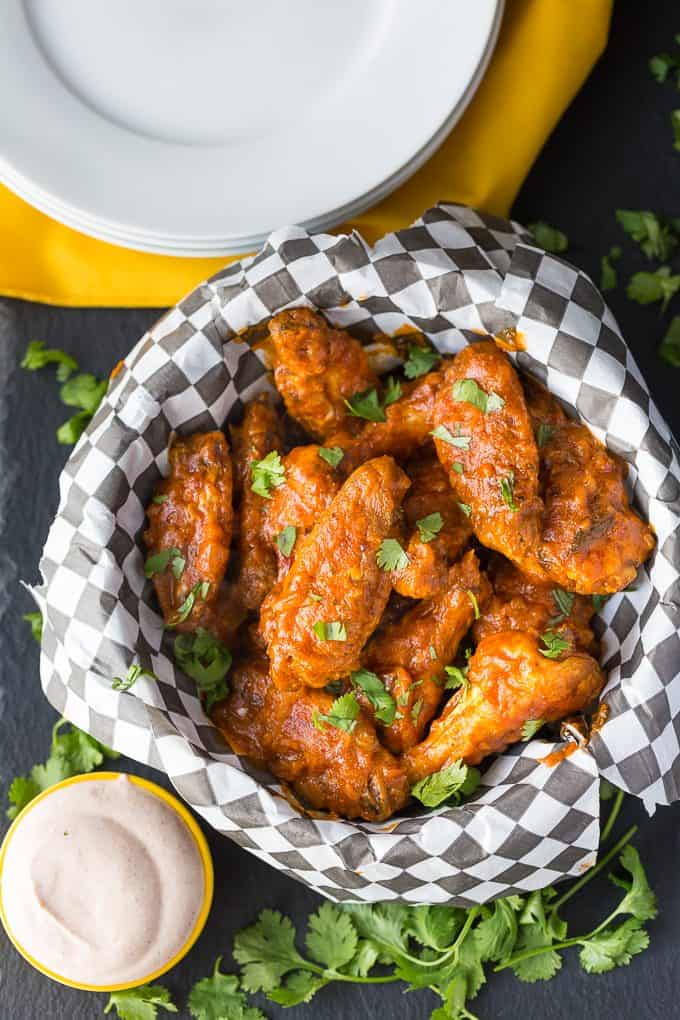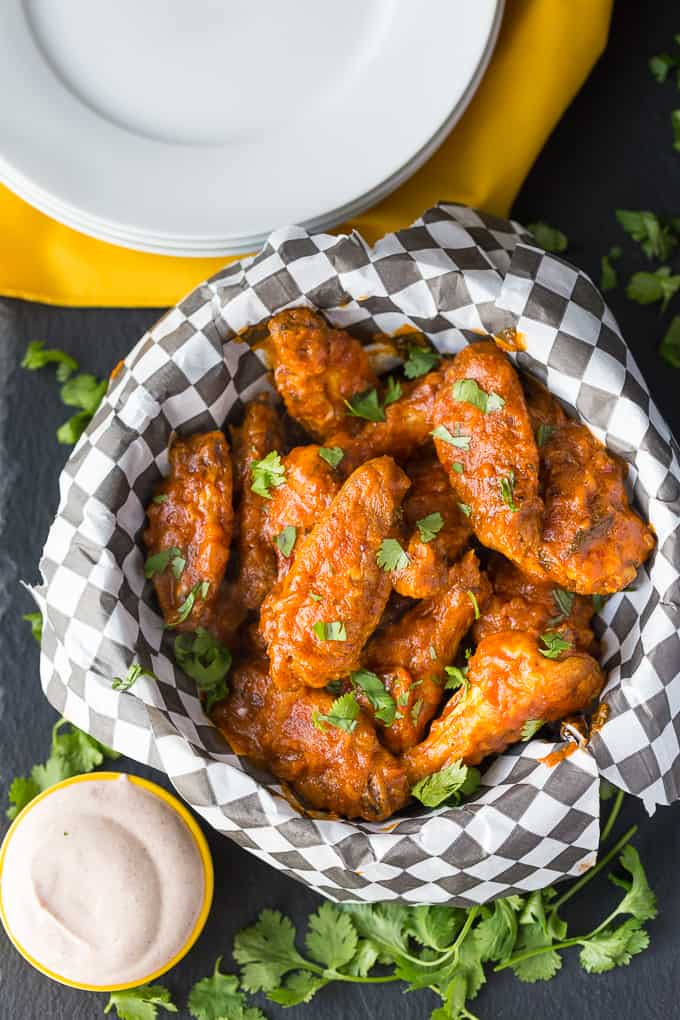 Buy a big package of chicken wings at the grocery store and grab some Patak's Spicy Butter Chicken Cooking Sauce. If you prefer less heat, use the regular Patak's Butter Chicken Cooking Sauce. I like my wings with a little bit of zing.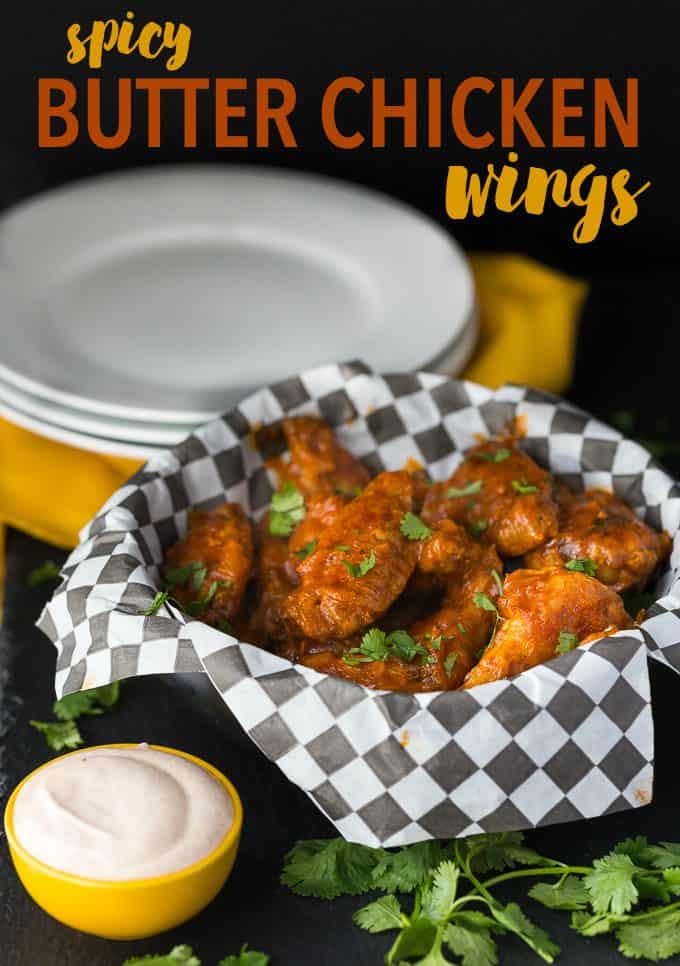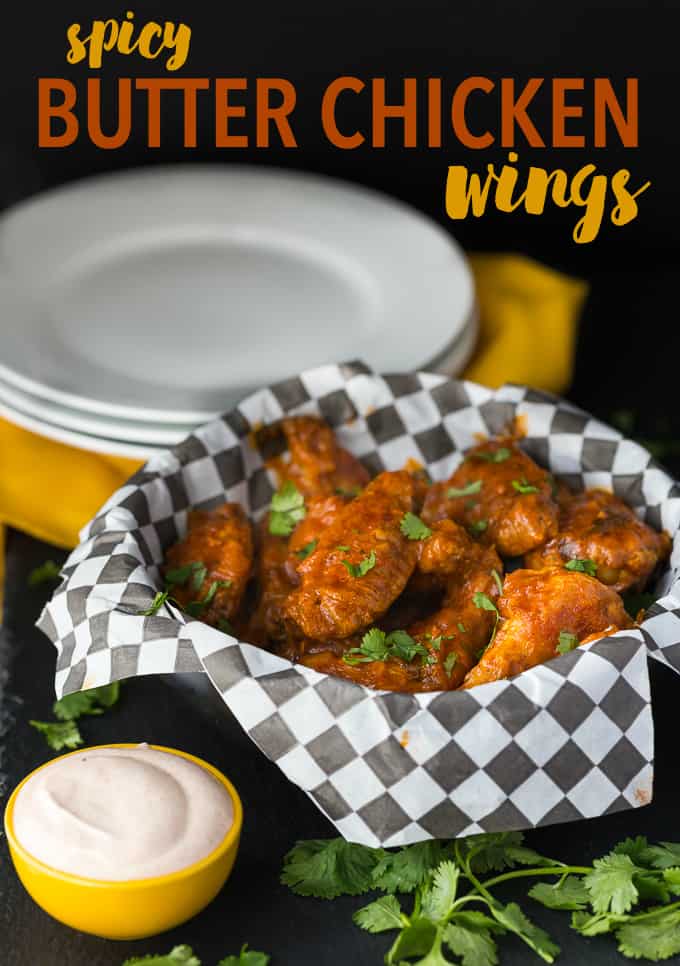 I also made a dipping sauce to cool things down a little. I think it's a nice contrast with the spicy wings. It's made with sour cream and a little Butter Chicken Curry Paste. Dip your wings in the sauce and enjoy!
This appetizer was gone almost in a blink of an eye at my place. My family devoured them and then asked me to make more. I had lots of Patak's sauces, but no wings left. You can bet that I'll be making these again.
Check out Patak's Canada for more Diwali recipes. What's on the menu for your Diwali celebration?
Connect with Patak's Canada on Facebook and Twitter. 


Yield: 4
Spicy Butter Chicken Wings
Take a North American fave and mix in a little India! These wings are spicy, but don't worry, the dipping sauce cools things down a little.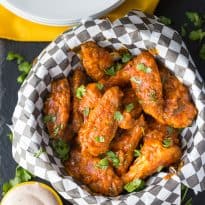 Ingredients:
Butter Chicken Dipping Sauce
Directions:
Preheat oven to 450F. Grease a baking sheet.
Place chicken wings on baking sheet. Bake for 20 minutes. Turn them over and bake an additional 20 minutes, until golden brown. Remove from oven.
Heat Patak's Butter Chicken Cooking Sauce in a saucepan over medium heat, stirring occasionally.
Add cooked wings to saucepan and stir to combine. Place on a serving tray and sprinkle cilantro on top. Serve hot with Butter Chicken Dipping Sauce.
Butter Chicken Dipping Sauce
Add sour cream and Patak's Butter Chicken Curry Paste to a small bowl. Stir to combine. Serve in a small dipping bowl.
Disclosure: I am part of The Cultured Kitchen Ambassador program in partnership with Patak's Canada and Blue Dragon Canada and I receive special perks as part of my affiliation with this group. The opinions on this blog are my own.