30 Unique Deviled Egg Recipes
My sister likes to brag that she makes the best deviled eggs. I'll admit they are pretty darn good. She makes them the classic way with mayonnaise and paprika. She says the paprika is a must and you can't skip that part. The first time I made them, I cut the eggs in half the wrong way. I realized what I had done wrong after noticing that they looked quite different from sister's version. Laura, my sister, would have probably egged me on for that. Sorry I had to!
I've discovered a variety of unique deviled egg recipes that I think would give Laura a run for her money as the self-proclaimed deviled egg recipe champion (if there ever was such a thing…). These recipes are not your ordinary run-of-the-mill kind of deviled eggs. They are so much more!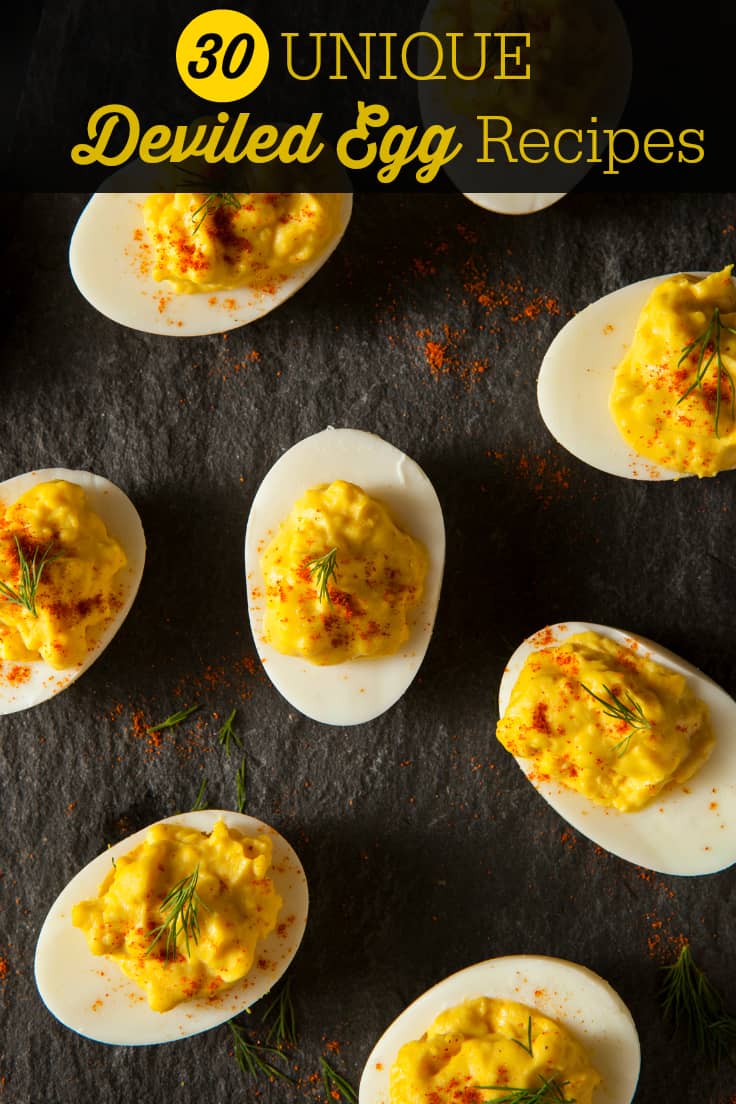 Deviled Egg Recipes
Check out this list of 30 unique deviled egg recipes!
Some are pretty interesting right? Sushi Deviled Eggs threw me off guard, but I'd try them. In fact, I chose these 30 recipes because I'm interested in seeing what they are like. Maybe I should make a couple for our next family gathering and surprise my sister. Who knows – maybe she'll decide to change her tried and true recipe up a little bit?
Which deviled egg recipe would you try?