Skor Cupcakes
This post contains affiliate links.
My latest addiction has been making cupcakes using our favourite chocolate bars. I recently made Reese's Peanut Butter Cupcakes and they were a hit. I saw the Skor Toffee Bits in the baking aisle at the grocery store and thought they would be good melted on top of a chocolate cupcake. Add some chopped up Skor bars to the cupcake batter and you have a divine tasting batch of Skor Cupcakes.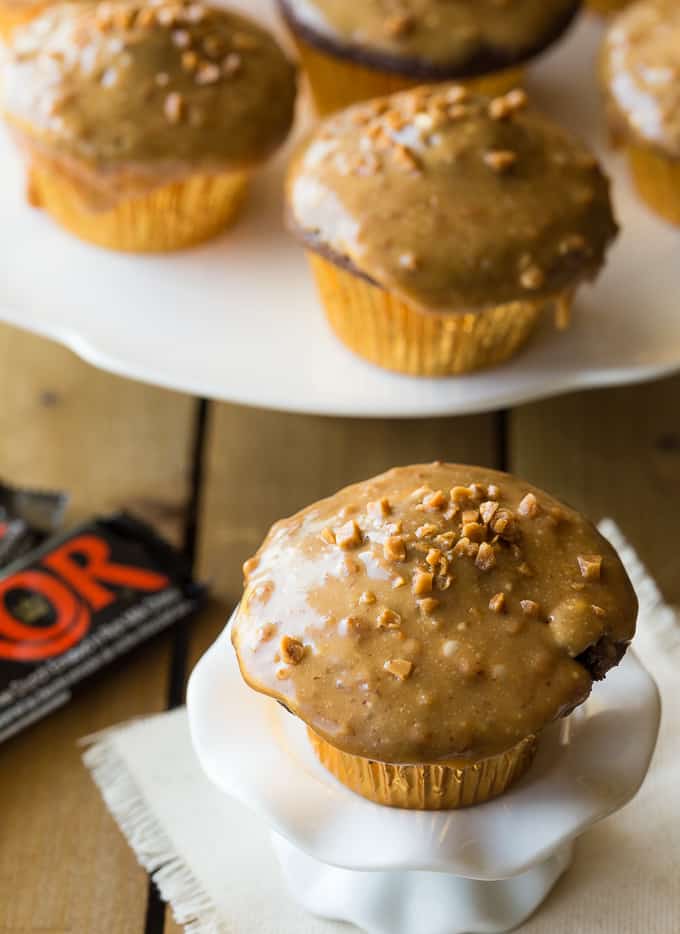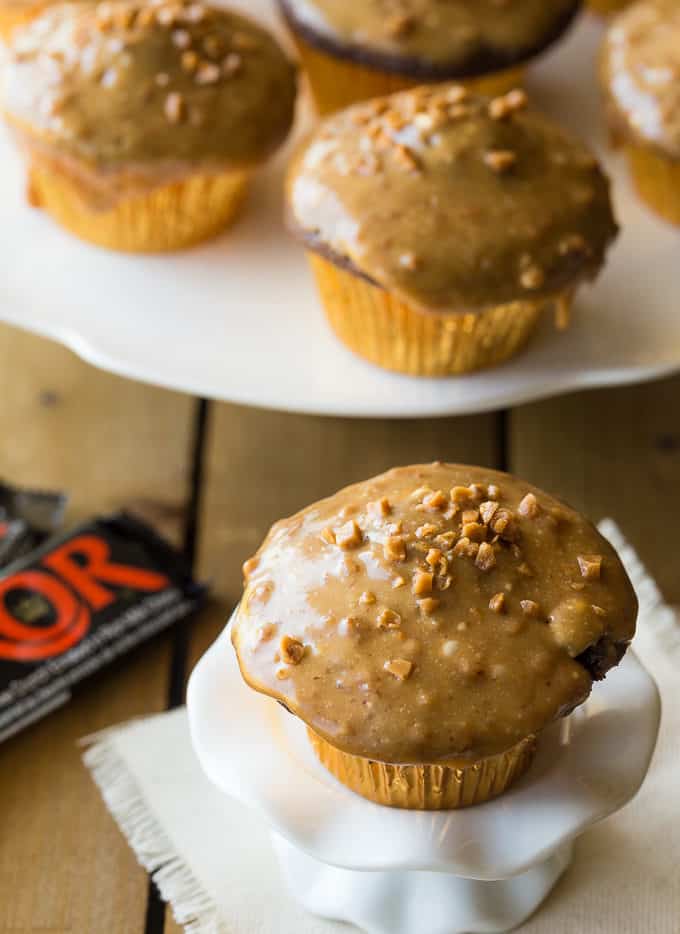 They are really simple to make. I used a Swiss Chocolate cake mix, but you could use any kind of chocolate cake mix you have on hand. They are so rich and if you are having a chocolate craving eat one of these. Sweet and satisfying!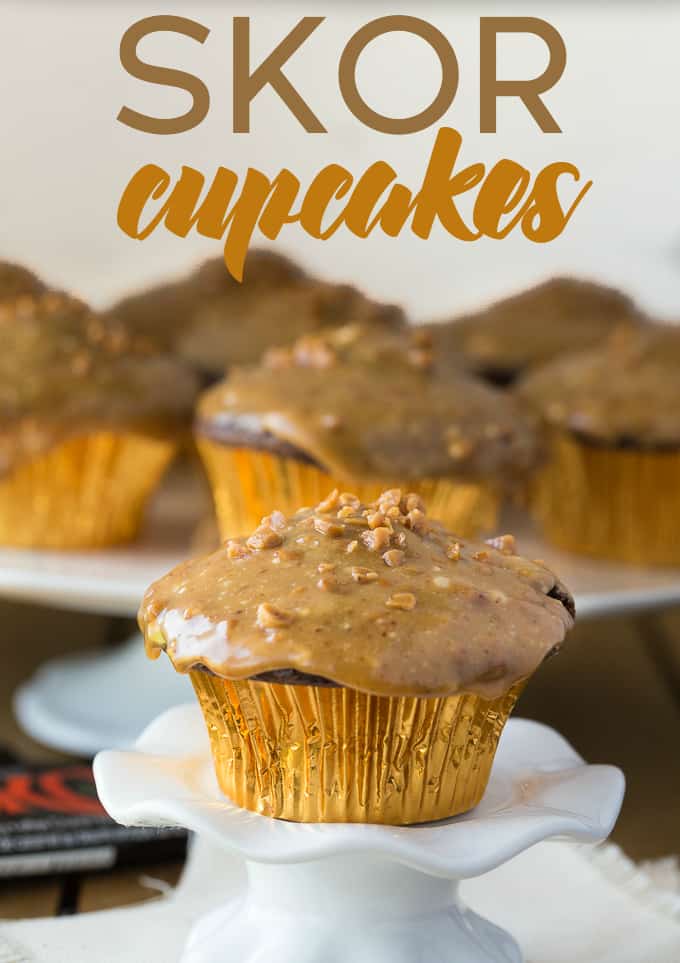 This recipe would be perfect to add to my Blurb Cookbook. They let regular cooks like me create their own cookbooks with their favourite recipes. They hold up to 440 pages and you can customize with colours, photos, backgrounds and more. Plus right now you can save 15%. What a great way to showcase your family recipes!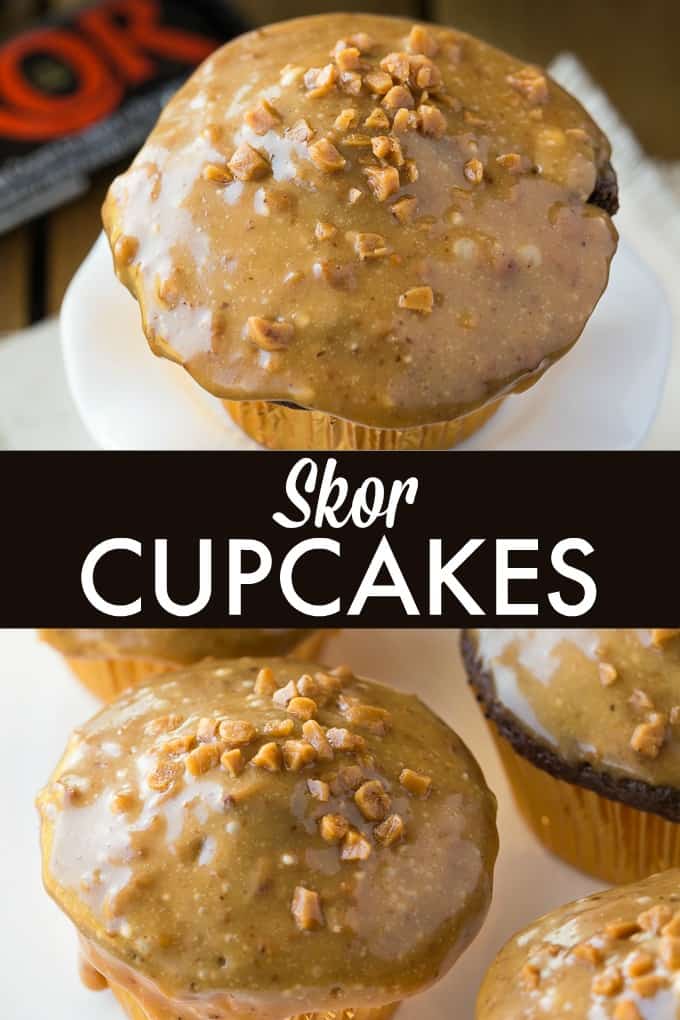 Yield: 12
Skor Cupcakes
Rich chocolate decadence topped with a sweet toffee glaze!
Ingredients:
Cupcakes
1 package of chocolate cake mix
2 Skor chocolate bars, roughly chopped
Toffee Glaze
1 package of Skor Toffee Bits
3 tbsp. whipping cream
3 tbsp. butter
1/2 cup icing sugar
1/2 tsp. vanilla
Directions:
To prepare cupcakes
Prepare cake mix according to the package directions.
Mix in chopped Skor chocolate bars.
Pour into muffin tins and bake for the recommended time (and temperature) as on the cake mix box.
Allow to cool completely before coating with the toffee glaze.
To prepare glaze
Combine Skor Toffee Bits (set aside about 1/4 to 1/2 cup for topping) and cream in a deep bowl. Microwave on high for 1 minute. Stir.
Add butter and microwave on high for 1 minute. Stir.
Add in icing sugar and vanilla and stir till smooth.
Spread glaze over cupcakes and top with Skor Toffee Bits. Cool to allow glaze to solidify.