Reese's Peanut Butter Cupcakes
Peanut butter and chocolate is a combination I will never grow tired of. Though I love chocolate, I love it so much more when you add a little peanut butter.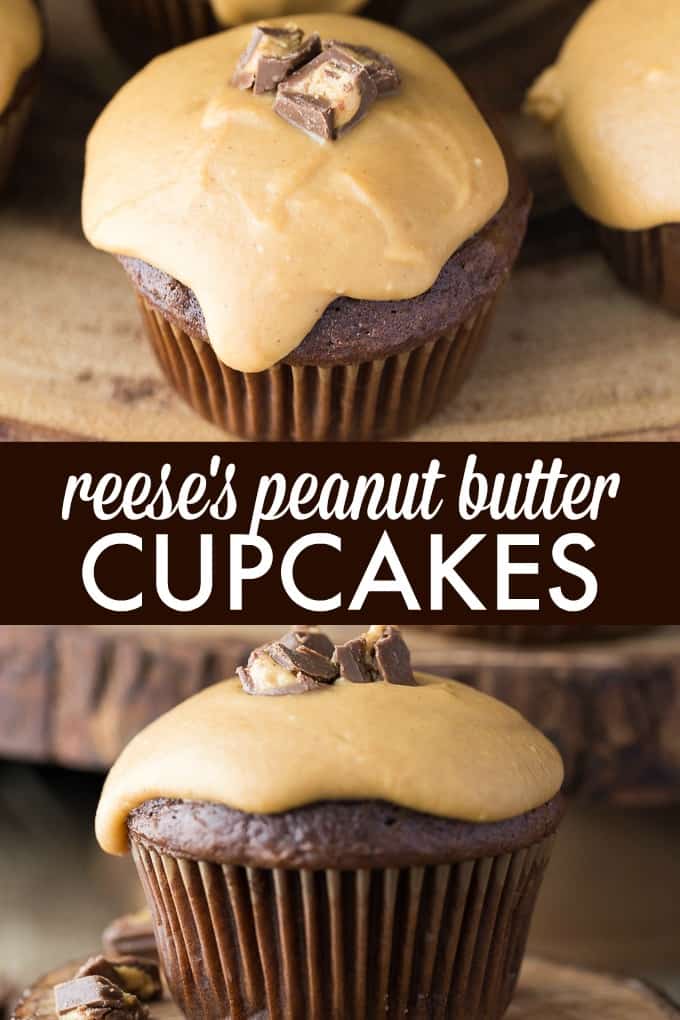 These cupcakes are so deliciously sweet and rich. If you have a sweet tooth, it will definitely satisfy it. They are also so easy to make. I used cake mix but if you have a chocolate recipe from scratch that you like, you can use that instead.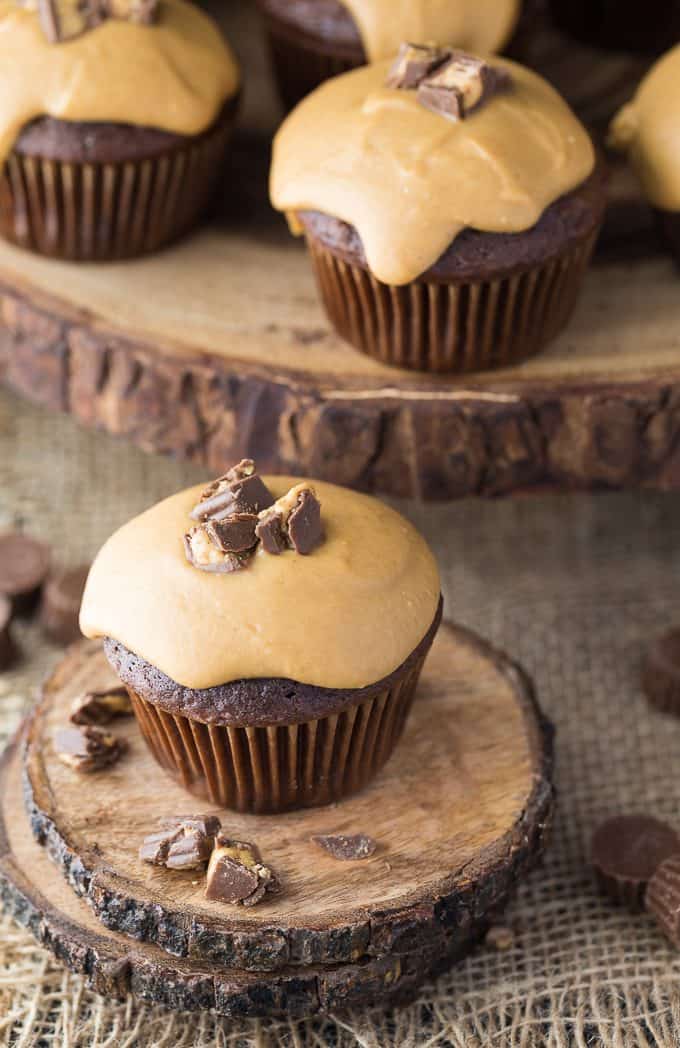 Want more chocolate and peanut butter recipes? Check out my ultimate list!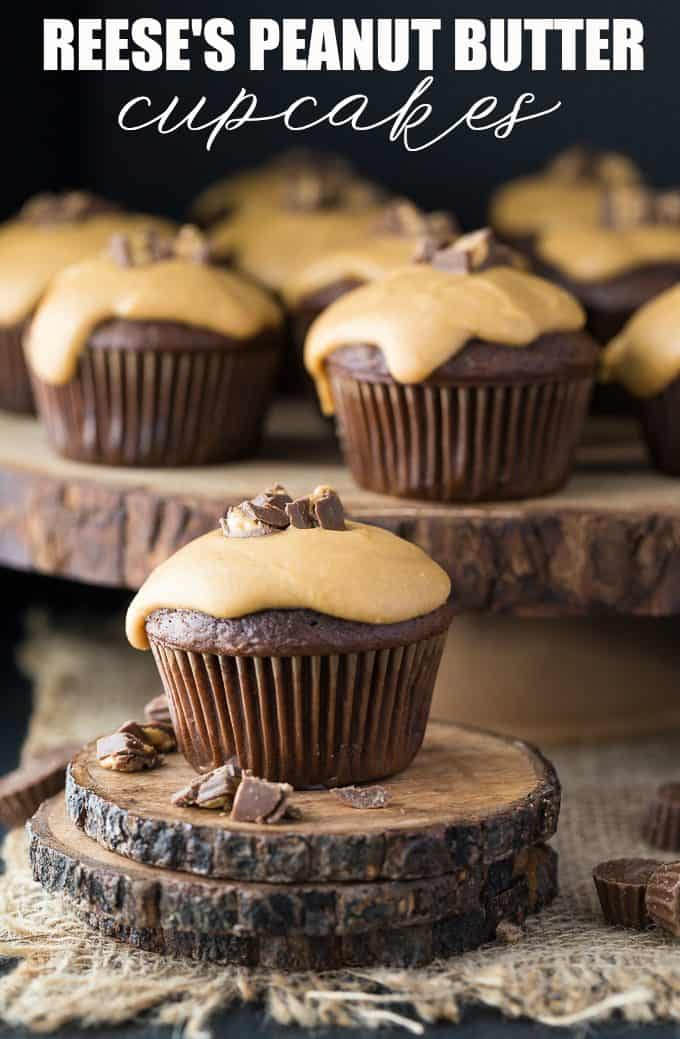 Yield: 12
Reese's Peanut Butter Cupcakes
Deliciously sweet and sinfully rich! Chocolate cupcakes stuffed with Reese's Peanut Butter Cup morsels topped with a smooth, creamy peanut butter glaze.
Ingredients:
Cupcakes
1 package of Devil's Food Chocolate Cake Mix
1 cup Reese's Peanut Cup Miniatures, roughly chopped (Or regular sized Reese's Peanut Butter Cups if you can't find Miniatures)
Glaze
1 package of Reese's Peanut Butter Chips
4 tbsp. whipping cream
3 tbsp. butter
1/2 cup icing sugar
Reese's Minis for garnish
Directions:
Prepare cake mix according to the package directions.
Mix in chopped Reese's Peanut Butter Cups.
Pour into muffin tins and bake for the recommended time (and temperature) as on the cake mix box.
Allow to cool completely before coating with the peanut butter glaze.
To prepare glaze:
Combine peanut butter chips and cream in a deep bowl. Microwave on high for 1 minute. Stir.
Add butter and microwave on high for 30 seconds. Stir.
Add in icing sugar and stir till smooth.
Spread glaze over cupcakes and top with one Reese's Mini. Cool to allow glaze to solidify.