Roasted Grape Tomato and Basil Crostini
This recipe for Roasted Grape Tomato and Basil Crostini was submitted by Kat from Generations of Savings in the Appetizers/Side Dish Category in the zuuzs Grand Spring Recipe Challenge!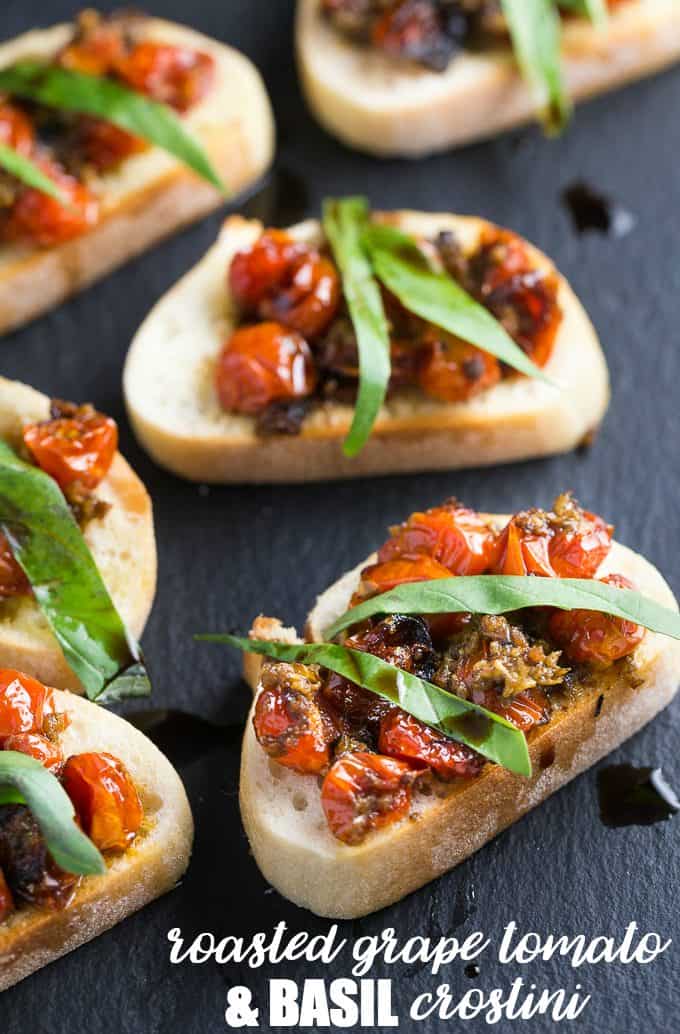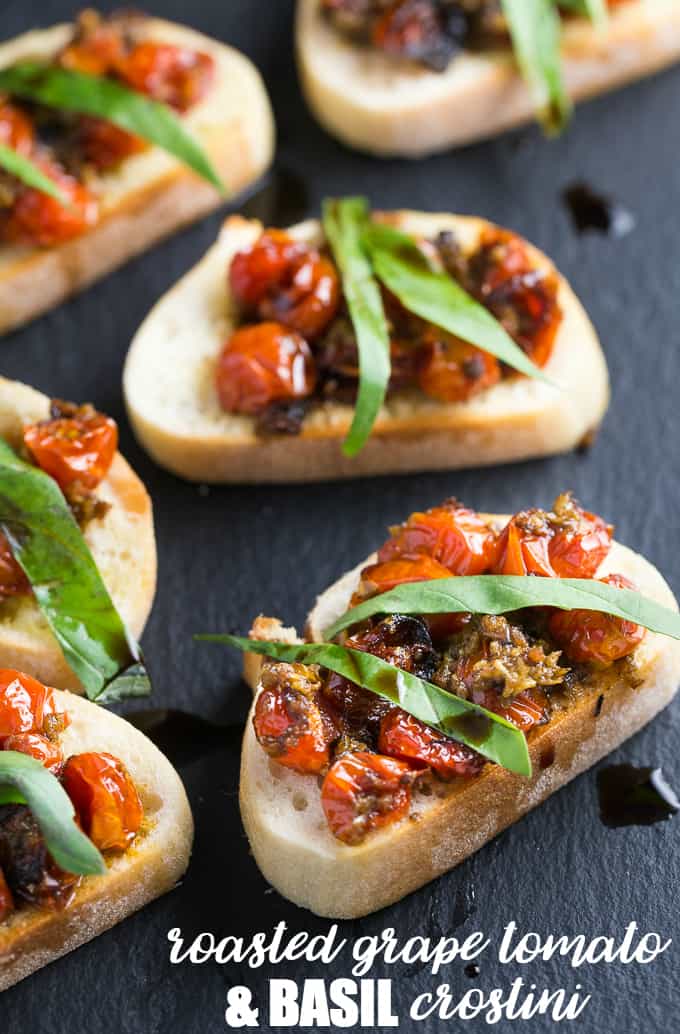 Promote your blog and showcase your recipe in zuuzs Grand Spring Recipe Challenge. The prizes include a $500 Gift Card as the Grand Prize and three $200 Gift Cards as the top Category prizes you can use to buy kitchen related wares. Submissions end on April 28th.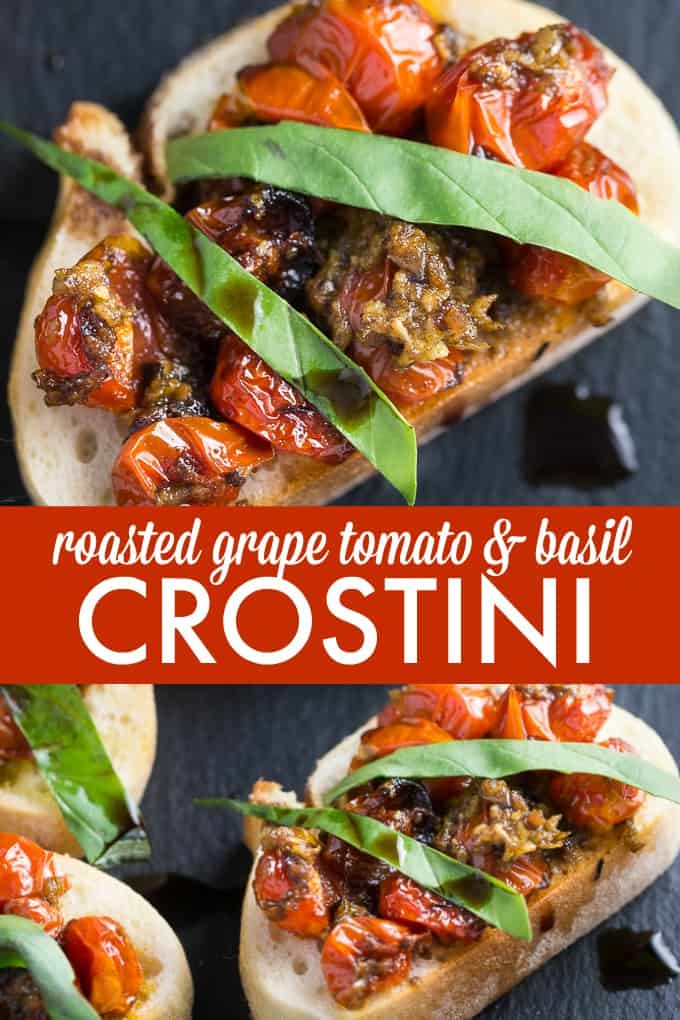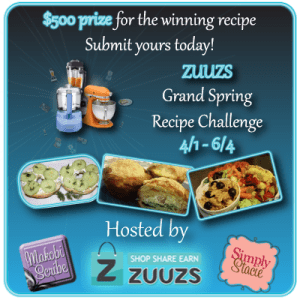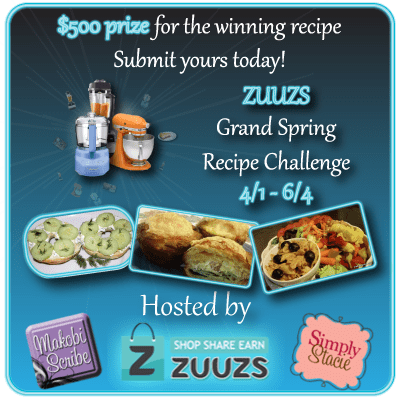 Yield: 24
Roasted Grape Tomato and Basil Crostini
A toasted baguette is topped with grape tomatoes roasted in garlic and olive oil and finished off with ribbons of fresh basil and a drizzle of balsamic vinegar.
Ingredients:
10 oz cherry tomatoes, halved (or one box)
1/3 cup extra-virgin olive oil (more as needed for bread)
4 sprigs fresh thyme (or 2 tsp dry thyme)
sea salt & freshly ground black pepper (to taste)
8 cloves garlic, peeled and lightly crushed
1 large baguette, cut into 20 -24 (1/2-inch thick) diagonal slices
6 tbsp balsamic vinegar, or to taste
12 large fresh basil leaves, cut into fine ribbons, for garnish
Directions:
Preheat oven 275 degrees. Place tomato halves in a medium mixing bowl and toss gently with 1/3 cup olive oil, garlic, and thyme sprigs (Optional: Use 1 tsp dry thyme instead of thyme sprigs). Season with salt and pepper to taste. Arrange tomatoes on a rimmed baking sheet in a single layer and pour juices from bowl over tomatoes. Roast in preheated oven until golden brown and slightly shriveled, about 1 – 2 hours.
Remove tomatoes from oven and cool to room temp. Remove thyme sprigs (if used) and discard.
Arrange baguette slices on a rimmed baking sheet lined with foil. Brush tops with olive oil and sprinkle lightly with salt and pepper. Toast at low heat until golden brown on top.
Remove baguette slices from oven and top with 4 or 5 cherry tomato halves, gently pressing to adhere. Drizzle each crostini with balsamic vinegar and top with basil ribbons. Serve immediately.