Broccoli Swamp
Bridget is obsessed with broccoli. I knew when I saw the recipe for Broccoli Swamp in the Clare Crespo Cookbook titled A Very Veggie World that it was one I had to make. At first I thought it would be like a dip, but in reality, it's more like a quiche. It was low carb also so that fit perfectly with my diet. Bridget also gobbled it up!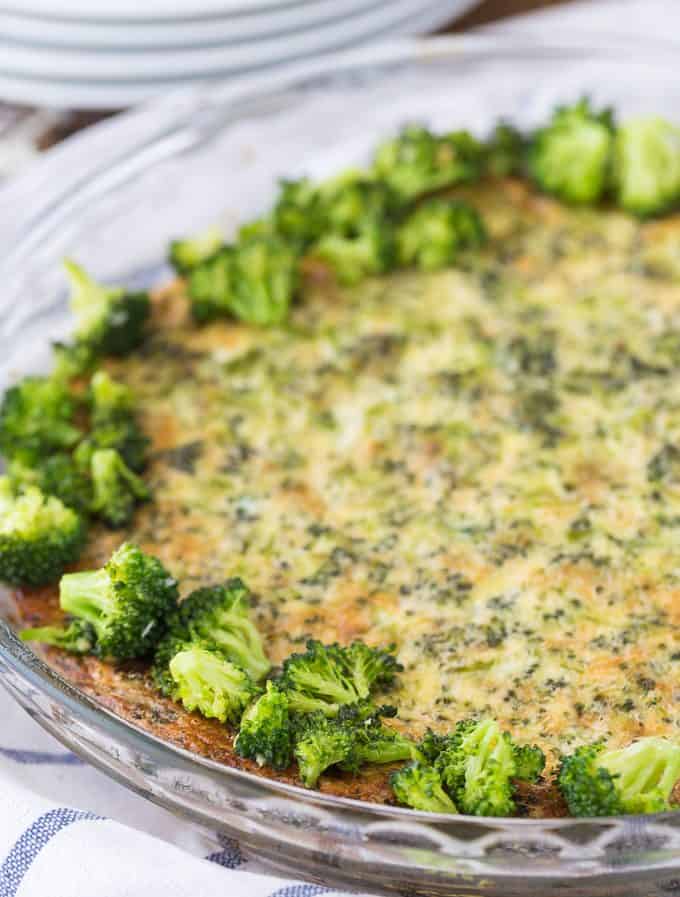 The recipe turned out beautifully! I'll be making this one again.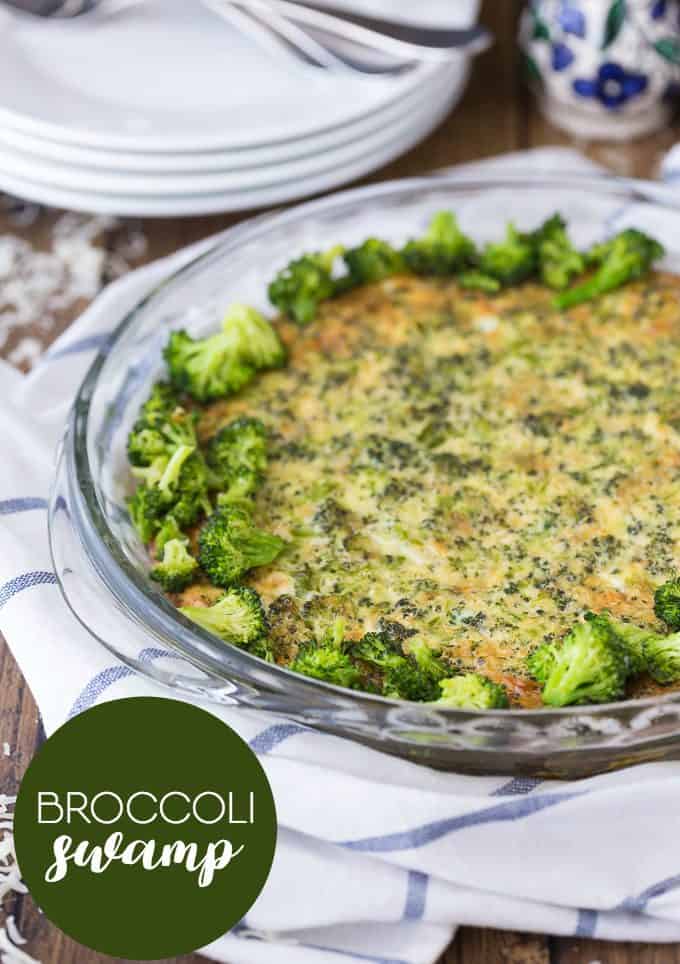 Yield: 6
Broccoli Swamp
Don't let the name scare you away. This recipe is a keeper!
Ingredients:
2 Tbsp. butter
1 large bunch broccoli, about 1-1/2 pounds, divided into florets
3 Tbsp. water
1 clove garlic, finely chopped
5 large eggs
1/2 cup fat-free half and half
3/4 cup low-fat Swiss cheese, shredded
1/4 tsp. salt
1/8 tsp. nutmeg
1/8 tsp. ground black pepper
Directions:
Preheat oven to 350°.
Spray 9-inch pie pan with no-stick cooking spray.
On the stove top melt butter in a pan.
Add broccoli and cook for 2 minutes, then add water and garlic and cook, covered for 5-7 minutes until broccoli is bright green but firm.
Remove from heat. Set aside 1/3 of the broccoli florets for garnish and fi nely chop remaining 2/3.
In a mixing bowl, beat the eggs and half and half. Stir in cheese and mix well. Stir in the chopped broccoli, salt, nutmeg and pepper. Pour into pie pan and bake for about 35-40 minutes until a knife inserted in center comes out clean.
Remove from oven and let stand for 5 minutes. Insert fresh herbs and reserved broccoli fl orets into the sides of your "swamp."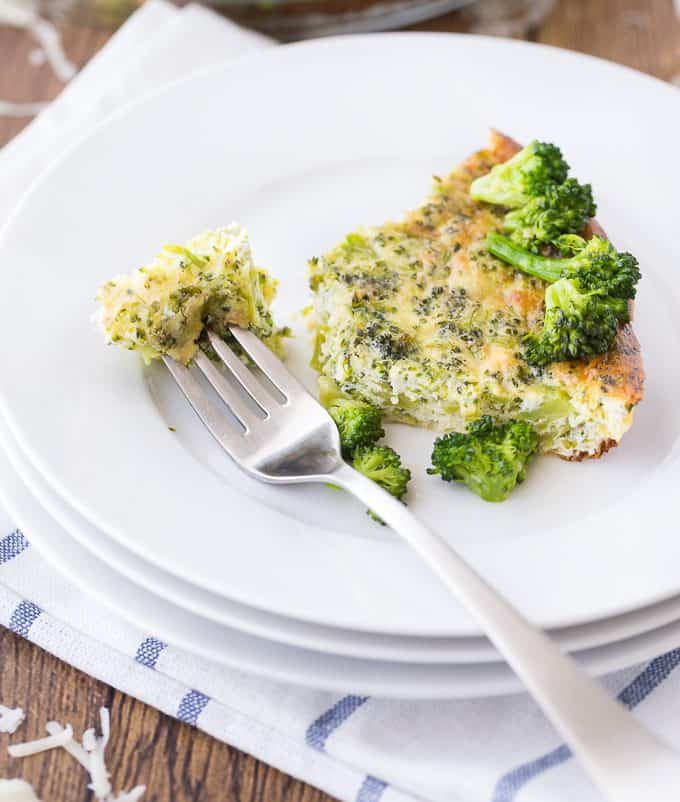 Check out Clare Crespo's cookbook for more delicious veggie recipes!