Disclosure: I was compensated for this post. All opinions on this blog are my own.
Steak and mushrooms in a garlic herb butter sauce – yes, please! I'm the kind of person who grills year-round so this is a recipe I make all the time. The cold isn't stopping me!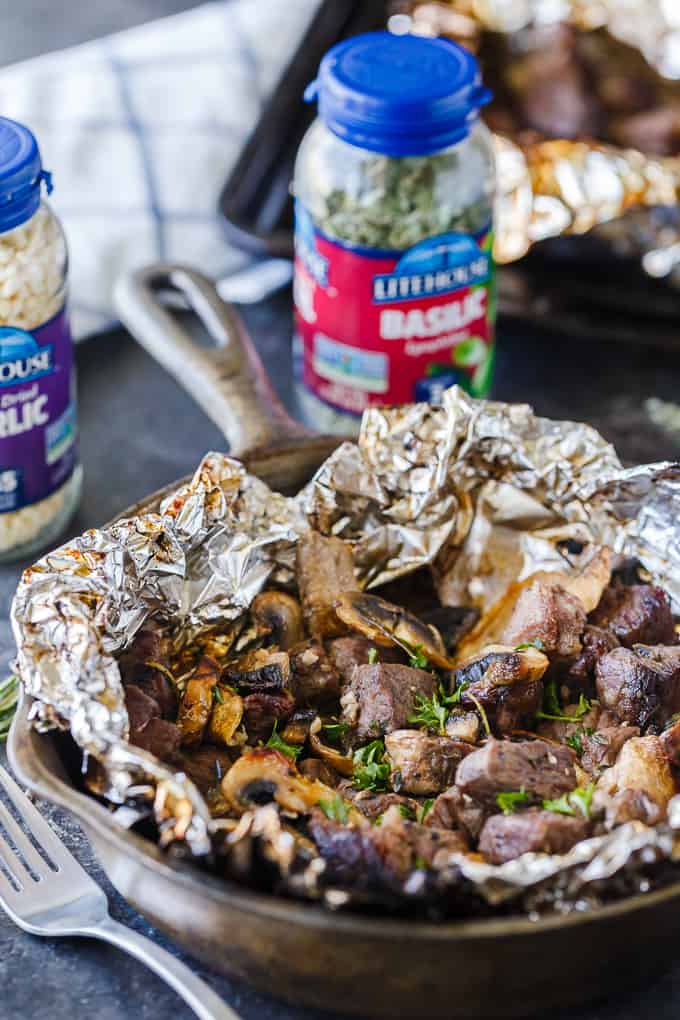 I love these Garlic Steak Bites because each serving is in an individual foil packet. It makes for an easy clean-up. It's perfect for camping in the summer months or to serve for your family backyard BBQ. Everyone gets their own packet of deliciousness to enjoy.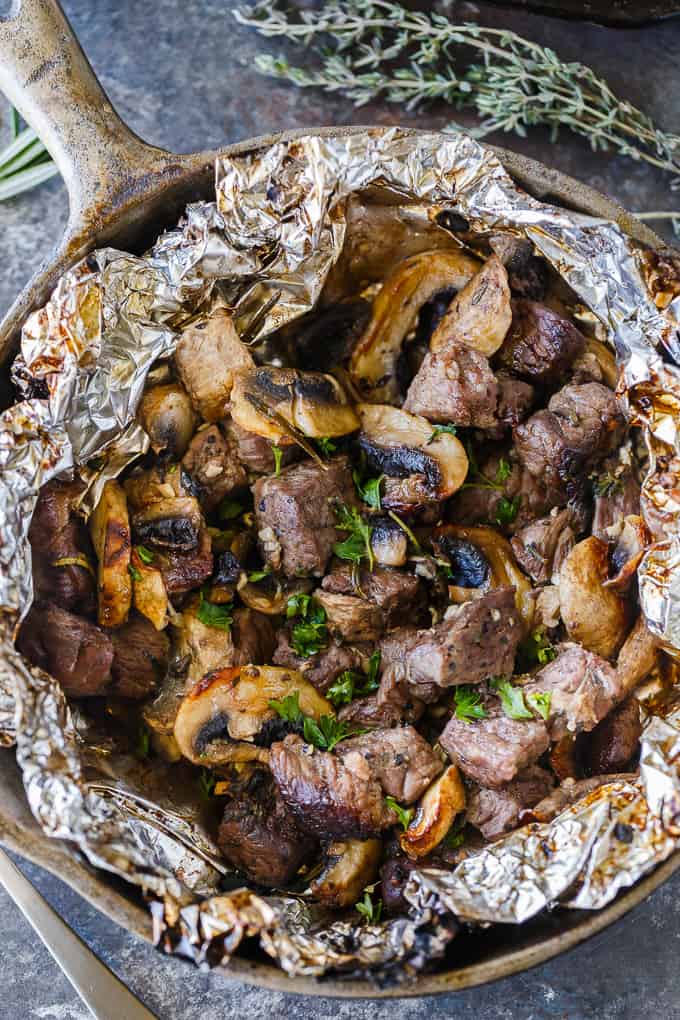 Want the recipe? Yes, yes you do! Head over to my blog post on Living Litehouse to check it out and print to make later. Enjoy!