Clean hair isn't the easiest to style. When I was getting married, I remember my hair dresser telling me to not wash my hair the day of the wedding. She said "dirty" hair was better to work with for the up-do I was planning to get. For those days when you want to have more cooperative hair to work with, but don't want to sacrifice clean hair, try a dry shampoo.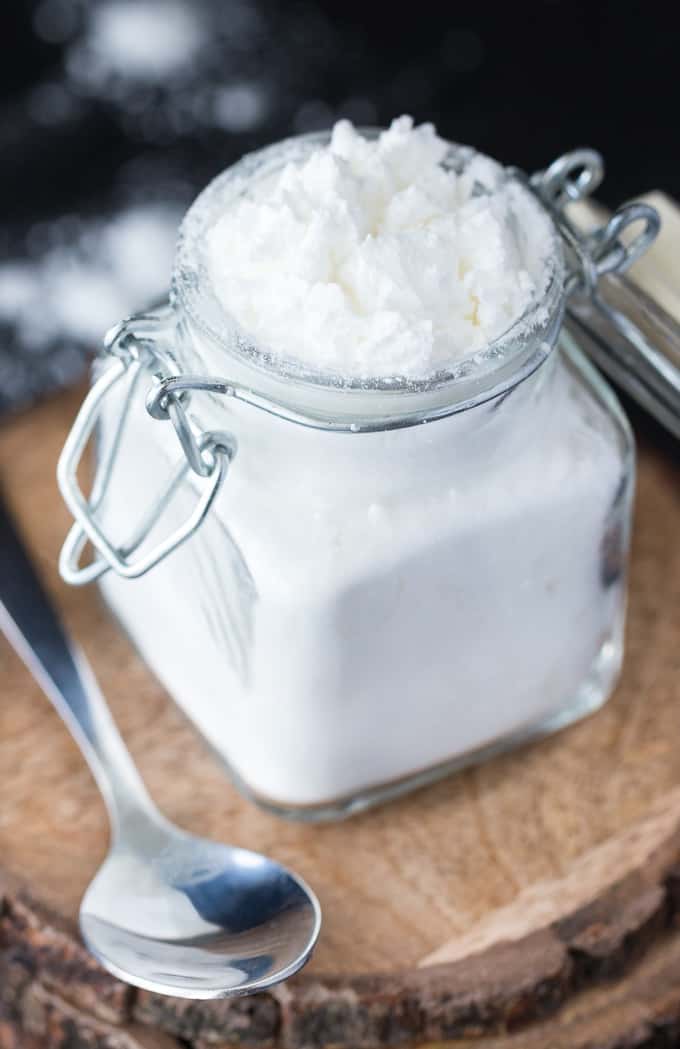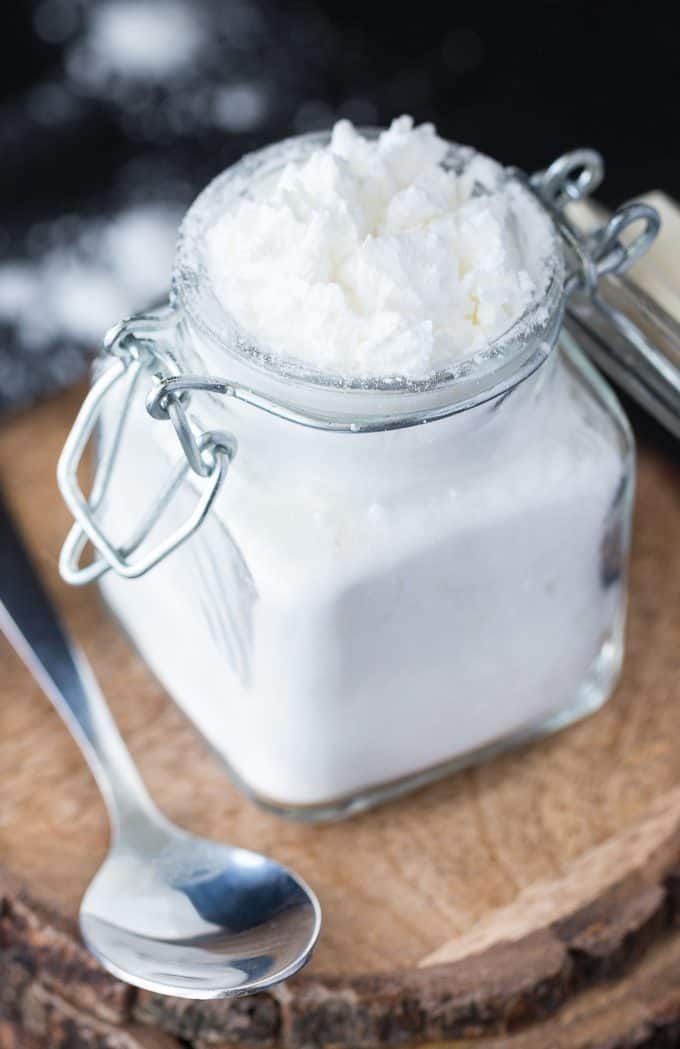 Dry shampoo will absorb the excess oil in your hair and give it extra volume. Hair will still be easy to style into whatever up-do or look you are going for. I've already shared a dry shampoo for dark hair and today I'm sharing one for blondes. Wait till you ready how easy peasy it is to make!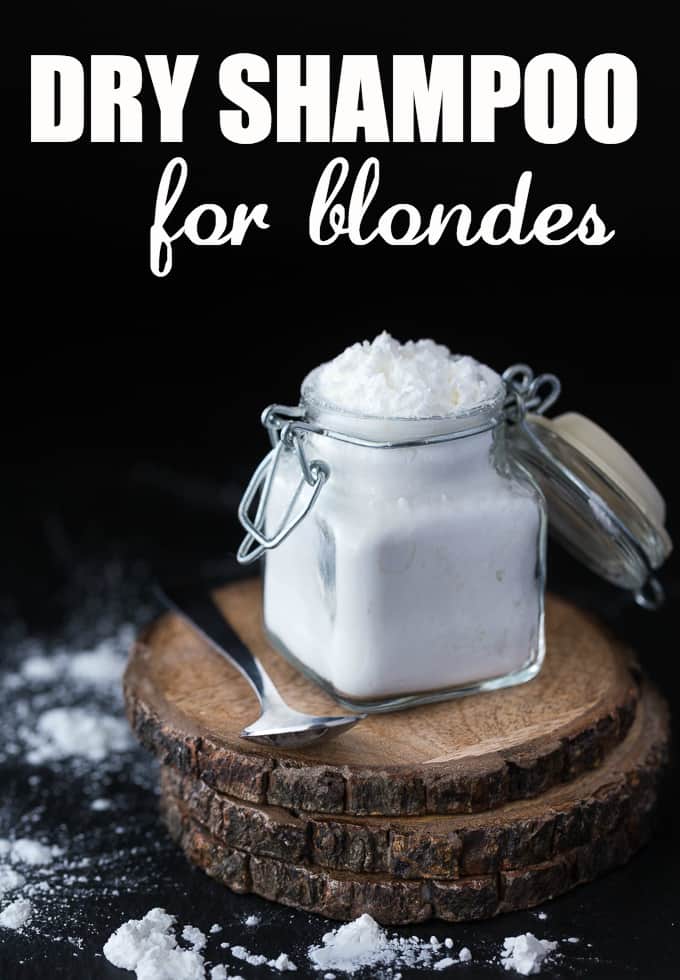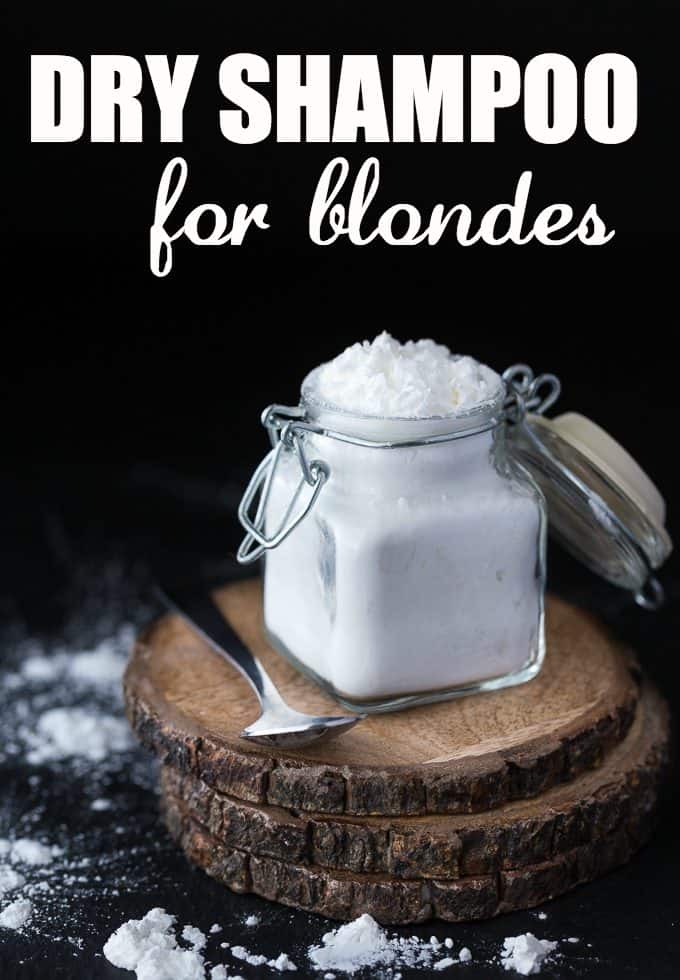 Dry Shampoo for Blondes
This post contains affiliate links.
Ingredients


The cornstarch and arrowroot will absorb the excess oil and the essential oil will give it a nice soft scent. It's also great to use if you want to hide dark roots until you can get into the salon for upkeep.
I found arrowroot at Bulk Barn, but they also sell it on Amazon. I'm sure you already have cornstarch in your pantry since it's used so much in cooking and baking.
Have you ever made your own dry shampoo?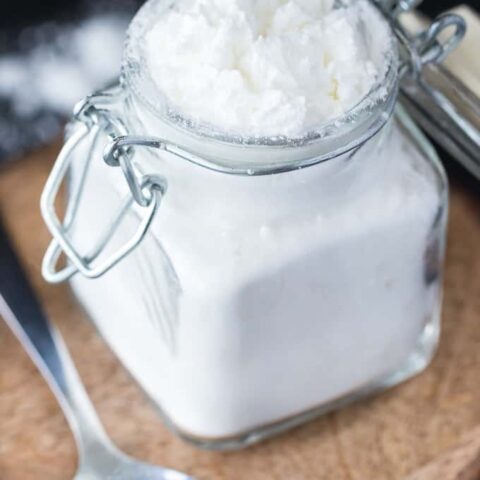 Dry Shampoo for Blondes
This easy DIY absorbs excess oil, adds volume and makes hair easy to style. It also hides dark roots!
Materials
4 tbsp cornstarch
4 tbsp arrowroot
20 drops eucalyptus essential oil
Instructions
Add ingredients into a bowl and stir to combine.
Store in an airtight container and shake well before each use.
Notes
Store in a cool, dry place for up to 3 months.
Use on dry hair by applying dry shampoo to roots and oily spots in your hair with a makeup brush. Comb through hair.
Recommended Products
As an Amazon Associate and member of other affiliate programs, I earn from qualifying purchases.