15 Mouthwatering Meatless Meals
Disclosure: This post is sponsored by Foodie.com. All opinions expressed are my own.
We often have meatless nights in our home to change things up a bit. I enjoy trying new recipes and sometimes I forget to defrost meat from the freezer. Then I tell my girls, it's Meatless Monday (or Tuesday, Wednesday, whatever day it is!). I followed a vegetarian diet for about 5 years in my early to mid 20s. I tried many meatless alternatives and found they actually taste good! I loved my veggie burgers and still have them on occasion.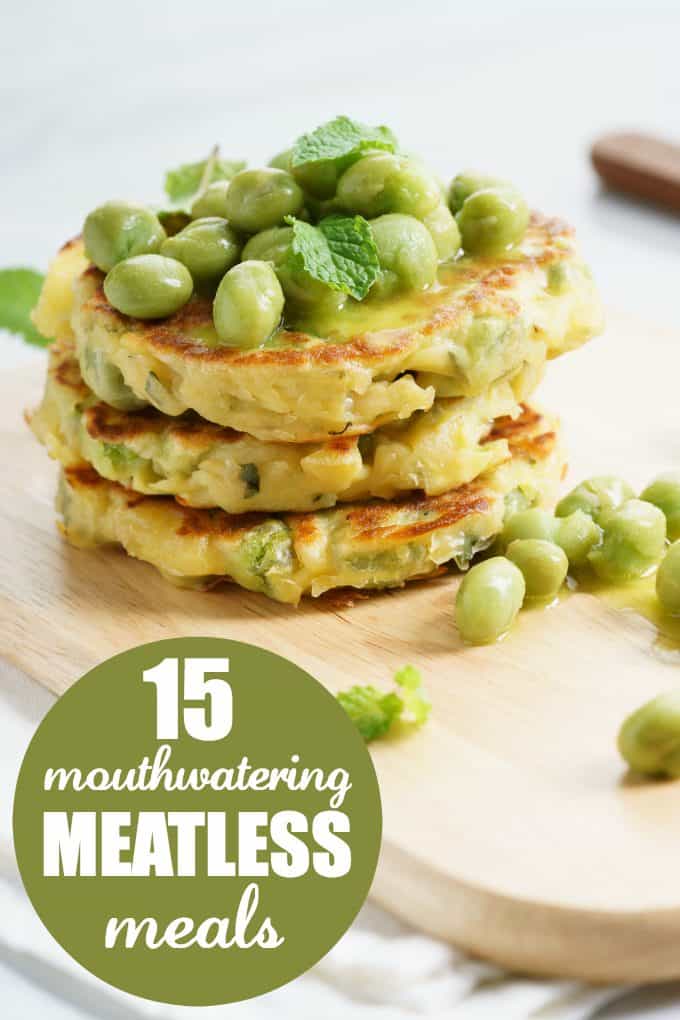 © meatless meals image via Shutterstock
Even if you buy a veggie burger product, doesn't mean you have to actually make a veggie burger. In reality, there are so many yummy meatless dishes you can create! Take for instance Morningstar Spicy Black Bean Burger. Yes, you can make a good ol' burger with all the fixins', but you could also think outside the bun and come up with some creative alternatives! Think pizza, nachos, casseroles and more. I'm getting hungry thinking of all the delicious recipes.
I have a good friend who doesn't eat meat and has been a vegetarian since she was 11 years old. I knew her back then too! She's planning to come for a visit soon so I'll need to have some meal ideas on hand for lunch and supper.
If you need inspiration for Meatless Monday or just because, try one of the recipes.
Which of the featured meatless recipes do you want to make first?