Are you the type of person who sticks to a tried and true stuffing recipe or do you like to experiment? Over the years, I've evolved from making the exact same recipe that my grandma shared with me to trying a few new ones. Though I still love the old family recipe, I like to taste other family favourites as well.
I like to make my stuffing inside the bird. However, sometimes I'll just make stuffing as side and there is no bird to stuff. It turns out yummy this way too.
For us Canadians, Thanksgiving is coming up next week. We are a month ahead of our USA friends. We usually have our Thanksgiving dinner on Sunday and then eat turkey for the rest of the week.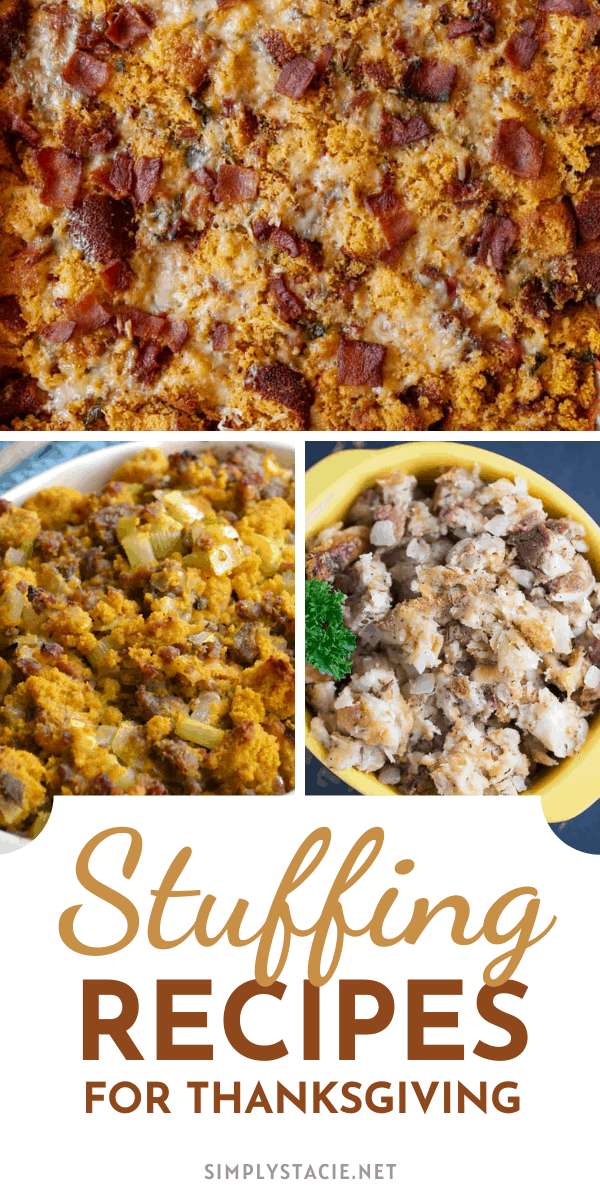 I've collected a list of stuffing recipes to try this Thanksgiving. No, I won't be trying them ALL because that's a lot of food! One or two from this list will make it to my table over the next couple months!
Do you have a favourite stuffing recipe?
Delicious Stuffing Recipes for Thanksgiving
This mouthwatering collection of stuffing recipes are perfect to serve to your family for Thanksgiving dinner.