Since I've discovered how easy it was to make my own soap, I've been making regular trips to Michael's to pick up supplies. I wish they had more selection though! I'm running out of products to try. I picked up a 2lb tub of clear glycerin soap to try out on a recent visit. I wanted to make some fruit based soaps. The first one that came to mind is lemon for a lemon zest soap. It always reminds me of "clean" so I figured it was a good one to start with.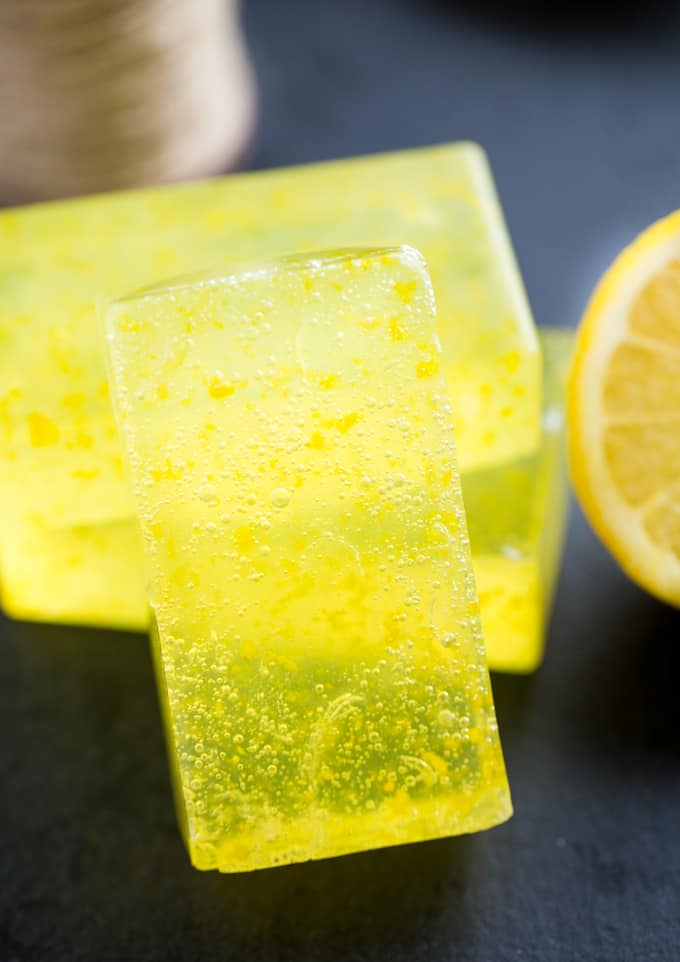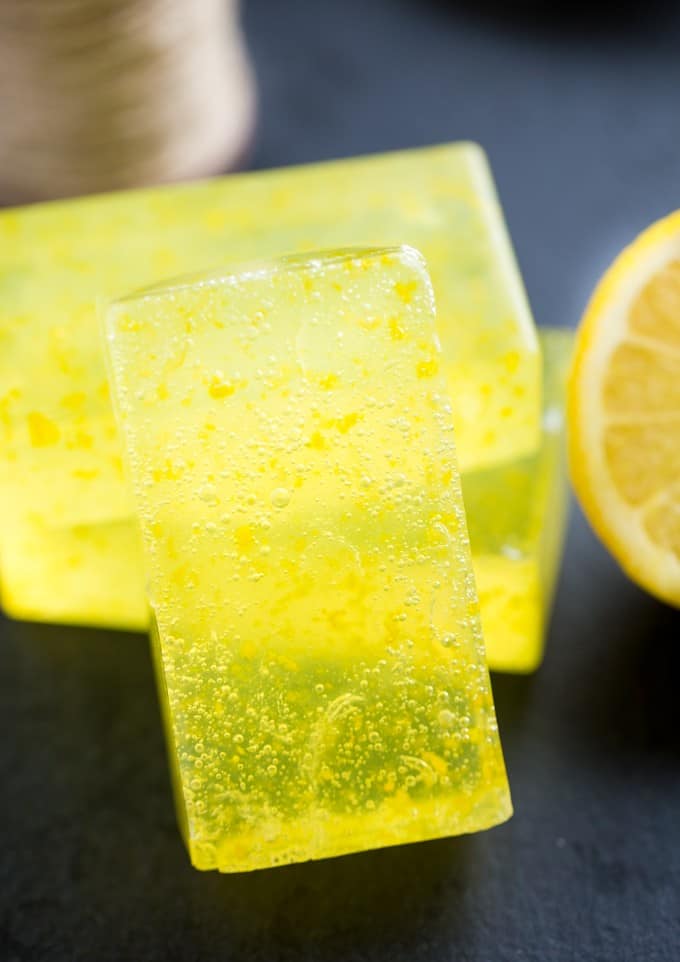 This post contains affiliate links.
With these melt and pour soap bases, you'll have perfect soap every time. I melt mine in the microwave and then add in my ingredients. After you pour it into your soap mold, it takes about an hour to harden and be ready to use. It's really that simple!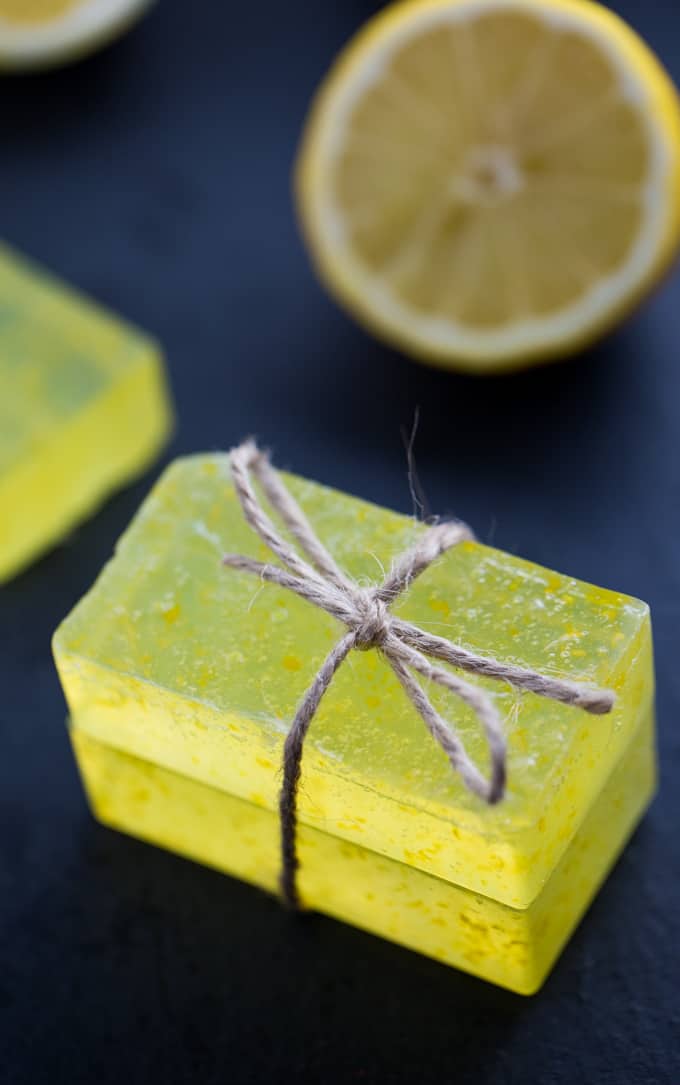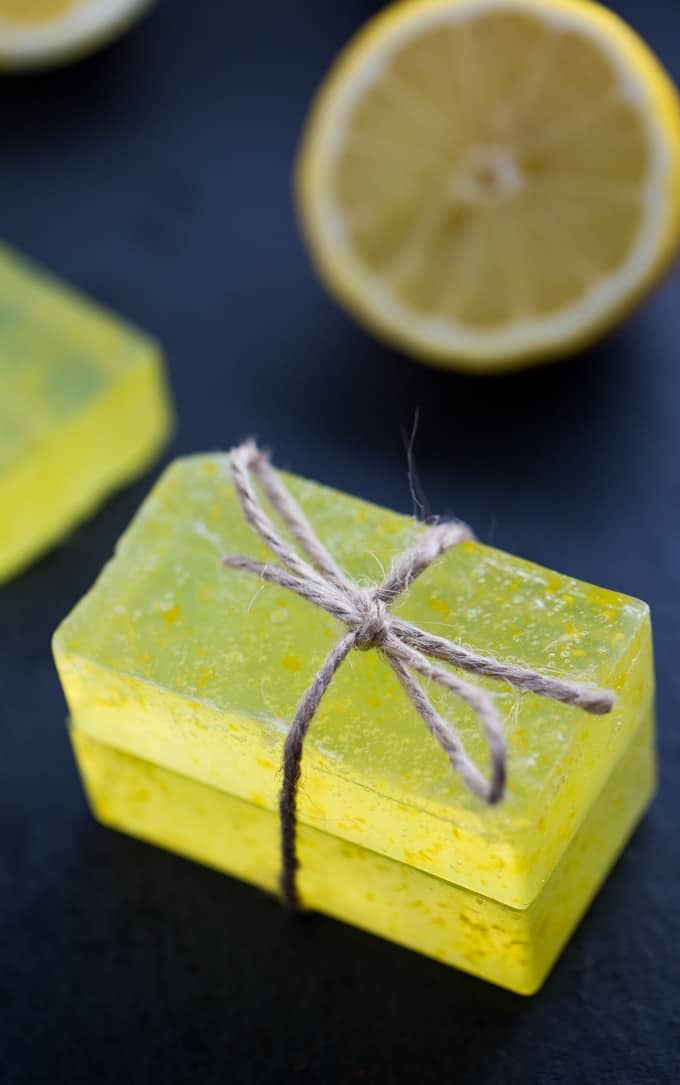 The glycerin soap melts so clear that you can barely see it in a glass bowl. I took the zest of one lemon and some lemon essential oil to create these bars of Lemon Zest Soap. The lemon zest adds the pretty yellow colour naturally so there's no need for artificial soap dye.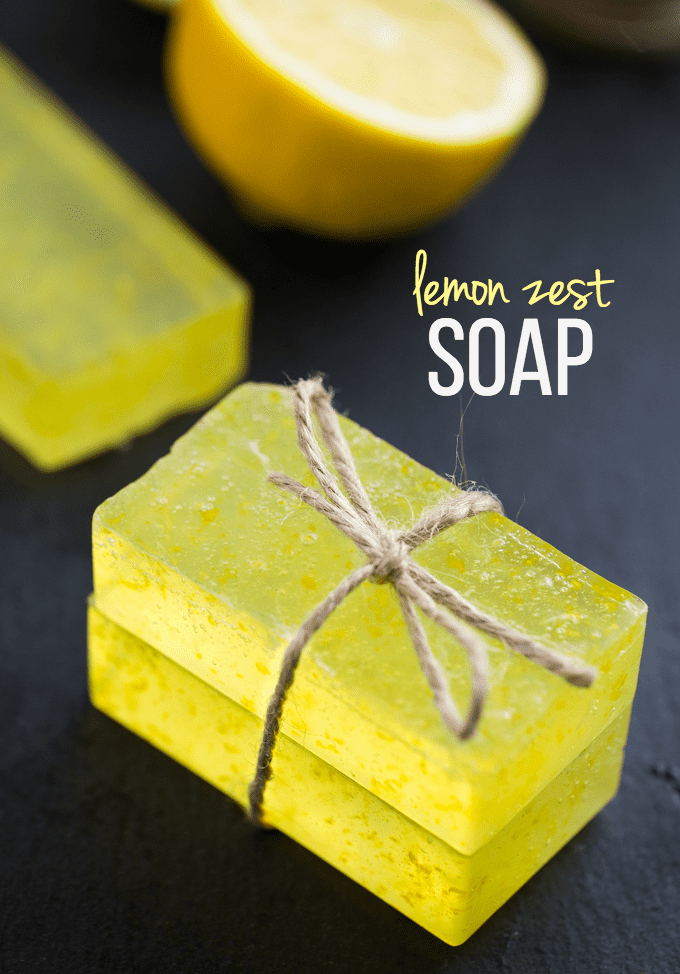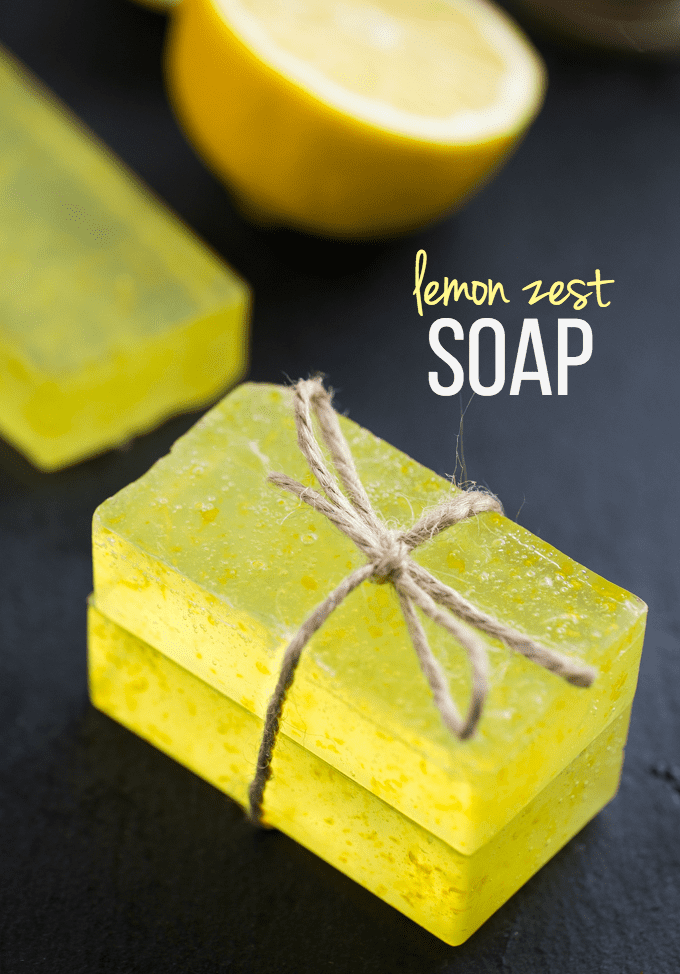 Ingredients
They lather up nicely and leave your skin soft and lemony fresh!
I made a bunch of extras so I could give to my family to try out. They'd also make a nice gift. Wrap a couple bars up in some twine and put it in a pretty bag with a card. Homemade gifts are the best.


Am I all soaped out yet? (Don't think that's a word, but oh well!) Nope. I've got more easy soap recipes coming up. They are just too much fun and simple to make and I have quite a few birthdays coming up!
What are your favourite soap scents? I'm always open to new ideas to try!
Lemon Zest Soap
Only three ingredients in this simple DIY! This Lemon Zest Soap smells fresh and clean and feels great on skin.
Materials
12 cubes of clear glycerin melt and pour soap
zest of one lemon
20 drops of lemon essential oil
Tools
Silicone soap mold
Bowl
Spoon
Instructions
In a microwaveable bowl, add your cubes of glycerine soap. Microwave on high for 30 seconds. Microwave an additional 10 seconds and check to see if it's melted. Repeat for another 10 seconds until it's melted. Stir.
Add in drops of lemon essential oil and lemon zest and stir. Carefully pour into soap mold. Let sit for 40 minutes to an hour before attempting to remove it.
To remove, carefully push on the bottom of the mold until the soap releases.
Recommended Products
As an Amazon Associate and member of other affiliate programs, I earn from qualifying purchases.