Caramel Latte Tea Cup Candle
This Caramel Latte Tea Cup Candle makes a lovely gift for a coffee drinker on your holiday gift list. The best part is that you can make it easily and in a short amount of time.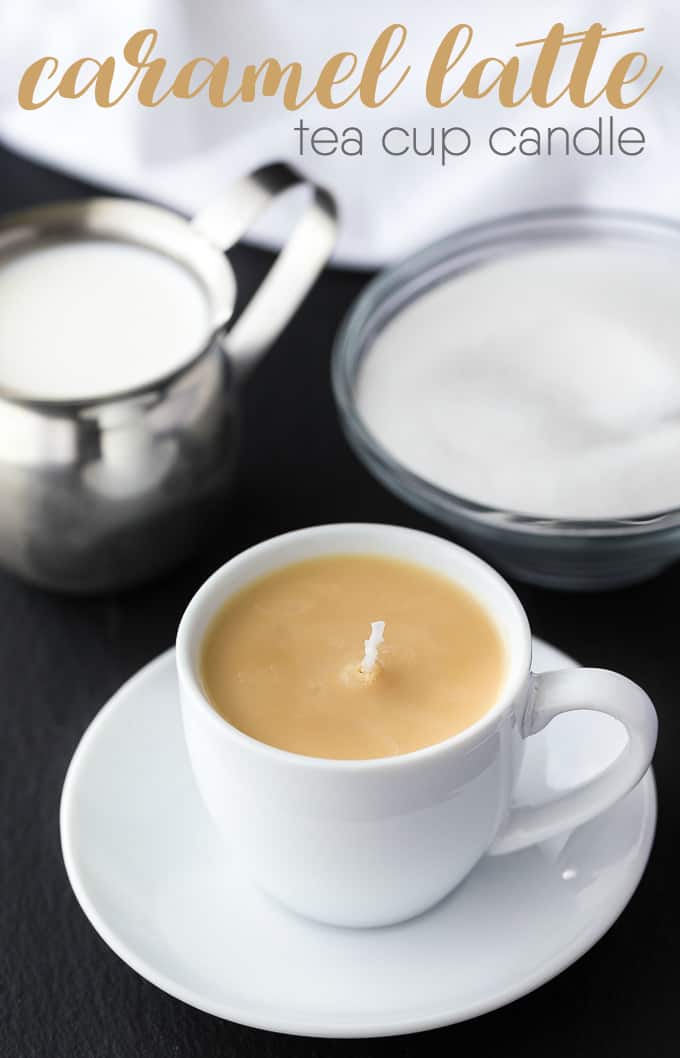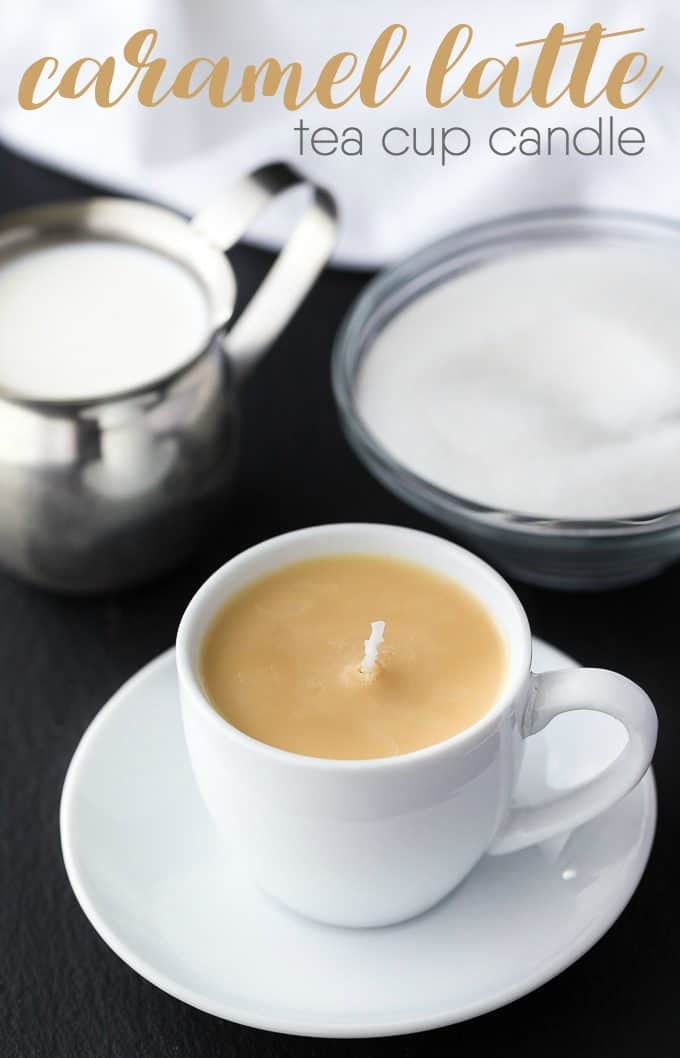 What You'll Need

Any tea cup will do. Just make sure you buy a wick big enough to fit in it. My tea cup was small so I only needed a small votive size wick.
Prepare your tea cup by placing a small amount of wax adhesive to the bottom of your wick and placing it in the centre of your tea cup. Hold for a few seconds and set aside.
The trick to figuring out how much wax flakes you'll need is easy. Fill your tea cup to the brim with soy wax flakes and dump them into a bowl. Then repeat again. Yes, you'll need at least double the wax to fill your tea cup. I learned that the hard way while I was making this candle.
Add your soy wax flakes to a bowl over a boiling pot of water. Stir occasionally until it melts. Then, using a thermometer, heat the wax until it reaches 160F. Remove from heat and stir in several drops of caramel liquid dye until you reach your desired colour. I used about 6 drops in mine. Add in 10 to 15 drops of your scent and stir.
Carefully fill the tea cup with the wax and let it harden at room temperature. It takes about an hour or so.
Pretty straightforward right? Do you know anyone who would like this DIY gift?