If you love invigorating, fresh scents, you have to make a batch of this Orange Zest Soap! It's so easy and is ready to use in under an hour.
This post contains affiliate links.
The melt and pour soap bases are awesome that way! It's literally microwaving to melt the base and then adding in your ingredients. Use any silicone mold you have on hand. Give them as gifts or keep them for use in your home. I did both!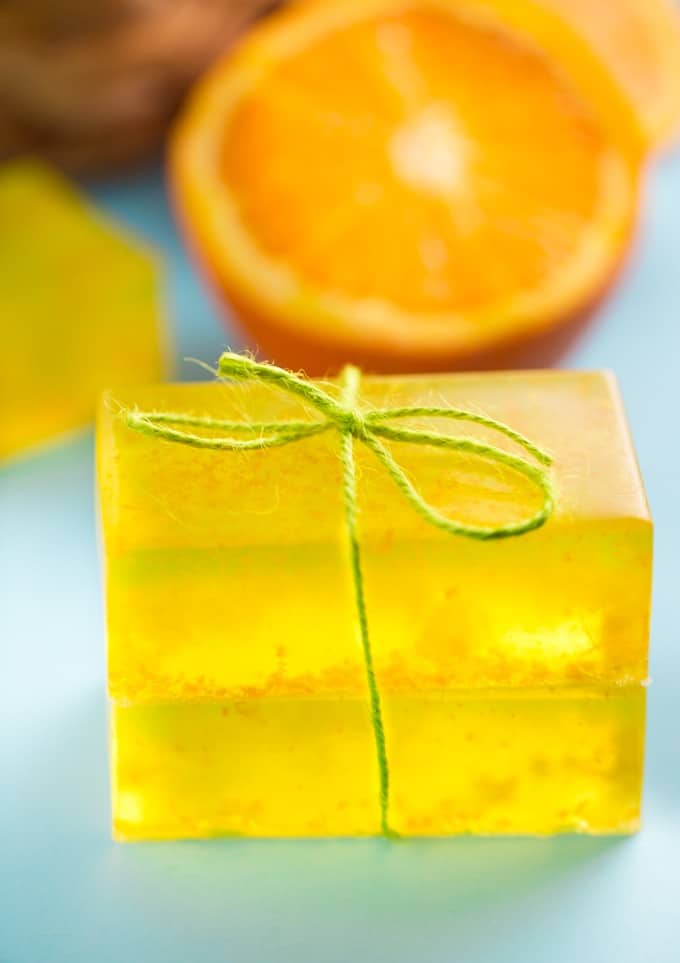 The orange zest will also give your soap a pretty colour. I had some soap dye on hand just in case, but was happy to see it transform into the perfect shade.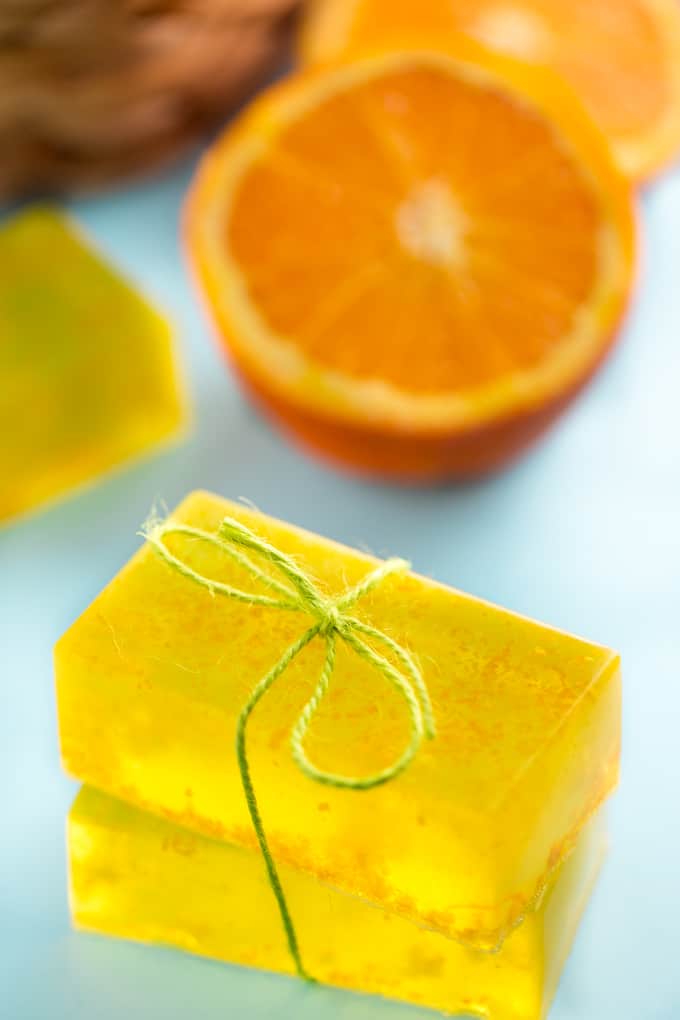 This is the kind of soap you want to use for your morning shower when you are just rolling out of bed. I find orange helps to wake me up and makes me want to start my day.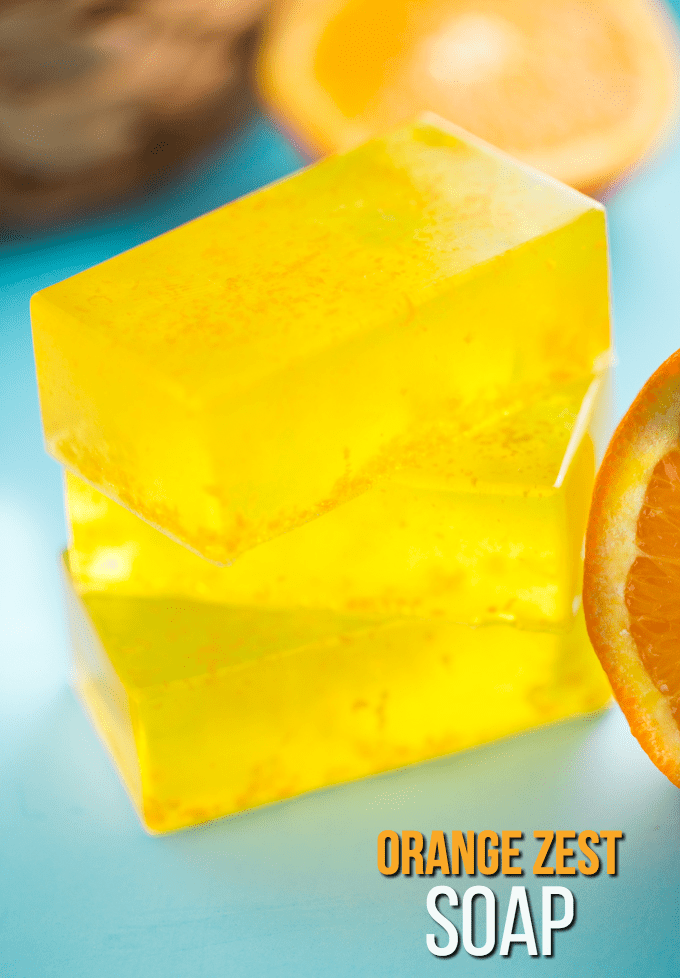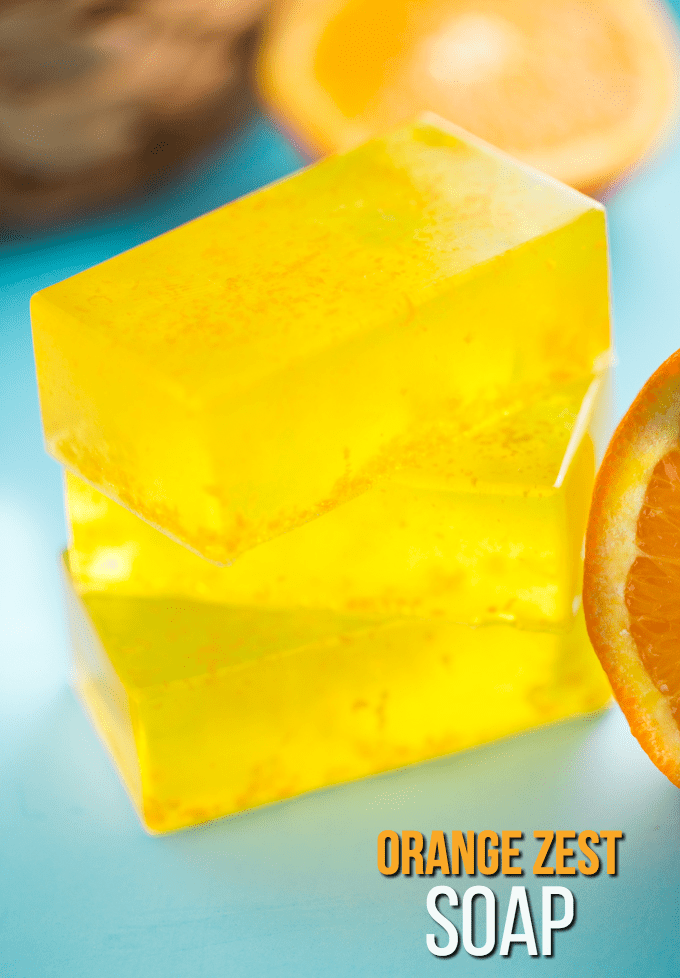 Ingredients

Now when I see oranges on sale at the grocery store, I'll have to buy extras so I can make more of this soap. I gave some to my sister and she loved it. She has requested a couple more bars when I make more.
Because this soap uses fresh ingredients (ie. the zest), I would use it right away. Don't leave it sitting around for months! I have other soap recipes you can do that with, but this one put it in your bathroom right away to be enjoyed by your family.
I've created lemon zest soap and now orange zest soap. Maybe I'll do lime next! Might as well continue on with the rest of the citrus fruit family, right?
Are you a fan of the citrus scents?
Orange Zest Soap
Fresh and invigorating! Make up a batch of this lovely glycerine soap for your family in under an hour.
Materials
12 cubes clear glycerine melt and pour soap
20 drops orange essential oil
zest of one orange
Tools
Bowl
Silicone soap mold
Spoon
Instructions
In a microwaveable bowl, add your cubes of glycerine soap. Microwave on high for 30 seconds. Microwave an additional 10 seconds and check to see if it's melted. Repeat for another 10 seconds until it's melted. Stir.
Add in drops of orange essential oil and orange zest and stir. Carefully pour into soap mold. Let sit for 40 minutes to an hour before attempting to remove it.
To remove, carefully push on the bottom of the mold until the soap releases.
Recommended Products
As an Amazon Associate and member of other affiliate programs, I earn from qualifying purchases.