Citrus Bliss Infused Water
The heat is on and I can't stand it! I hate being hot. Give me 15°C weather any day. I prefer to step outside and feel refreshed and not like I just stepped into an oven. One way I stay cool in the heat and humidity is being drinking lots of water. I like the taste of water and the colder the better. I will admit that it does get a little blah day and day out.
I bought a funky new container at Canadian Tire the other day and thought it would be perfect for some fruit infused water. I have lots of oranges already in my fridge (my addiction) so I picked up some lemons and limes and decided to make citrus water.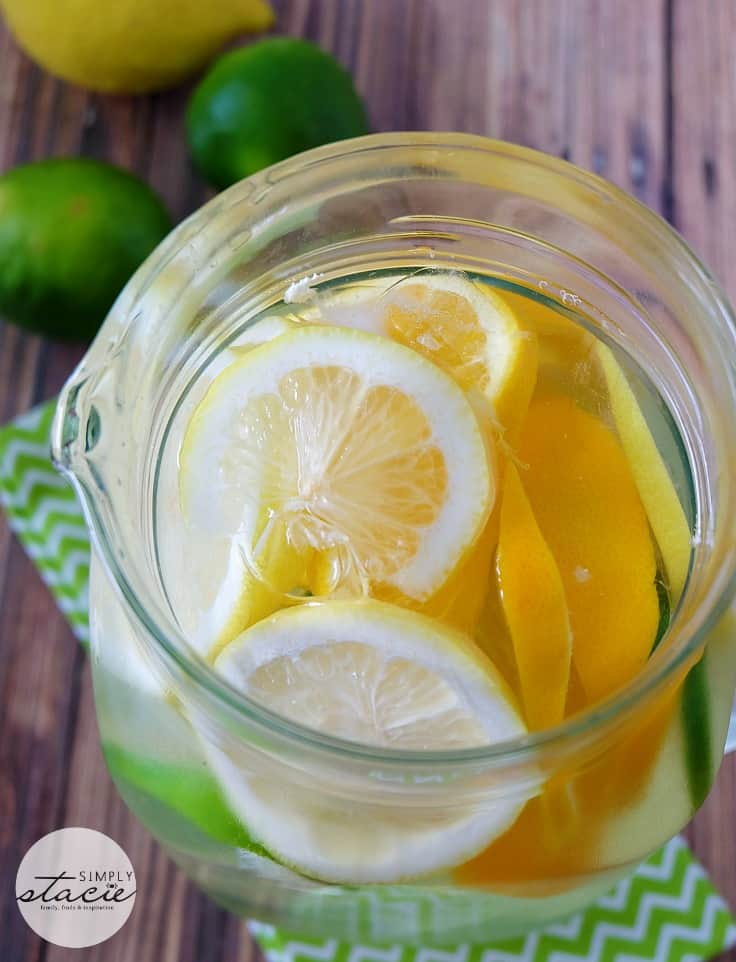 It's basically just ice, cold water, limes, an orange and a lemon, all sliced up nice and pretty. Give it a little stir and that's it. It's chilling in the fridge when my thirst hits.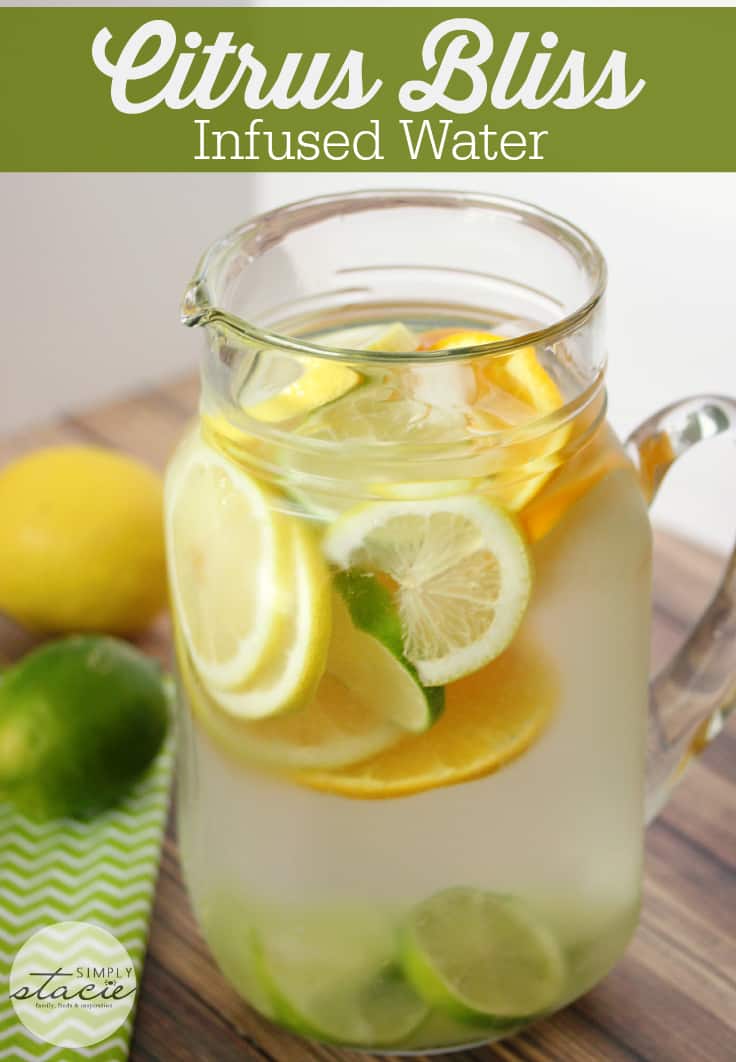 My aunt always said that she likes to drink a glass of lemon water before a meal because it helps her stay slim. I'm going to give it a try, but drink this water instead.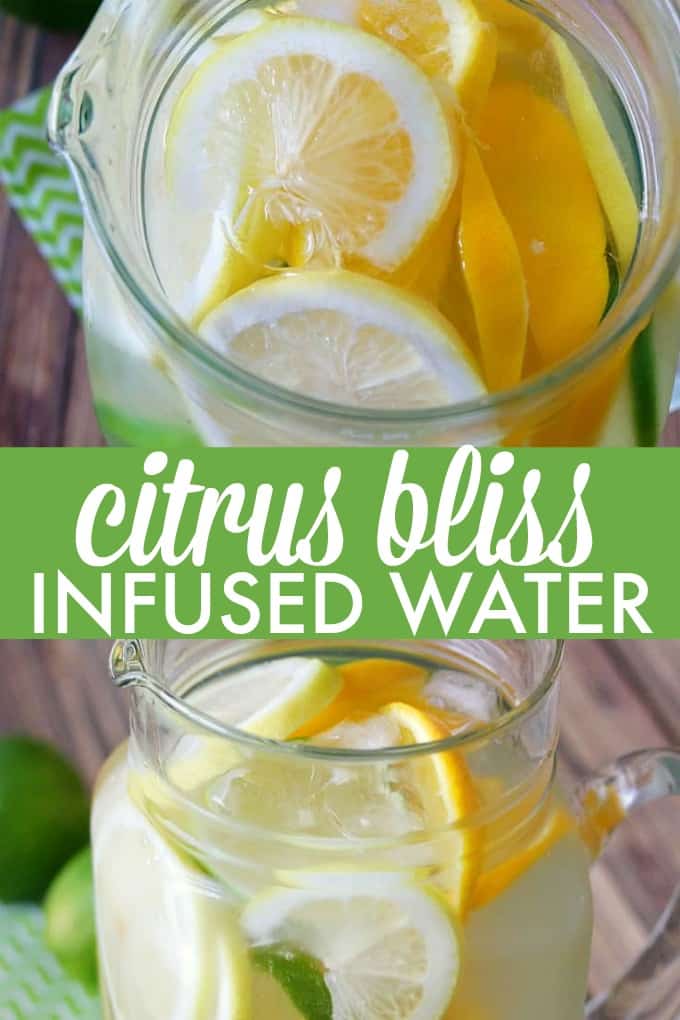 My daughter, Bridget, is also citrus obsessed. This kid will eat a lemon like an orange without batting an eye. No way I could do that. She's also been enjoying our tasty new water.
For another fruit-infused water recipe, try this Strawberry Agua Fresca.
What do you drink to stay hydrated in the hot summer months?

Citrus Bliss Infused Water
Simple, refreshing recipe for Citrus Bliss Infused Water made with lemons, limes and oranges.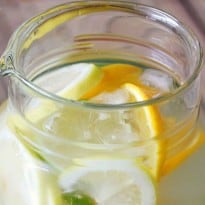 Ingredients:
8 cups of water
2 limes, sliced
1 lemon, sliced
1 orange, sliced
ice
Directions:
Add water to a large pitcher. Add in limes, lemon, orange and ice and stir. Serve cold.