Homemade Cream of Tomato Soup
As the winter drags on and the temperature dips in Vermont, I find myself craving something nice and warm for lunch instead of a salad. I don't want to totally blow my daily calorie allowance by choosing something high in fat and calories though. I'd like to enjoy a hot lunch that is healthy at the same time.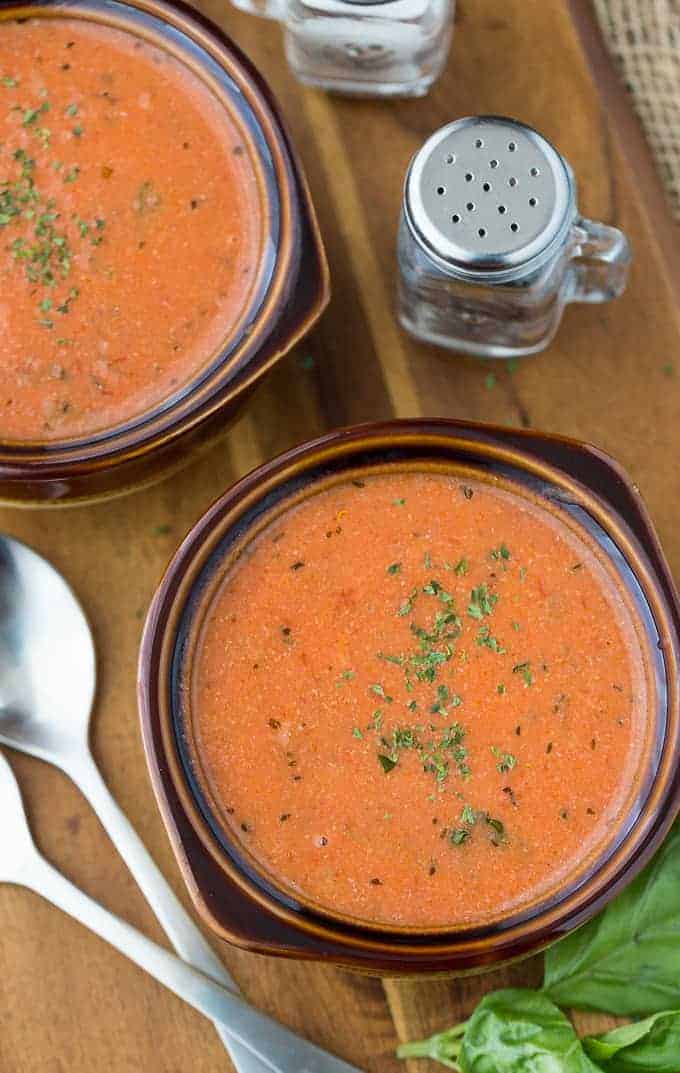 One of my favorite cold weather lunches is a big bowl of cream of tomato soup. You don't need to head to the grocery store to buy a can of soup to enjoy this. It's very simple to make your own homemade cream of tomato soup with only a few basic ingredients.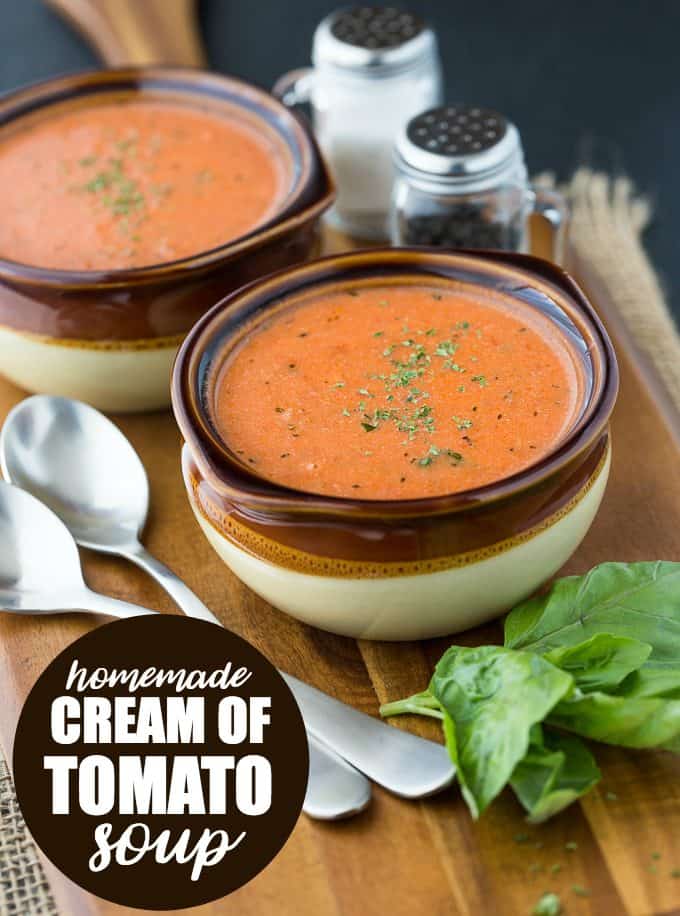 Homemade Cream of Tomato Soup
Ingredients:
2 tbsp olive oil
1/2 onion, chopped finely
1/2 tbsp minced garlic
1 28 – 32 oz can of crushed or pureed tomatoes
1/4 tsp baking soda
1 tbsp dried parsley
salt and pepper to taste
1 tbsp fresh basil
1 tbsp honey
2-3 cups of skim or low fat milk
Directions:
Saute the onion and garlic in the olive oil until it is translucent.
Add the tomatoes, baking soda, parsley and salt and pepper.
Bring to a boil. Simmer for 10 minutes over medium low heat.
Add the honey and basil. Check and add more salt and pepper as needed.
Add in 2 to 3 cups of skim or low fat milk depending on whether you prefer your cream of tomato soup thicker or thinner. Warm & serve.
Ellen is a busy mom of two teenagers who left the corporate world in 2008 to focus on a more eco-friendly life. She lives in rural Vermont where she juggles family, two blogs and a career in social media. You can find her at Confessions of an Overworked Mom [2] and The Socialite's Closet [3].