Ketchup Dipping Sauce Recipes You Are Going to Love
I usually only eat ketchup with my burgers, French fries and hot dogs, but that's about to change. As it turns out, ketchup is pretty darn good in dipping sauces and can be used in a variety of ways. I recently tried out a couple dipping sauce recipes using Great Value Ketchup and was impressed by the results. I think you will be too once you try them out!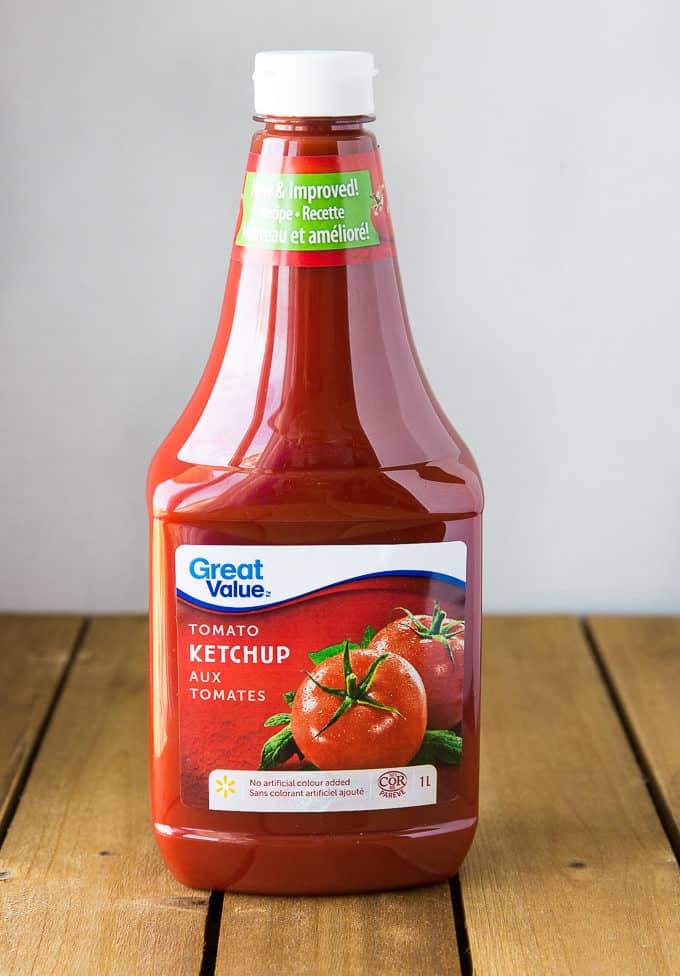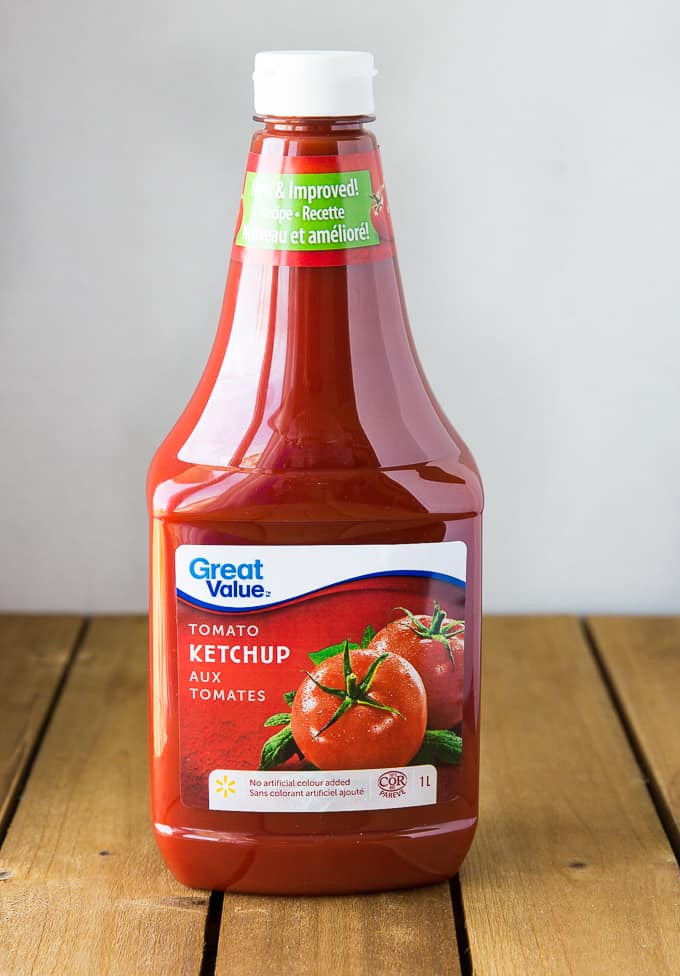 This was my first time trying Great Value Ketchup, but it won't be my last. I was pleasantly surprised by the quality and taste. I know some of us typically stick to one brand when we buy our ketchup, but after trying Great Value Ketchup, I realized what I was missing! I loved its smooth tomato flavour. The bottle says it's a new and improved recipe and I loved this new version!
Though it's yummy on its own, I wanted to test it out in some recipes. Walmart Canada has two amazing dipping sauce recipes that I'm sharing today. Let's just say my family could not get enough of them. Wait till you see how simple they are to make. Even a kid could make them….and my youngest daughter did!
Bloody Caesar Ketchup
Caesars are my drink of choice. I love their savoury spiciness. I was curious to see how this recipe would taste in comparison. You'll need Great Value Ketchup, Great Value Celery Salt, Great Value Sizzlin' Hot Sauce, Worcestershire sauce and bottled clam juice.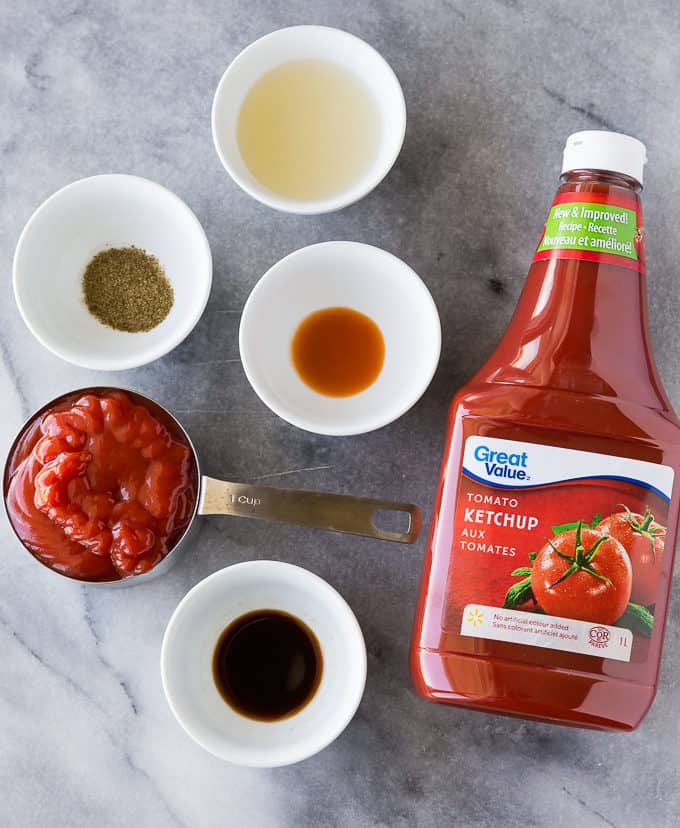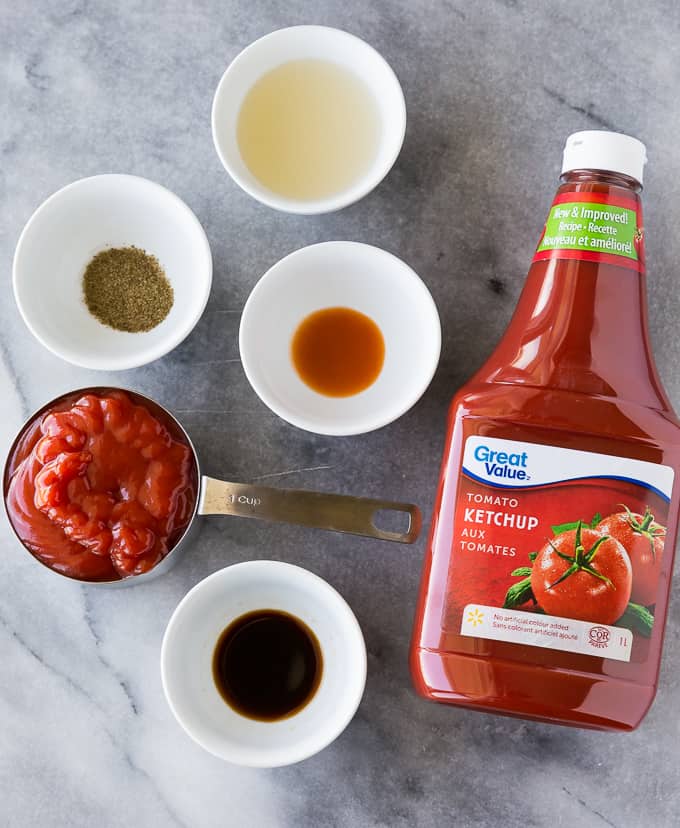 Add all the ingredients to a bowl and stir to combine.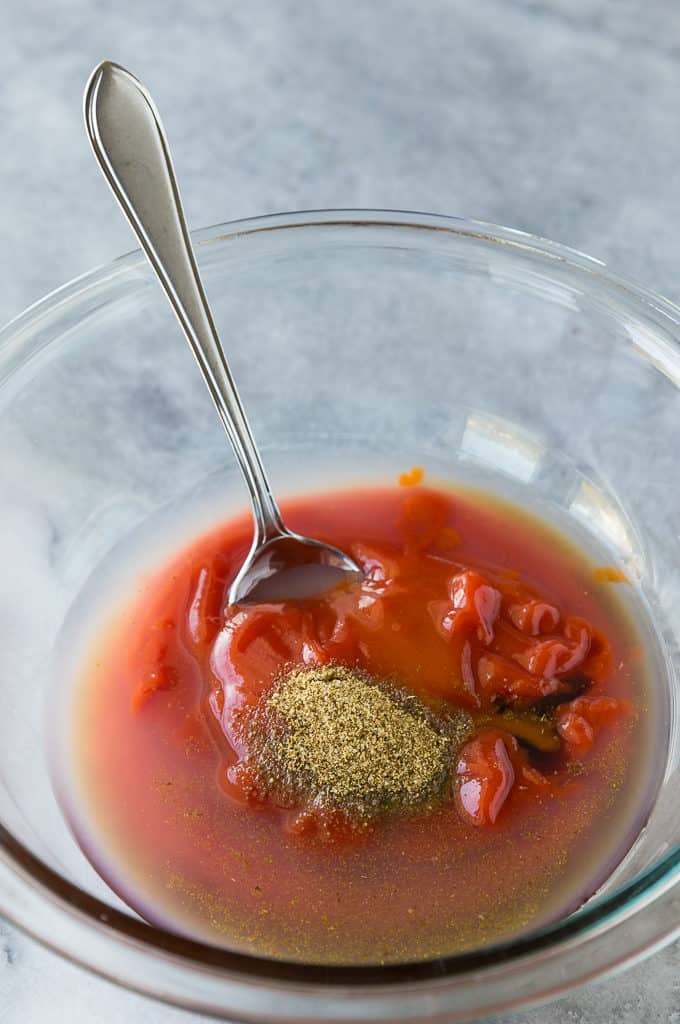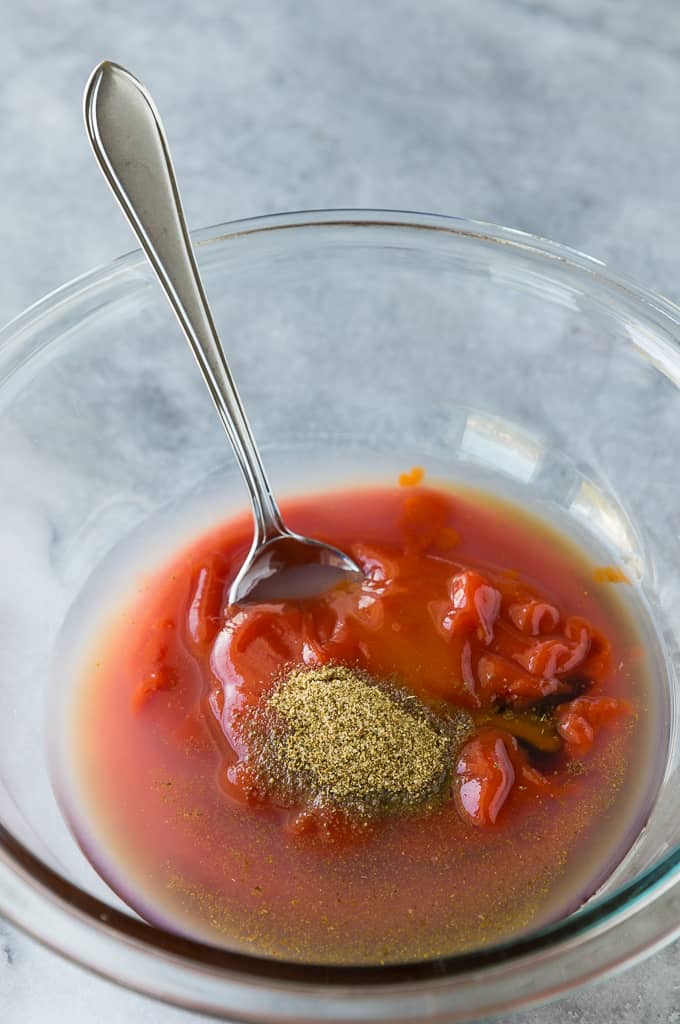 Store the bowl in the fridge until you are ready to serve.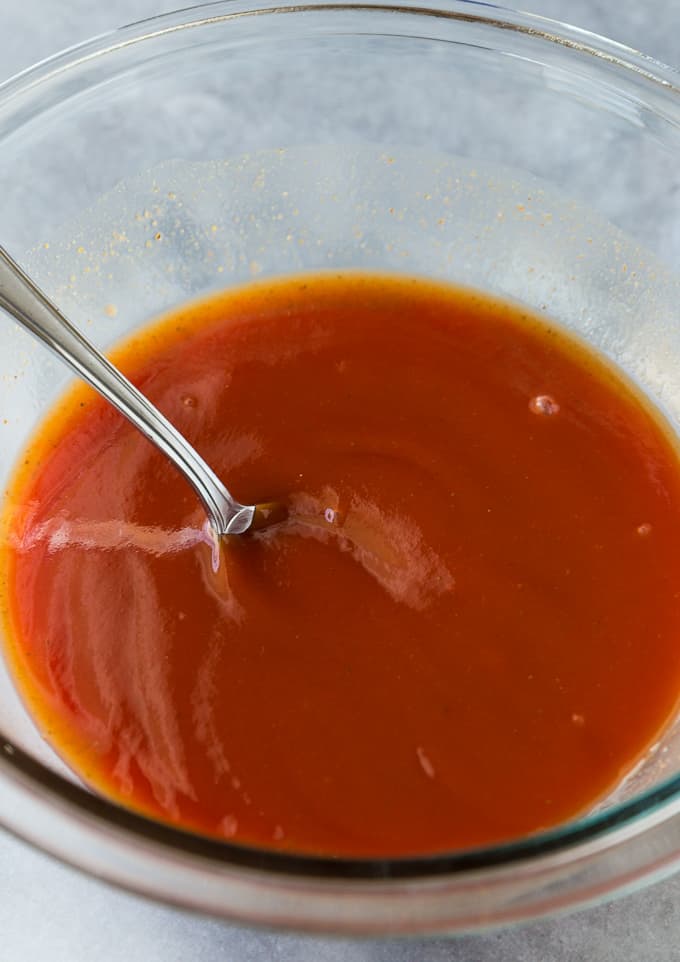 I snuck a quick taste before we put it in the fridge. It tastes just like the drink! All it's missing is the celery stick.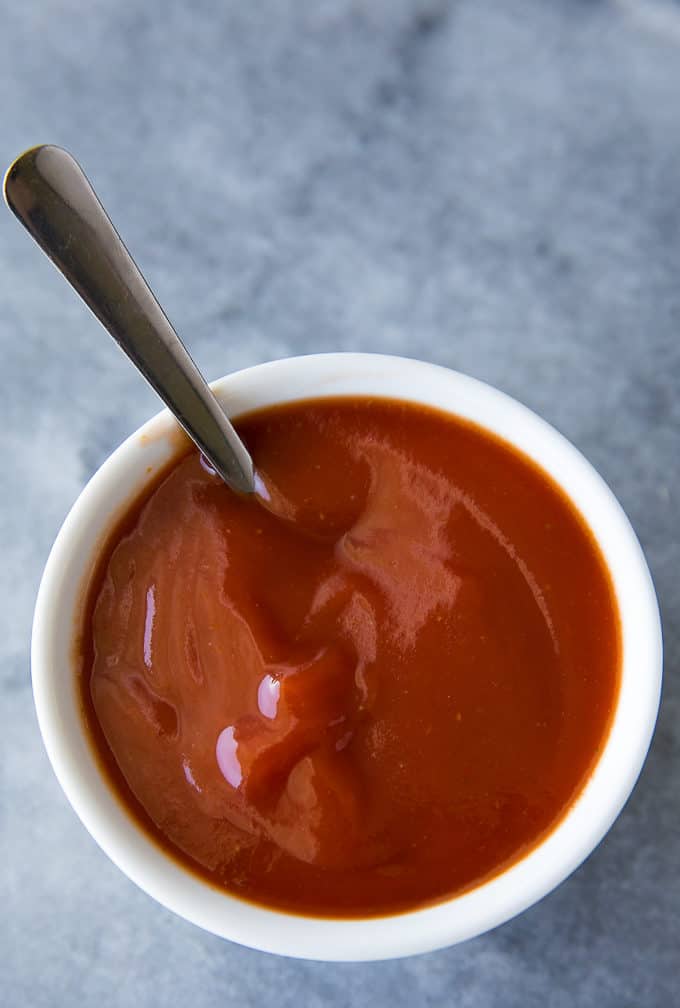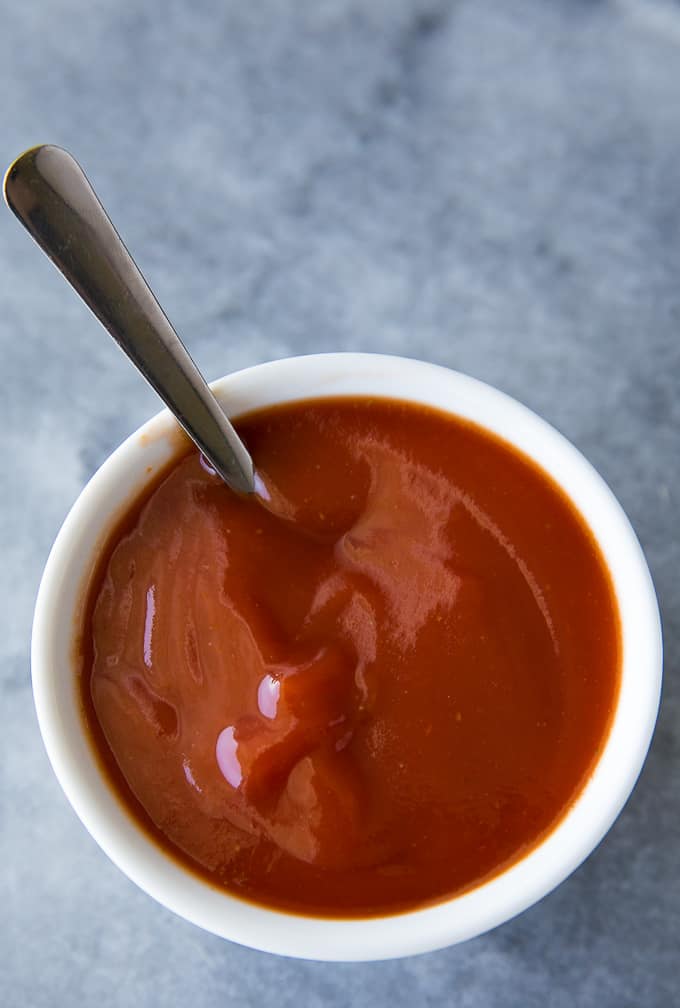 I served it with scrambled eggs for breakfast. John normally eats ketchup with his eggs, but I never have. I tried it out and discovered the Bloody Caesar Ketchup is the perfect pairing with your morning breakfast.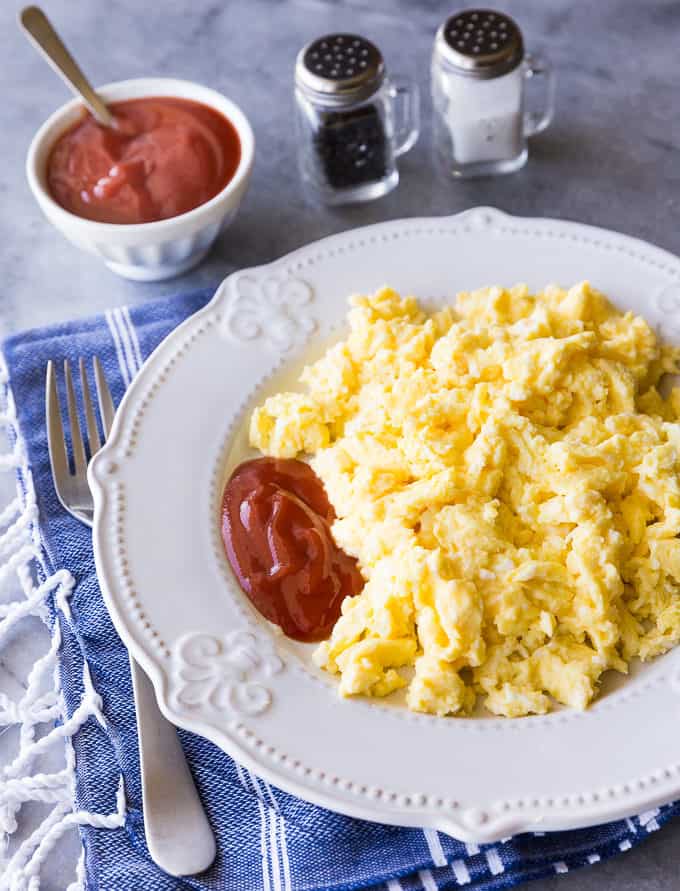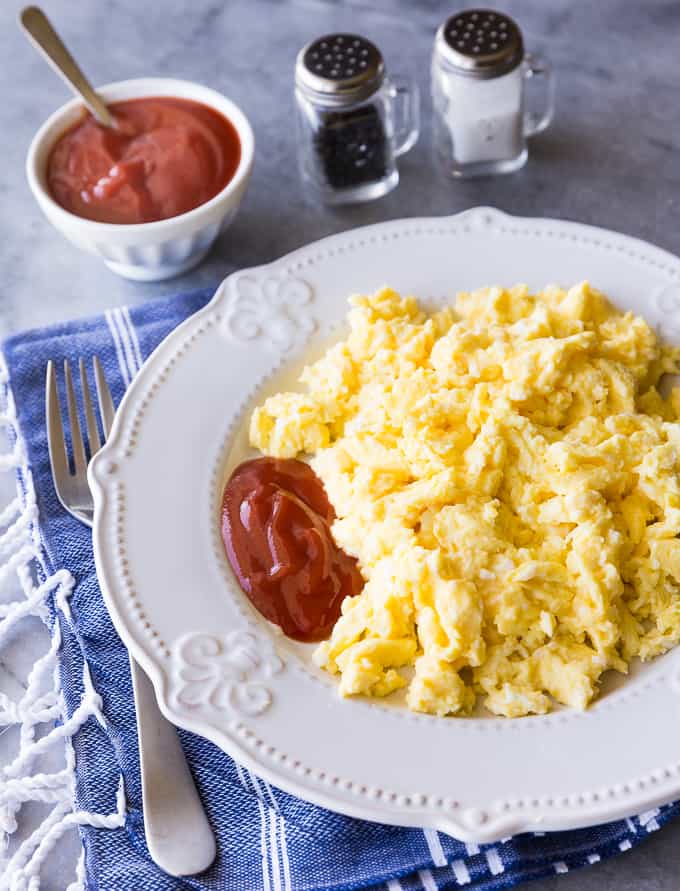 It adds a bit of extra spicy flavour and I was dunking every bite of eggs in the sauce.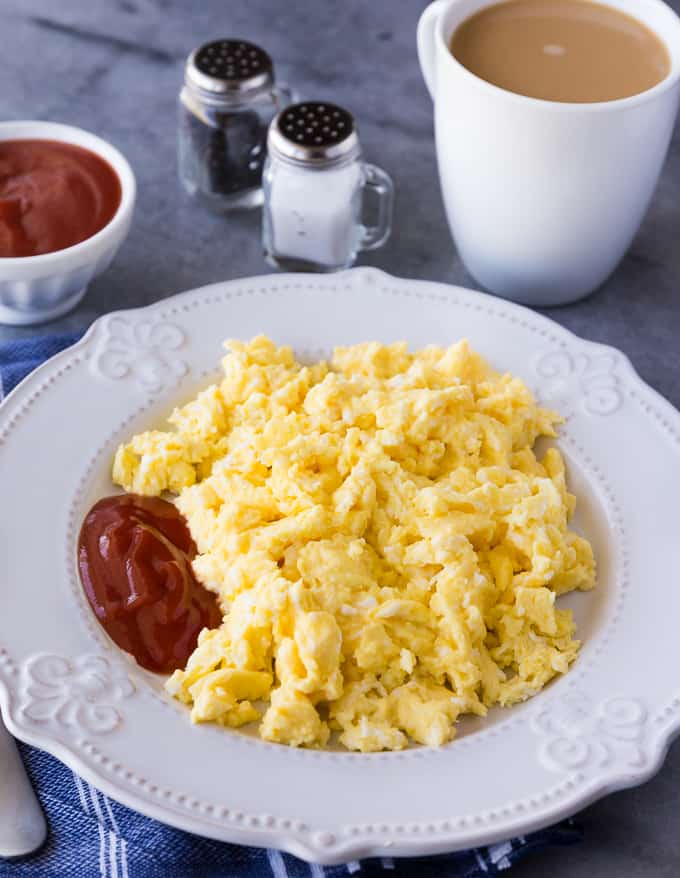 Even my daughters enjoyed it. They called it "spicy ketchup".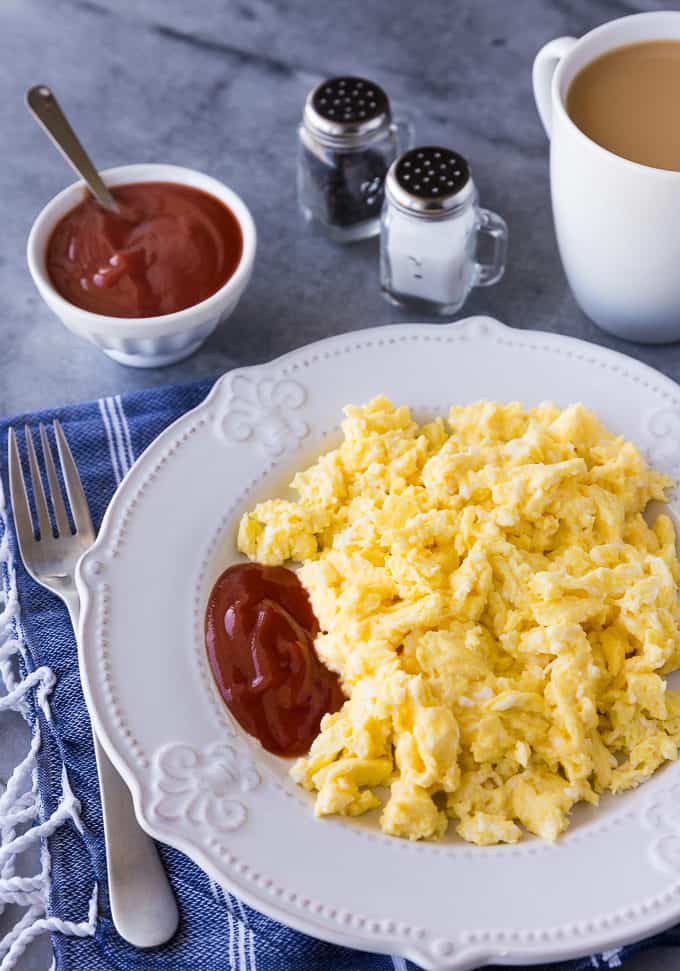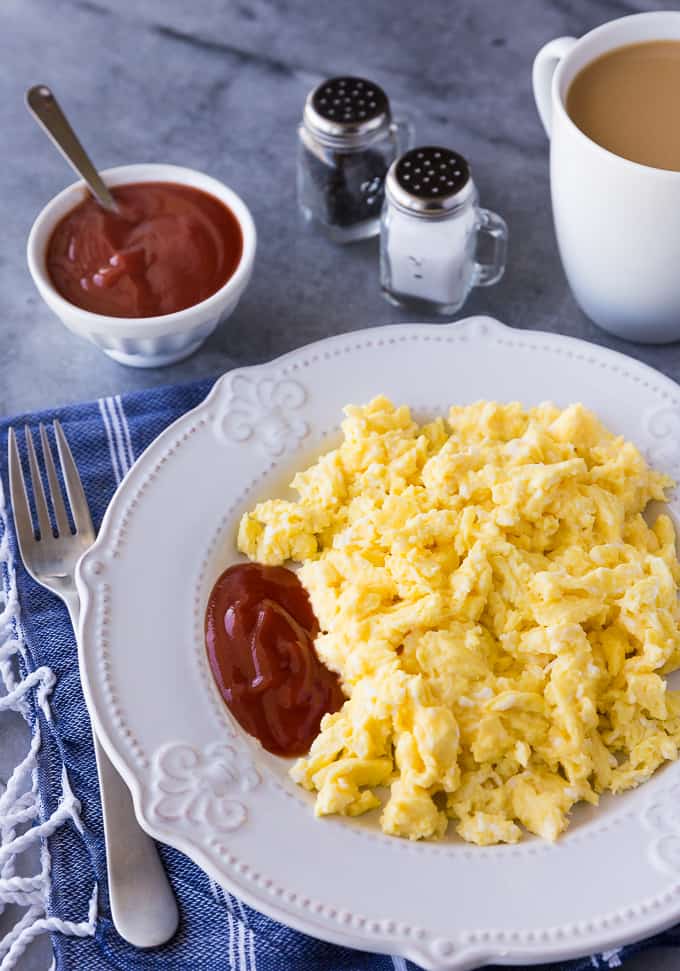 It's a great way to liven up a boring breakfast and because it's so easy to make, I know I will be making it again. I usually make a big batch of oven scrambled eggs when company comes to visit so I'll be adding this recipe as my go-to sauce for this occasion. I'm looking forward to trying it out with mac and cheese.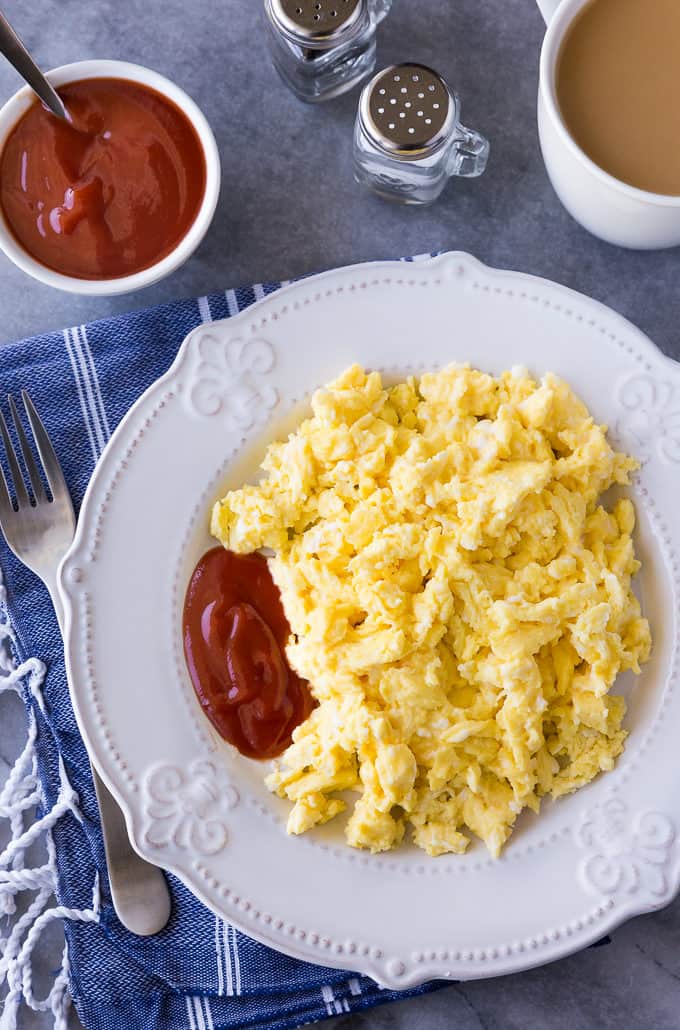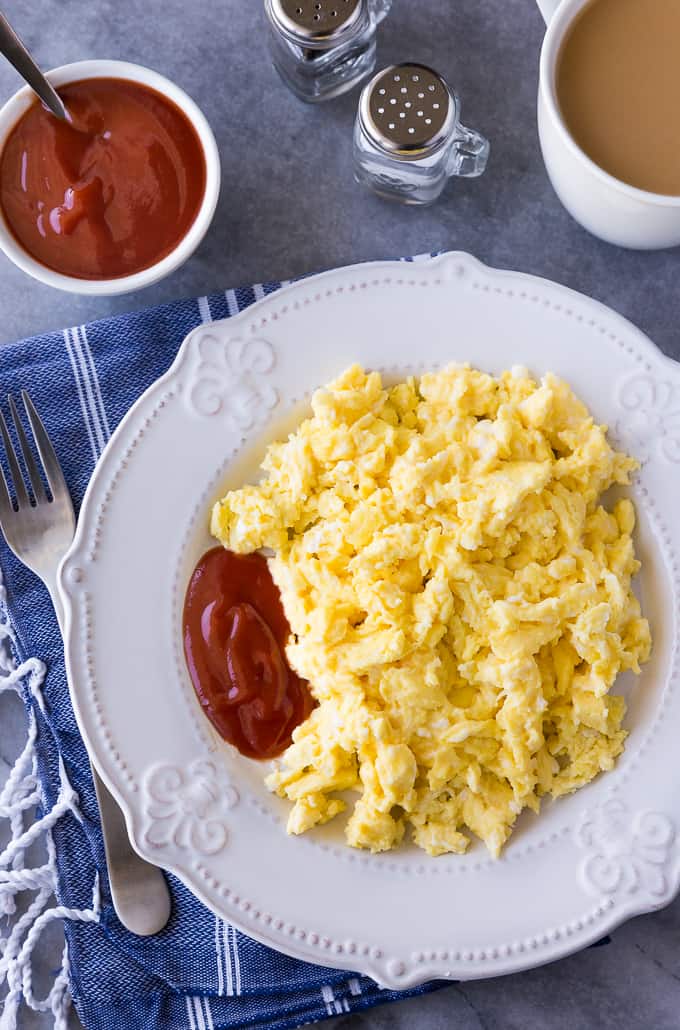 Creamy Argentinian Dip
For dinner, I made French fries with another Walmart Canada recipe, Creamy Argentinian Dip. I'm not that familiar with South American food, but loved this easy dipping sauce. It's also known as Salsa Rosada.
You'll need Great Value Ketchup, Great Value Real Mayonnaise, Great Value Chili Powder, Great Value Oregano Leaves and the zest of one lime.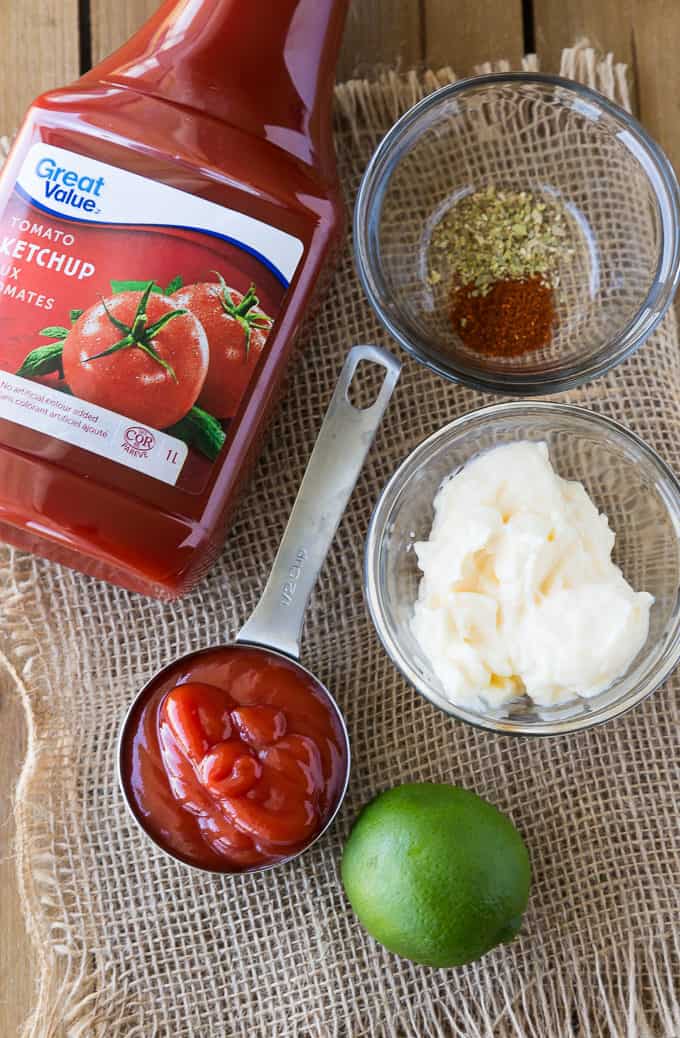 Bridget measured all the ingredients for this recipe and added them into a bowl.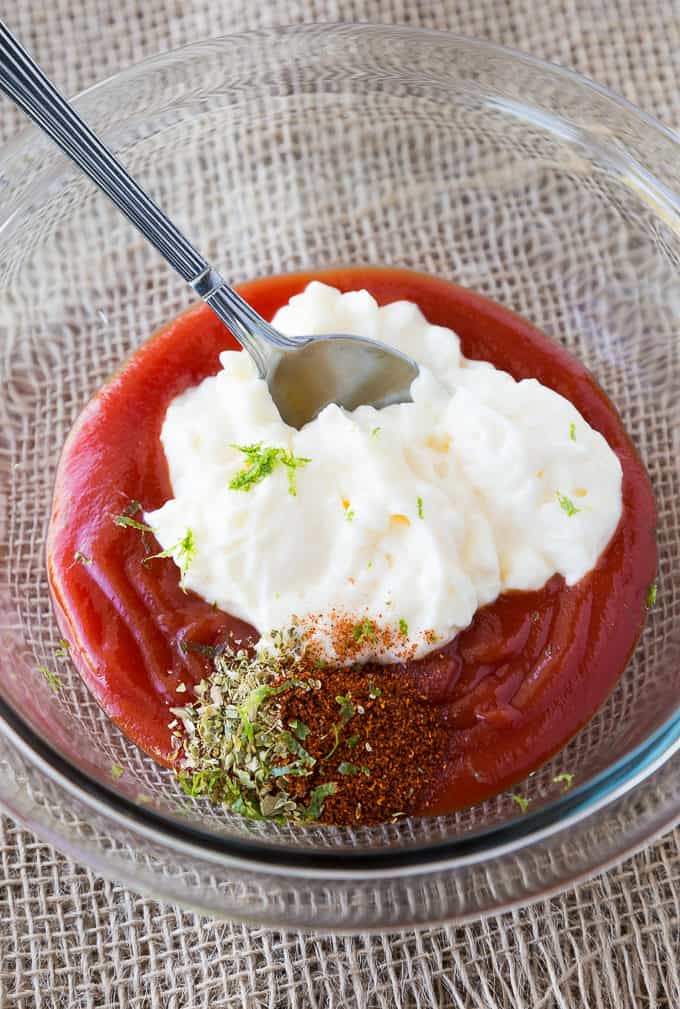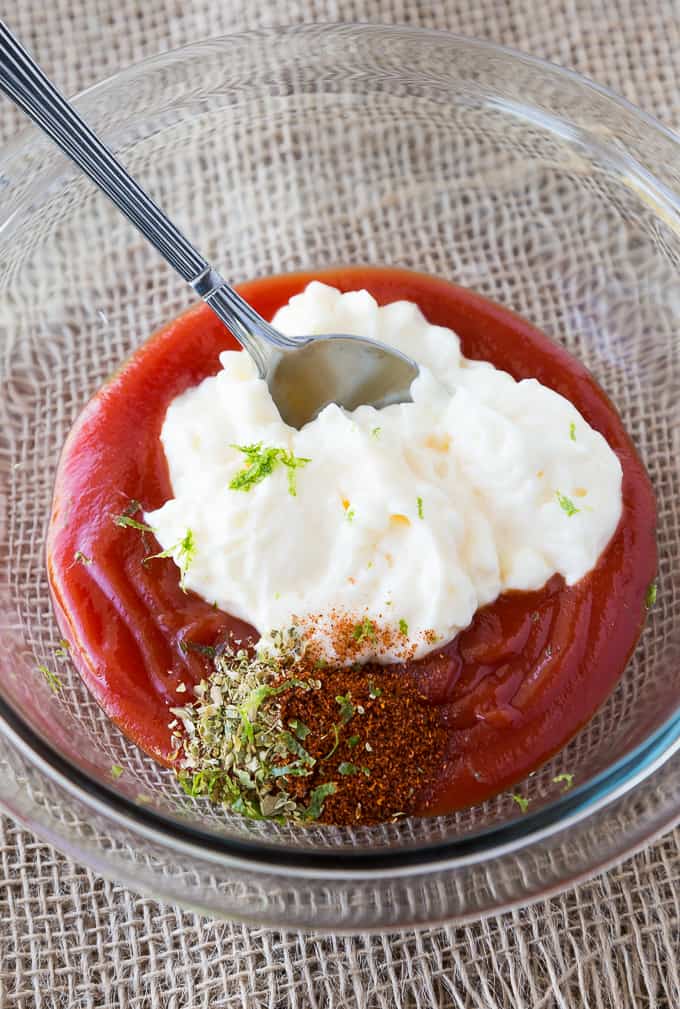 Look at that creaminess!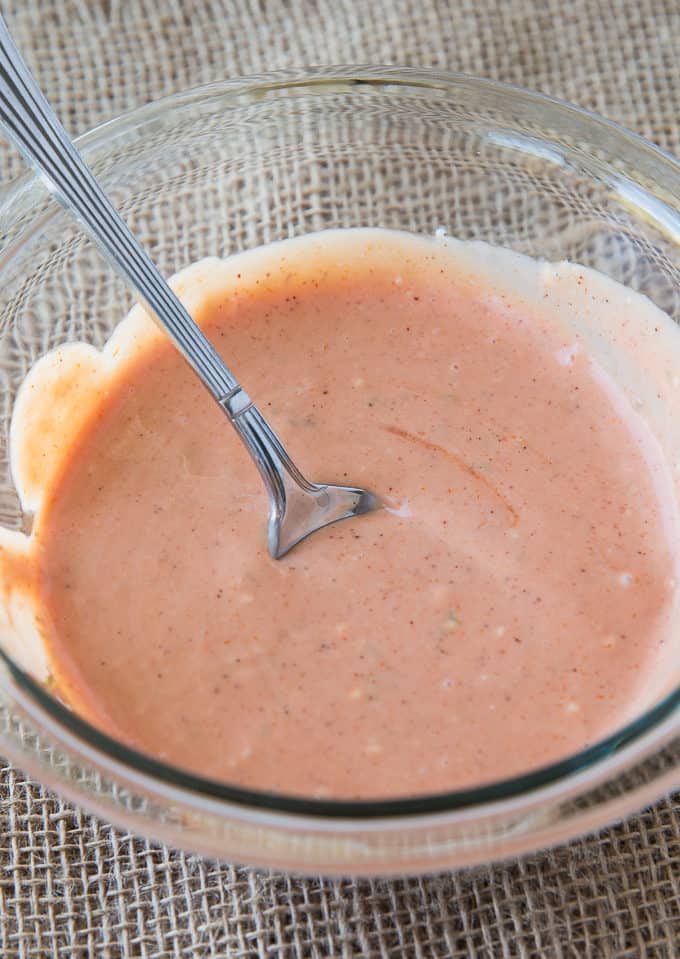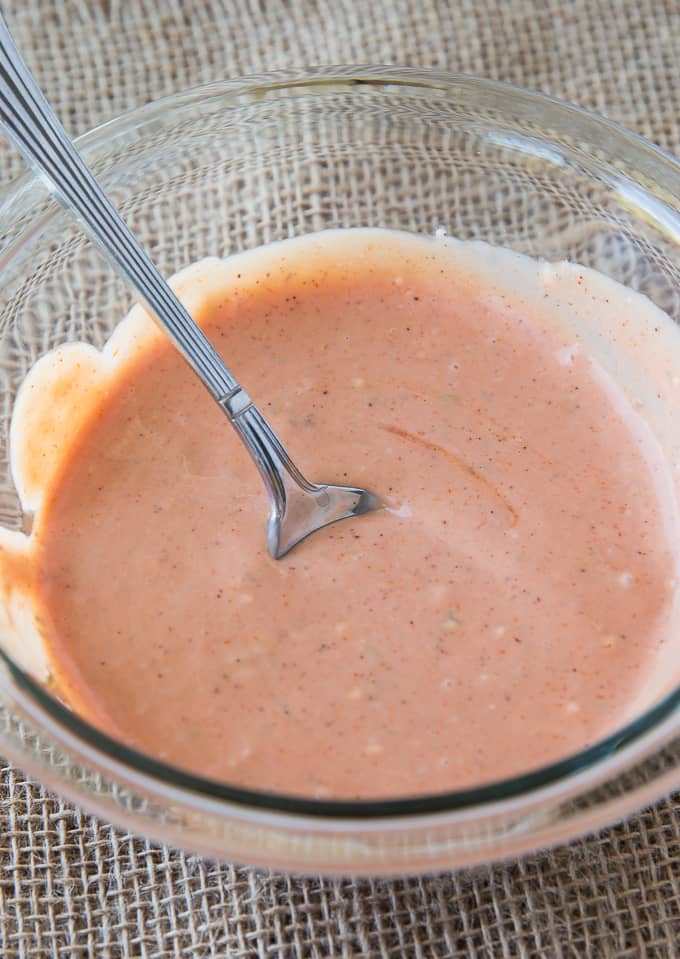 Bridget is a great helper in the kitchen. I like to include her when I'm cooking especially if it's something easy to make. Learning to cook is an important life skill.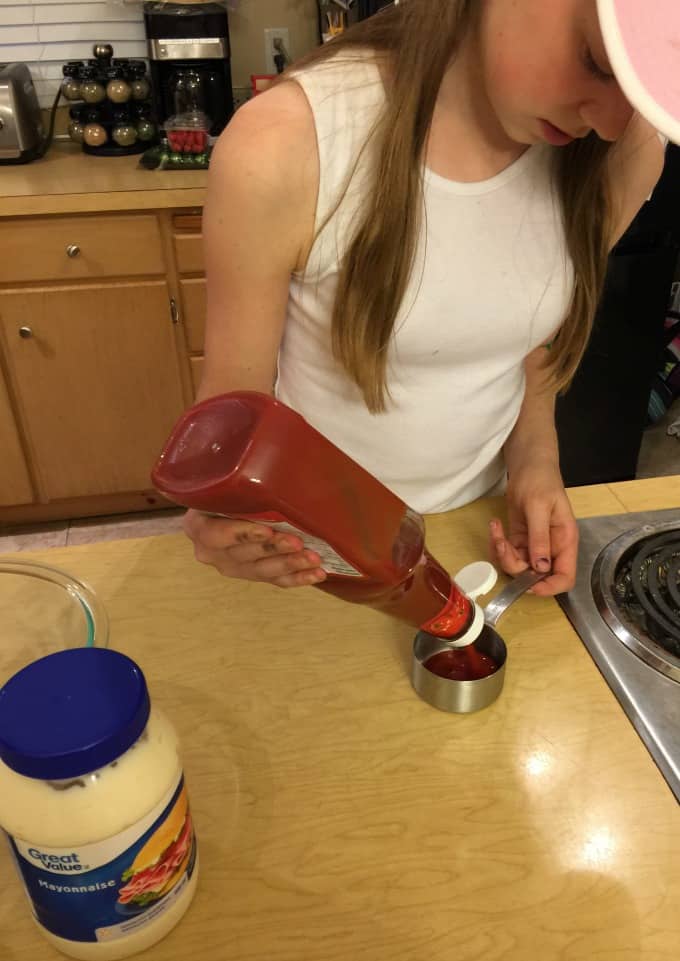 Plus, this recipe is so easy to create. It's perfect for young kids to make themselves.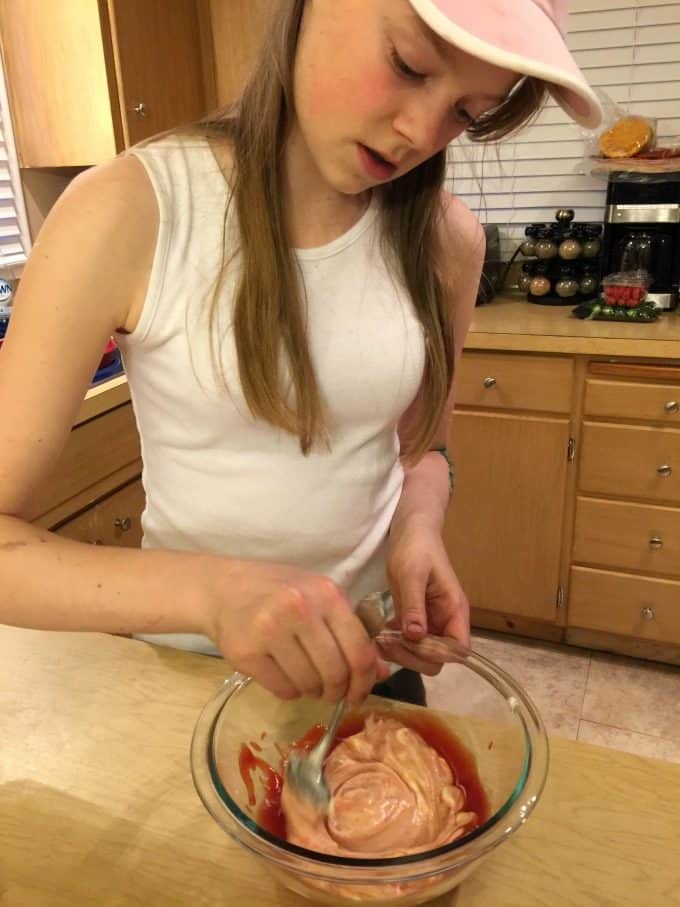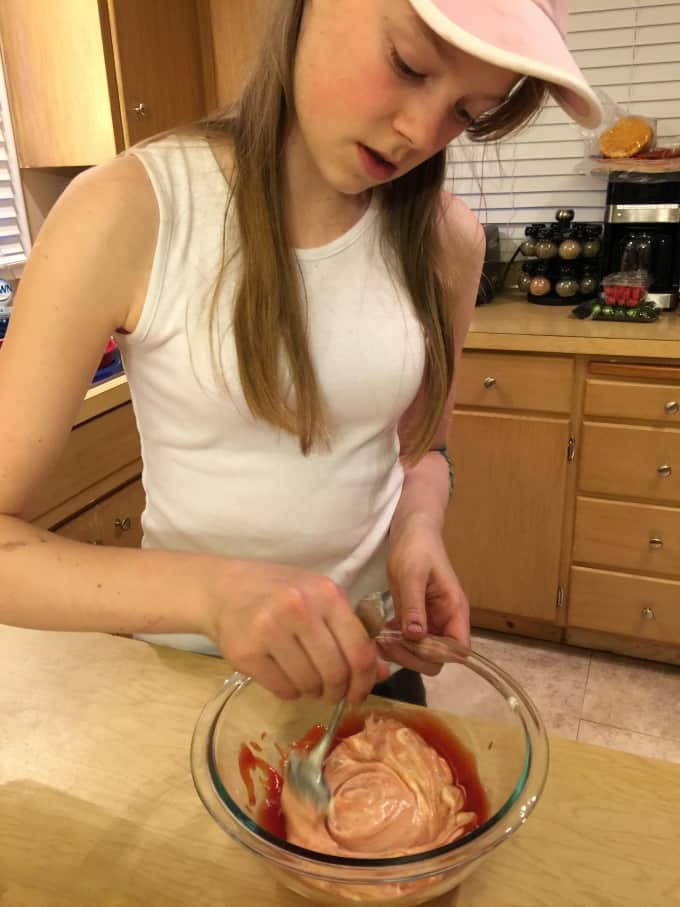 Bridget and I were tasting it right out of the bowl. It's one of those sauces that you just can't stop eating. Don't worry, I saved some for the French fries!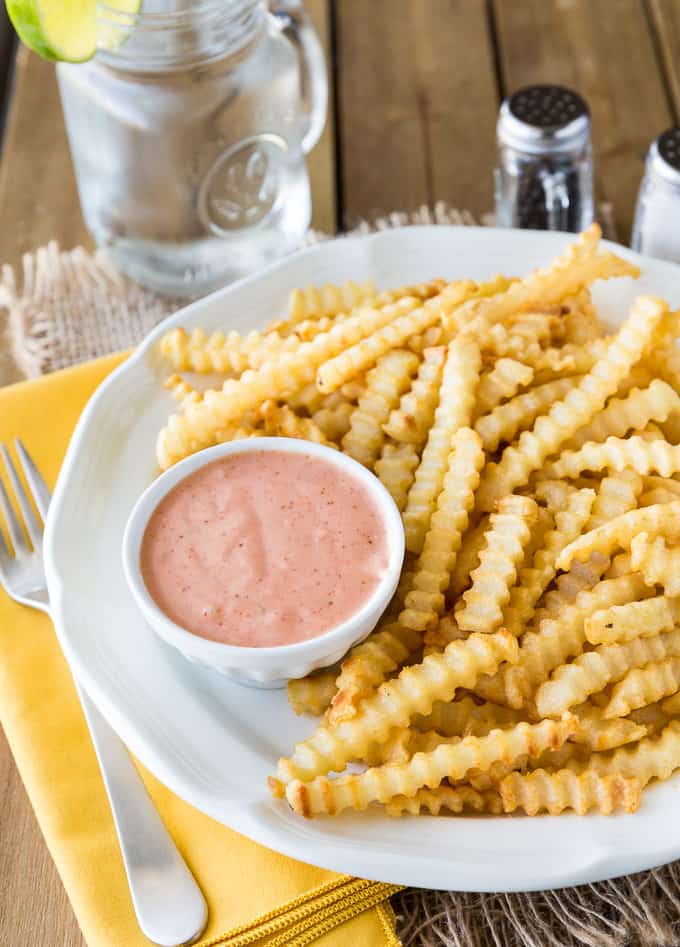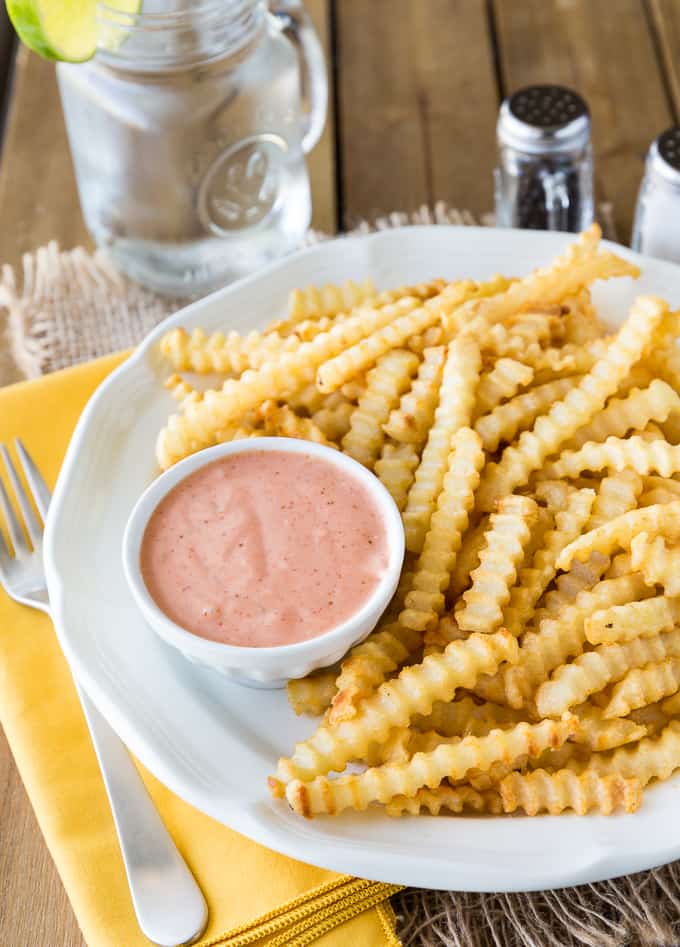 Everyone got their own little dipping sauce bowl to dunk their fries in.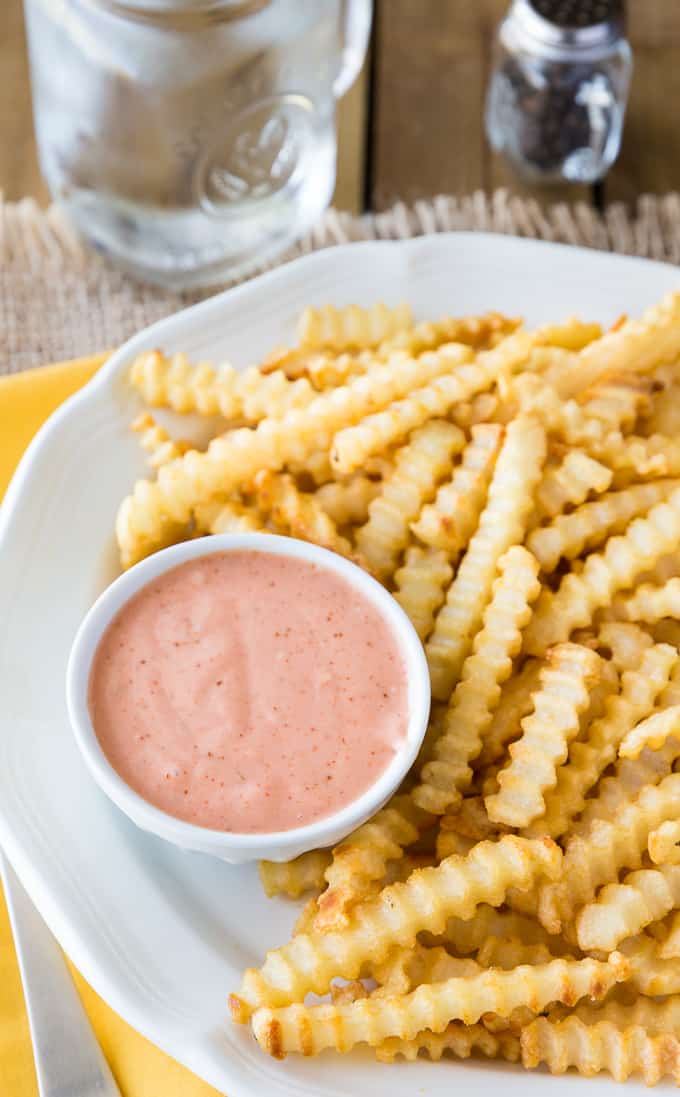 This Creamy Argentinian Dip has a creamy tomato flavour with a hint of spice. The lime zest adds some brightness and contrast.
As I was eating it, I was thinking of all the other ways I could serve it. I can't wait to add it to chicken breasts. You could also serve it with cooked shrimp and raw veggies.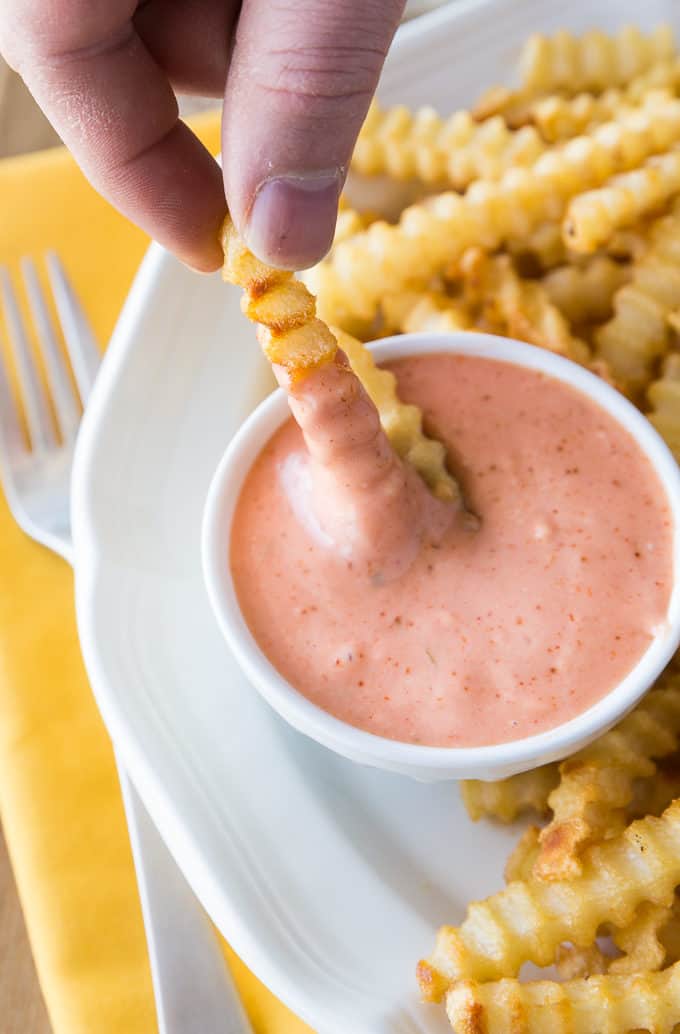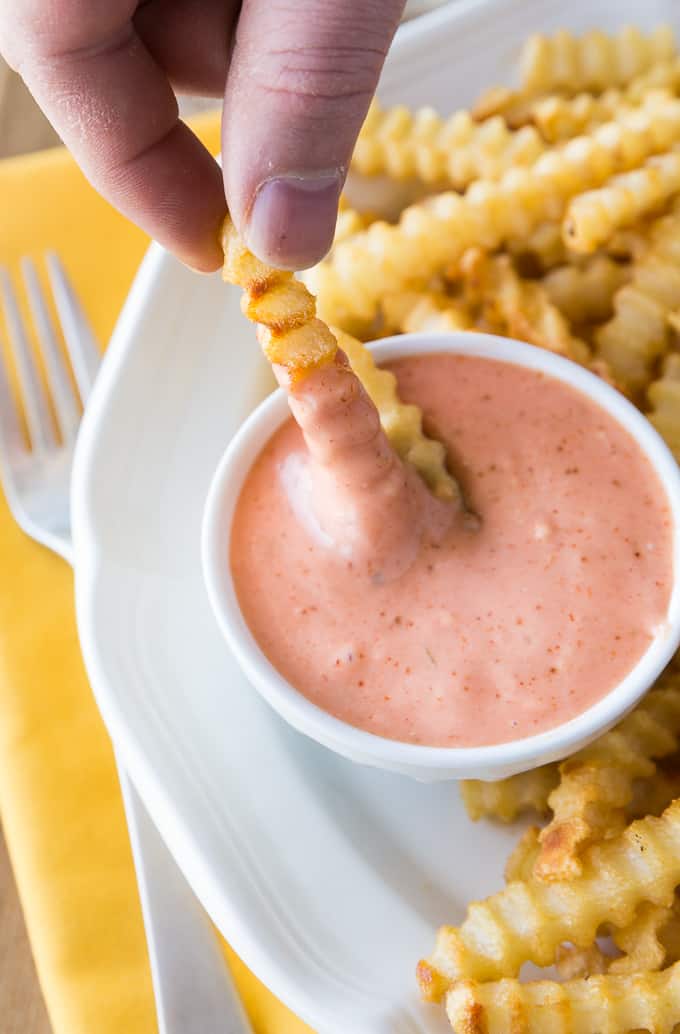 Who knew ketchup could be such a versatile dipping sauce ingredient?! Now that you can see how simple these recipes are to make, I hope you'll try them out and experience the deliciousness, too. Your friends and family will be asking you for the recipe! Pick up some Great Value Ketchup the next time you are shopping for groceries at your local Walmart.
Check out two other creative Great Value Ketchup recipes on Walmart.ca: Québec-inspired Quatre-épices Ketchup and Chinese Char-siu BBQ Sauce.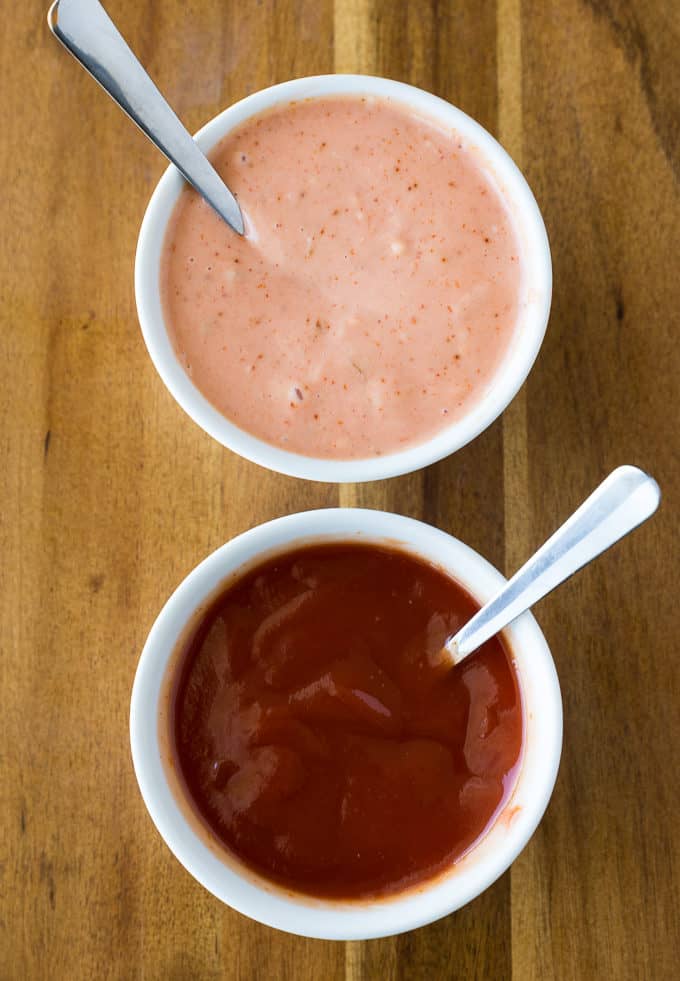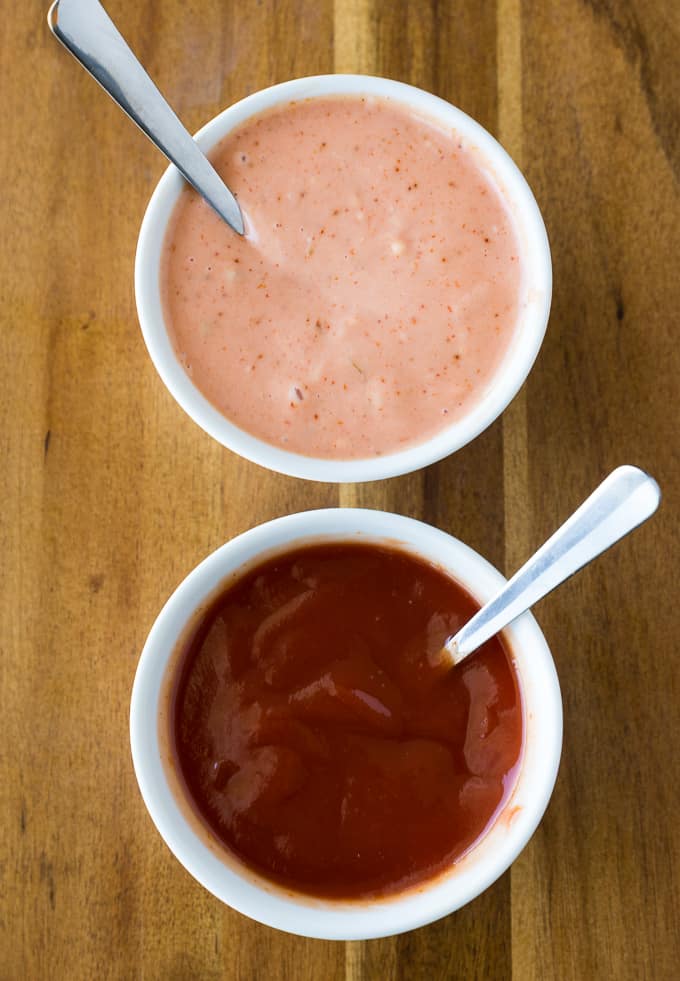 Bloody Caesar Ketchup & Creamy Argentinian Dip
Ingredients:
Bloody Caesar Ketchup
1 cup Great Value Ketchup
1/2 tsp Great Value Celery Salt
1/2 tsp Great Value Sizzlin' Hot Sauce
2 tsp Worcestershire sauce
3 tbsp bottled clam juice
Creamy Argentinian Dip
1/2 cup Great Value Ketchup
1/2 cup Great Value Real Mayonnaise
1/2 tsp Great Value Chili Powder
1/4 tsp Great Value Oregano Leaves
Zest of 1 lime
Directions:
Bloody Caesar Ketchup
Stir ketchup with celery salt, hot sauce, Worcestershire sauce and clam juice. Keep refrigerated.
Creamy Argentinian Dip
Stir ketchup with mayonnaise, chili powder, oregano and lime zest. Keep refrigerated.
What would you serve with this ketchup dipping sauce recipes? 
Connect with Walmart Canada on Facebook, Twitter, Pinterest and Instagram. 
Disclosure: This post is sponsored by Walmart Canada as part of the Walmart Spice Up Your Ketchup with Great Value! program. In exchange for this post, I have received perks in the form of products and/or compensation. All opinions on this blog are my own.