If when you think about winter, your mind turns to thoughts of staying indoors and hibernating, you've got it all wrong! Instead of lamenting the loss of warm weather and flip flops, look at the opportunities that winter affords. Snow, ice and dark evenings CAN be your friends. No, really!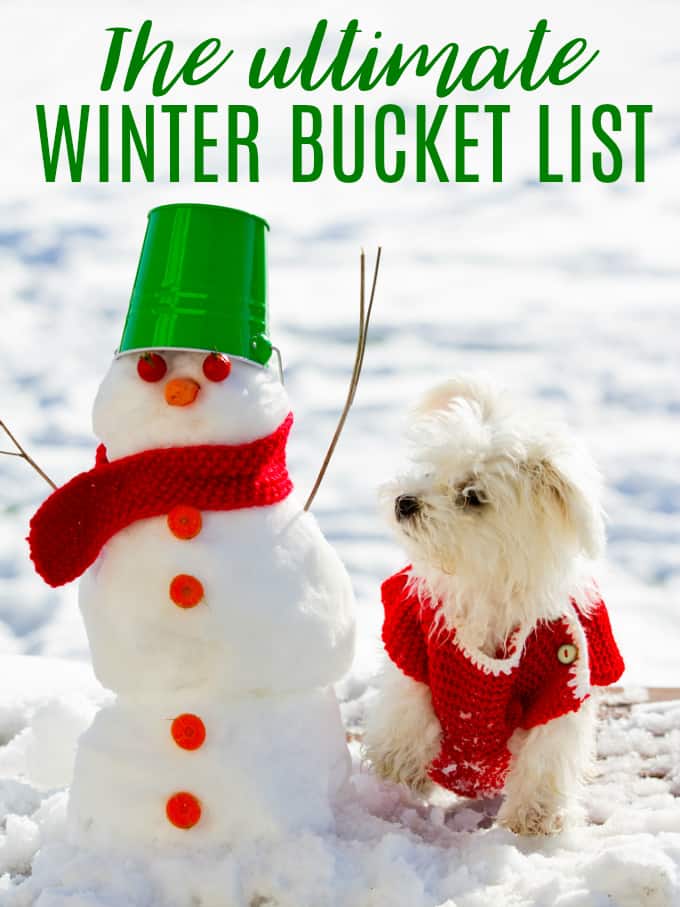 Embrace the snow and ice
The key to becoming a 'winter person' is to be well covered. Snow pants, boots, warm coat, hat, mittens… the works. If you're well dressed, you'll be comfortable no matter what the weather is throwing at you.
Once properly dressed, you can go out and enjoy so many activities that just aren't available to you in July. Like what?
Ice skating – whether on a canal or pond, or at an artificial rink, ice skating is good exercise and great fun for the whole family.
Skiing – cross country or downhill, you pick! Or maybe this is the year you're finally going to learn to snowboard? Strapping on the boards and getting out into nature is a great way to relieve some stress.
How about ice fishing? That's a winter tradition that is worth exploring, even if only so you can say that the big one got away! If your family enjoys fishing in the summer, this is a fun way to keep it up, all winter long.
Dog sledding: this unique winter activity is something everyone should try at least once! The speed, the rush, it's an experience with no compare.
Snowshoeing – a great way to enjoy the peace and quiet of a park or forest and get some exercise, in the bargain. Work off a little of that Christmas dinner while listening to the winter birds chirp.
Do a polar plunge! Charities all over have embraced this idea and it's an invigorating way to start your new year! Make sure someone is on shore to get some pictures because you'll probably never believe you did it otherwise!
Set up the EPIC snowball fight of all times with the neighbours kids and yours. Build walls, make dozens of snow balls, suit up and away you go!
What about building a snowman, or even setting up a snowman building competition? Add in some old hats, scarves and a carrot nose or two. Whether you're looking to build Olaf, or Frosty, it's a fun time for everyone big and small.
Tobogganing – find the biggest hill and go for it! Who cares if you look goofy flying down the hill? It's all about discovering your inner child.
If you can get out of town, why not try your hand at snowmobiling? Or if you'd rather keep it low key, just a walk in nature, with your camera. The sun glinting off the snow and the winter birds will make some beautiful landscape shots!
Finally, plan a special winter escape: Skating on the

Rideau Canal

, meeting Bonhomme Carnaval at the

Quebec Winter Carnival

, sleeping in an

ice hotel

… Amazing opportunities that are only available in winter. Or how about

swimming outdoors at a nordic spa

? There are so many ways you can enjoy the winter weather.
Embrace the indoors
Just for those occasions when the weather is particularly frightful, and being outside really wouldn't be delightful, here are some fun ways to enjoy the indoors a little more this winter:
Have a PJ day, and stay comfy from morning to night.
Read a book, cover to cover. How often do you have time for that?
Bake cookies and sip mulled wine. Preferably at the same time!
Make plans with friends you haven't seen in awhile. The slower pace of winter is a great time to catch up over brunch, or even just coffee. Or mulled wine!
Go through all of your old photos and organize them: you'll probably be surprised by the treasures you'll find.
Plan a party! Even if there is no special occasion to mark, celebrate anyways! Invent your own winter wonderland reason for a festive event!
However you choose to embrace the winter, finding the joy in it makes the whole experience more fun.