Welcome to Wheelers Pancake House and Sugar Camp! Nestled in Lanark County in Eastern Ontario on 730 acres of land, amongst the 20,000 maple trees that grace their property, and far off the beaten path; you'll find this hidden gem of a restaurant, Sugar Camp, and Maple Syrup Museum.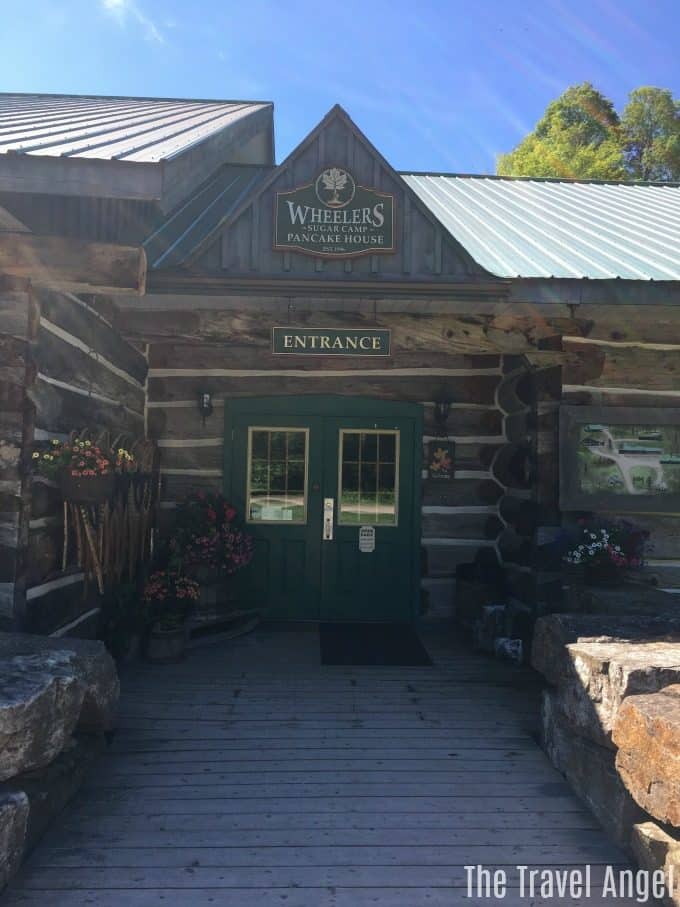 You'll enter the rustic log cabin, that was built over 1995 and 1996 with the helping hands of local tradespeople, and be greeted with the smell of pancakes and fresh maple syrup. The cabin is large and spacious, and makes you feel like you are truly in a simpler time. Wheelers is open from 9am – 3pm year round (except Christmas day). It will only take you a few minutes to order, as their menu is small, but it's done right. Pancakes are made from scratch, as well as their one of a kind maple sausages, French toast, various cold drinks, freshly brewed coffee, and of course Wheelers own Maple Syrup, is all you'll find. But it's all you'll need!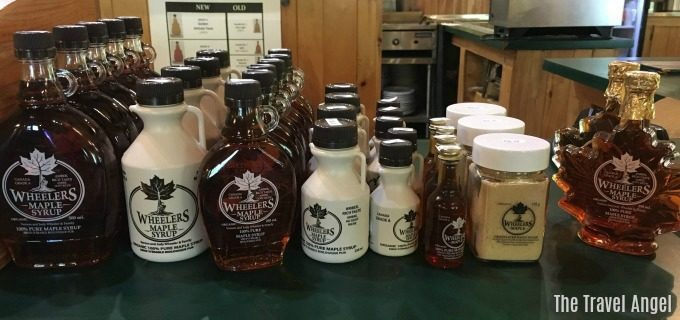 After you get your fill of food, it's time to wander around the property. There is a small area for the kids, with swings, a tube slide, and a zipline. Just be careful to hold on tight! Tucked in the trees is an authentic teepee, to pay homage to the First Nations, who the Wheelers believe were the first people to tap the maple trees in that area. You can make your way over to The Barn, where you can see the sheep, and the alpacas; and sometimes pigs, chickens and turkeys can also be seen. If you love horses, then make sure to stop at the front of the property to say Hello to them.
On the premises as well, is the Maple Heritage Museum, where you will find a collection of antique maple related items. There is also a Forest and Farm Museum, where more than 600 vintage chainsaws and unique farming tools are tucked into a smaller log cabin.
Whether you have a sweet tooth, want an easy relaxing few hours and a good meal, or are interested in the local history of maple syrup farming, there is something here for you. The atmosphere is easy going and relaxed. So if you're in the area, stop by for a pancake or two. And make sure to pick up some maple sugar candies and your very own Wheelers maple syrup for home, on your way out.
Have you visited Wheelers Pancake House before?