My grocery shopping habits have changed drastically over the last year in a number of ways. I was thinking about it the other day and wondering how much money I could have saved had I started sooner. The system I have going now is working out nicely. I'm shopping with a purpose now and it's saving me time and money.
I rarely ever brought a list to the grocery store unless I was making a specific recipe that week. I also never looked at flyers. I threw them right into the recycle bin almost as soon as they hit the mailbox. I had no clue about any cashback apps that can save you money on your groceries. And coupons? I could count on two hands the amount of times I used them all year.
Now I'm doing things much differently. I love getting the flyers and am also always stalking my Flipp app on my phone for previews of sales coming up that week. I keep my coupon organizer stocked full in my purse and reading money-saving blogs to keep up-to-date on the latest coupons. I also use all the cashback rebate apps and have received over $100 in cheques since August. I used to price match, but had to stop after our local Walmart implemented some pretty strict policies making it pointless.
And a biggie – I make a grocery list based on what's on sale that week and what is on my weekly menu planner. Yes, I'm planning out meals now. I never go shopping without my list. If I forgot it, I would turn around and drive home and get it. It's that integral to how I shop!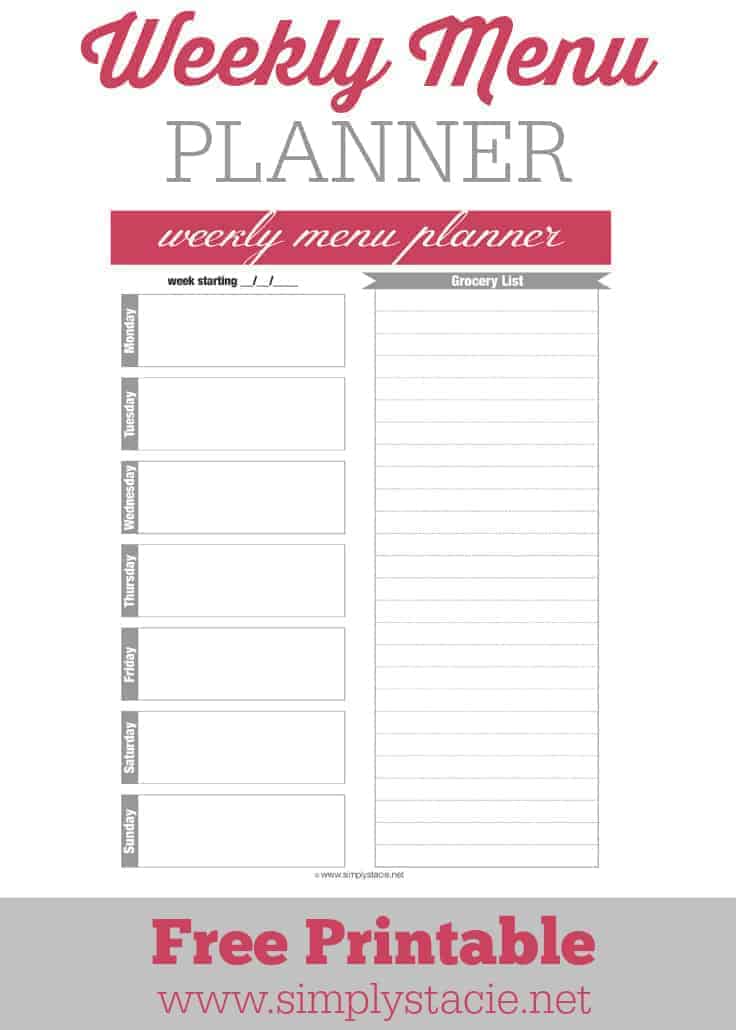 Last week, I shared a list of 13 must-read books about meal planning. I've read one so far and found it helpful. It's taking a bit of practice, but I'm getting used to the process. I'm noticing that we aren't wasting as much food now. I used to buy perishables and then forget to use them. I hated wasting money and having to throw it away. Less of that is happening now for sure!
I've got a free Weekly Menu Planner printable that I've been using. I keep it on the fridge and print a new one out ever week. It also has a handy grocery list column on the side so you can bring it with you shopping if you like!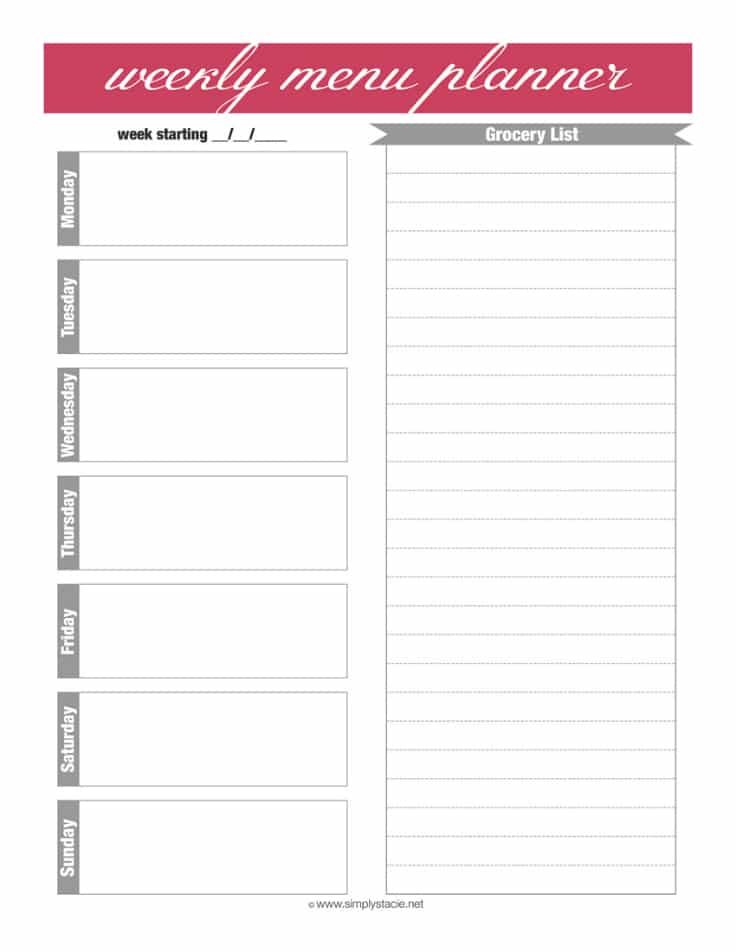 It's a pdf format so just download the file to your computer and print it out. Make sure to bookmark this post so you can print more out when you need them!
If you like free printables, check out my other posts – Free Important Phone Numbers Printable, Free Grocery Shopping List Printable, Daily Cleaning Checklist and Spring Cleaning Checklist.
Fill out the form below to get your Weekly Menu Planner delivered right to your inbox!

Do you currently plan your meals?