Fresh or frozen, organic or wild, blueberries are a sweet drop of goodness.
I love blueberries. There, I said it. Love. They are my fruit happy place, if such a thing exists. They're perfect little round jewels that even smell blue. Filled with antioxidants, vitamins, fibre, fat burning capabilities, and brain healthy anthocyanins, the best reason to love them is that they pack a punch of flavour that make a great addition to any number of recipes.
We all know about blueberry pie, muffins and cobbler, blueberries pancakes and blueberries just on their own, but are there other fun ways to include blueberries in your diet and your life?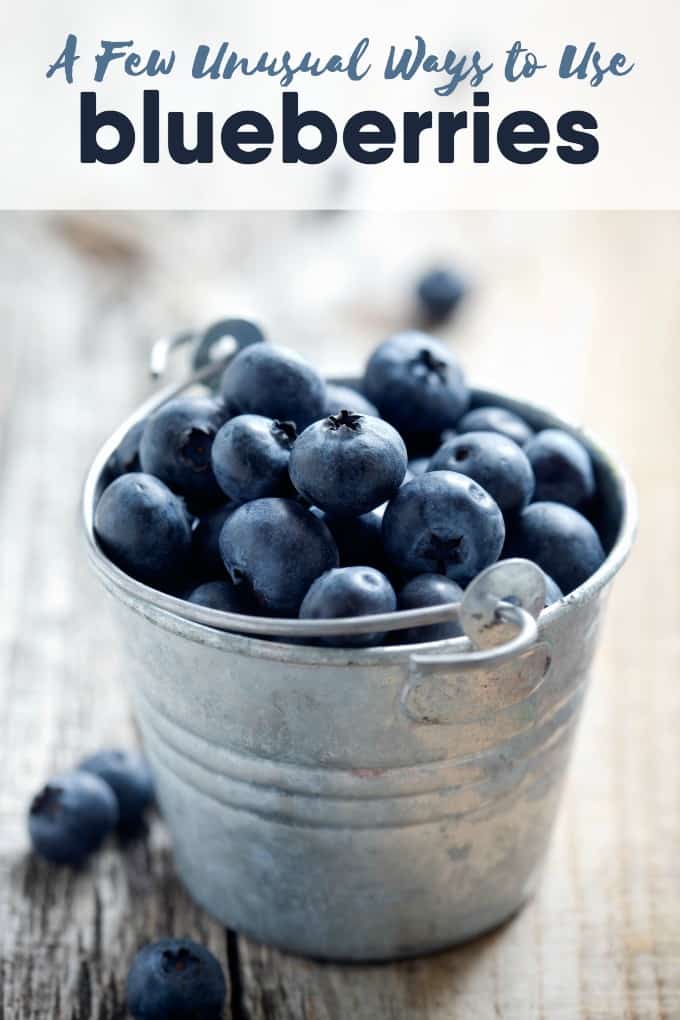 © blueberries image via Shutterstock
Drink blueberries!
Whether as a yogurt smoothie or floating in a cocktail, blueberries add a tremendous flavour boost, particularly if you contrast them with something tart. Example? A lemon based drink with blueberries in it. The lemon and blueberry are perfectly contrasting flavours that work beautifully together. The perfect example of 'opposites attract'!
© blueberry lemon drink image via Shutterstock
Freeze some, or buy some frozen ones, and pop them into your drink – whether it's water, lemonade or pop – as little flavourful ice cubes that won't dilute your beverage.
For your next adult party, serve up something fresh and fruity: Blueberry Mojito Mocktails, anyone? Summer just took a turn to the fun side!
Eat blueberries!
As I said before, we've all heard of blueberry pie. But what about adding blueberries to your spinach salad? Along with some nuts, strawberries, red onion and dressing and you've got a salad worth telling your friends about, to say nothing of lots of fibre, vitamins and minerals.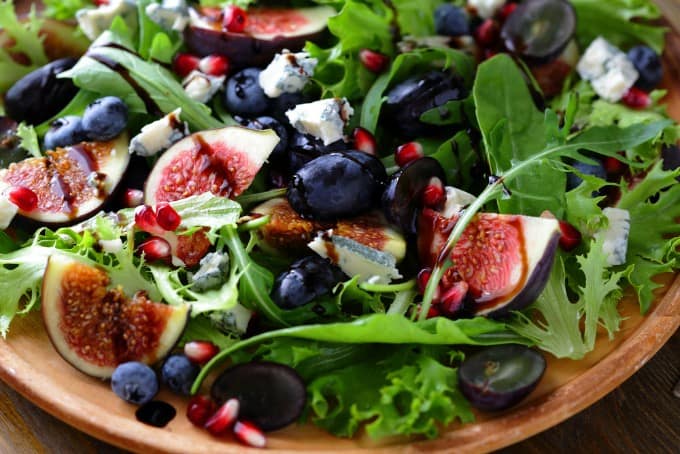 © blueberry salad image via Shutterstock
You can also include them in salad dressing, making a plain vinaigrette pop! Or include them in a dip – the key is to contrast the sweet flavour against a tart or smoky flavour. Perhaps a blueberry cheddar cheese dip?
Blueberry barbecue sauce sounds tempting – imagine that, spread over chicken and barbecued to perfection? What about a blueberry relish? Or add some to a brie grilled cheese for some real contrast and taste. (Note to the reader: I might be drooling as I type this as I hope you are too, by now!)
Turn them into wholesome treats by dipping them in yogurt and freezing them – a summer delight to pop into wee (and perhaps not so wee) mouths! Or whip up a lemon-blueberry curd that you can then add to cheesecakes, meringues, ice cream and more.
Clean with blueberries!
You might want to avoid the white sofa with these high staining little fruits, but a blueberry exfoliating sugar scrub? That seems like the perfect use for them. Just the divine smell will calm you while you scrub your skin. Just remember that it's for exfoliating in the shower, not for eating!
Feed the fur family blueberries too!
In addition to the two-legged kid, it turns out that the four-legged variety can absorb the same vitamin and fibre benefits of blueberries. Obviously, they shouldn't replace proper, consistent pet nutrition but if you're looking for a homemade treat to include for your dog, what about blueberry dog cookies?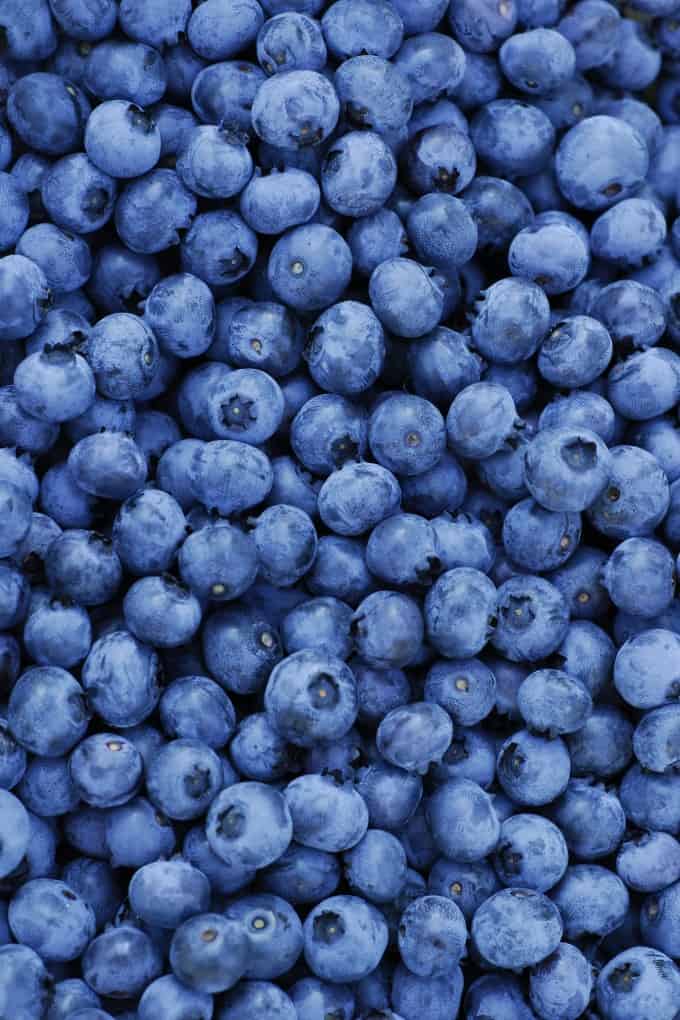 © blueberries image via Shutterstock
Given all the good things you can say about blueberries, is it any wonder that the blueberry has even been the focus of poetry?
You ought to have seen what I saw on my way
To the village, through Mortenson's pasture to-day:
Blueberries as big as the end of your thumb,
Real sky-blue, and heavy, and ready to drum
In the cavernous pail of the first one to come!
And all ripe together, not some of them green
And some of them ripe! You ought to have seen!
Do you have a favourite blueberry recipe?