Last week I was invited to participate in Walmart Canada's first ever Frugal Heroes Challenge. They were inviting bloggers from across Canada to meet a personal savings challenge. My personal challenge was to dress my two children for summer with $100! I was pretty sure I could do it. We shop at our local Walmart all the time and I've purchased lots of clothes for my kids over the years.
After school today, Olivia, Bridget and I headed over to our local Walmart store in Greenwood, NS. I told them that they each had $50 to spend on their own clothes. Since there's a 6 year age gap between the two girls, we had to shop in different sections. Olivia is turning 15 so she wears ladies clothes and Bridget, age 8, is still in the kid's section wearing about a size 10.
We started with Bridget first. She's like my mom and loves to shop. She enjoys bright colours and we found lots of that in the kid's section. The prices were pretty great too. I saw t-shirts for $4 and jean shorts for $5. We loaded up the cart and headed over to the fitting rooms.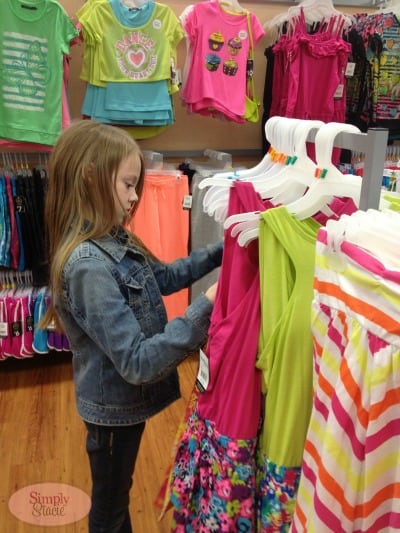 We were only allowed to bring 6 items into the change room so we had to leave a batch in the cart. In the end, Bridget ended up selecting 7 articles of clothing: 4 t-shirts, 2 pairs of shorts and a dress. I added up all the items on the calculator on my phone and the total was just shy of $50.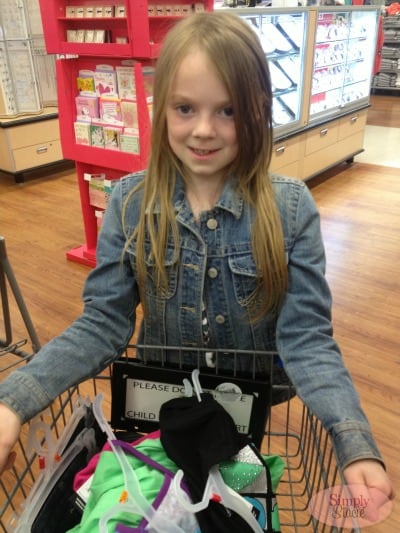 Now that Bridget had all her outfits, it was Olivia's turn. We headed over to the ladies' section to browse. Olivia was immediately drawn to the graphic tees. She wanted the one with Cookie Monster on the front.
The prices in this section are a little bit more than the kid's clothes so we didn't select as much for her to try on. She ended up getting five items: 2 t-shirts, a pair of shorts, a pair of capri leggings and a pretty spaghetti strap top.
As we were checking out, I was holding my breath to see if I could keep it at $100. The grand total ended up being $101.10 so I think I did pretty good! I tried to factor in the tax, but I guess I miscalculated. Still close though and I consider the trip a success!
Check out our haul!
When we arrived home, it was time for a fashion show! The girls showed John all their outfits and I snapped some pics.
Bridget was first…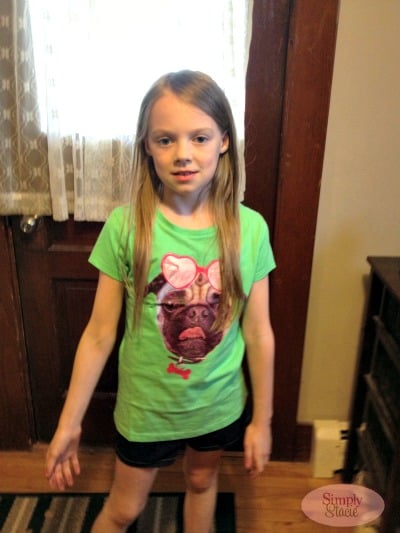 She said her favourite is the black t-shirt with the tie at the front. That's the pic where she's giggling uncontrollably!
Olivia also looked cute in her new outfits!
So what I learned from this challenge was where to look for the deals. I noticed the sales are on the display racks along the aisles. That's where I found the t-shirts for $4 for Bridget! I also tried to pick out colours that would match with some of their existing summer clothes. This way they could get a few new outfits from just one article of clothing.
The girls had fun, got some new clothes for summer and we came pretty close to our budget of $100…success!
Connect with Walmart Canada on Facebook and Twitter.
Disclosure: I received $100 Walmart Gift Card to complete the #WalmartFrugalHeroes Challenge. The opinions expressed are my own.