I love lasagna, but hate making it. That's not good because it's John's favourite meal. He was complaining the other day that I never make and that he misses his mom's lasagna recipe. Sure, I could always buy a frozen one for $10+ a pop, but I prefer to think outside the box. How can I create the same comfort food experience lasagna brings without actually making it the traditional way?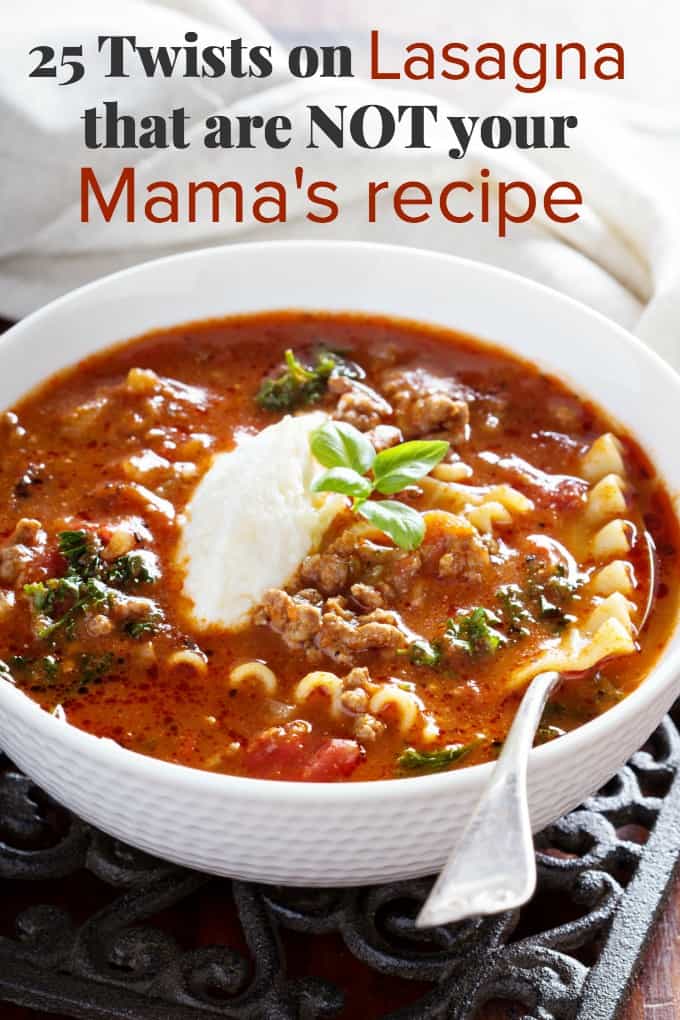 © Lasagna Soup image via Shutterstock
I've experimented in the past with my recipe for lasagna soup and lasagna bowl. This post is a resource for everyone that loves lasagna, but doesn't like to make it or wants something different. Meet twists on lasagna that are NOT your mama's recipes. I love how creative these recipes are and can't wait to try them out. Hopefully, John will enjoy them and it will tide him over.
Lasagna Rolls
Wonton Wrapper Lasagna
Which recipe are you most interested in trying?