I've been writing a post like this one every year for the past several years. I take a look at my blog analytics and share the top 10 most popular recipes of the past year. 2016 adds a few new recipes to the list and there are some old ones too.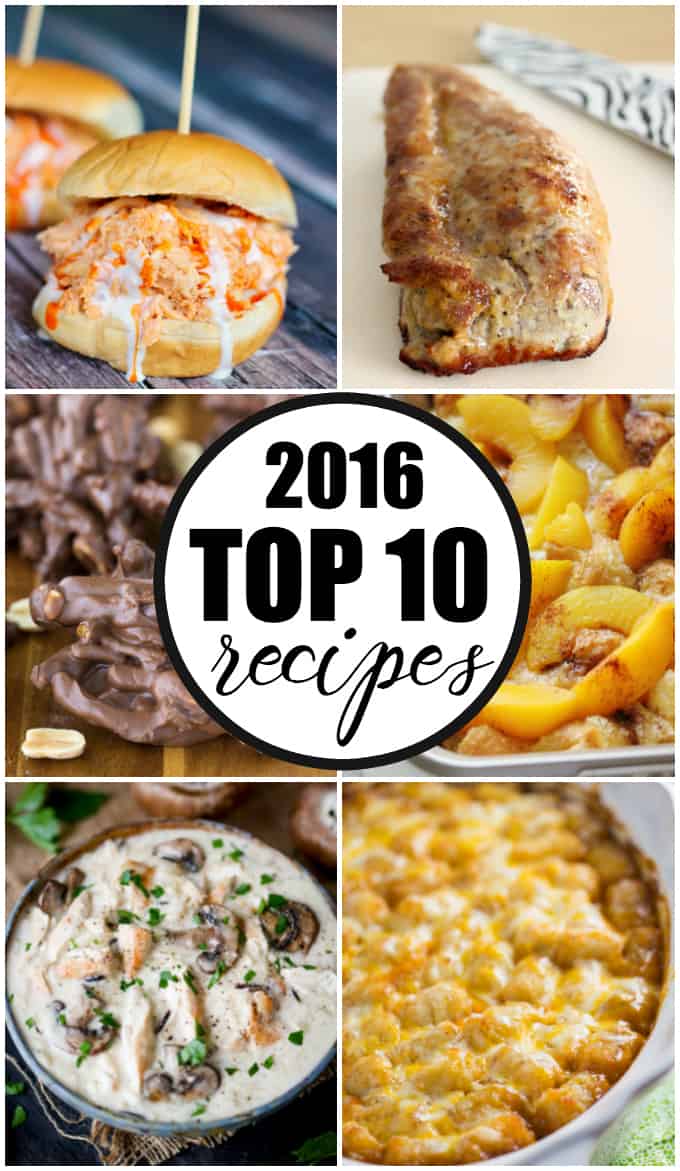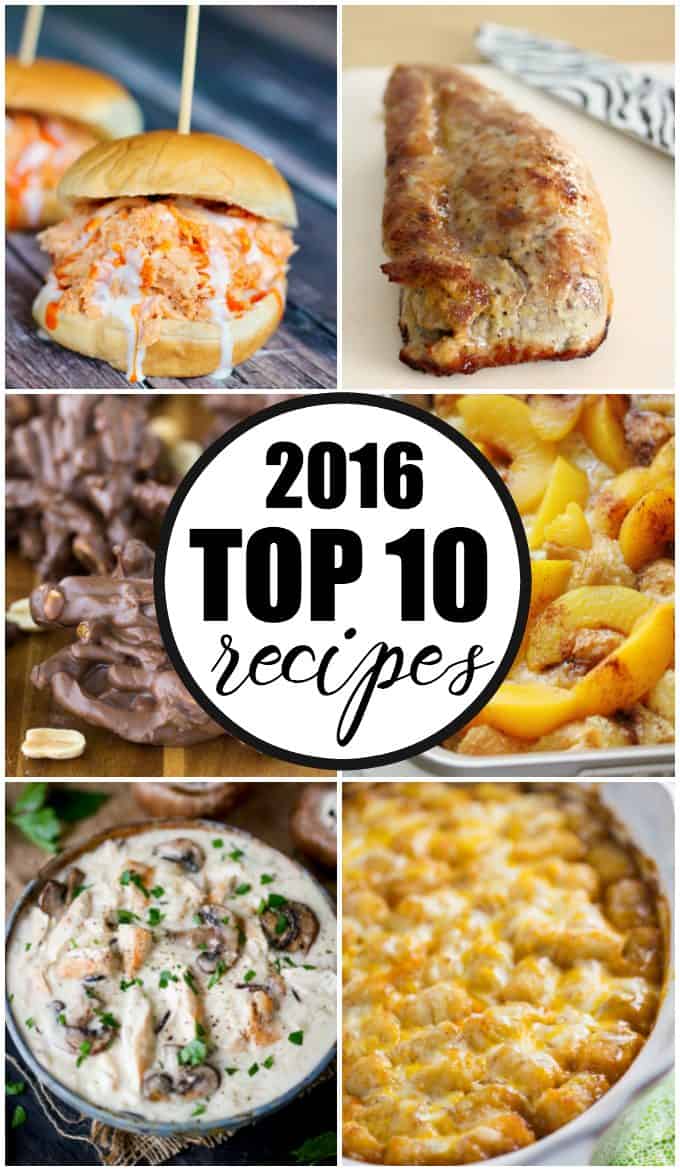 Check out the list below. Do you see any of your faves on this list?
Top Recipes of 2016
1. Slow Cooker Buffalo Chicken Sliders
2. Brown Sugar Dijon Pork Tenderloin
5. Mexican Tater Tot Casserole
7. Slow Cooker Verde Chicken Chili
9. No-Bake Chocolate Peanut Butter Haystacks
10. Chicken, Wild Rice & Mushroom Soup
If you see a recipe you want to try, make sure to pin it!