Last year I shared the top 10 recipes of 2012 and I figured I'd do the same this year. These ten recipes were the most popular on my site in terms of traffic. Some of the pictures aren't the greatest, but the recipes are still good. I look forward to sharing more recipes in 2014. They are my favourite posts to write!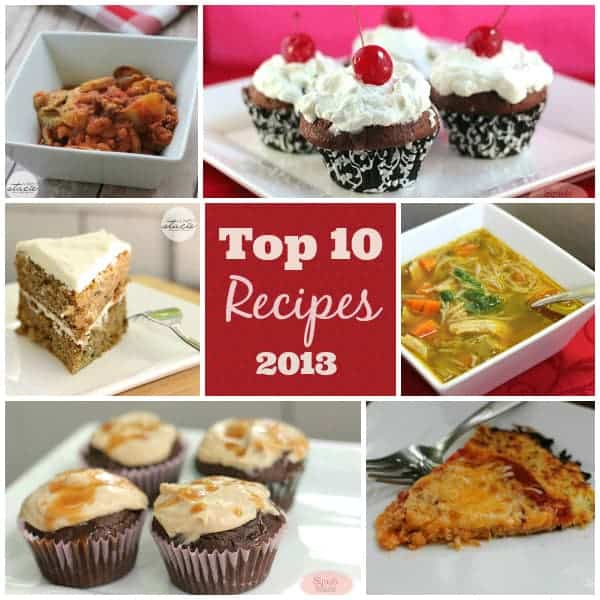 1. Spaghetti Pie: A cross between a lasagna and baked spaghetti.
2. Southern-Style Green Beans: Yummy bacon and onion flavoured green beans simmering all day in the slow cooker.
3. Cowboy Chicken Chili Casserole: Layers of chicken chili, melted cheese and sliced potatoes made in the slow cooker.
4. Cheesy Barbecue Beef Casserole: Pasta casserole with ground beef, barbecue sauce and loads of cheese.
5. Cauliflower Crust Pizza: Low carb and delicious.
6. Orange Julius Copycat recipe: Tastes just like the real thing!
7. Classic Carrot Cake: Moist, rich carrot cake layered with sweet, creamy icing.
8. Chocolate Cupcakes with Salted Caramel Cream Cheese Topping: Made with mayonnaise! The topping tastes just like caramel cheesecake.
9. Cherry Coke Cupcakes: Each cupcake has a cherry in the middle, glazed with a Coca-Coca sugar glaze and topped with sweet and fluffy whipped cream.
10. Asian Chicken Noodle Soup: An Asian twist on a classic winter comfort food.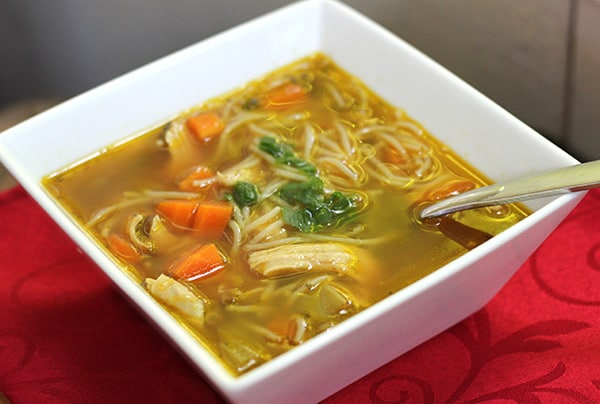 Which recipe are you most interested in trying?