Disclosure: I received a gift card as compensation for this post. Opinions expressed are my own.
Now that we are back in Ontario, I anticipate a few shopping trips to Ottawa in the near future. One place I'm looking forward to checking out is Target! My mom raves about shopping at Target and says she always makes a point of going there when she is in the area. Today I wanted to share with you some information about Target Pharmacy and how it can be your one-stop shop for all your health and wellness needs for your family.
Did you know that Target Pharmacy has a pharmacist always available to answer your questions? I know for me this is a big perk because I'm always a little nervous about new medications, even the OTC kind. I like to get professional advice to choose the right product and know all my options before deciding on what to purchase.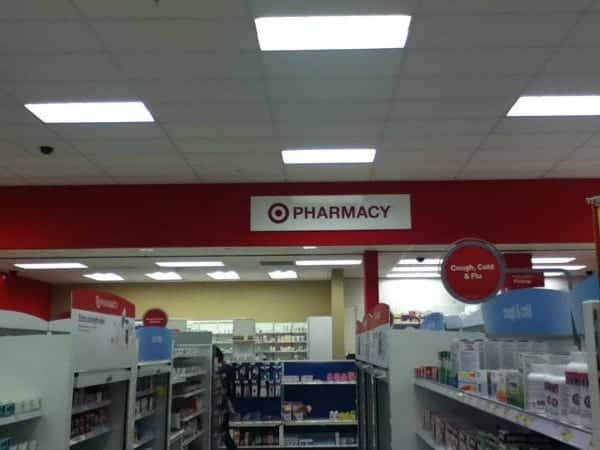 I also find it helpful to speak to a pharmacist when either I'm prescribed a new medication or my children are. I want to know how it should be administered, dosage and most importantly, what side effects to expect if any. Knowledge is power! I like that Target Pharmacy gives you easy access to professional advice.
Other services offered at Target Pharmacy include:
Medication History
Pharmacist Check-Ups
Medication Substitutions
Simply Easy Refills
Eco-Friendly Disposal
Health Action Plans
Medication Organizers
My Organized Chaos , Common Cents Mom and Mommy Kat and Kids recently shared their experience shopping at Target Pharmacy. They picked up some health essentials and are stocked up and ready for summer. That is something I still need to do. I guess I better get on that!
Next time you're shopping at Target, head on over to their pharmacy to look around or talk to a pharmacist. Visit the Target Pharmacy webpage for more info.