Disclosure: I was compensated for this post. All opinions on this blog are my own.
My oldest daughter, Olivia, is home for the summer from university and has been spending lots of time in the kitchen. Her favourite recipe to cook is eggs and I bet she's made them every day since she's been home. One of her complaints to me was about the state of our cookware. Our frying pans are scratched up and food sticks even with greasing the pan. I agree with Olivia that it's annoying and can make cooking certain recipes an absolute nightmare.
We were so ready for new cookware and the new Extreme Titanium Cookware from T-Fal couldn't have come at a better time. We've been putting it to the test and let me say, it's an absolute DREAM to cook with. I can't even compare it to my old cookware because it blows the competition right out of the water.
T-Fal challenged me to create a not-so-easy recipe using the Extreme Titanium Cookware. I'm always game for a challenge so I said, "Bring it on!"
I selected Salmon with Creamy Mint Sauce as my recipe. Salmon is notorious for sticking to pans. With my old pans, I'd leave half the salmon stuck to the pan when I tried to flip it over. Not my finest moment.
For this recipe, you'll need salmon filets, egg yolk, fromage frais, fresh chopped mint, vegetable stock, salt and pepper.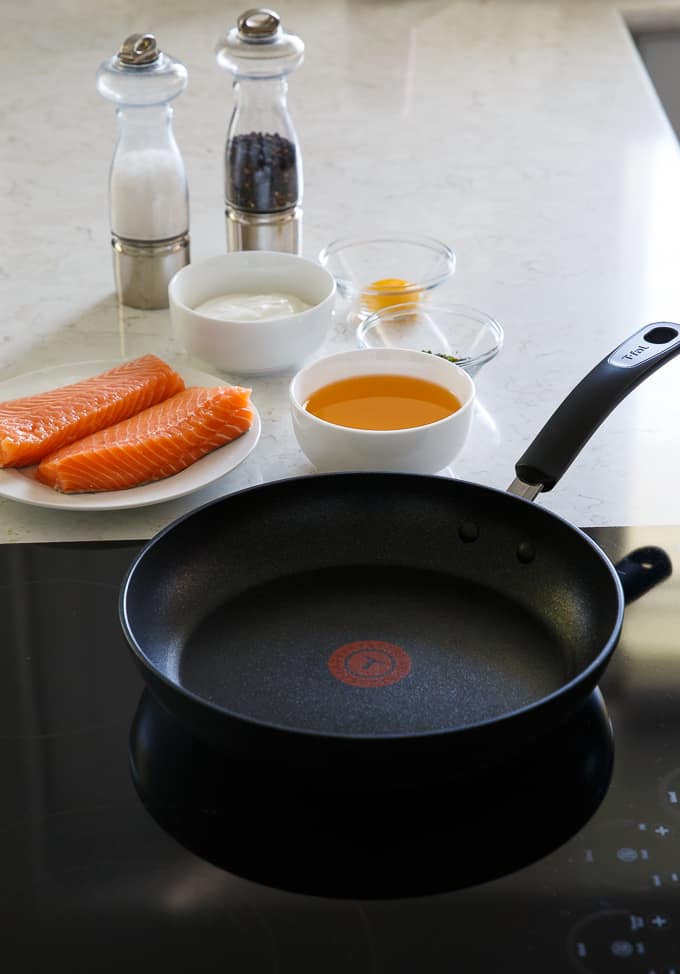 I wasn't sure how many attempts I'd need to make to get this recipe just right, but thankfully, it turned out on the first try.
The first thing I noticed is that I didn't need to add oil to grease the pan thanks to the Extreme Titanium's long-lasting non-stick coating. Normally, I'd slather on the oil so my food wouldn't stick. I'll admit, I was nervous, but I hoped for the best.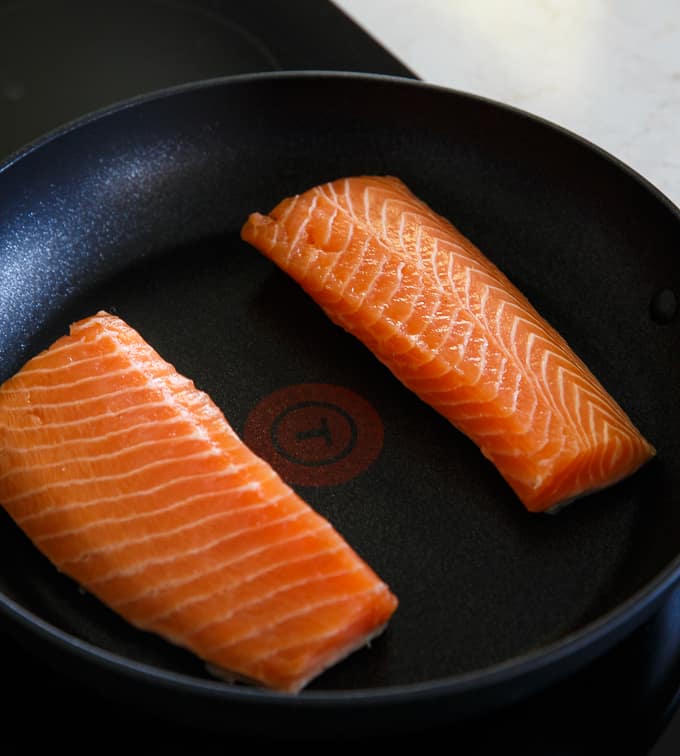 I also liked the handy Thermo-spot heat indicator to tell me when my pan was hot enough to put the food in. It's the red circle in the middle of the pan which turns a solid red when it's at the right temperature to begin the cooking process. Too easy!
I let the salmon cook for 6 minutes and then flipped it over. It didn't stick one bit.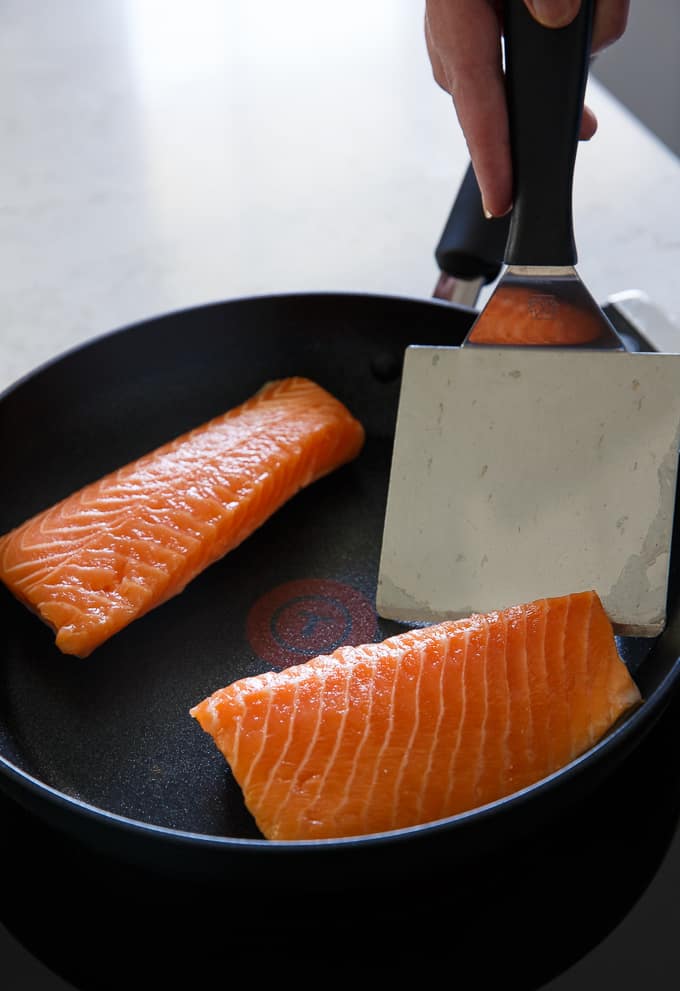 Let's talk about durability for a second. I think this is the MOST durable pan I've ever used. Yes, that is me using metal utensils on the pan. Gasp! Titanium is one of the strongest metals and this pan is infused with ultra-tough titanium particles so using metal on it is no biggie.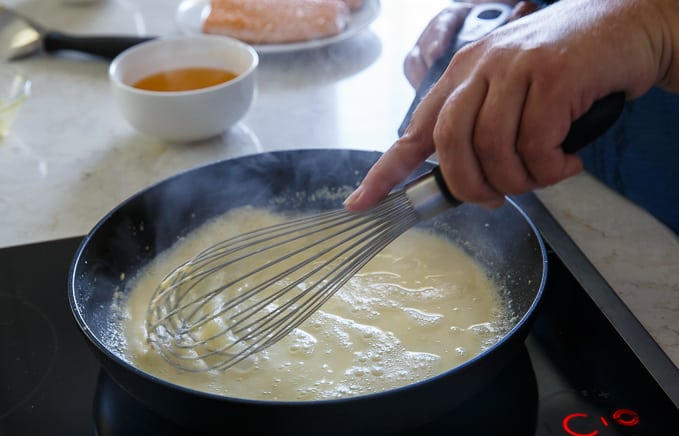 Metal whisk? No problem. I went to town to whisking that sauce with a metal whisk.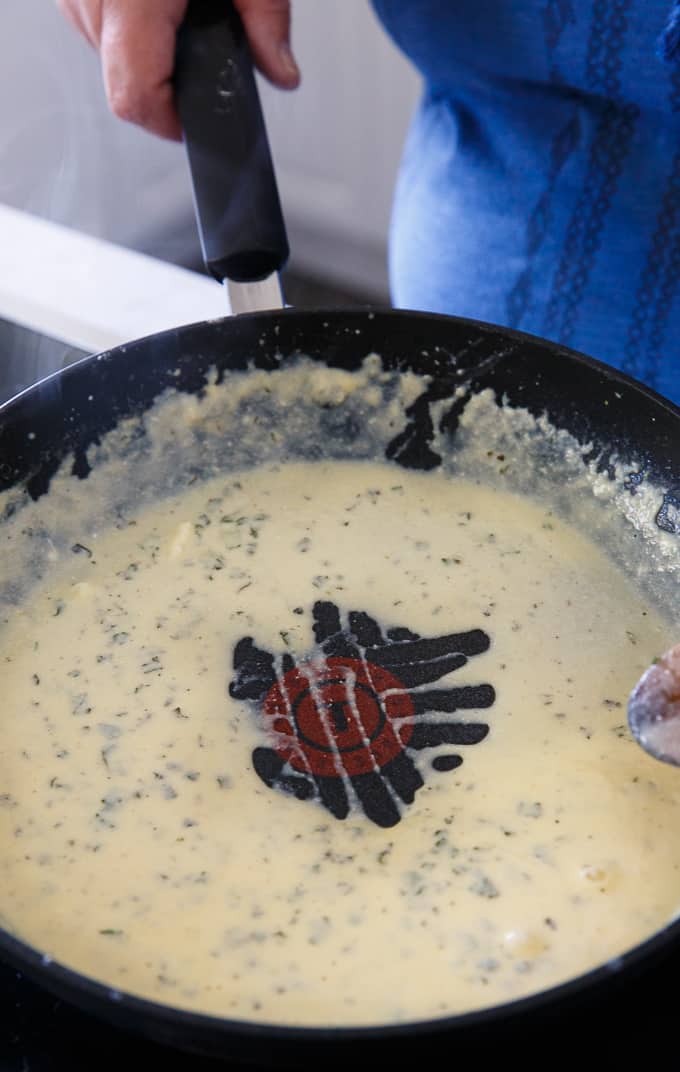 The salmon and sauce cooked both in the same pan turned out perfectly. I couldn't have been happier with the results.
The salmon was tender, melt-in-your-mouth delicious and the sauce was the perfect accompaniment. Mint was an excellent choice for flavouring to stand up against the strong salmon flavours.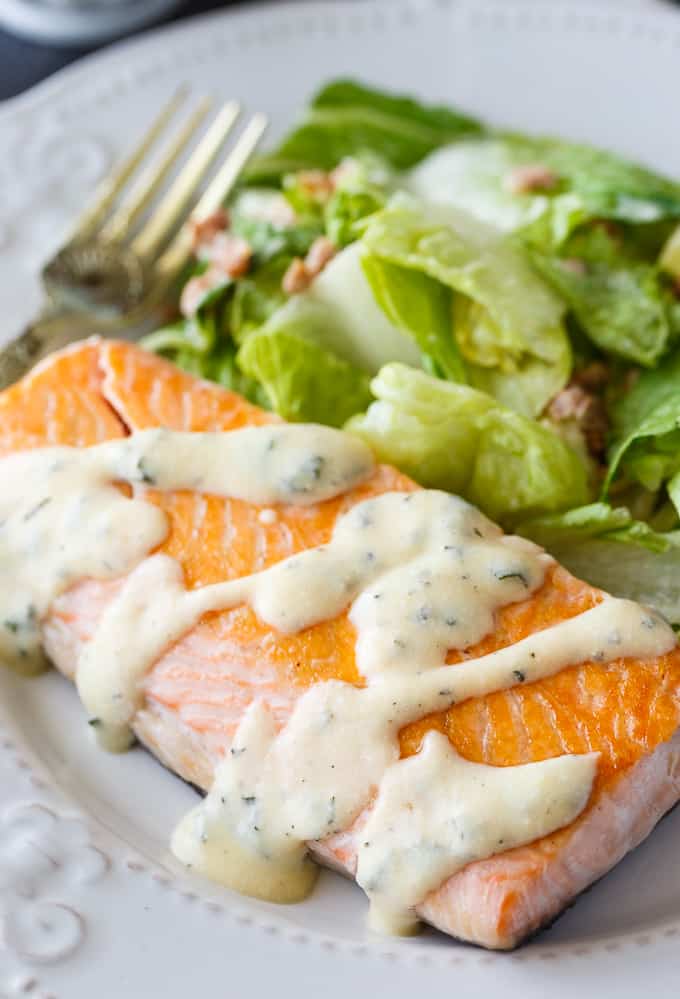 Olivia was impressed when I told her about how easy it was to make this recipe. She's been using the Extreme Titanium frypan every morning for her eggs and says it's a million times better than our old pans.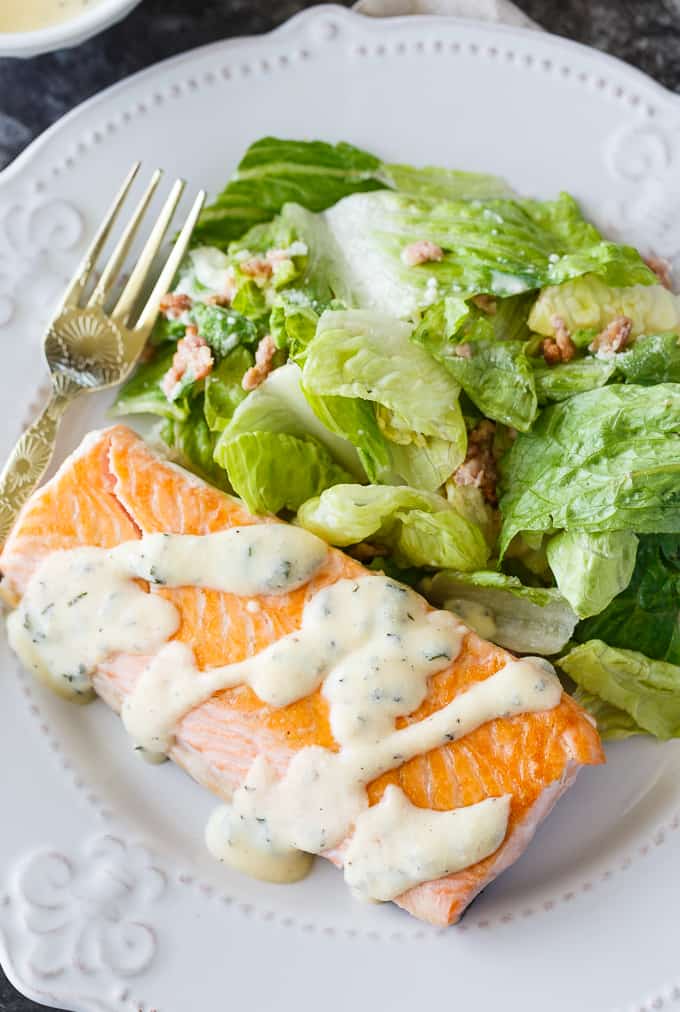 Clean up is also a breeze. I didn't have to break out the scrub pads to wash which I normally do when I wash the dishes after cooking a meal. So convenient and easy!
I love not having to worry about every day wear and tear with the T-Fal Extreme Titanium Cookware. This is the only frypan that I want to cook with from now on.
I hope you'll try them out too! You can buy them at Canadian Tire. The 26cm frypan is $24.99, 30cm frypan is $29.99 and the 10 Piece Set is $169.99. I need that 10 Piece Set and I'll be set.
What would you cook first in the Extreme Titanium Cookware?