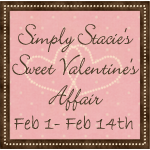 I can't believe I have gone almost 32 years without trying Benefit Cosmetics! They are amazing and I am so impressed with my review products that I will definitely be trying more! Not only is the actual product wonderful to use, but the packaging is so unique and unlike anything I have seen before. Seriously!
Benefit Cosmetics sent me two products to try just in time for Valentine's Day. The first one "take a picture…it last longer" silky glimmering body balm in a gorgeous tin. It contains jojoba seed oil to smooth and soften skin, natural aloe extract to nourish and soothe skin and Vitamin E and antioxidants to protect your skin against free radicals.
It is very easy to apply with the Bathina's puff comes with it. I used it on my legs and arms and loved the golden pink glow. It definitely adds to the sexiness factor which is what wanted to achieve. This is a must-have luxury that is perfect for a night (or in!) with that special someone. I loved it! It costs $28 on the Benefit Cosmetics website.
The Confessions of a Concealaholic was also totally wonderful! Honestly, this is the best little kit I have ever had the pleasure of using. My face is a mess without makeup between breakouts (yes, I still get zits), redness and dark under eye circles, I definitely do not look my best in the morning. This is a portable kit that contains everything you need to conceal and brighten. It comes in such cute packaging- like a little book that you open up and there are all your concealers nestled neatly inside.
Included in the kit are "that gal" brightening face primer, boi-ing industrial strength concealers, erase paste brightening camouflage for eyes and face, eye bright instant eye brightener, lemon aid colour correcting eyelid primer and 4 concealer/brightener brushes. I had no idea that there was this many products that I could use just to conceal all my flaws! It comes with a step-by-step booklet on how to use each product which I followed to the letter. I was particularly amazed at how big of a difference the erase paste made on getting rid of the dark circles under my eyes. They were completely gone!! The concealers worked wonders on hiding my zits and red spots. I wish I would have had this kit years ago. It does take a little more time to do all the steps, but it is worth the end result. I am extremely happy and highly recommend this kit to anyone with skin issues. This kit costs $36. I would pay that or more to buy it because it was that good!
Visit Benefit Cosmetics and check out all they have to offer.
Disclosure: I was not financially compensated for this post. I received a sample of the product for review purposes. The opinions are my own, based on my personal experience with the product.