Disclosure: I received product to facilitate this review. All opinions on this blog are my own. This post contains affiliate links.
It's no secret that I'm obsessed with subscription boxes. I subscribe to five currently including the newest one I'm sharing with you today. When I first learned about Sweet Reads Box, I knew I had to get my hands on one. It sounded absolutely perfect for me.
Me Time. Delivered. That right there is the mission of Sweet Reads Box and I have to say that they really do live up to their promise. I was so impressed when my October Sweet Reads Box arrived on my doorstep. I was in need of some TLC and my shipment couldn't have come at a better time.
Sweet Reads Box is perfect for book lovers. I've been an avid reader my whole life and love reading new authors. Not only do Sweet Read Box send you a bestselling book, but they also send you themed goodies, including a sweet treat and drink, to pair with your book.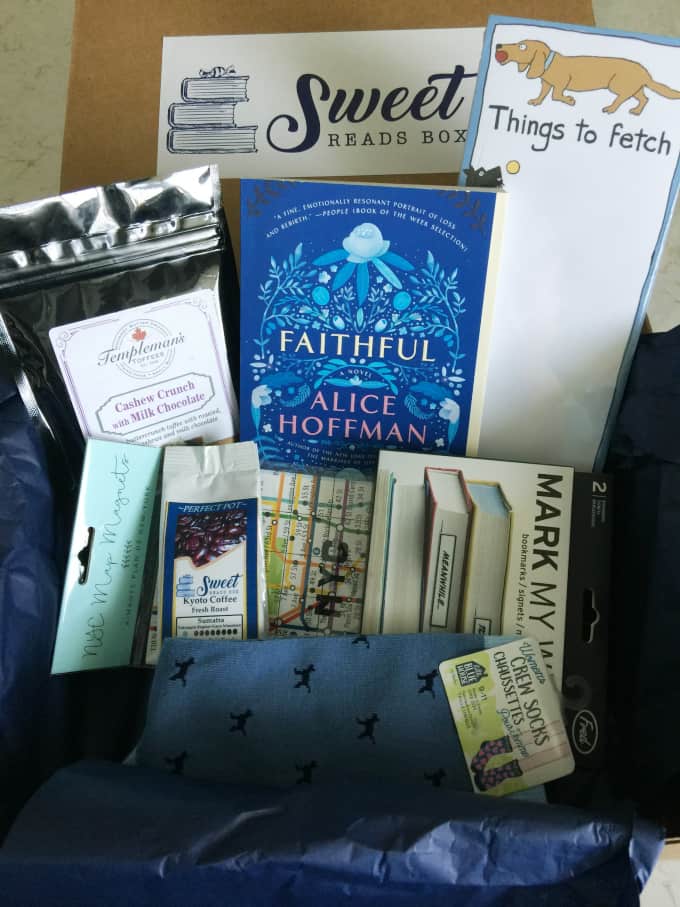 And guess what? Sweet Reads Box is Canadian! Yes, prices are in CAD (woohoo!) and they do their best to feature Canadian companies. Most subscription boxes are American and we all know how great the exchange is right now. Not.
I love how thoughtfully put together the box is. You can really tell, by the items included, that each was carefully selected to match the book of the month.
Take a peek into what was inside my October Sweet Reads Box!
They have an inspiring quote by Leonard Cohen.
The book this month is Faithful by Alice Hoffman. It's set in New York City which sets this month's theme. I haven't read any of her books so I'm excited to be introduced to a new author.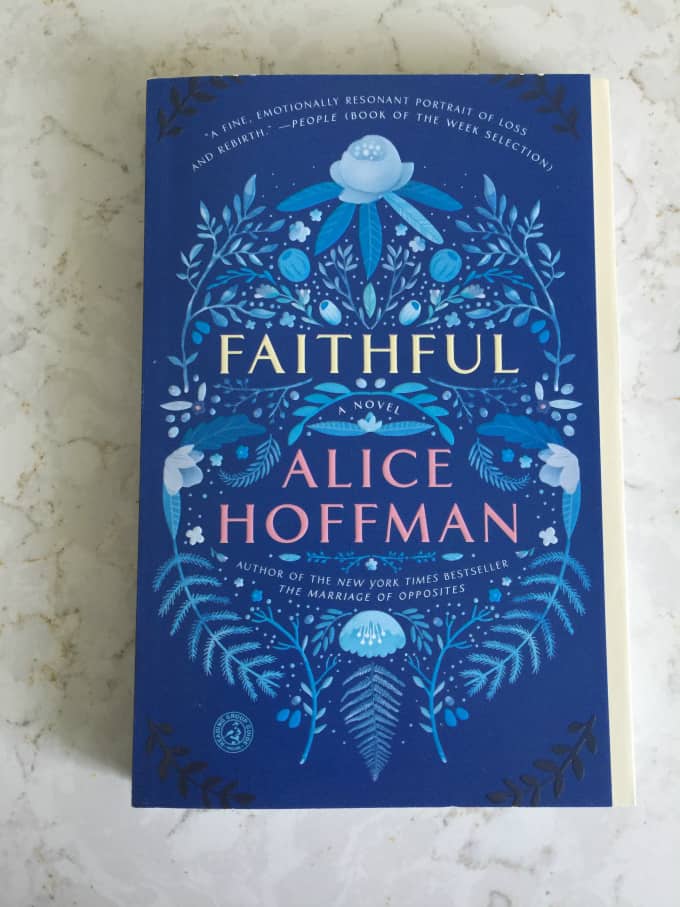 Also included was a bag of Kyoto Coffee which I adore! I drink coffee like it's going out of style and love enjoying a hot mug while I relax and read.
I'm now the owner of a pair of snazzy new socks: Little Blue House by Hatley "Tiny Blue Labs" Crew Socks. The socks are decorated with dogs which reflects the main character's love of animals.
Fred "Mark My Words" bookmarks are too cute. They'll save me from using scraps of paper as bookmarks.
It wouldn't be a Sweet Reads Box without a sweet treat! This month, it's Templeman's Toffees Cashew Crunch with Milk Chocolate. OMG, it is sooo good. They selected this particular treat because the main character loves Chinese food where cashews are prevalent. See how everything is fitting together so nicely?
I can always use more notepads for my never ending to-do list. This notepad is Little Blue House by Hatley "Things to Fetch.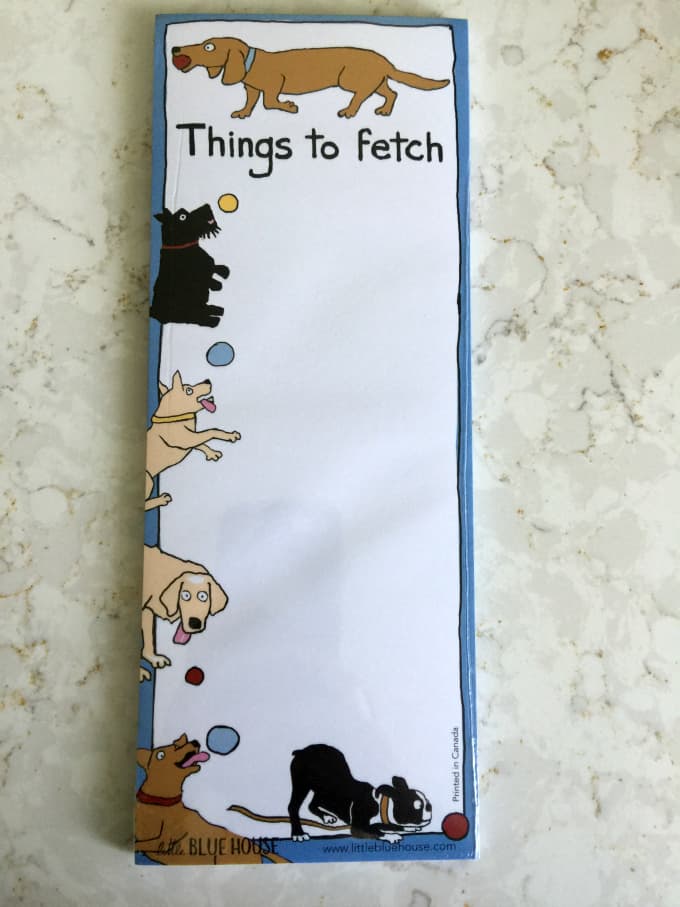 Lastly, I received a NYC Magnetic Map. I've been to NYC six times already and love visiting there. It looks great on my fridge.
Want your own Sweet Reads Box? You can subscribe month-to-month for $49.99 plus shipping. You'll save money if you buy a longer subscription. I bought the three month subscription and it brought the cost down to $47.99/month plus shipping. Boxes are shipped out on the 15th of every month.
To save even more money, subscribe to the Sweet Reads Box newsletter. They'll send you a coupon for 10% off that you can use to buy your 3 or 6 month subscription.
The retail value inside each box is over $60 so it's worth picking one up. I'll be stalking my mail carrier after the 15th as I anxiously await the arrival of November's box.
A Sweet Reads Box subscription also makes a wonderful gift for a book lover on your list. I often buy subscription boxes as gifts because they are something different and the person may not have heard of it before.
Do you need a little me time delivered?
Connect with Sweet Reads Box on Facebook, Twitter and Instagram.