Disclosure: I was not financially compensated for this post. I received a sample of the product for review purposes. The opinions are my own, based on my personal experience with the product.
It has been the hottest week of the year with temperatures in the mid-90's in Florida. Just thinking about a delicious SONIC real ice cream shake had my entire family dashing out the door to head to SONIC Drive-In.
This summer SONIC Drive-In locations are offering 25 unique shakes to choose from so you are sure to find the perfect flavor. There are so many yummy flavors such as the Banana Cream Pie, Chocolate-Covered Strawberry, Peanut Butter Fudge, Cherry Cheesecake, Caramel, Fudge and even Peanut Butter & Bacon!
My husband and children were very excited to enjoy lunch at SONIC with a delicious shake as the perfect way to end our meal. My husband chose the Peanut Butter & Jelly and we were pleasantly surprised at how authentic this tasted…..just like real peanut butter and jelly blended with ice cream. My son, Adam enjoyed his creamy pineapple shake which had juicy bits of fruit for a satisfying tropical treat. Hannah loved the Coconut Cream Pie shake and my five year old son Jacob declared the Chocolate Cream Pie the "best shake in the world." Of course, I had to sample a bit from all of the shakes and was very impressed with the taste of each one especially since SONIC uses real ice cream and ingredients. My personal favorite was the lush chocolate richness that I tasted in the Chocolate Cream Pie…….perfect for chocolate lovers.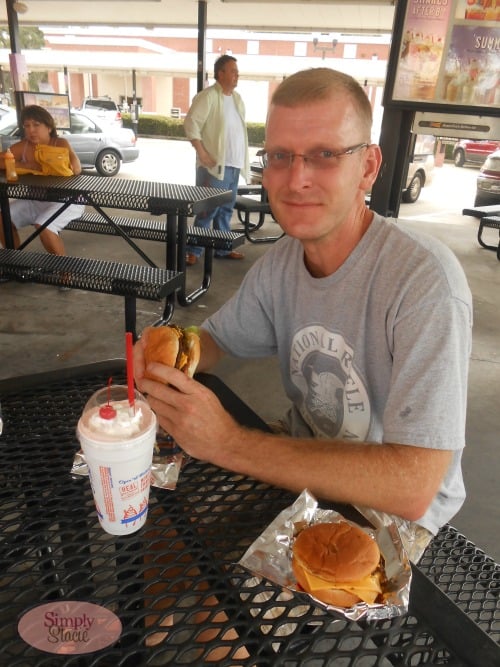 As it heats up in your town, I highly recommend heading to your local SONIC location to browse the menu and select your favorite sweet treat…..one of the 25 blended Summer Shakes! There are over 3,500 locations in the United States so you are sure to find a spot in your area.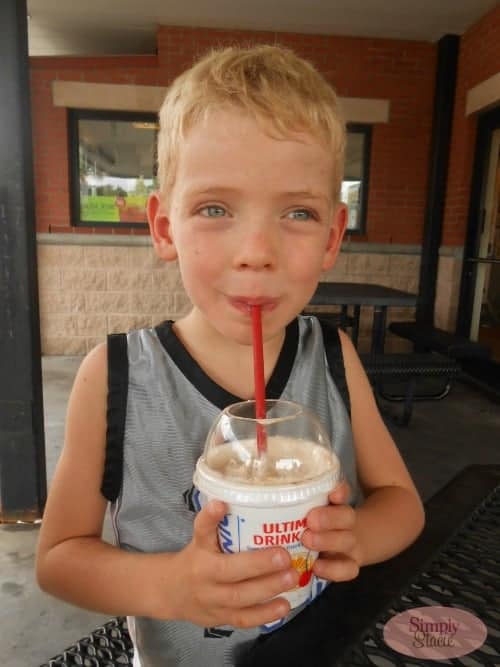 We also found out that SONIC even offers half price shakes after 8 p.m. too all summer long so that is an affordable way to treat the entire family…..I will be heading back to get my own Chocolate Cream Pie Shake. Have I gotten you craving a SONIC shake yet, which one will you try first!