I always eat way more than I should over the holidays and that's only because there's so much delicious food to try! On my recent shopping trip to our local Sobeys, I picked up a bunch of their Sensations by Compliments products to enjoy this holiday season. They had so many delicious varieties to choose from decadent desserts, savoury appetizers, heat and serve meals for the family and much more. I ended up selecting five Sensations by Compliments products:
Traditional Butter Fudge
Tartelette Au Citron
Thai Golden Purse Hors D'Oeuvres
Phyllo Blossom Collection
Pepperoni & Ham Thin Crust Brick Oven Pizza
The Traditional Butter Fudge is made with real butter and is so incredibly smooth and rich. They are small, bite size pieces of fudge and around the same size as a sugar cube. You pop one in and it melts in your mouth. They are very addicting! If you have a craving for sweets, this would satisfy it.
The Tartelette Au Citron (Lemon Tart) are four single serving size of lemony goodness in an all-butter pastry crust. The filling is sweet and tangy. It almost tasted homemade because I could taste the lemon zest. You just defrost in the fridge for a few hours and voila- dessert!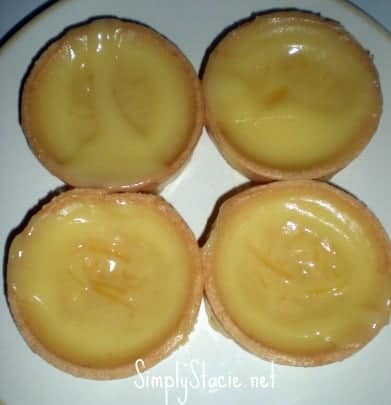 Thai Golden Purse Hors D'Oeuvres are yummy bite size appetizers filled with shrimp, turnips, onions and peanuts in a spicy Asian-inspired sauce. I wasn't sure if I would like these when I saw turnips but boy was I wrong. They are phenomenal! I didn't have any sauce on hand so we ate them plain and they were still excellent. The flavour just pops in your mouth. They definitely have some kick so have a glass of water nearby.
Phyllo Blossom Collection was my favourite of all the Sensations by Compliments we tried. They are phyllo pastry baskets filled with cream cheese and ricotta cheese with three different toppings: Mushroom Confit, Cranberry Ginger Relish and Red Pepper Jelly. Oh boy are they are good! John's favourites were the Red Pepper Jelly and mine was the Cranberry Ginger Relish.
The Pepperoni & Ham Thin Crust Brick Oven Pizza was one of the best frozen pizzas I've eaten in a long time. The crust was the perfect texture, the toppings fresh, spicy tomato sauce topped with mozzarella cheese- yum! The only thing I wish is that this pizza was bigger. It cut into four pieces. John ate two and Bridget and I each had one. I'll know next time to buy a few of these!
These are only a few of the Sensations by Compliments products available at Sobeys. There's a lot more including :
Sensations by Compliments Goat Brie
Water Cracker Assortment
Sensations by Compliments Pacific Pink Salmon Pappardelle
Prosciutto & Genoa Salami Pizza
Sensations by Compliments Tarte Tatin
Chocolate Covered Mini Cheesecakes
Belgian Biscuit Collection
Chocolate Dipped Sponge Toffee
Cumin-Spiced Pork Skewers with Apricot Mustard Sauce
Sesame-Soya Glazed Wild Black Cod
Baked Mini Potato Galettes
On your next shopping trip to Sobeys, check out the Sensations by Compliments products. I'm stocking up my freezer for the holidays with them!
Sobeys is offering chances to win a $2,000 Sobeys gift card plus $5,000 in instant win prizes on their site and Facebook page. It's open to Canada (excluding Quebec) and ends January 3, 2012.
Giveaway
One of my Canadian readers is going to win a $30 Sobeys Gift Card!
Check out the list of all my current giveaways!
IMPORTANT: Please leave your entries above using the Rafflecopter form. Comments do not count as entries. If you are having issues with the form please leave me a comment here. It's a new software and feedback is appreciated!
To do the daily tweet: If the form will not let you put in your daily tweet, please fill out the main entry again and put "Do Not Count" in the Extra Info, Name or Email box. Then it should let you complete the daily tweet.
*I did not receive any financial compensation for this review, though I did review a sample of the product for evaluation purposes. The opinions are based only on my experiences with the product.*